I visited Cotabato City expecting nothing. Well, what I mean is I expected it to be a fun vacation, but nothing specific. One reason for that was I wanted to surprise myself, so I did not do any research; another reason was that my friend, the person touring me around the city, did not give specifics for our itinerary.
We scheduled to depart at 2 PM, but that did not happen. We were able to leave at 5 PM already. And I was a bit worried as we had to pass by several provinces that were yet to be reached by the full benefit of modernization. For some reason, I wished we got there earlier. But we arrived late in the evening. We reached Pigcawayan at past 10 PM. But it turned out fine despite traveling through highways without the "city lights" vibes.
Pigcawayan is a vibrant municipality about a 30-minute ride to Cotabato City. Upon arrival, we immediately toured their park. And because it was late at night, we had the park all for ourselves and had "children" fun! Of course, I did not miss taking some photos of myself at their landmark.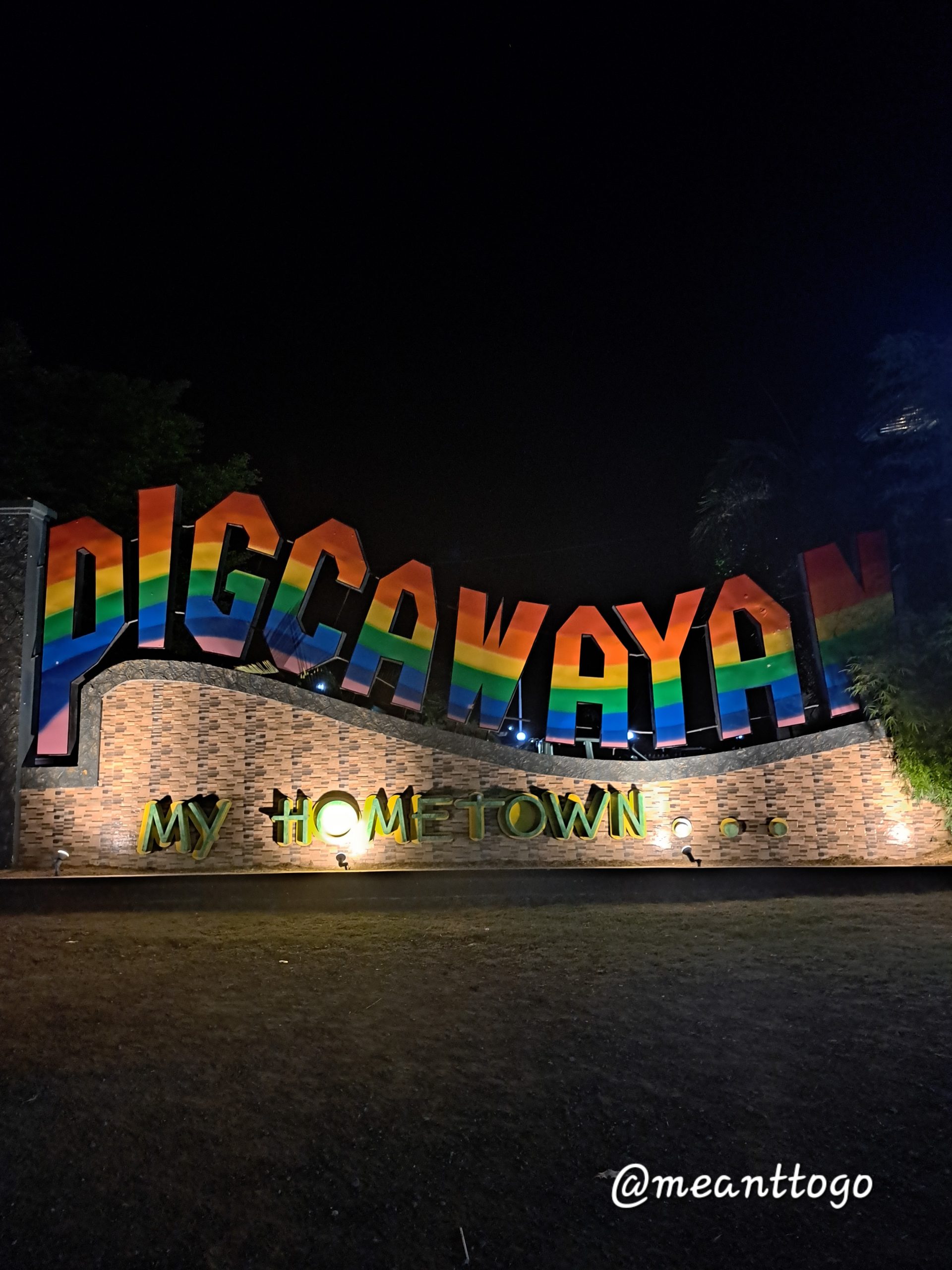 When we arrived at my friend's family property, about 2 kilometers from the municipality's center, I immediately pitched my tent. I slept outside; that was the plan. And I realized I felt at home. The place was beautiful – lots of trees and the air was fresh.
The following day, I woke up feeling good as I had a good night's sleep – inside my tent. I immediately took a shower (while others were still asleep) because it would be a long day for our Cotabato City tour. And I was right.
At around 8 AM, we were ready to depart. A few minutes later, when we were already in the car, my friend began discussing our itinerary. And these were the places we visited:
First Stop: PC Hill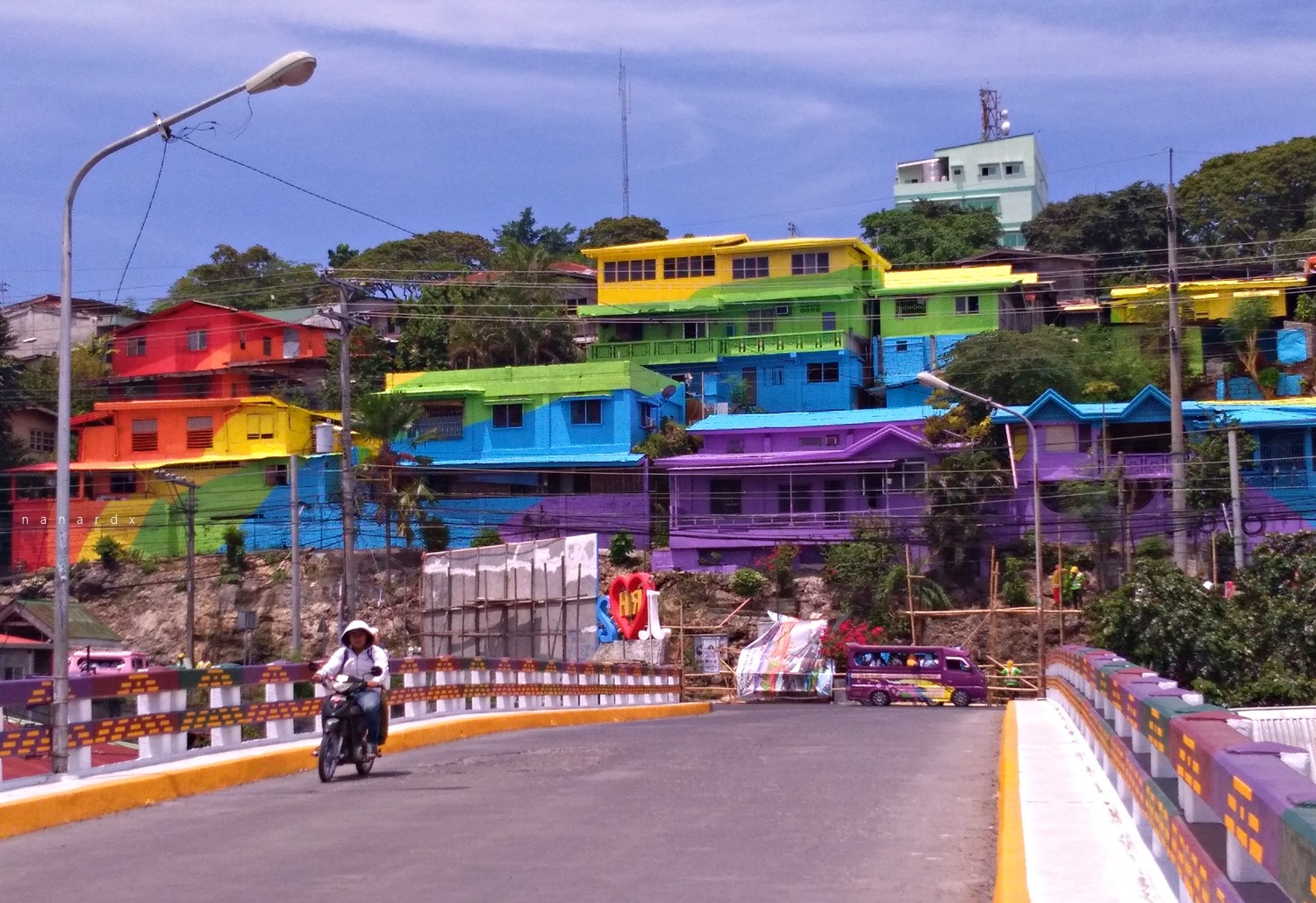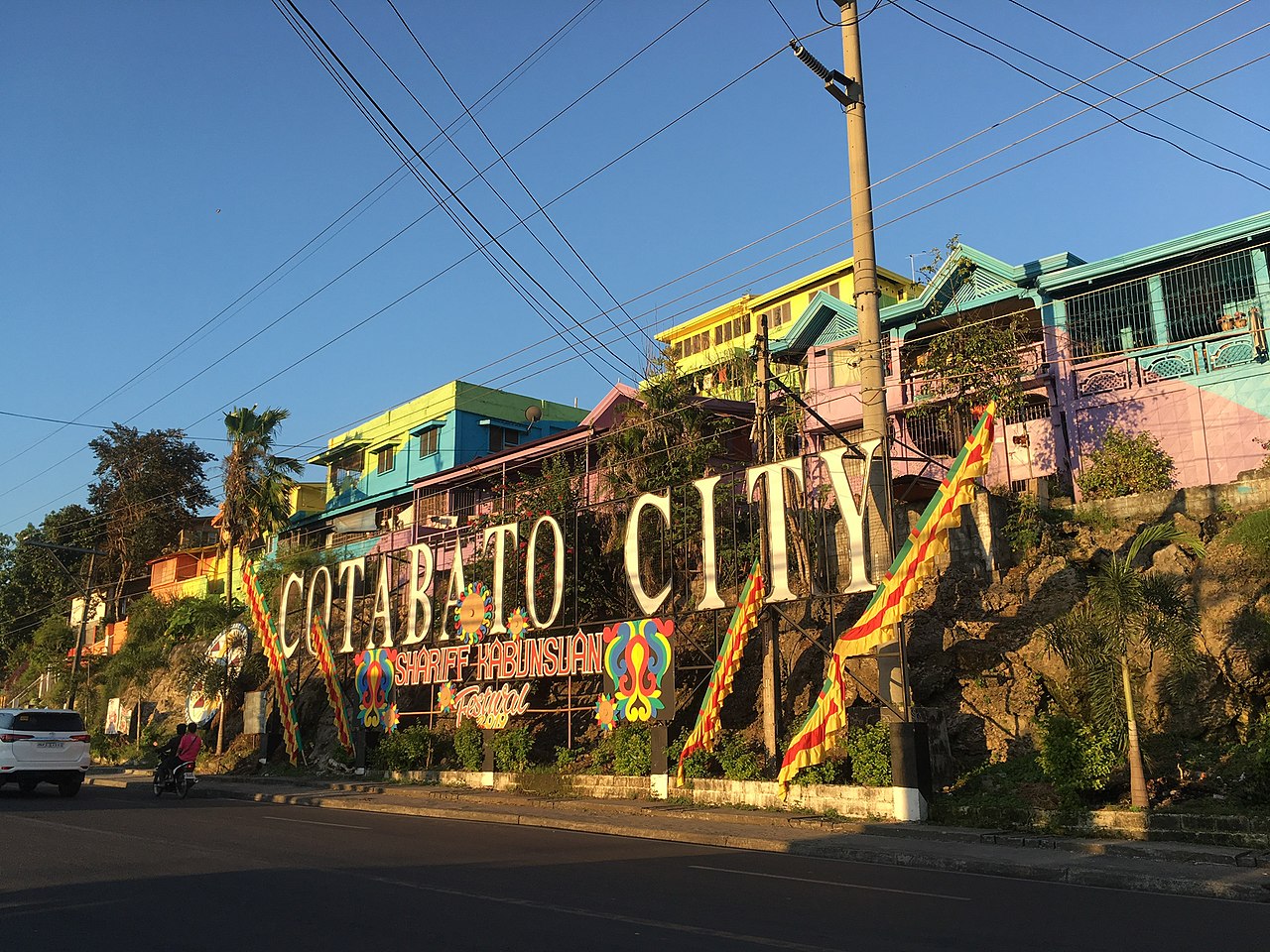 Anyone visiting Cotabato City cannot miss this one, as this is just right after you cross the bridge, where you can see the city signage – a landmark that indicates you are officially in the city. Why is this spot attracting visitors? Because aside from the Cotabato City sign, you will also notice rows of houses in rainbow colors at the back, which make a beautiful backdrop to the landmark.
Second Stop: Sultan Haji Hassanal Bolkiah Mosque (The Grand Mosque of Cotabato City)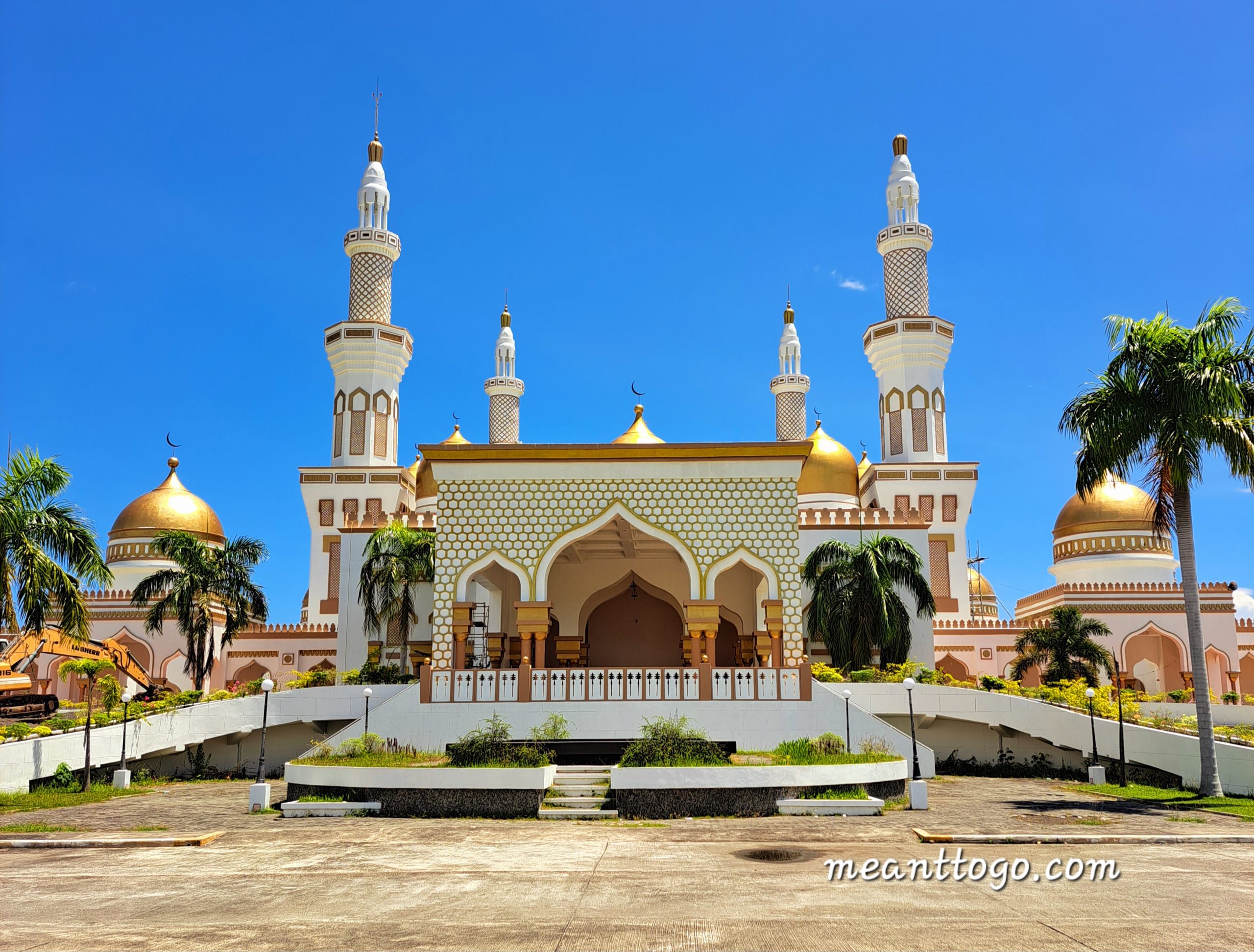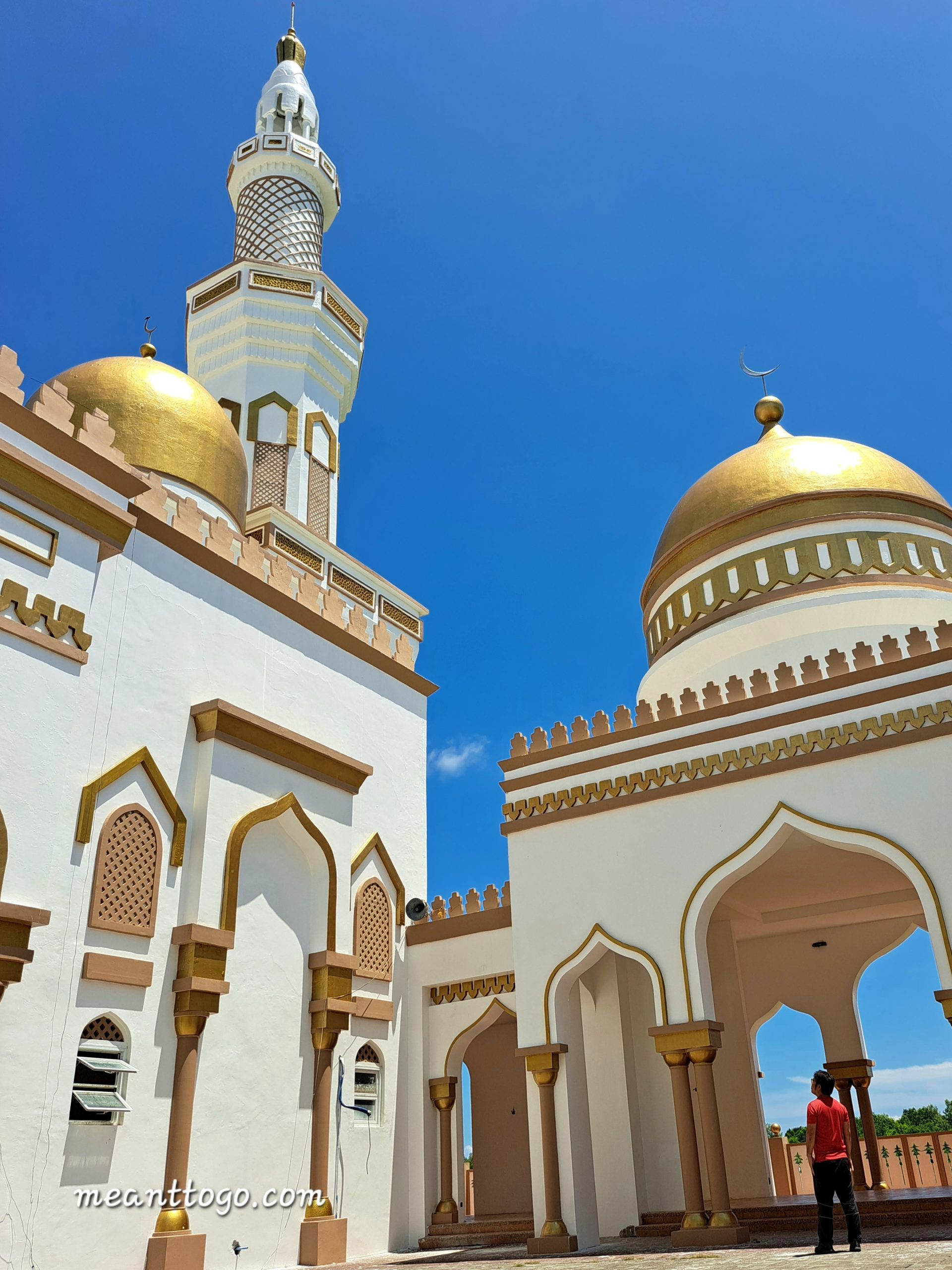 When we arrived at this spot, I was already in awe seeing this beautiful religious structure looming before me, shining and shimmering like gold. I saw a magnificent site before me, reminiscent of those middle-east structures often seen only in movies.
Indeed, your visit to Cotabato City would not be complete without dropping by the Grand Mosque (Sultan Haji Hassanal Bolkiah Mosque). It was a rare awesome opportunity for me to visit the biggest mosque in the Philippines until surpassed by the newly-constructed Grand Mosque of Marawi.
Third Stop: Baywalk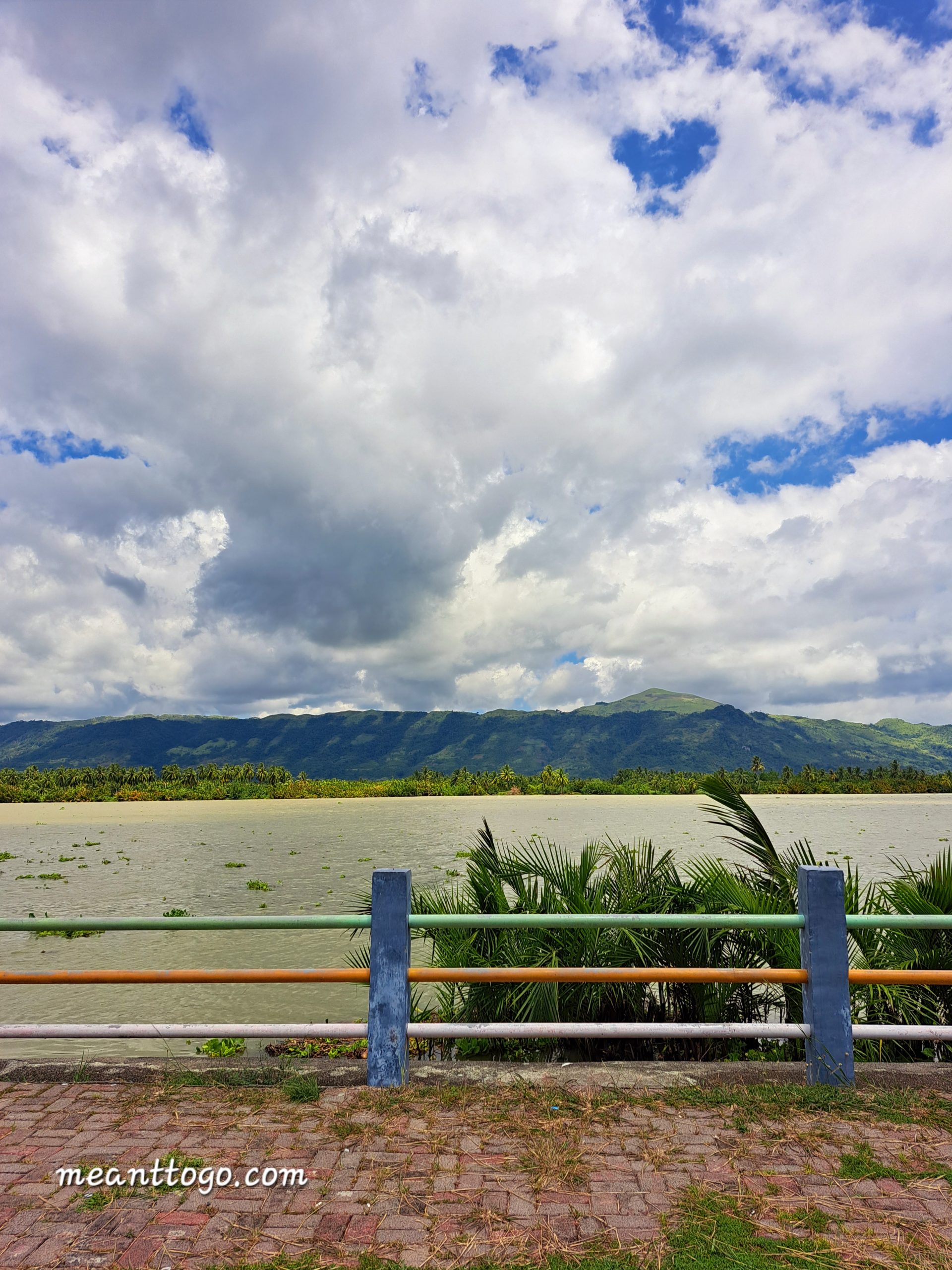 Our next stop was the Baywalk. Beautiful landscape it was – a long stretch of a body of water with a mountain range serving as the backdrop. I thought it would be even more awesome to visit there in the late afternoon when the sun wasn't high above. I enjoyed the place still, despite the sun's scorching heat.
The Baywalk is only about 100 meters from the Grand Mosque of Cotabato, so when you visit Cotabato City, do not miss the Baywalk.
Fourth Stop: Timako Beachwalk/Port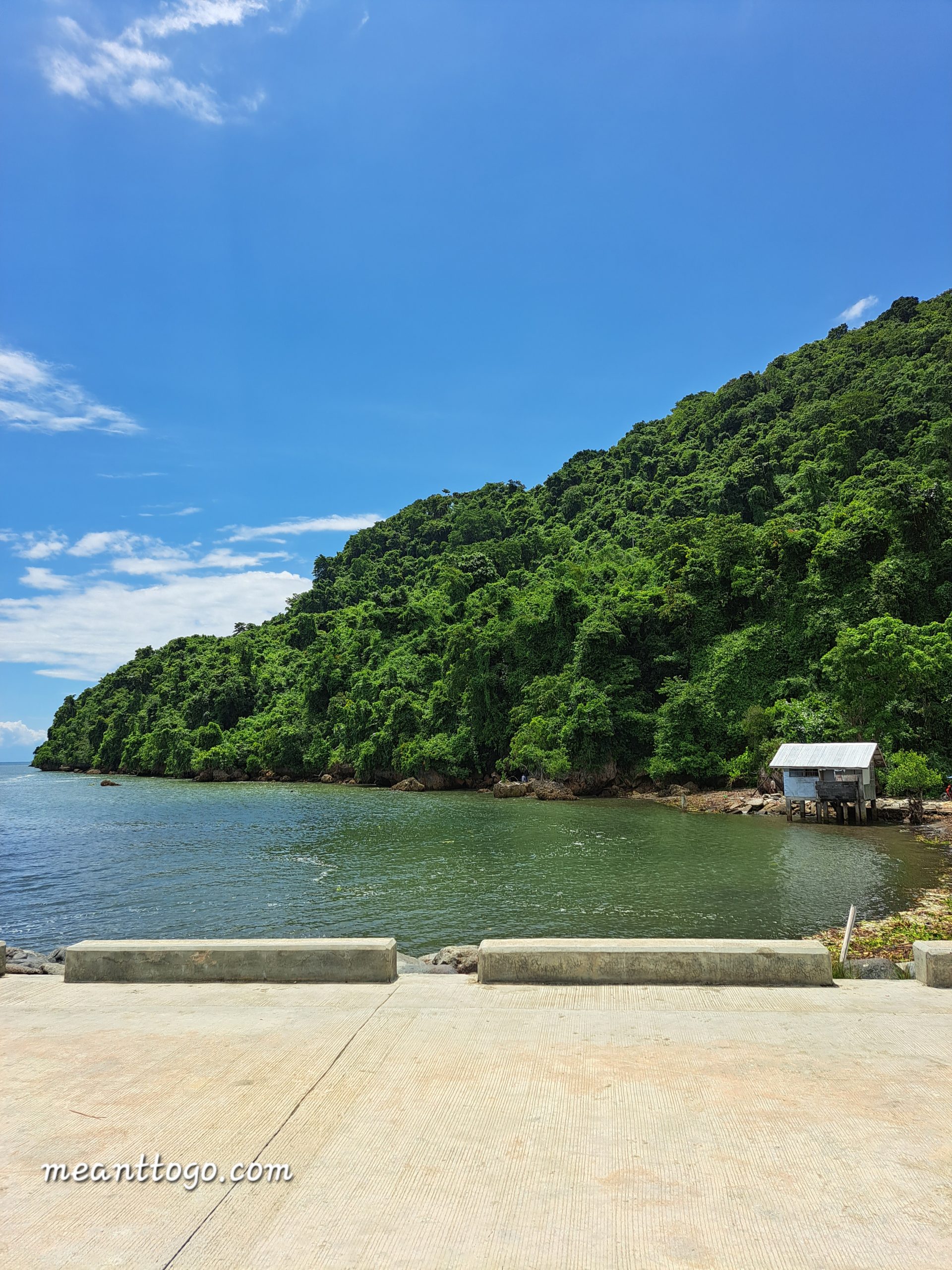 After spending some time at the Baywalk, we proceeded to Timako Beachwalk. It's a 200-meter (if I am not mistaken) concrete platform extending out into the sea. It is just beside Timako Hill, which is an attraction in itself.
Tip: When visiting Timako Beachwalk, come during the late afternoon for sunset viewing.
Fifth Stop: Kutawato Burp & View Resto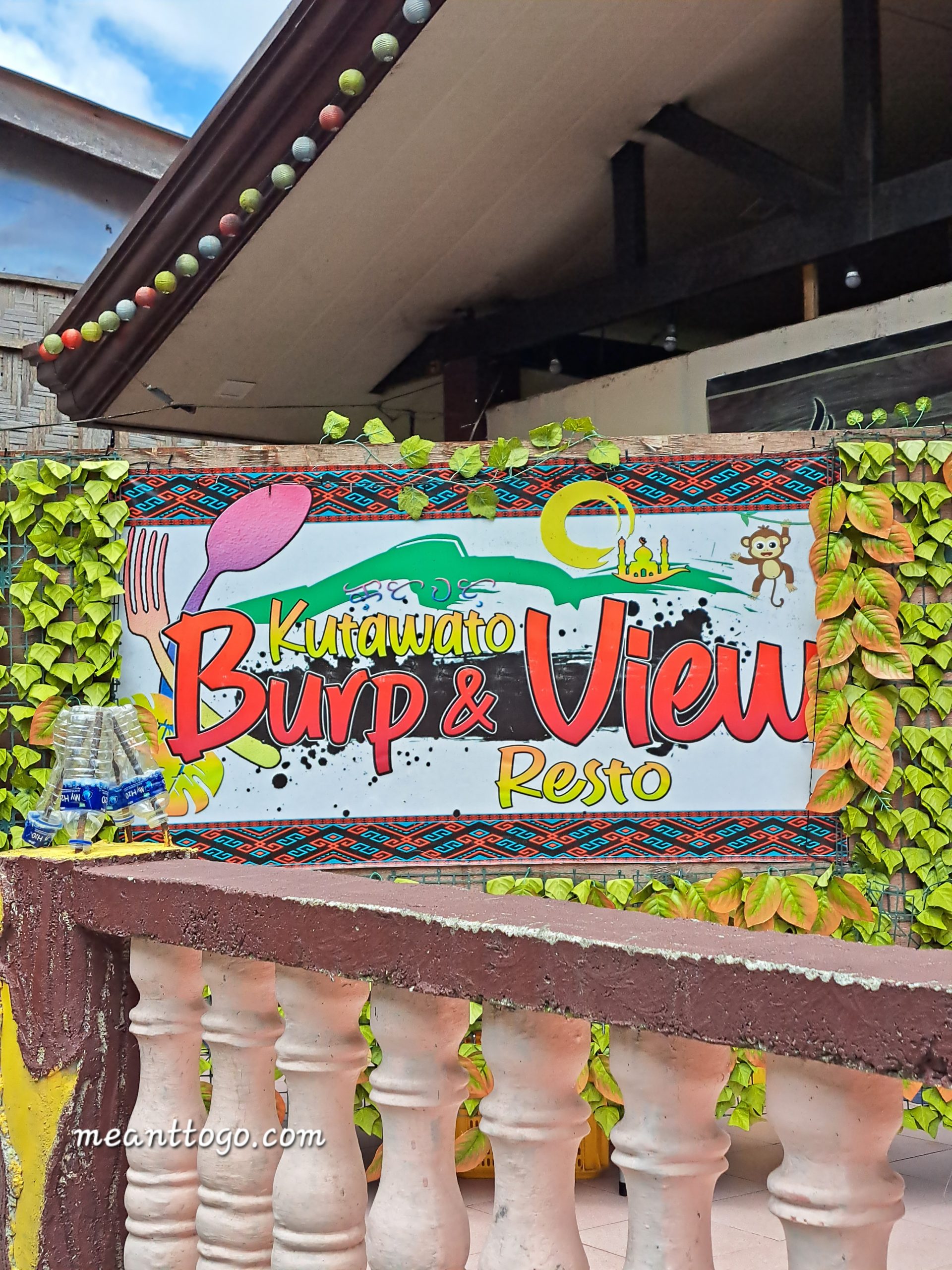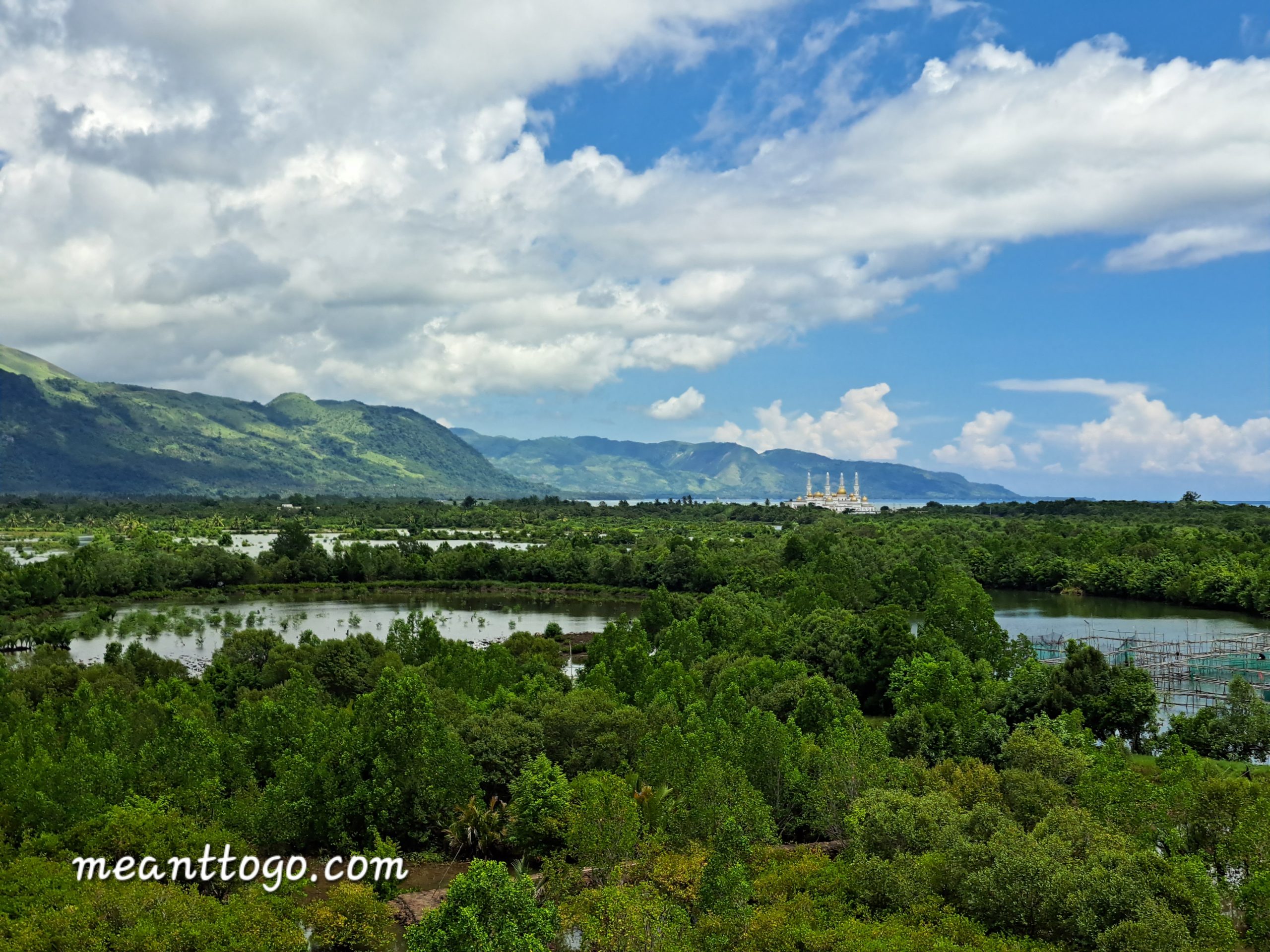 After enjoying Timako Beachwalk, it was time for a gastronomic adventure. We decided to try Kutawato Burp & View Resto, located along the road traversing at the foot of Timako Hill. The restaurant offered us a pleasant panorama of the mangrove forest below it. And, to my surprise, we spotted some monkeys in the forest – from our vantage in the restaurant. And, of course, the food was delicious (it was my first time eating sinigang na manok – only in Cotabato City!)
We ended our Cotabato City tour buying pasalubong/delicacies along the road on our return to Pigcawayan. I ate plenty, and if I had to choose the best from among the items I bought, it would be dudol – it's similar to kalamay – I love it!)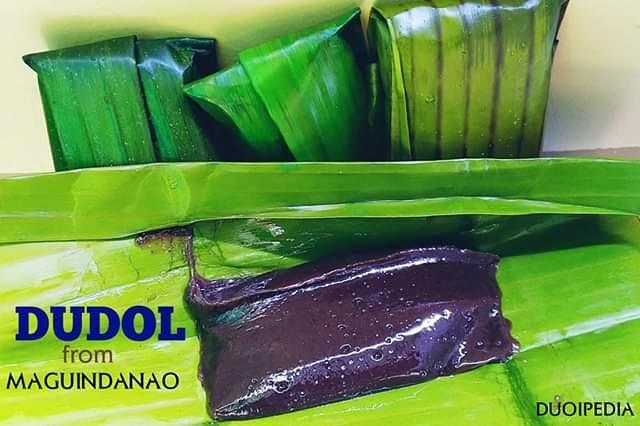 Belle's Farm and Resort
Of course, my Central Mindanao trip would not be complete without visiting a popular tourist spot in Pigcawayan – Belle's Farm and Resort (just about a hundred meters from my friend's property). It's an inland resort with big swimming pools for kids and adults. It was a lot of fun!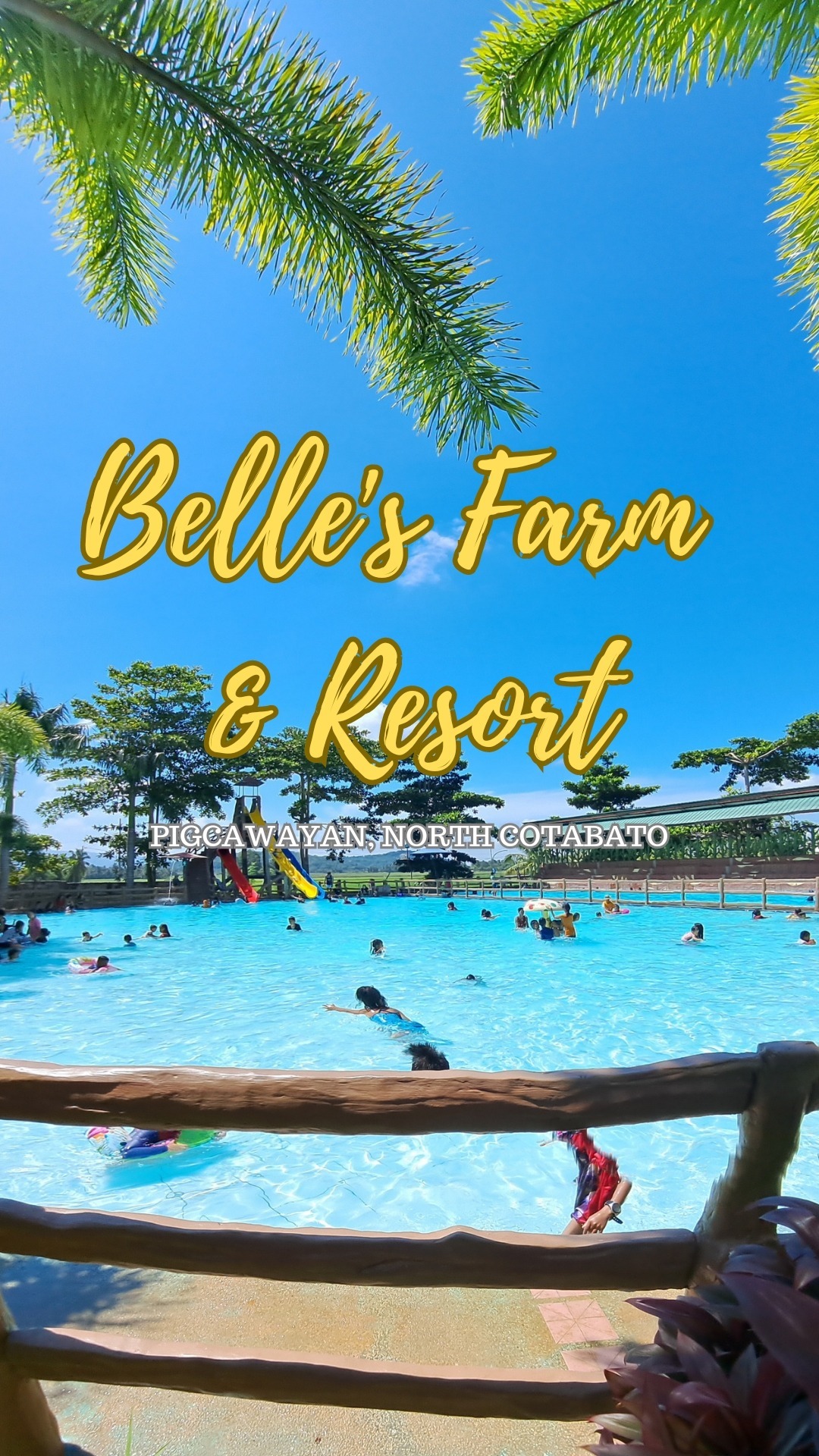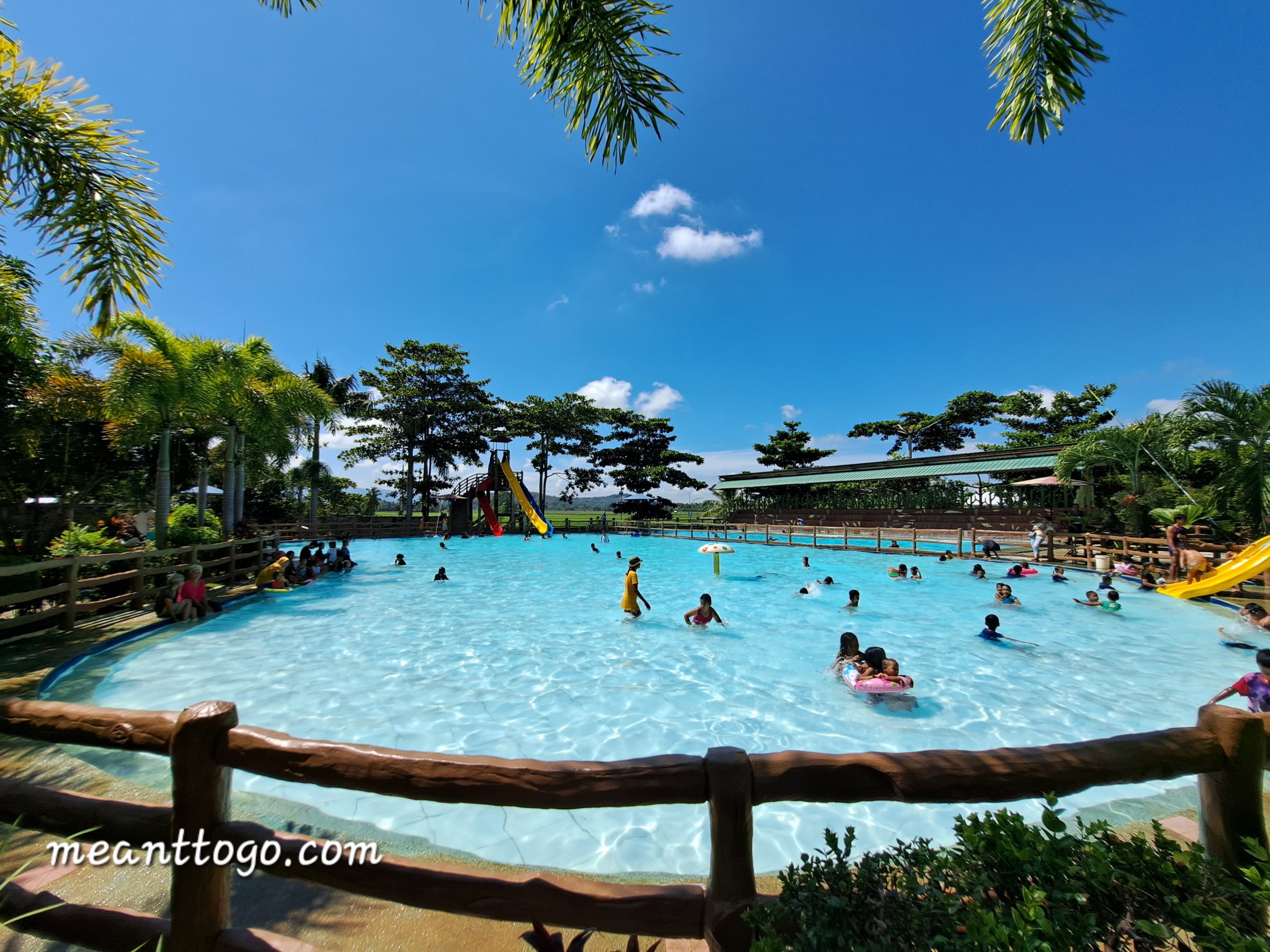 Indeed, my visit to Central Mindanao was a memorable and enjoyable one worthy of this space online for storytelling.
BONUS: I enjoyed the green rice fields we passed by on our way home.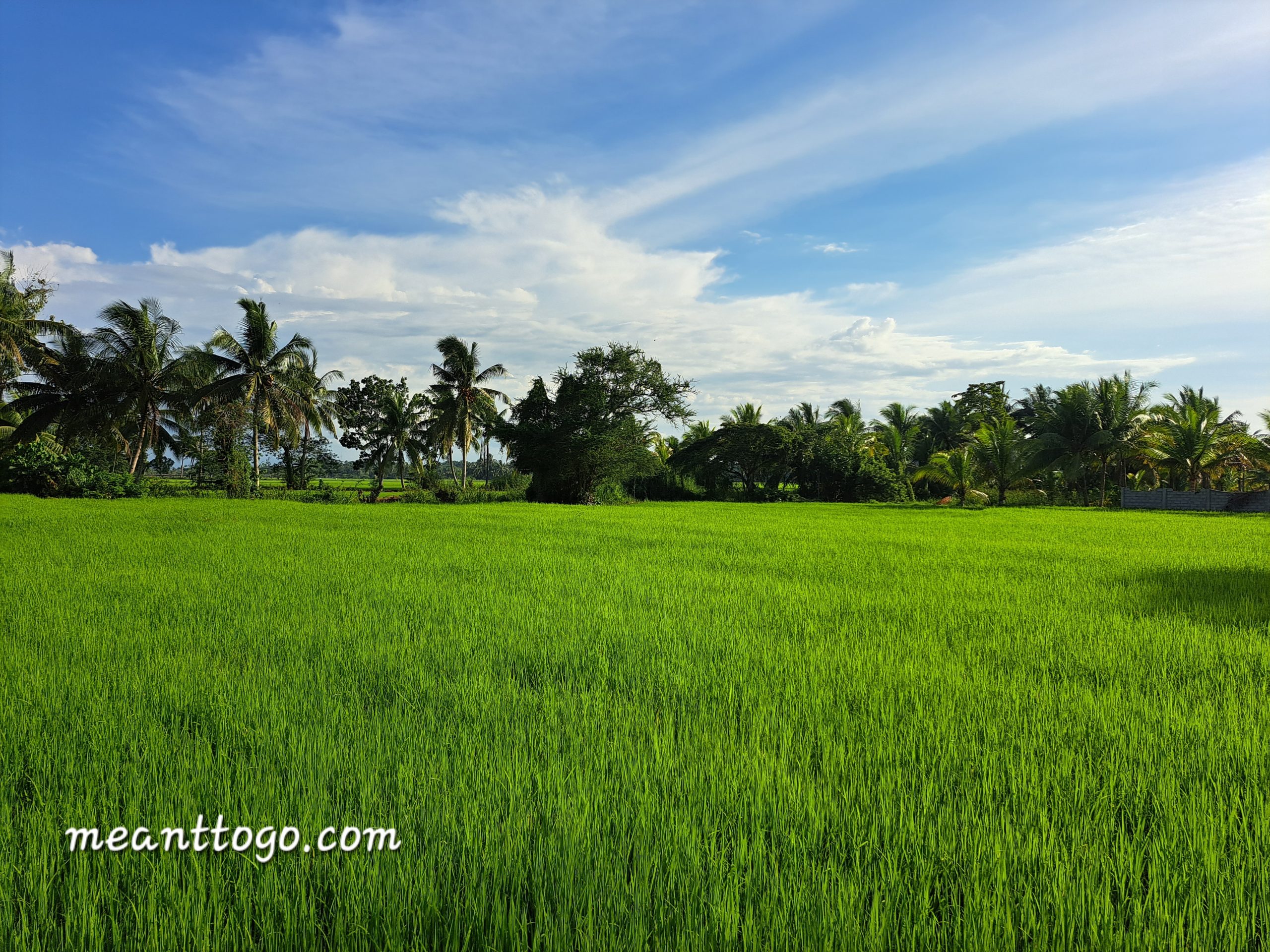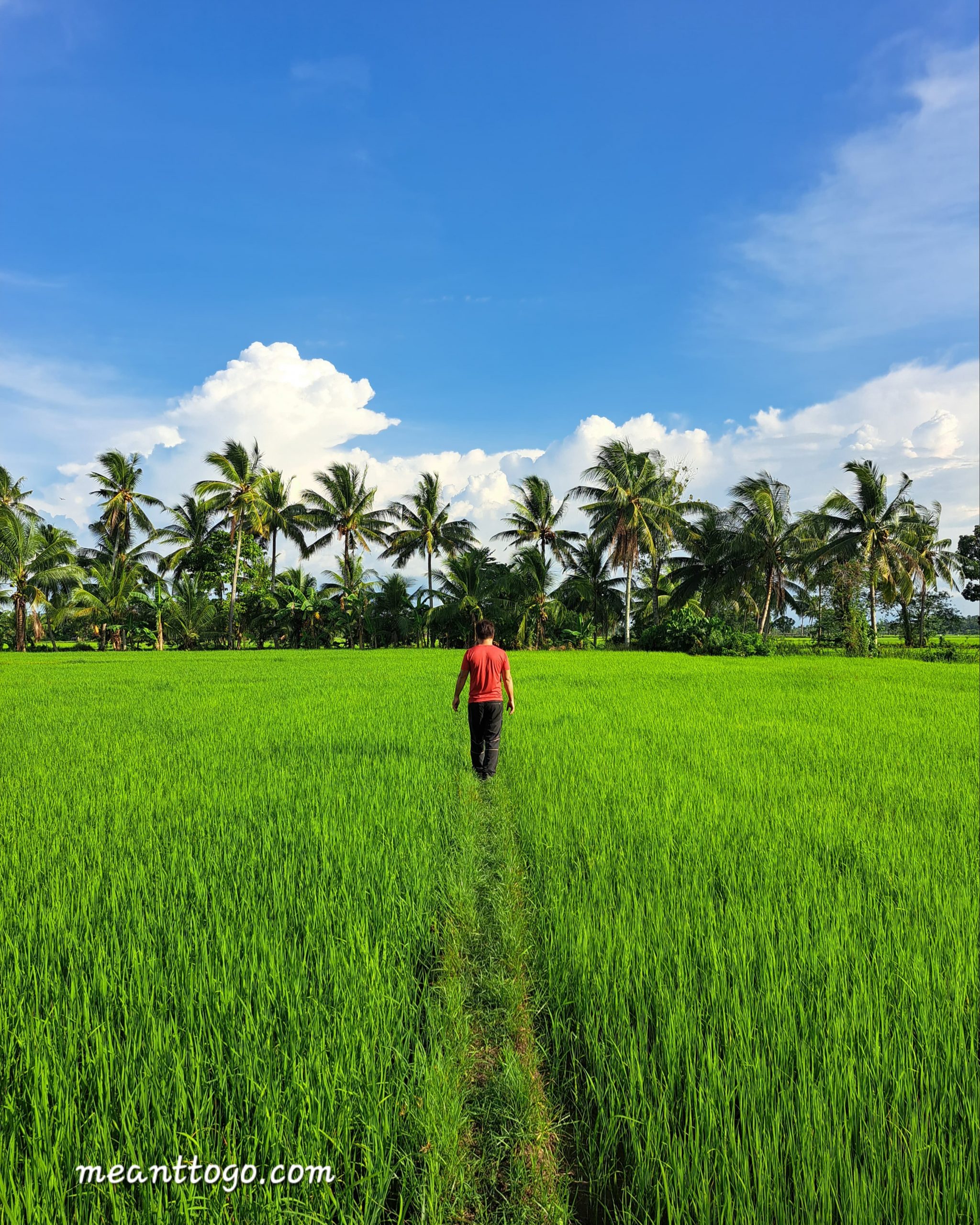 ---
MeantToGo would like to thank Ramboanga Family for the warmest welcome and for accommodating me during my visit to Pigcawayan and Cotabato City. Specifically, I'd like to thank Piper Ramboanga, her friend, Jessa, for touring/driving me around. Special thanks also to Tatay Agustin Ramboanga for taking care of us – for accommodation, and meal preparation. Thank you very much.