My travel to Mati was supposed to be part of a group tour. For some reason, however, the rest of the gang backed out, leaving me alone in this "journey" to the south-eastern most part of the Philippines. But since my mind was already set for this summer getaway, I decided to give it a go – even if it meant going alone. Thankfully, Mati did not disappoint; it offered me more than what I expected, despite the fact that I went there only for a weekend tour.
---
Mati in a nutshell
---
The City of Mati is the capital of Davao Oriental Province, which is located in the south-eastern most of the Philippines. It is bordered by Compostela Valley to the west and the Philippine Sea and the rest of the Pacific waters to the east. It is composed of 26 barangays, which is the smallest political unit in the Philippines. In 2015, the city had a population of 141,141 and with 73,912 voters (2016 data).
---
Things to do in Mati
---
As I have said, Mati has a lot to offer for its visitors. Lots of fun activities and plenty of attractions await you. For a weekend getaway, don't miss the following:
Drop by the Sleeping Dinosaur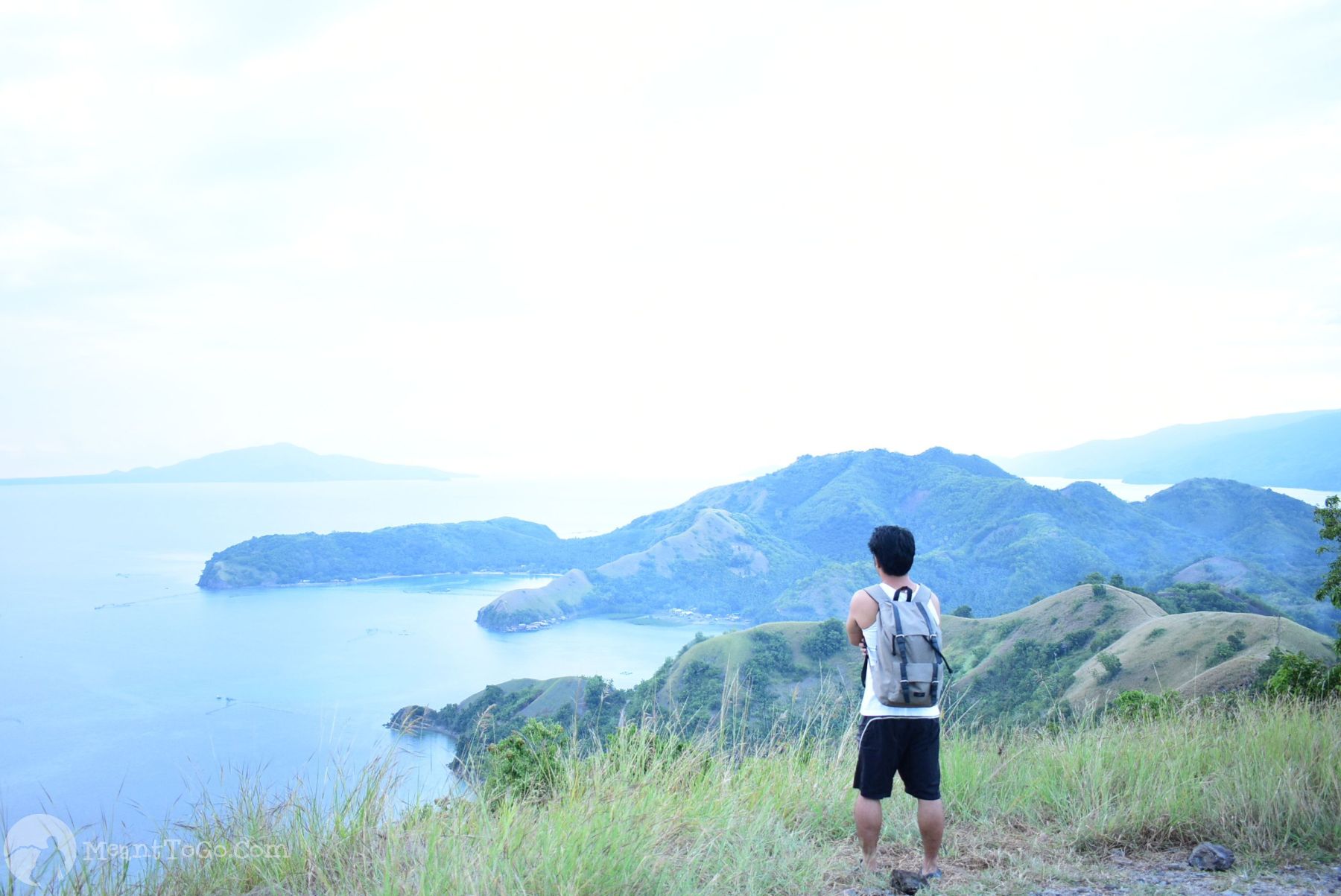 This popular land formation resembles a giant prehistoric creature resting in the seawater, facing the expanse of Pujada Bay. Though it is visible from other areas, Brgy. Badas offers the best vantage point to see this attraction more clearly. An early morning trek in the area offers not just the view of the "Sleeping Dino" itself but the spectacular 360° view of the surrounding area – the green grasses and trees, the serenity of the bay, the fresh air, and the cool morning breeze.
From Davao City, disembark in Brgy. Badas, which is located a few kilometers before Mati City Proper. Just tell your driver to drop you off at Dinosaur Viewing Deck. You should be able to get there without any difficulty. Just pay 5 pesos for the entrance fee and off you go start your trek.
Enjoy the beach of Dahican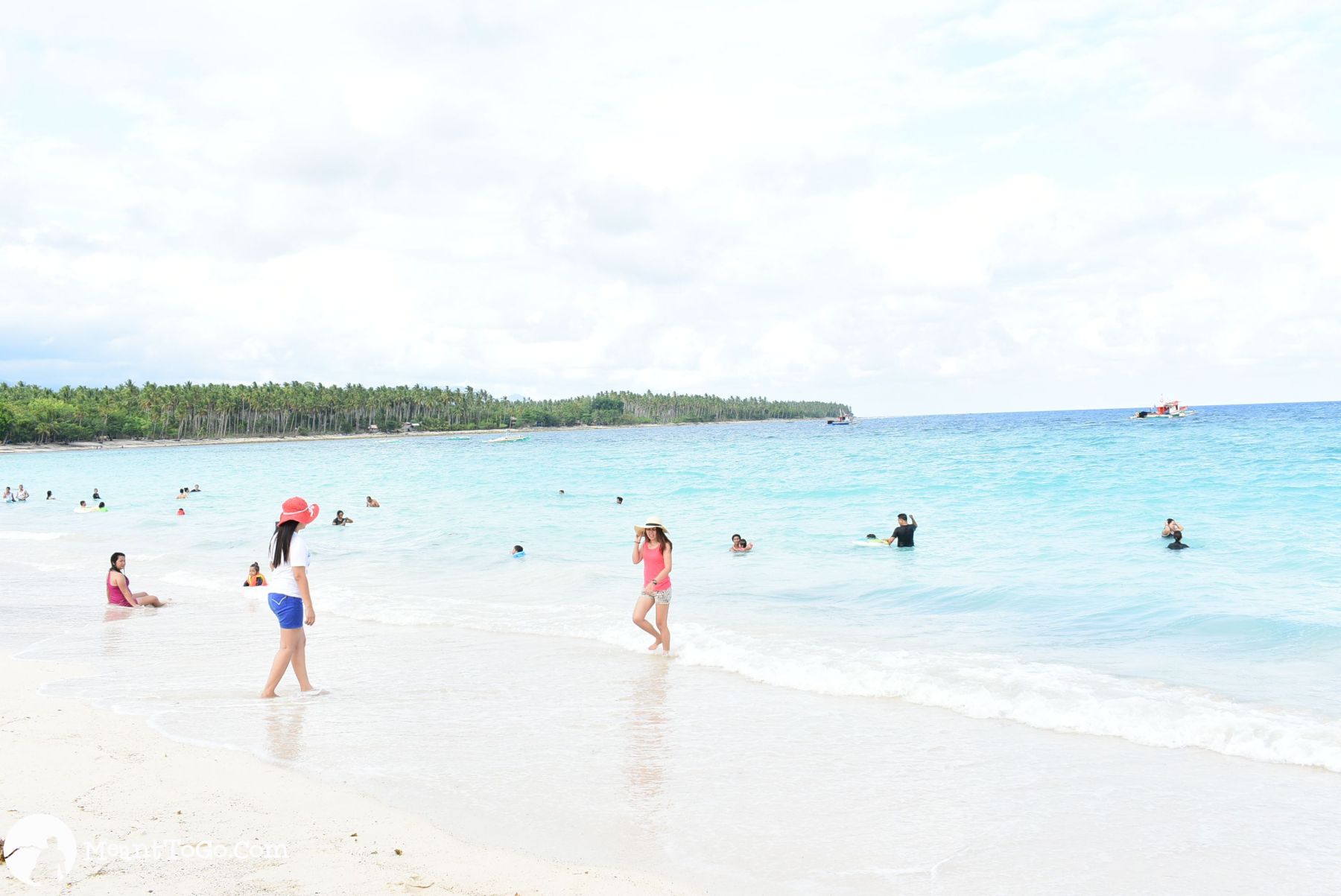 Dahican has become popular for its 7-km long stretch of white sand beach – that is way longer than Boracay's. It also attracts visitors who are into skimboarding and surfing because of the big waves (the thing you can expect from an area facing the pacific waters) generated. But you can do a lot more than what those mentioned above when you are in Dahican. There are plenty of resorts, accommodations, and fun activities in the area that can make your stay enjoyable and relaxing.
Island Hopping
Prior to this travel, I knew just a few specific tourist attractions in Mati, though I heard that it is a must-visit travel destination. Indeed, it offered me more than just the 7-km long stretch of white sand beach of Dahican.
When you are traveling to Mati, island hopping should be part of your itinerary. Get a chance to experience the amazing sandbar of the Oak Island, enjoy the crystal-clear water and the powdery beachline of Pujada Island, and be fascinated by the awesome rock formations in Waniban Island. All these can be done in a single day. A truly worth-remembering experience. And, if I may just add, these islands are not yet visited by many, so you get to enjoy them without having to worry about the crowd.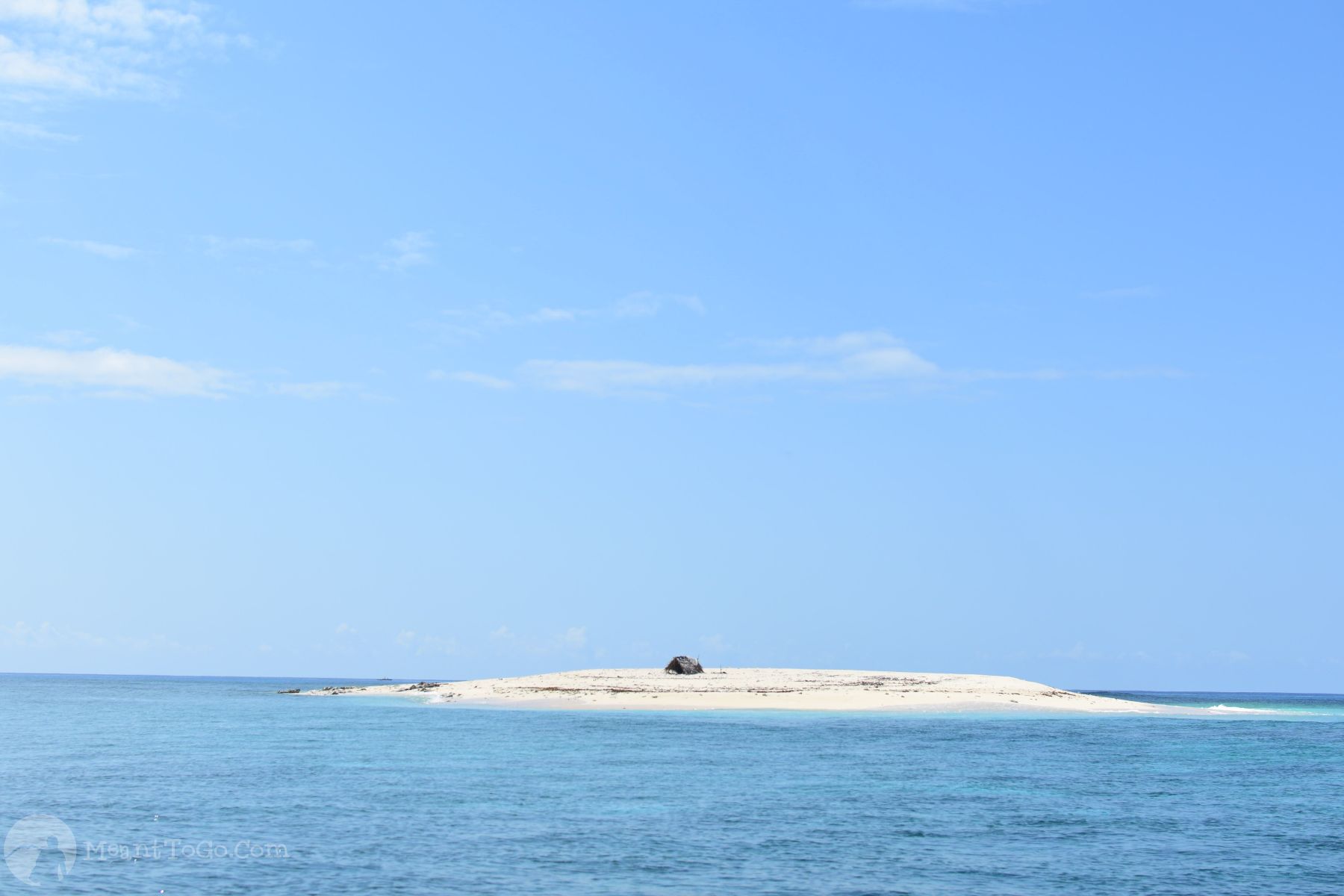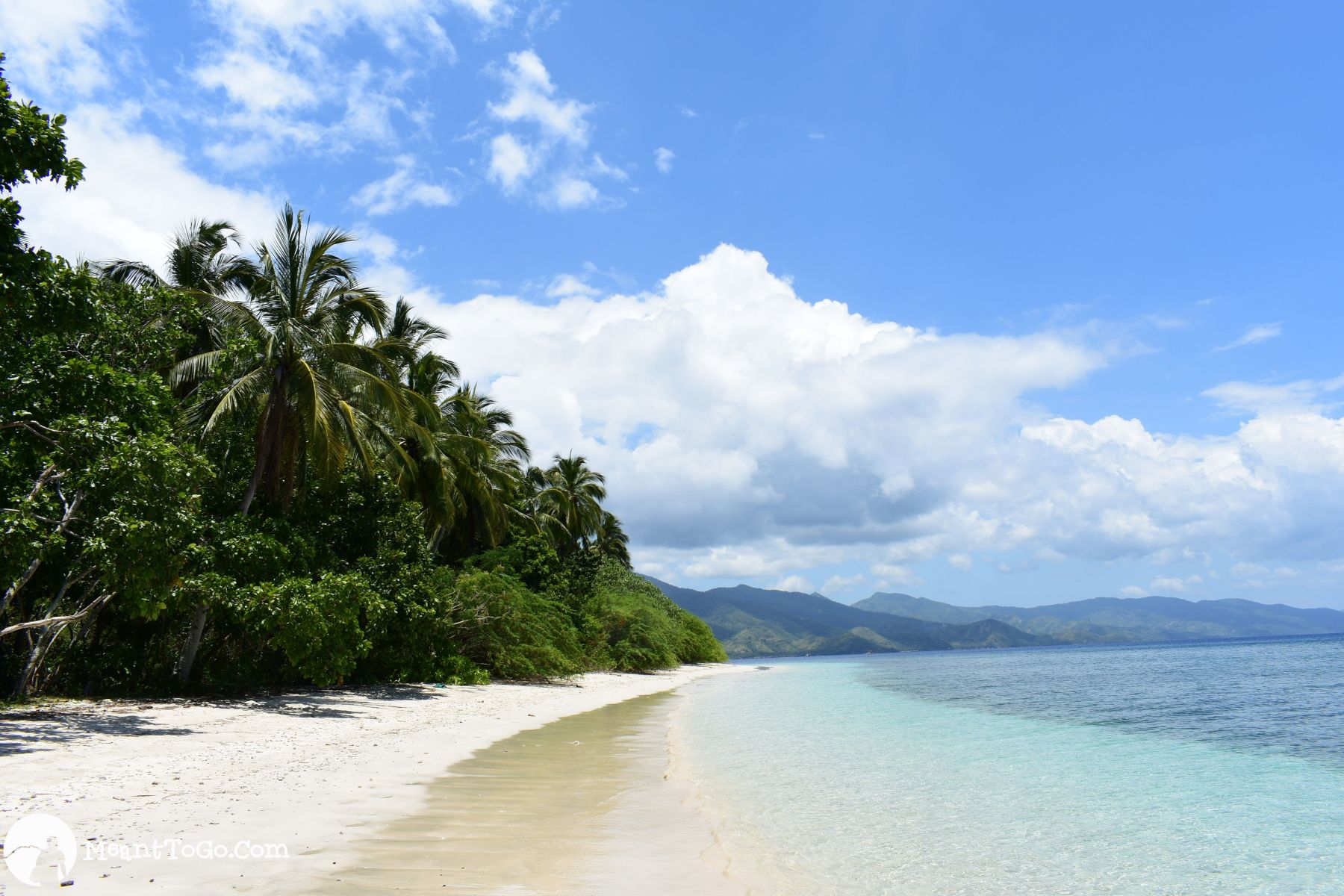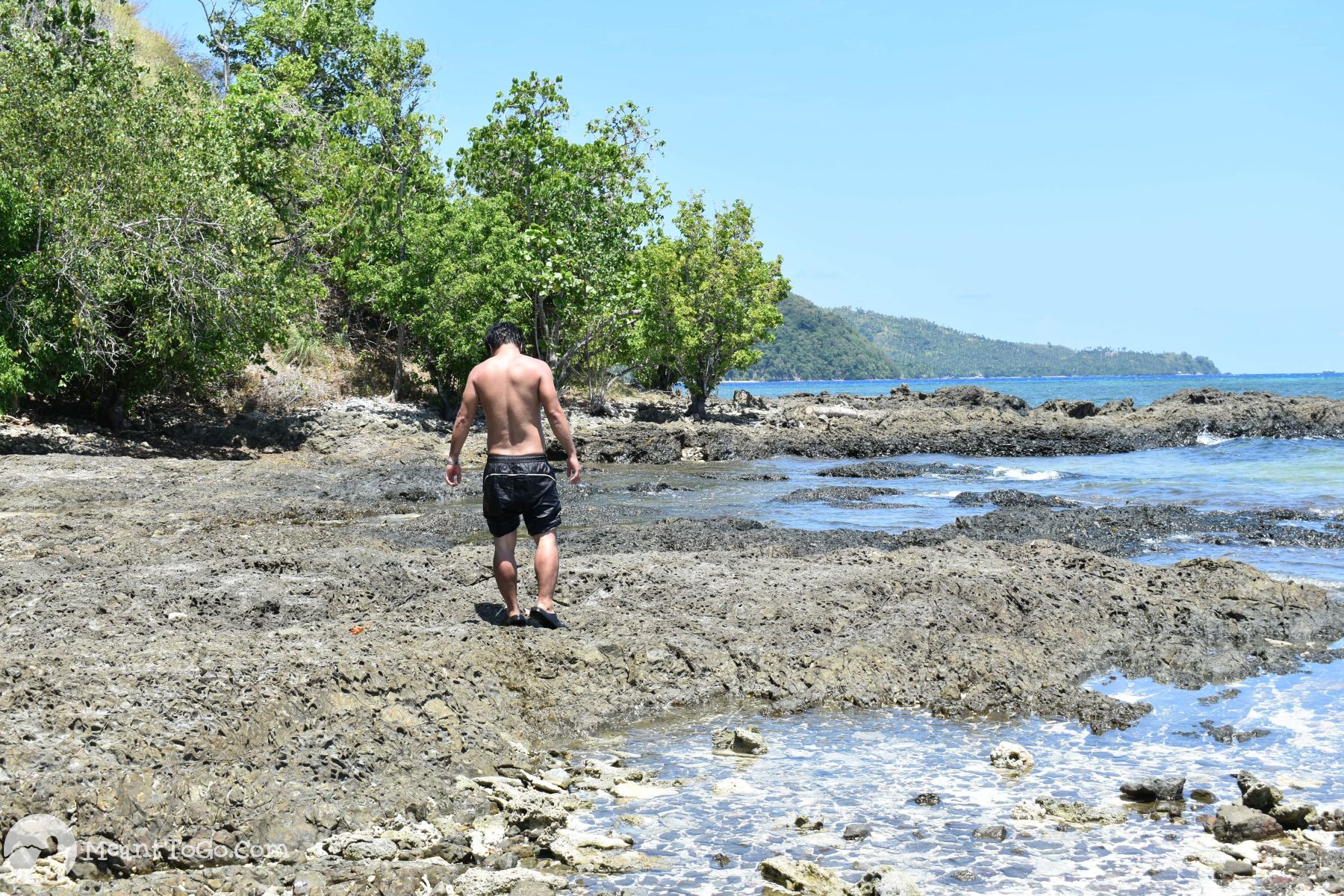 Tip: For a 2-day visit, if the weather is good on the first day, then do the island hopping first before the city or any inland tour. This is to ensure that you do not miss visiting these islands should the weather on the following day becomes unfavorable.
Boat Fee: Php 1500 (good for 2 tourists) for a whole day tour in these three islands
Contact:
For island hopping, you can contact Weng Sincero (the boatman who made my visit to these islands possible) at 09276836078; 09465145010.
Note: You can haggle for a cheaper price if you want, but please note that these people are a family man, so ayaw pud tawon kaayo ninyo barata (don't haggle too much)…haha 🙂
Visit the Subangan Museum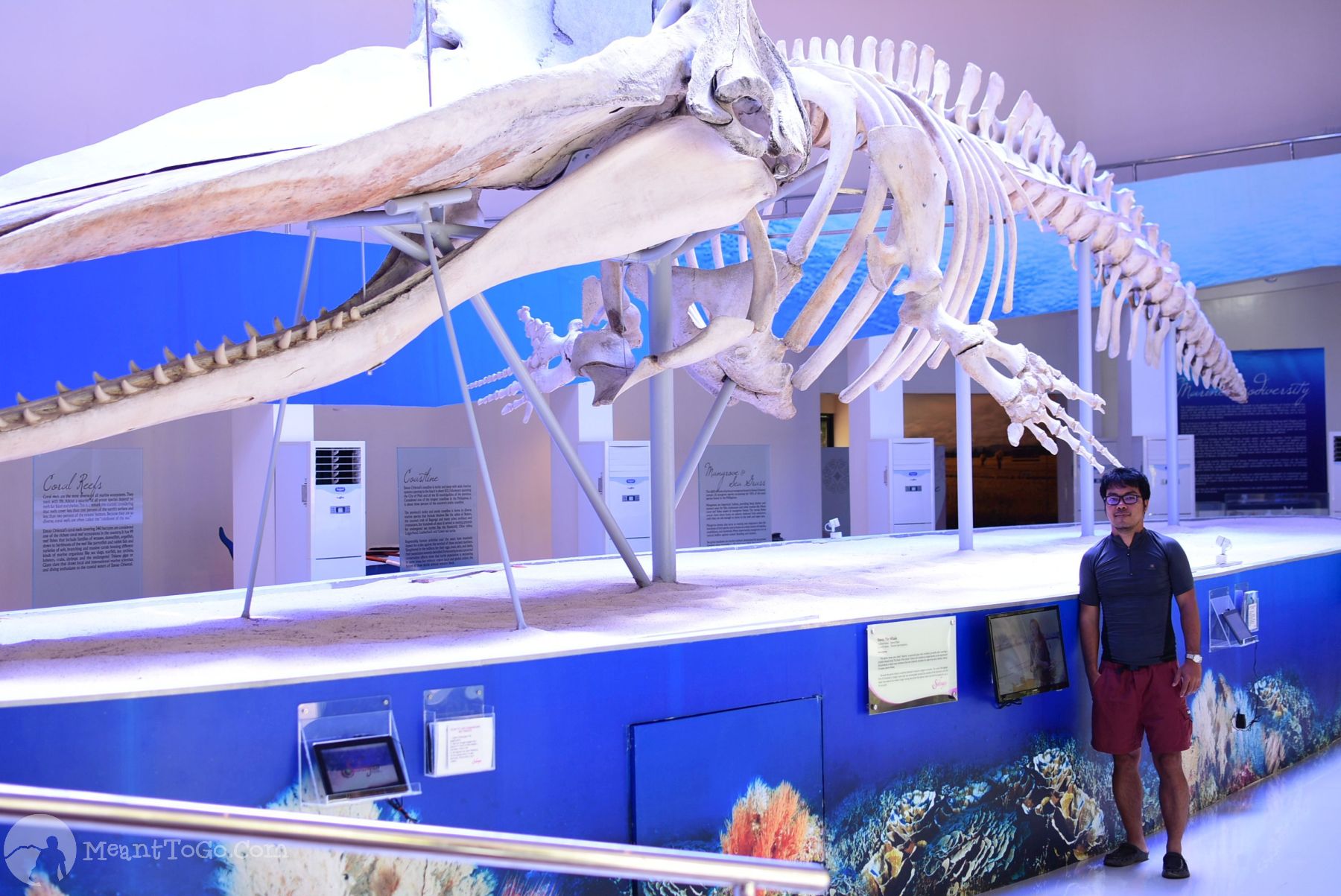 The Subangan Museum has become popular as it houses the skeletal remains of the giant sperm whale washed ashore from the waters of Davao Oriental back in 2010. However, this museum offers more than this sea creature. It showcases amazing biodiversity in the area, the rich marine life, agricultural bounty, culture, and people, among others. Truly, visiting the place allows you to learn more and appreciate Davao Oriental more.
Entrance Fee: Php 50
Spend a relaxing time at Baywalk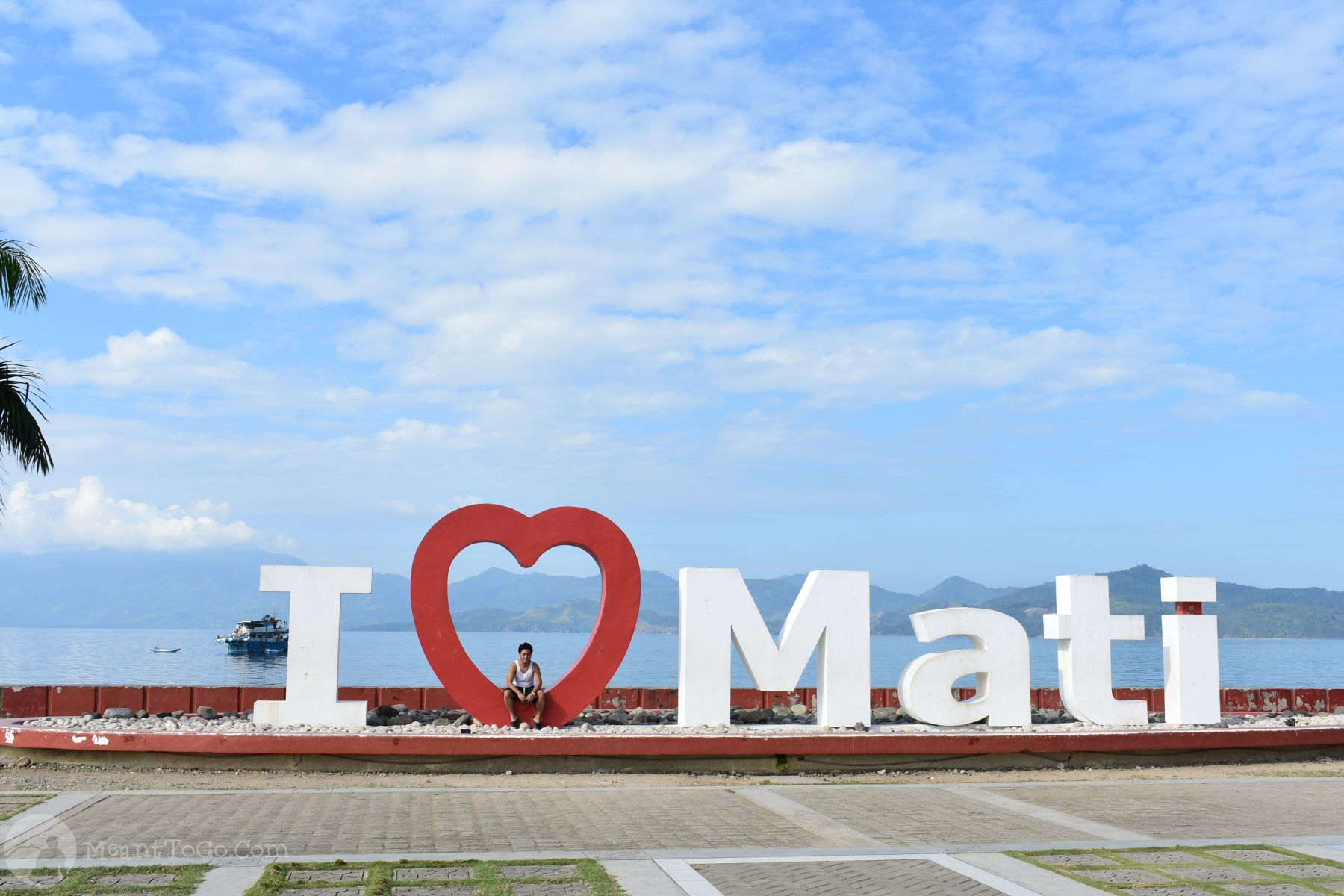 Baywalk in Mati City is a public park frequented by many for relaxation and leisure. Whether it is an early morning stroll or a late afternoon walk, you will surely have time to enjoy the calm waters of the bay, the cool breeze, and the delightful street foods from the nearby vendors.
Entrance Fee: Free
Fly on an ultralight plane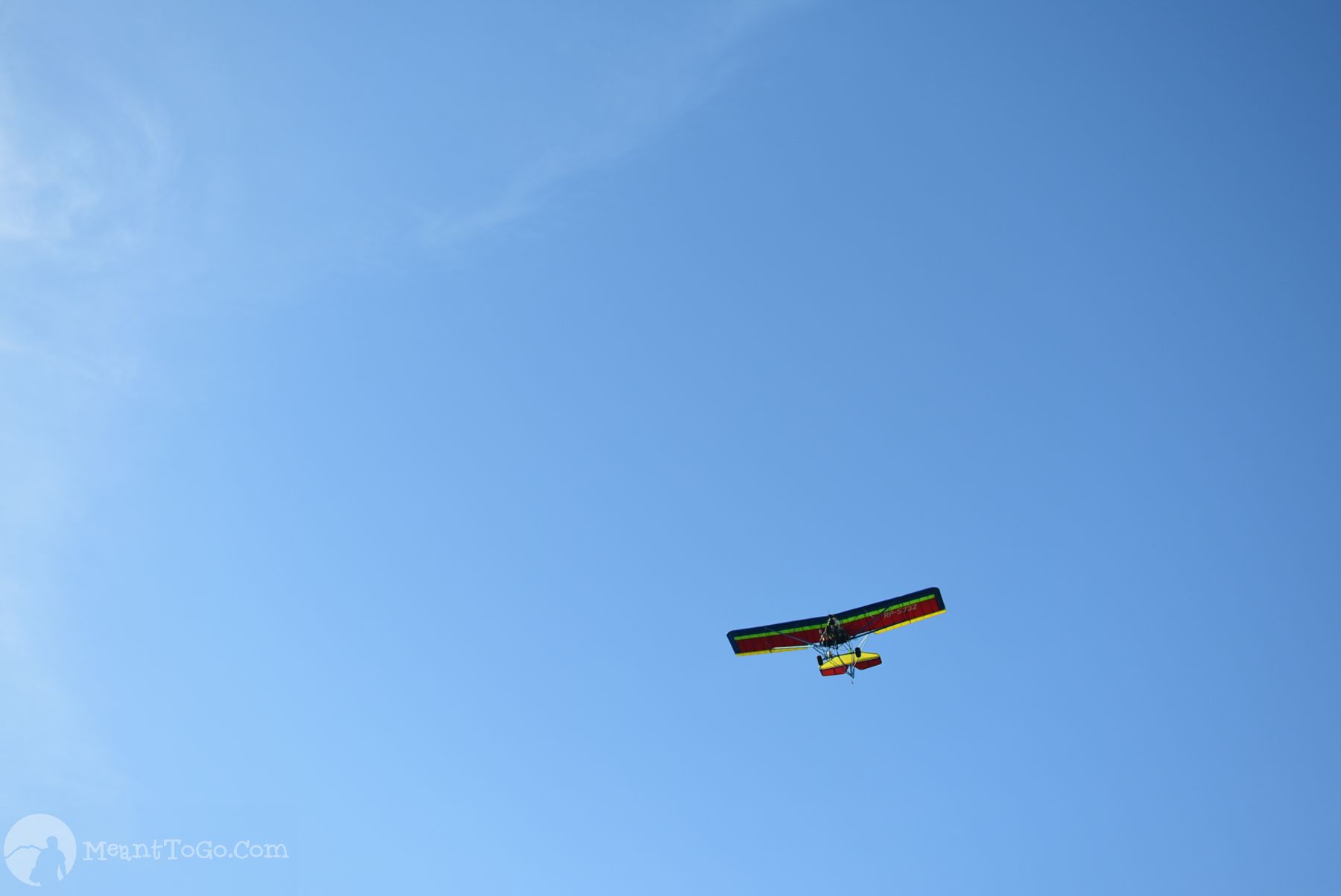 Have a breathtaking bird's eye view of Dahican beach and its azure waters, the greenery blanketing the land of the greater Mati, and the lovely terrain of the rest of the expanse of Davao Oriental by flying on-board an ultralight plane by Saga Flying Club. High above at 300-meter altitude for 15 minutes will surely give you a thrill and a one-of-a-kind experience you will remember in your lifetime.
Flying Fee: Php 2,700
Drop by the Provincial Capitol of Mati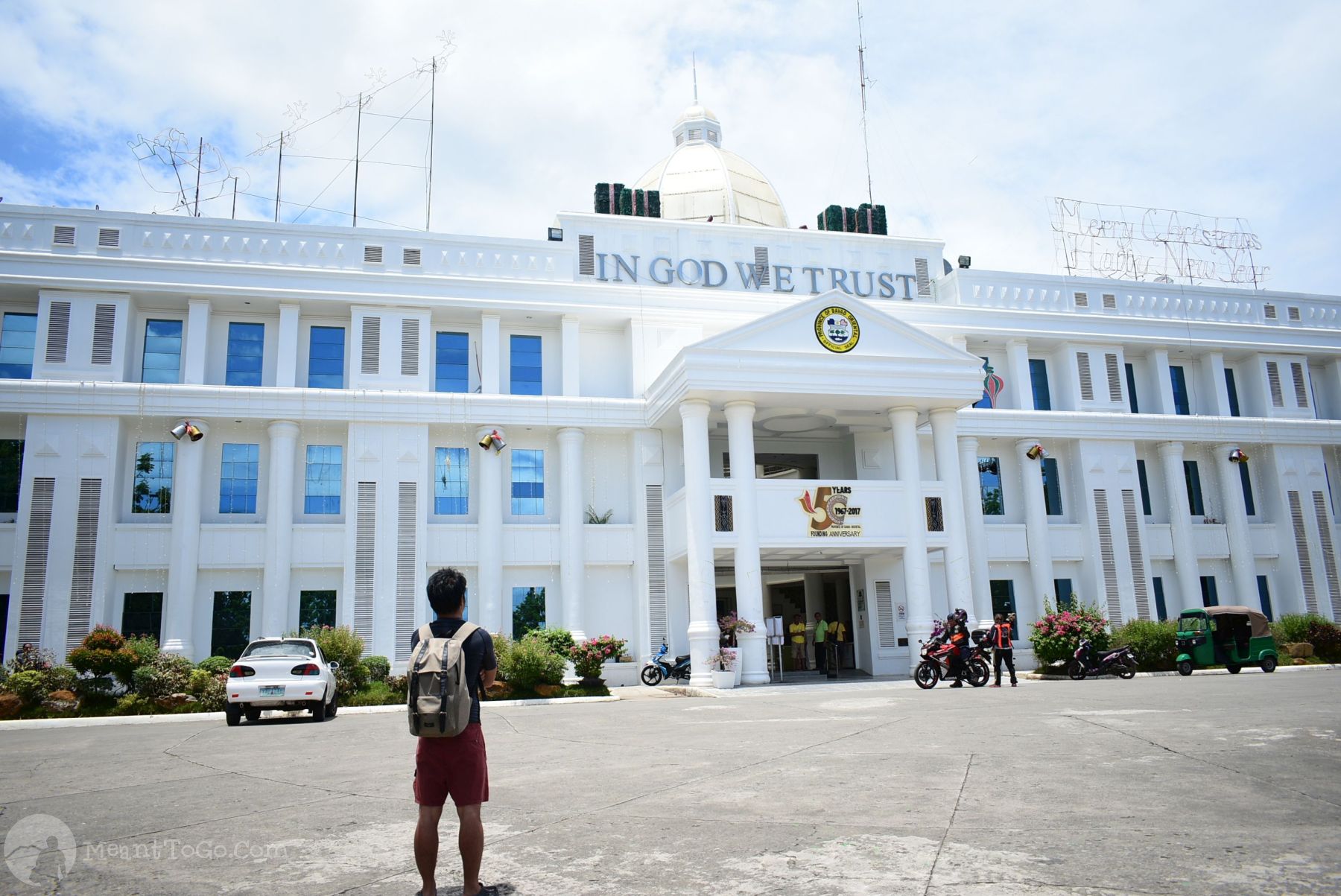 This all-white-painted provincial government structure reminds me of the U.S. White House I usually see in photographs as well as in movies. True enough, the have a number of similarities apart from the their color. Like the White House, the capitol building has an impressive facade adorned with huge pillars and a huge "In God We Trust" motto emblazoned before the apex of the building. And, in front of the building is a public park where you can take some rest from your day tour and just enjoy the greenery and the surrounding giant trees.
Visit Mati City Hall and City Council buildings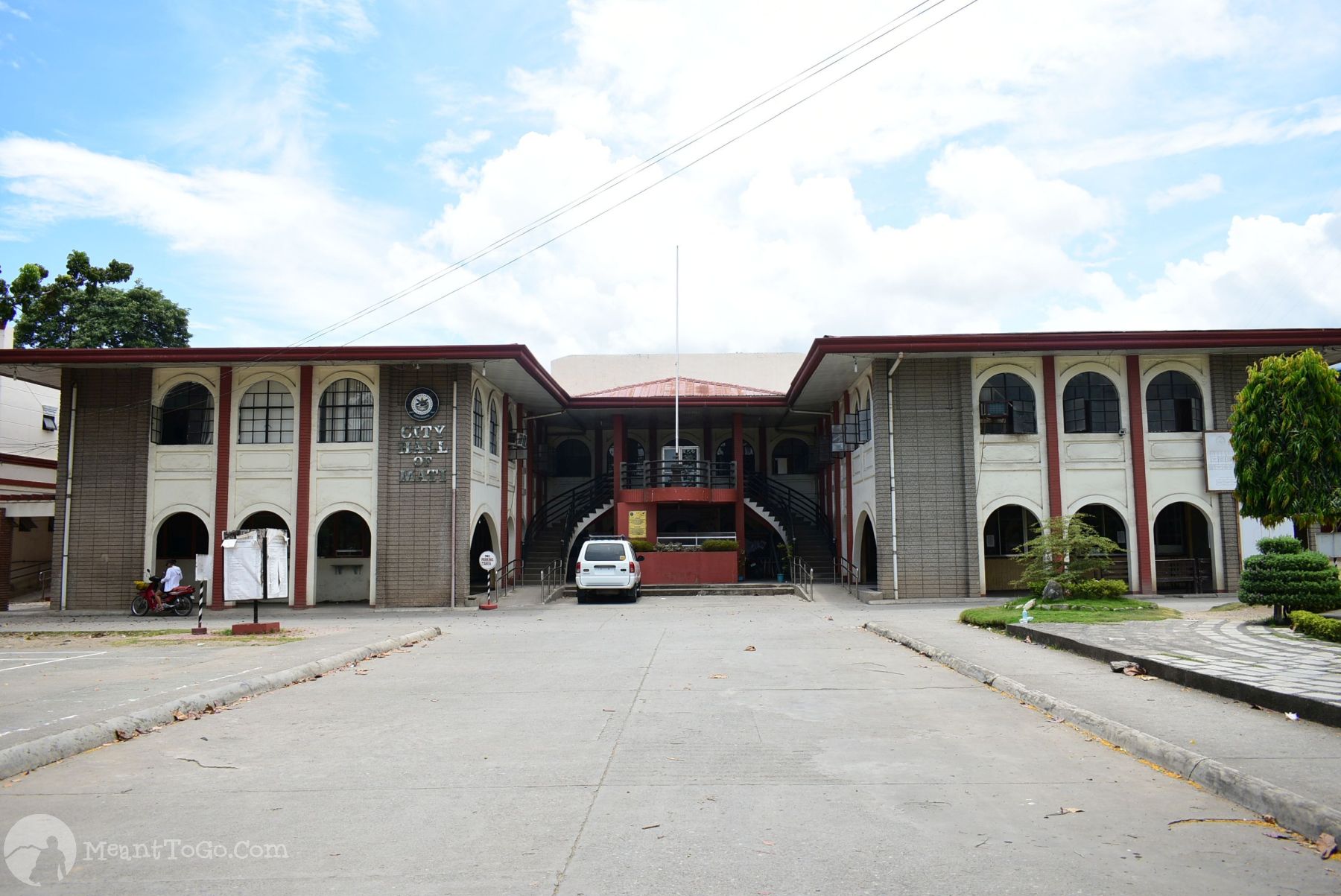 Well, I must admit that these buildings, which are adjacent to each other, are not as impressive as the Provincial Capitol building, aesthetics-wise. However, if one of your interests is observing how local executives and city councils do their duties, then visiting the place should be part of your itinerary. This allows you know more about Mati City and what else they can offer for visiting tourists.
---
Where to stay in Mati
---
Menzi Beach Park & Campsite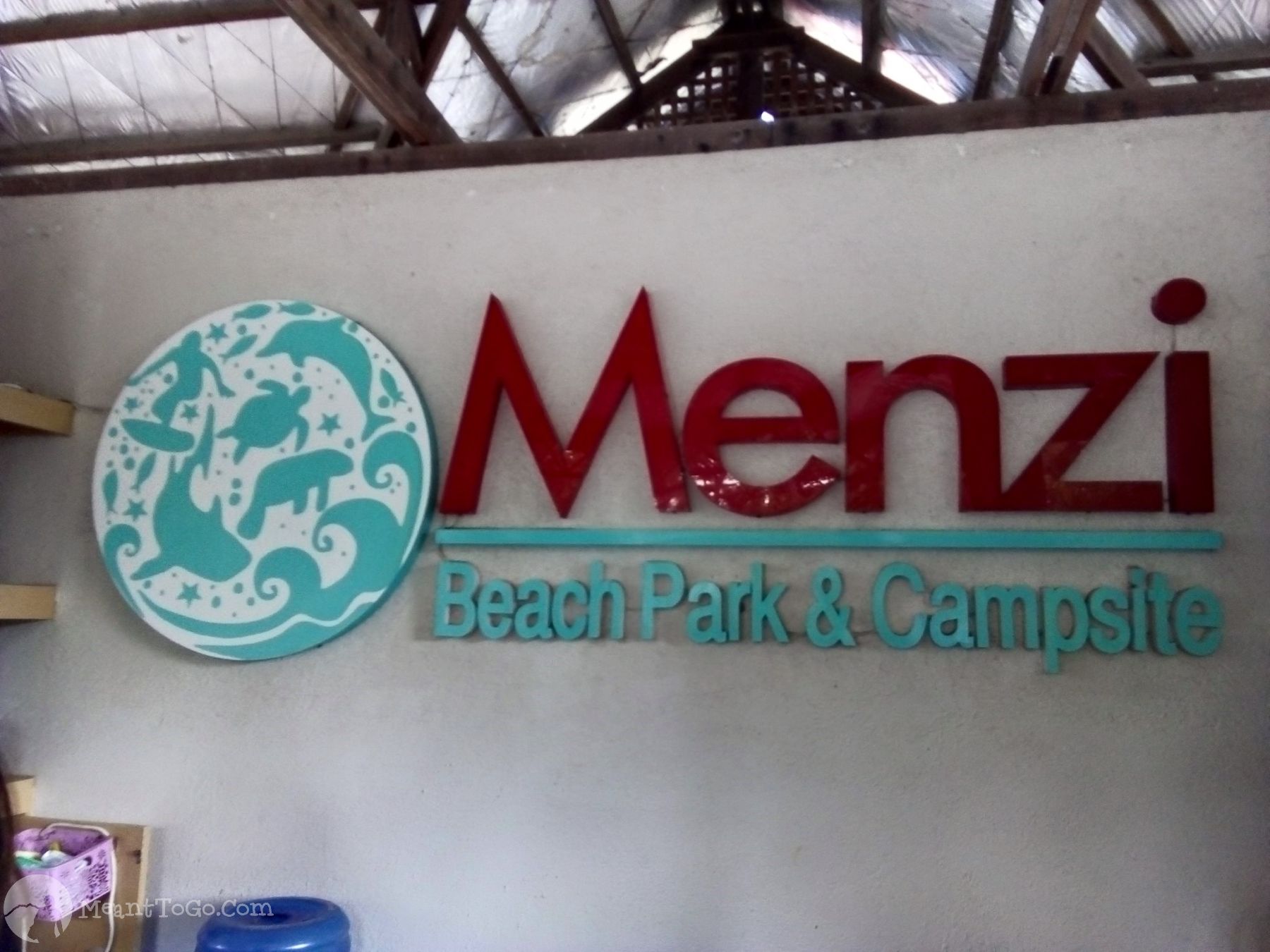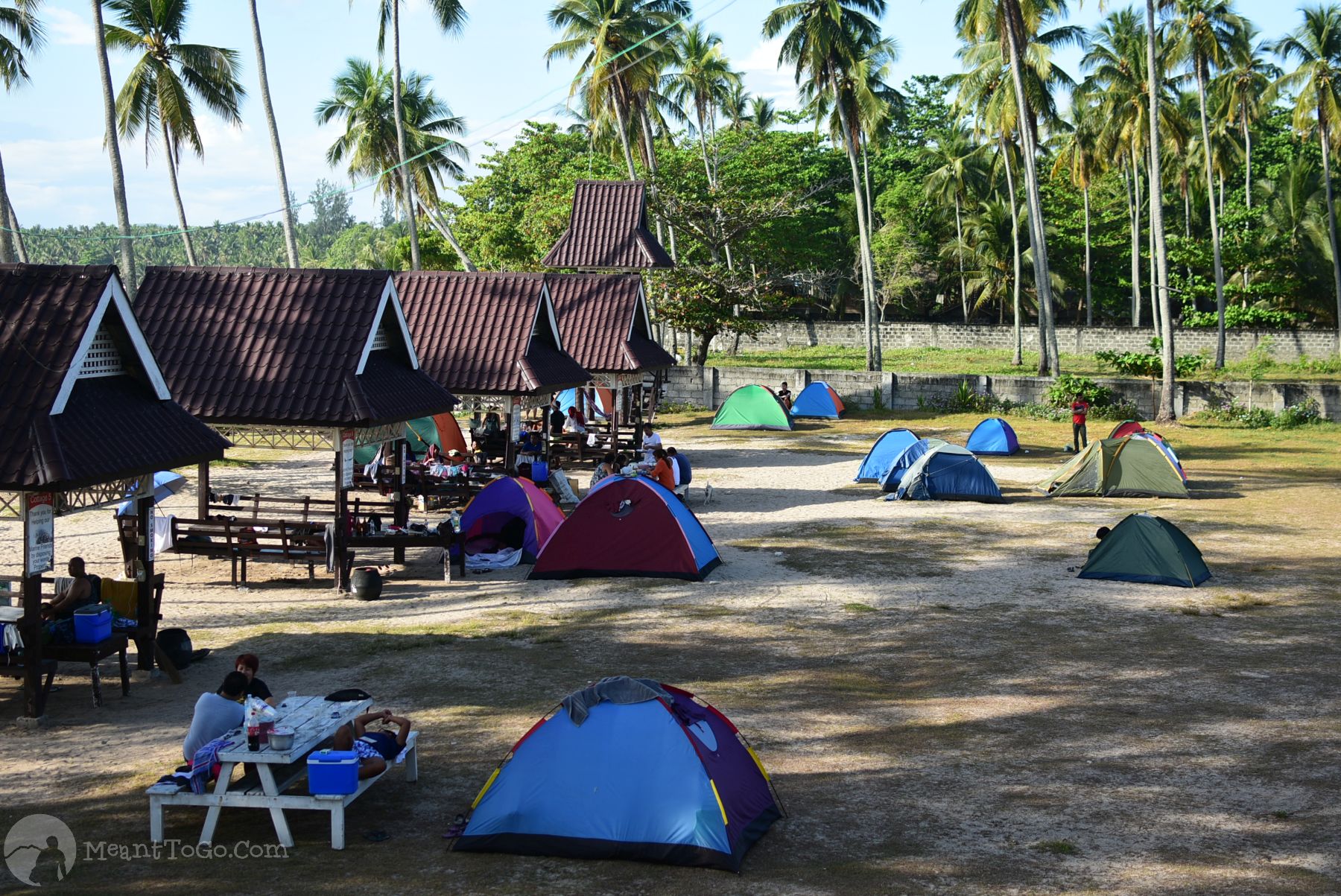 Located along Dahican Beach, this resort offers camping-only place (no rooms available) for those staying overnight. What is nice about staying in this place is the view of the beach, particularly the sunrise in the morning after. Plus, you can easily stroll to other resorts in the area by the beach.
Entrance Fee: Php 50
Camping Tent Rental: Php 300 (good for 2 pax)
Food for sale available in the area
No corkage
---
Where to eat in Mati
---
Traveling to Mati for two days most probably will not give you a problem about where to eat. For one, the food that you bring in this particular tour could sustain it. For another, if you go island hopping, your boatmen can offer you some fresh catch at a very reasonable price (sometimes the give it for free when you hire them for island hopping). And, if you are staying in Dahican, there are quite a number of vendors who sell food in the area. In fact, there are those who roam around selling pastel (some sort of rice toppings wrapped in banana leaves) for Php 15 each. If all of the above is not available for some reason, just go to the city proper (downtown) as there are lots of food vendors there, including Jollibee, one of the most popular Philippine fastfoods.
Note: The most common medium of transportation in the city is tricycle (similar to Thailand's Tuktuk) and the fare is 10 pesos per ride within the city proper, but this increases to 20 pesos or more when you go farther from the city center. (e.g. City proper to Menzi is Php 20)
---
Sample 2-day Mati itinerary (from Davao City)
---
1st day
1:00 AM – ETD from Davao City Overland Transport Terminal
6:00 AM – ETA at Sleeping Dinosaur Viewing Deck, Brgy. Badas; Trek at Sleeping Dinosaur viewing area
7:30 AM – Breakfast at Sleeping Dinosaur View Deck (there's a food house along the highway)
8:30 AM – ETA at Mati Bus Terminal
9:00 AM – Island Hopping (3 islands: Oak Island, Pujada Island, Waniban Island)
4:00 PM – Check-in at Menzi (or at your chosen accommodation)
5:00 PM – Stroll by the beach
7:00 PM – Dinner
8:00 PM – Free time
10:00 PM – Lights out, rest
2nd Day
5:00 AM – Wake up, prepare for the second day activities
6:00 AM – Ultralight Flying with the Saga Flying Club
8:00 AM – Stroll at Baywalk
8:30 AM – Back to Menzi; Enjoy Dahican Beach (e.g swimming, skimboarding, surfing)
10:30 AM – Prepare for check-out; Lunch
12:00 noon – Check-out from Menzi
12:30 PM – Visit Subangan Museum
1:30 PM – Drop by Provincial Capitol
2:00 PM – Drop by Mati City Hall
3:00 PM – ETD for Davao
---
Budget (Php)
---
Transportation (bus = 220 x 2; tricycle = 100) = 540
Accommodation (entrance fee at Menzi = 50; tent rental = 300) = 350
Food = 100 x 6 = 600
Sleeping Dinosaur = 5
Island Hopping (boat rental = 1500; habal-habal driver/tour guide/photographer = 500) = 2000
Ultralight flying = 2700
Skimboarding (with instructor) = 200
Subangan Museum = 50
Total = Php 6445
---
Liked this post? Please share!