My first-ever visit to Surigao del Sur was made possible upon the all-expenses-paid day tour invitation by Way Philippines (thanks to its founder, Kaiser Mangampo). Despite some schedule issues (prior commitments), I made it sure that I could squeeze this travel into my list. After all, Surigao was one of the provinces in Mindanao that I really wanted to visit.
So, what did we do in our one-day-only trip to Surigao del Sur? Check them out below.
---
Island hopping in Britania
---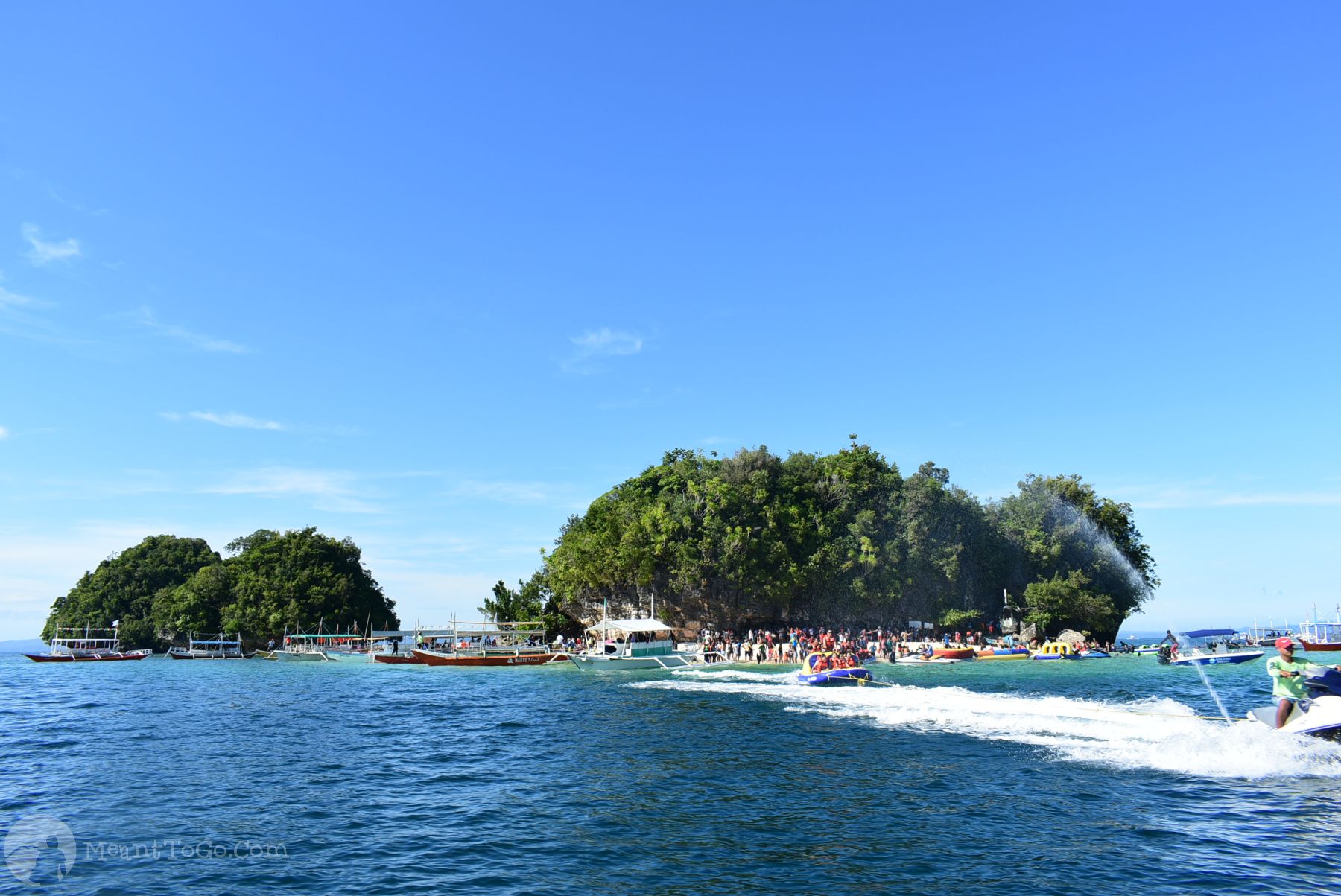 For only 1,500 pesos boat fee (price may change from this time of posting), you can have island hopping exclusively for you. With it, you can visit at most four different islands in Britania for three hours, including some of the most popular – Hagonoy Island and the Naked Island, which are a truly breathtaking paradise.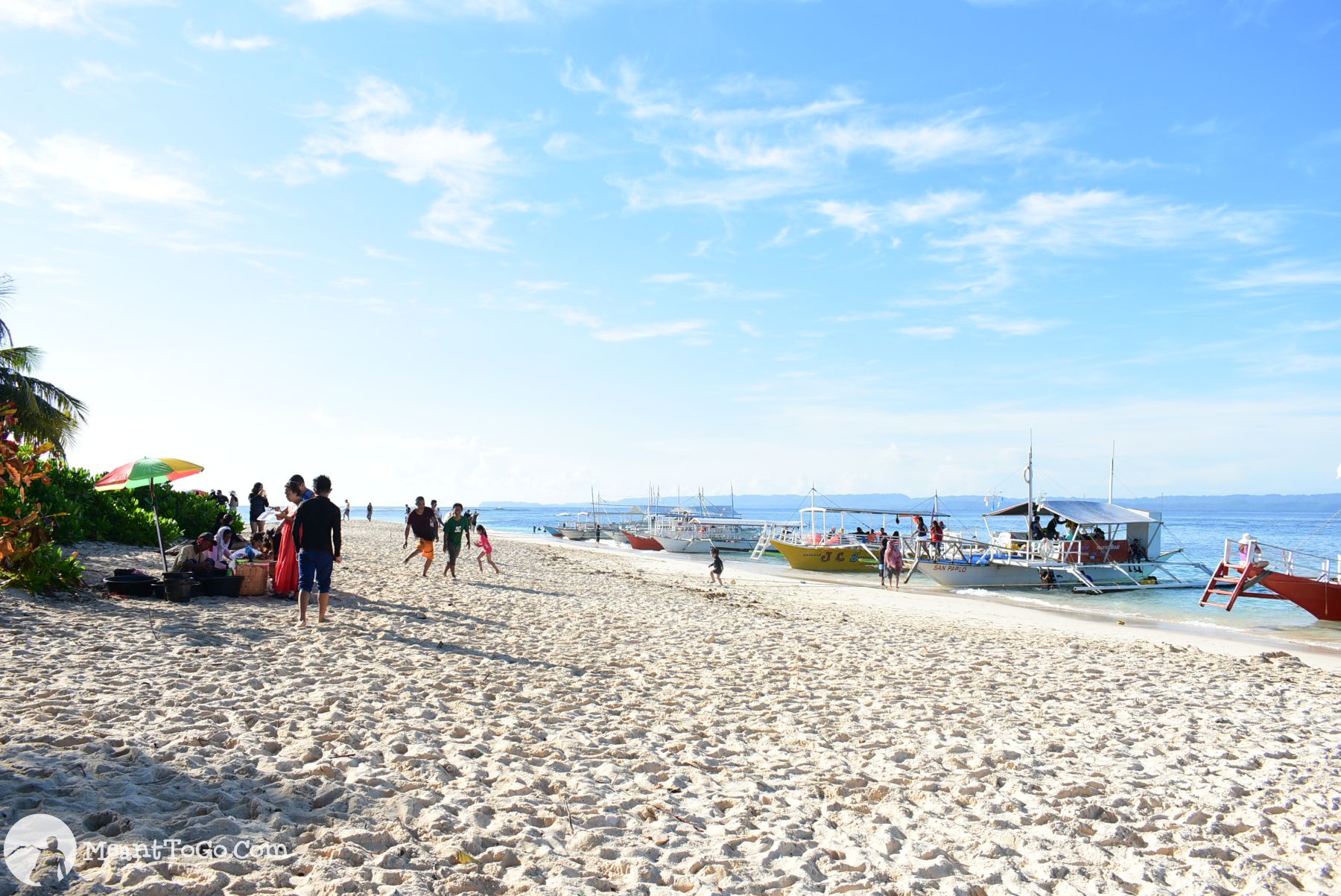 Useful tips: Given the very limited time, which is 3 hours, chances are that you are going to wonder which island to visit first or to spend most of your time at. The answer is: it depends on your preference. If swimming is your priority, I would say, you spend more time (at least 30 minutes) in Hagonoy or Naked Island as the water and sand are more beautiful there. If you are into water activities such as jet-skiing or banana boating, then go spend more time at Buslon Island, which also offers wonderful rock, limestone formations.
---
Swimming at Enchanted River
---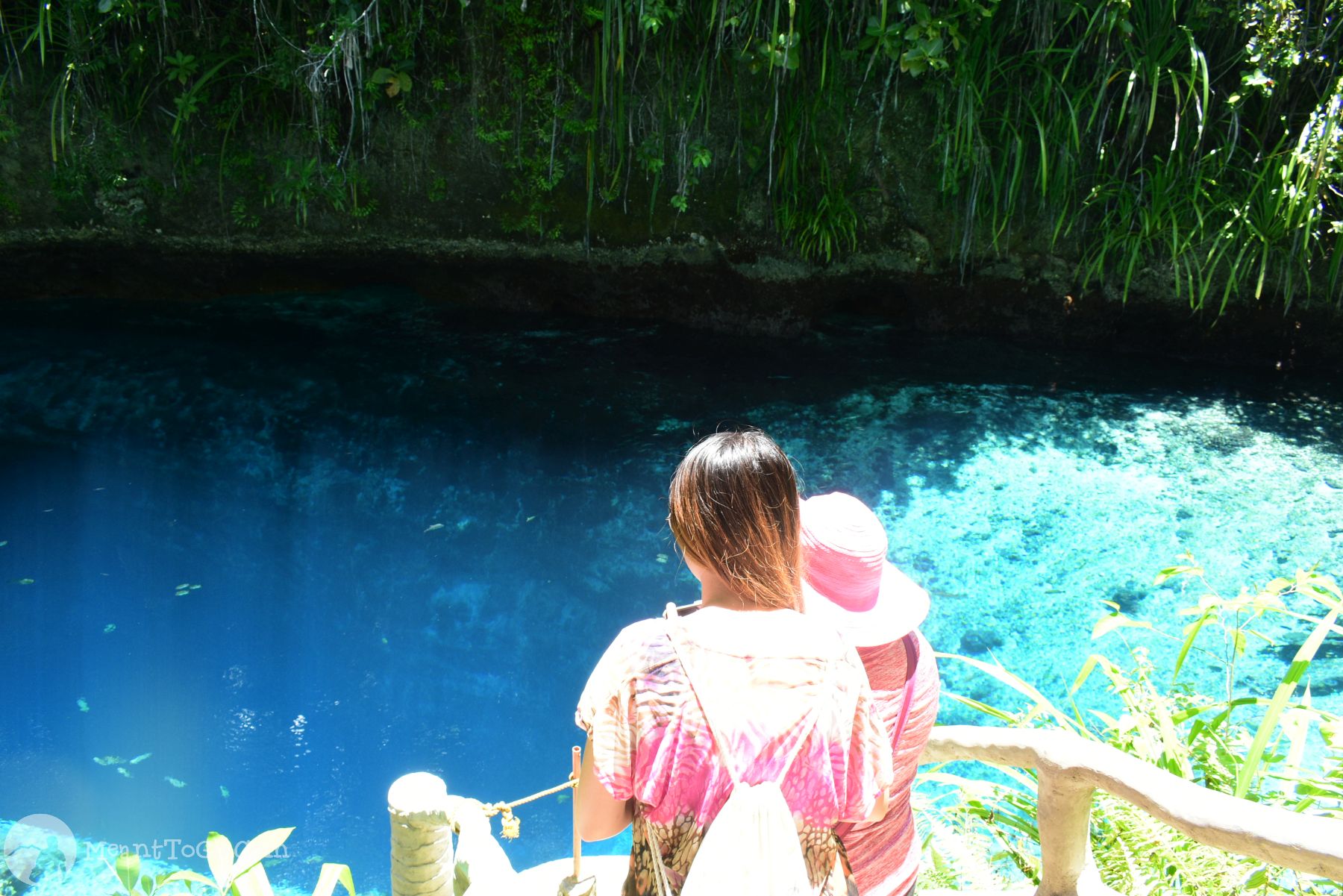 Located in the Municipality of Hinatuan, this very unique attraction offers a surreal experience. Laying eyes on its crystal turquoise water is simply enchanting (I was speechless looking at this blue abyss). As to where the waters come from exactly, people could only take a wild guess as, they say, an expedition to map the depths and geography of this ravine is yet to come. As to when, again, one could only take a wild guess.
But here are some interesting facts about the river:
The current flows so strong that anybody will have a really difficult time taking a plunge into its depths
The water is a combination of fresh and saltwater (pretty salty but it does not hurt the eyes)
It flows into the sea about 600 meters away
It changes color – green in the early morning, and then it becomes blue at noon onward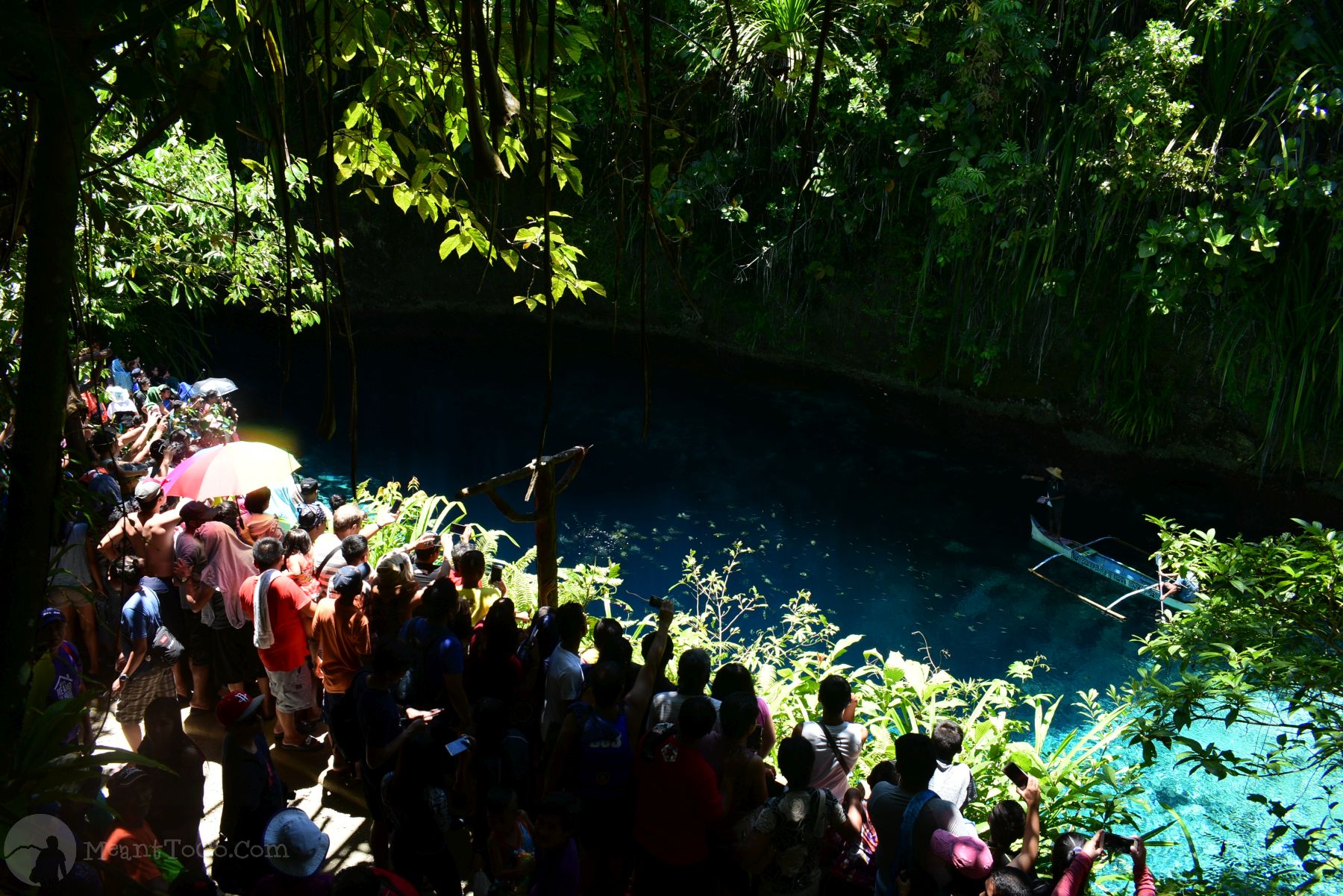 Useful tips: If you want to see a school of fish, which are as mesmerizing as the river itself, be there before noon (perhaps at around 10:30 am). With that, you can enjoy swimming for an hour and then see these creatures at noon – just in time for the fish-feeding. Please note also that a lot of people tend to crowd the area, so make sure you are able to scout for a good vantage point and be there before other fish see-ers start to converge.
Restaurants are available in the area. However, if you are on a budget, bring food instead as, to my standard, they are a bit pricey in there. Even the chairs and tables at restaurants are for a fee.
Entrance Fee: Php 50 per head
Life vest: Php 15
---
Experiencing the wonderful Tinuy-an Falls
---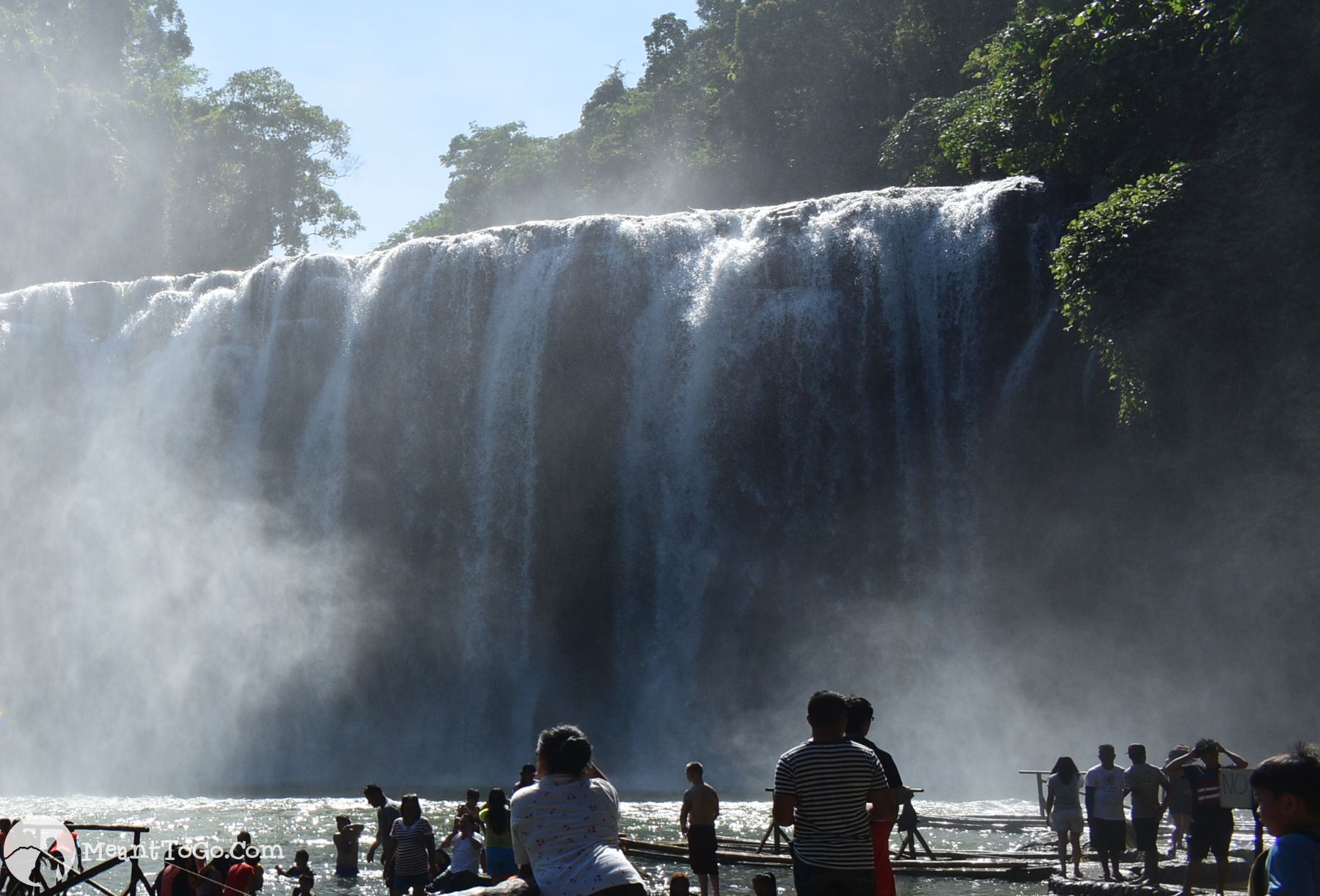 Widely-considered as the little Niagara Falls of the Philippines, Tinuy-an Falls of Bislig offers a rare beauty and might that visitors will surely find wonderful and refreshing. It is a multi-tiered waterfall, towering at 55 meters high and expanding at about 95 meters wide (said to be the widest in the Philippines). This white water curtain cascades in three levels (with the fourth tier hidden from view), flowing down the winding Tinuy-an river.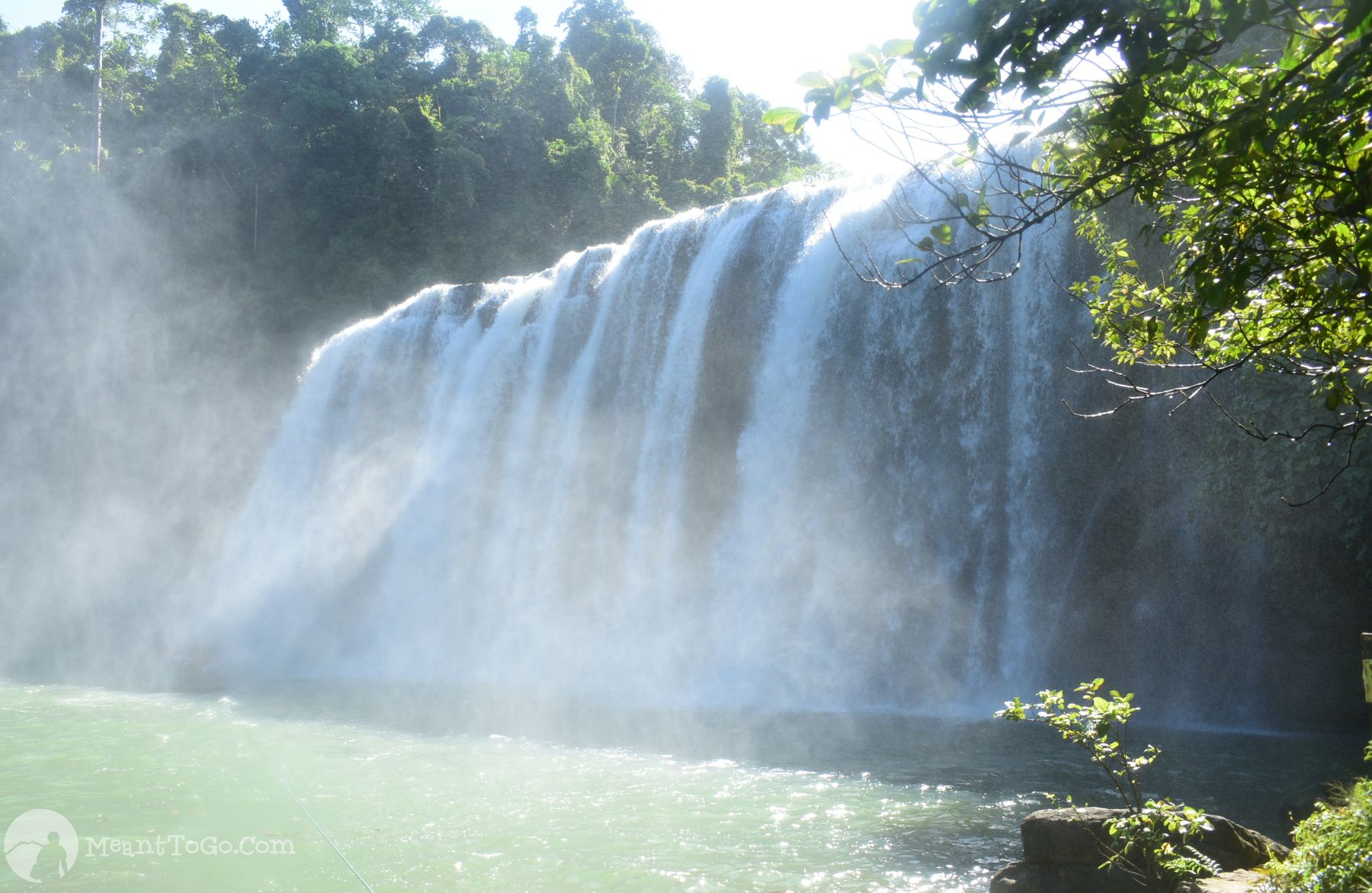 Apart from the waterfall itself, you can also enjoy seeing the towering trees and the rich greenery of this blessed tropical paradise.
For activities, you can have water rafting, which allows you to get even closer to the cascades; picnic (there are open cottages for rent), or climb up on the top of the tallest tier to get a panoramic view of the area.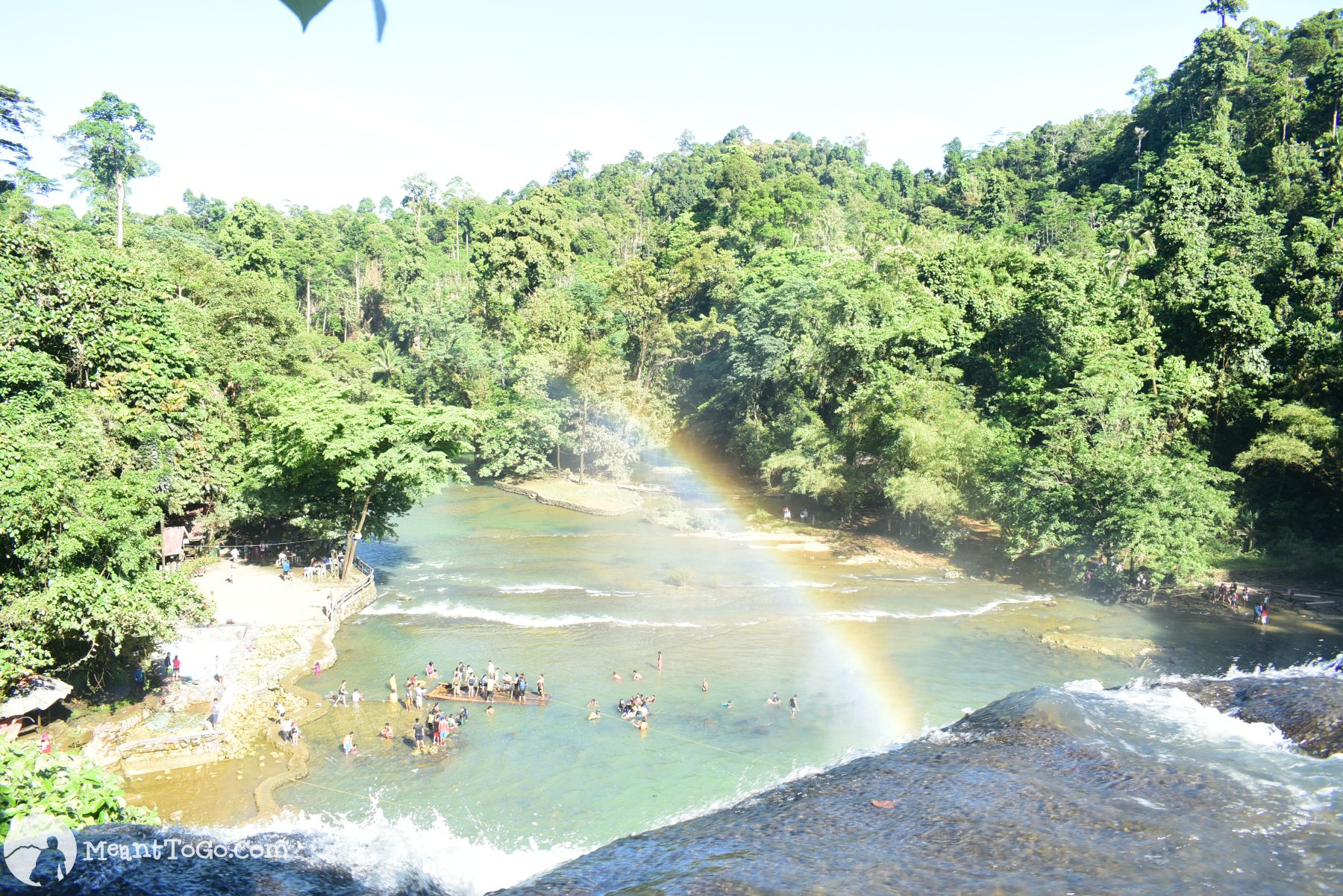 Entrance Fee: Php 50 per head
Parking Fee: Php 20 per vehicle
---
Sample Day Tour Itinerary (from Davao City)
---
01:00 AM – Departure from Davao City
05:30 AM – ETA at La Entrada (Britania); Breakfast
06:00 AM – Island Hopping
09:30 AM – Depart for Enchanted River (Hinatuan)
11:00 AM – ETA at Enchanted River
01:30 PM – Depart for Tinuy-an Falls (Bislig)
03:00 PM – ETA at Tinuy-an Falls
04:30 PM – Depart for Davao City
09:00 PM – ETA in Davao City
Note: To be able to follow your itinerary as scheduled and to reach the above-mentioned tourist attractions without any hassle, finding a Surigao del Sur tour package is recommended. Way Philippines has this package at a very reasonable price. Package inclusions: all entrance and environmental fees, breakfast, van rental and guide, and boat fee for island hopping.
Unless you have your own car, I personally do not recommend a DIY travel for this tour mainly for this reason: Time constraints. It might be difficult for you to find a vehicle that is willing or could ferry you from one destination to another. Remember, multiple transfer from one vehicle to another can cause so much delay. Chances are, you will not complete these three destinations as scheduled in the sample itinerary.
---
Like this post? Please share! Thanks…