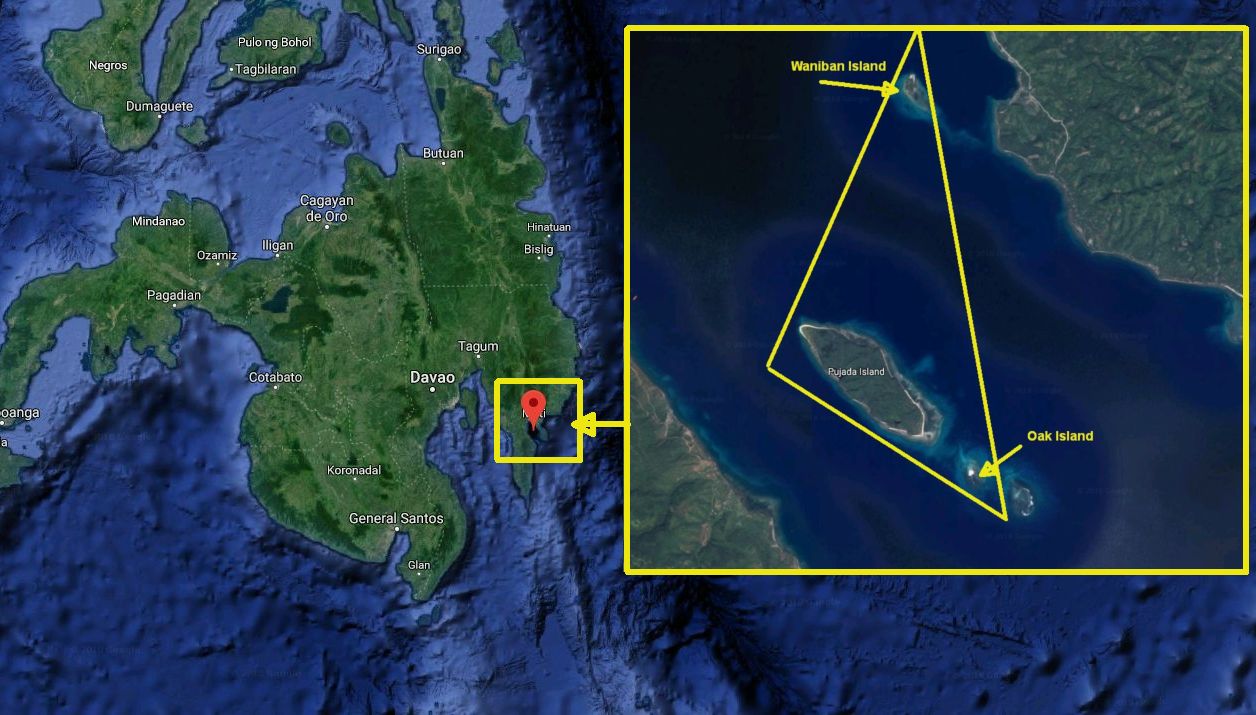 Mati has become popular for its beautiful attractions such as the 'Sleeping Dinosaur' and the long-stretch of white sand beach of Dahican. However, it offers more than that for its visitors. From island to highland attractions, surely, you can never get wrong traveling to Mati.
If you love island hopping, you should never miss to triangulate these islands dotting the waters of Pujada Bay: Oak, Pujada, and Wanniban. Each of these islands offers a unique experience that anybody who is looking for an off-the-grid experience should try.
Island hopping in Pujada Bay usually is a whole day activity, which starts at as early as 8AM and ends at 4PM.
In this post, I am sharing some features of these islands and why all of them are worthy of your time when you travel to Mati.
---
OAK ISLAND
---
This is the smallest of the three. In fact, with its smallness, plants cannot survive on it; it is literally a white sandbar that partially submerges in water during high tide. My own estimate puts its area at about 500 square meters. The waves are also stronger in this island as it is at the edge of Pujada Bay, facing the strong winds coming from the open seas.
During my visit to this island, I was really amazed at how beautiful it was – from its semi-circular shape to its white sand and pebbles; from the corals underneath the surrounding turquoise waters to the sound of waves brought ashore by the oriental winds. Being there felt like I owned the entire island as I was the only person on it at that time (well, my boatmen excluded in the count). Truly, on this island, I felt peace and serenity, sitting on the fine sand, listening to the waves, watching the blue waters spread-out into the open seas until they faded into the horizon.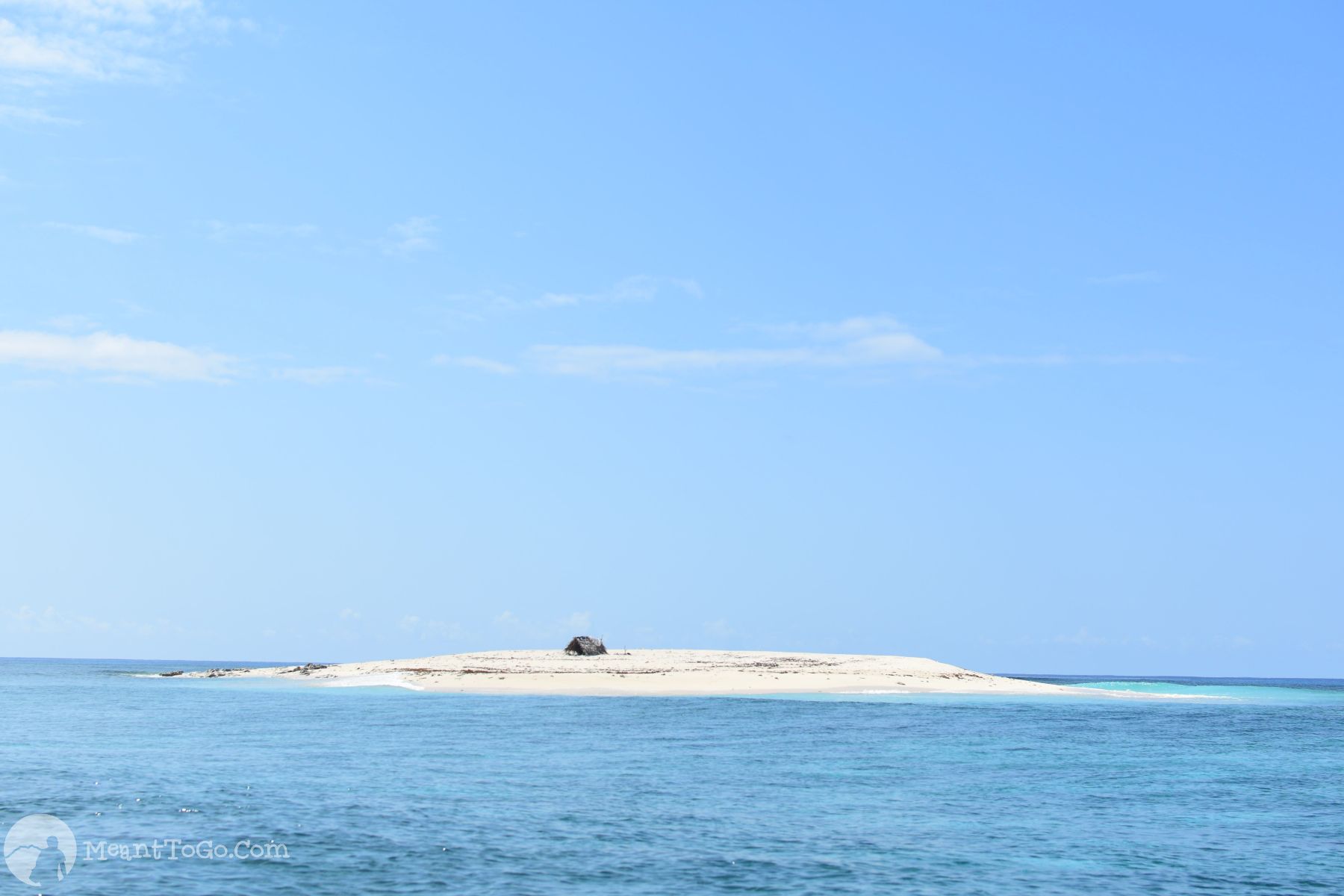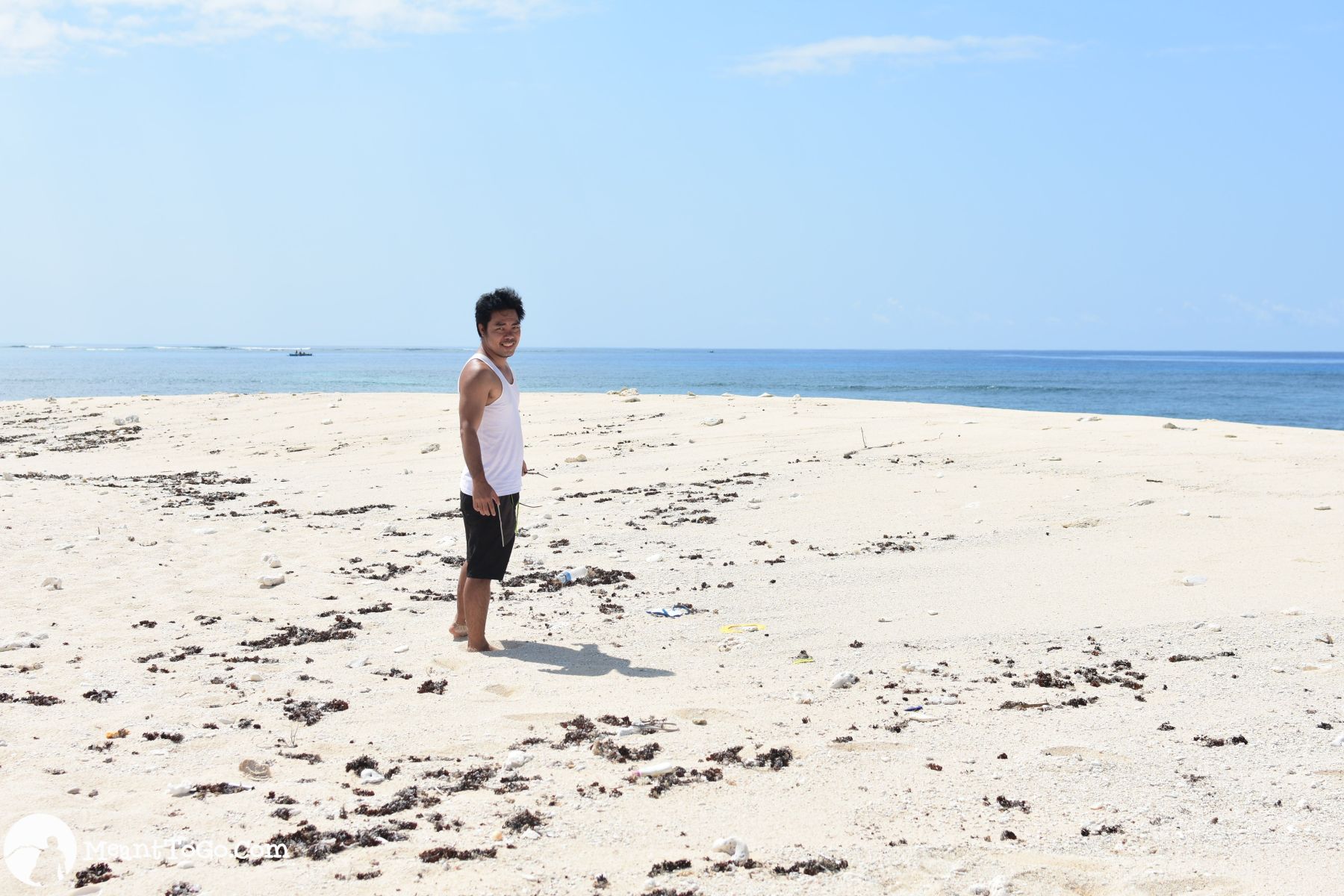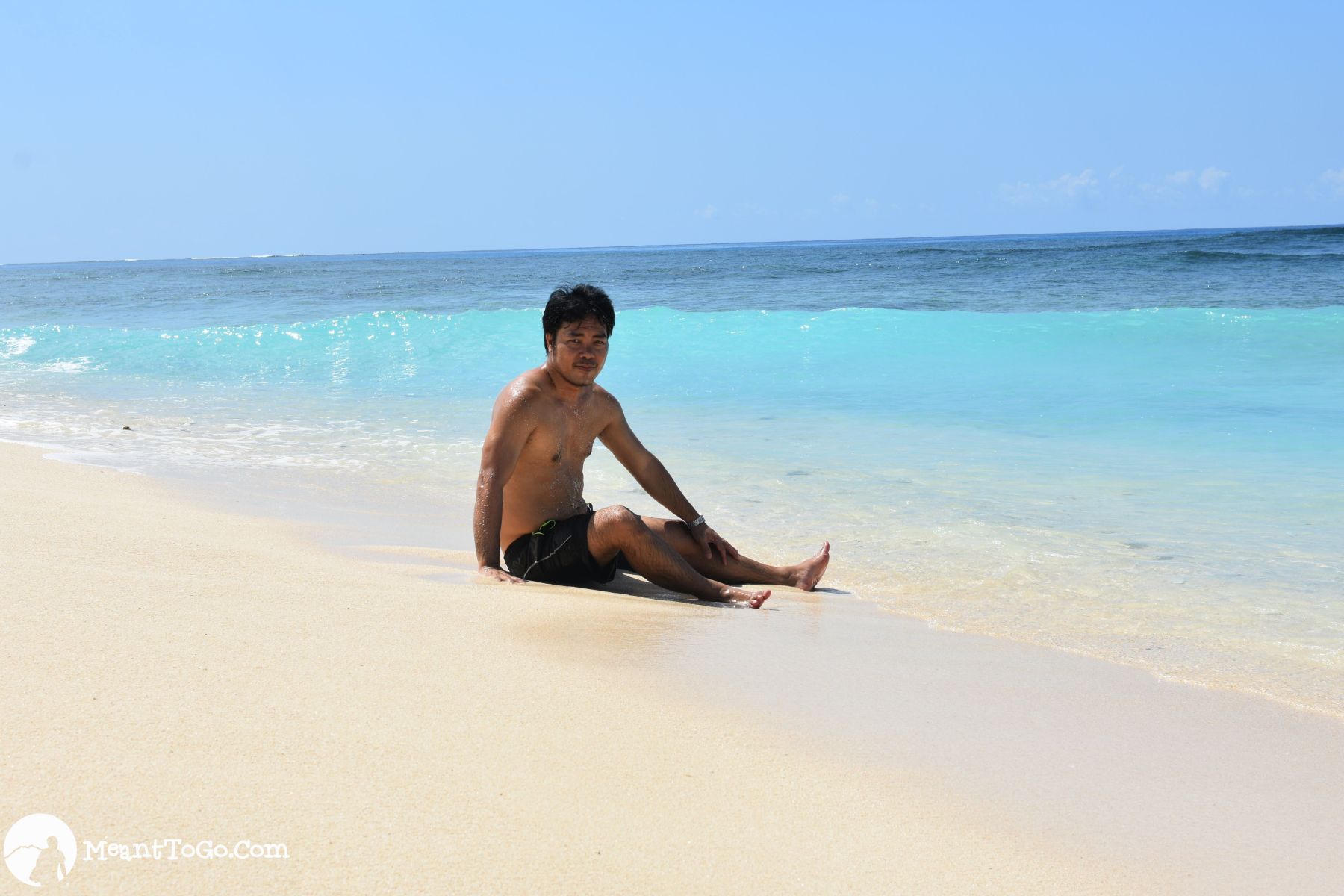 Note: As there is no shade on the island ( except for the makeshift tent that fisherfolks have made), scorching heat of sun can be so unforgiving especially during clear skies. Thus, do not forget rubbing on some sunblock lotion.
It is recommended that you visit this island first in the morning while the sun is still low and the waters are calmer.
---
PUJADA ISLAND
---
Just a few distance from Oak lies Pujada Island, the largest among the three. It is elongated in shape, blanketed by a dense tropical greenery. Unique varieties of trees, shrubs, and even lakes and rivers are some of the things you can see in this island. Its shoreline sparkles with white sand beaches, dotted with some rock formations. Indeed, it is a beauty to behold.
There are some privately managed resorts in the area that you can try. However, most part of the island can be enjoyed for free.
When I was there, my boatmen suggested to try one resort in the island, but I chose to stay in a pretty secluded area to enjoy that 'isolation feels' to the fullest. Just like in Oak, I was the only person enjoying that portion of the island, so I felt as if I owned it myself. I spent more time swimming in this island as the waters were so calm as opposed to Oak's. It was such a unique off-the-grid experience.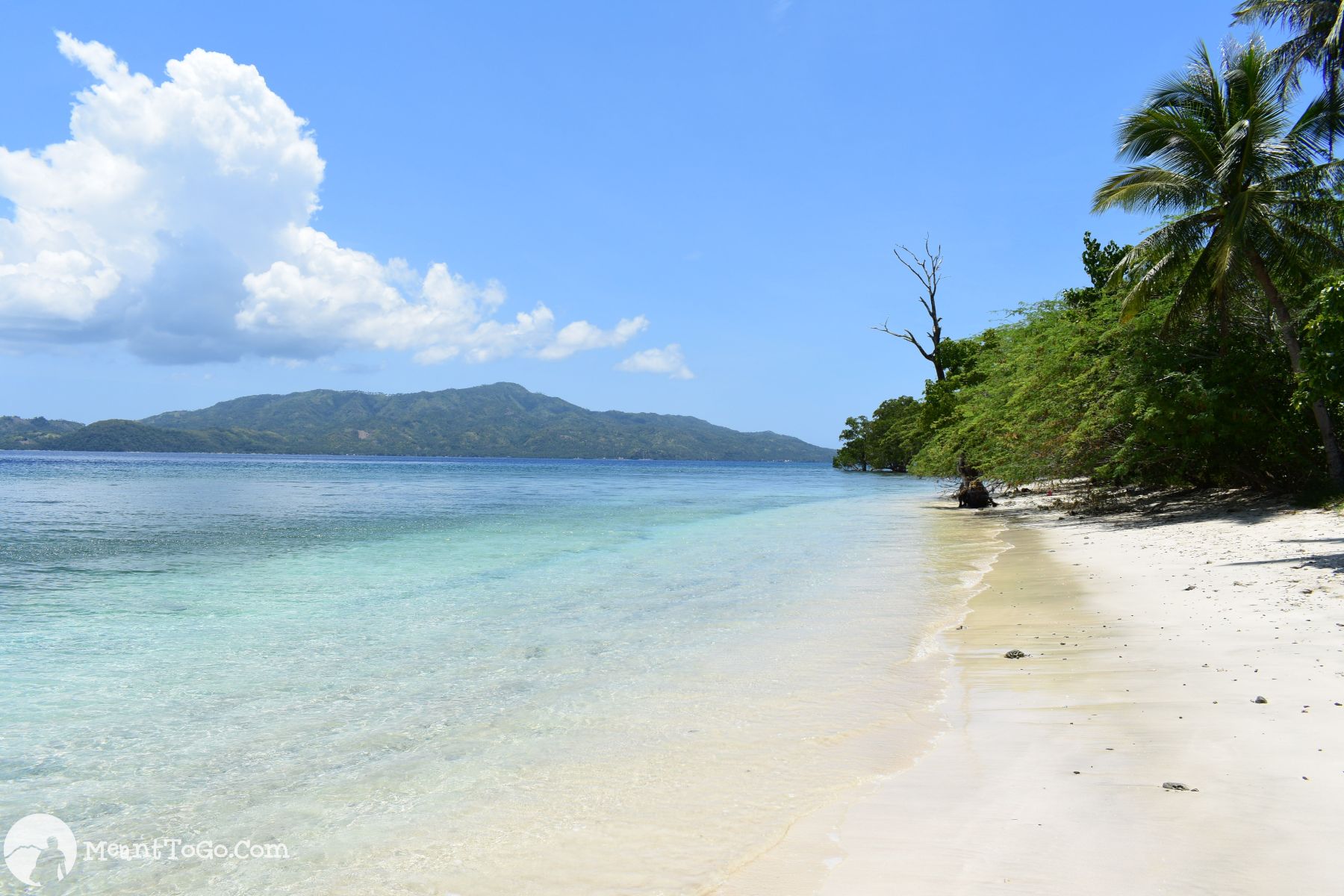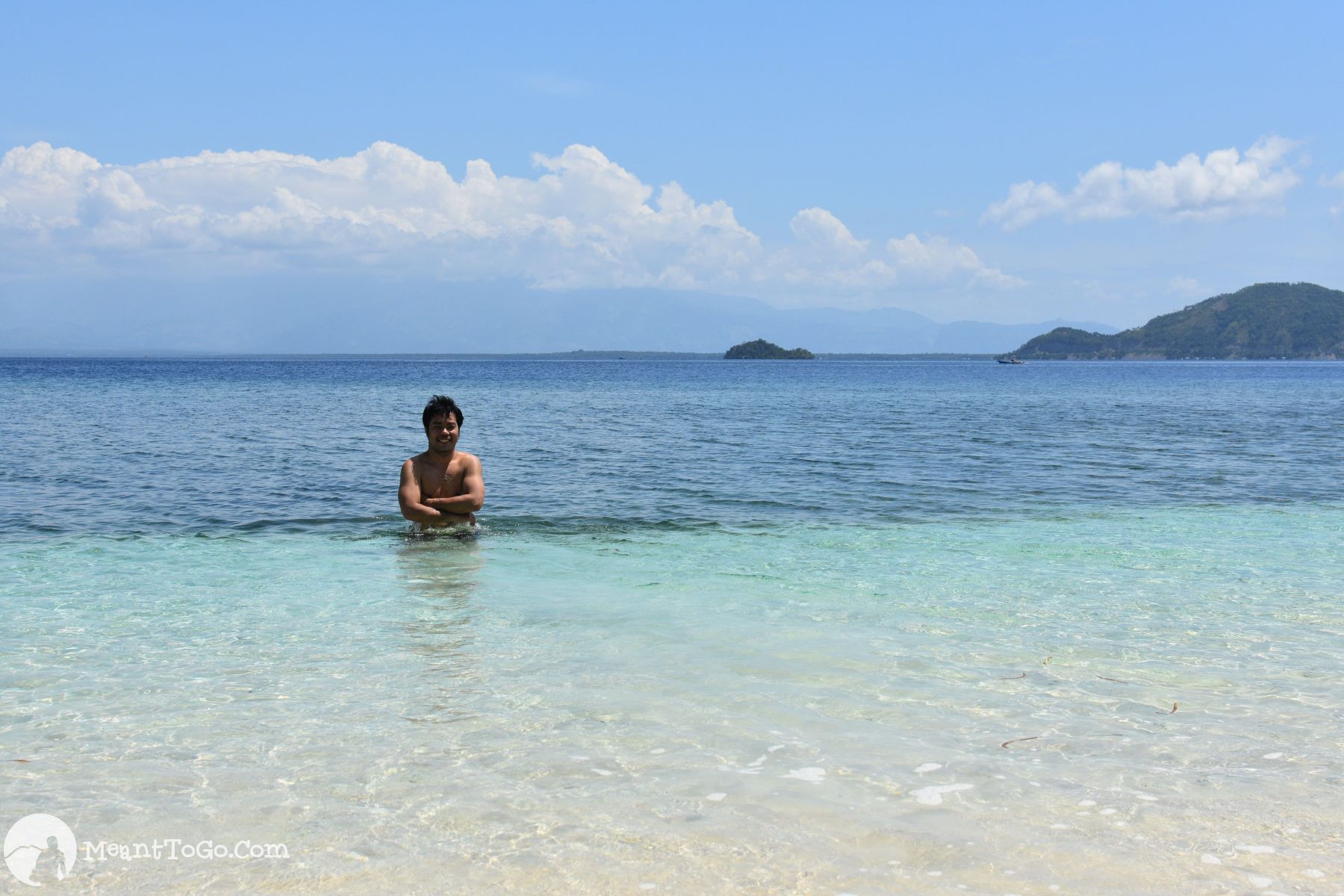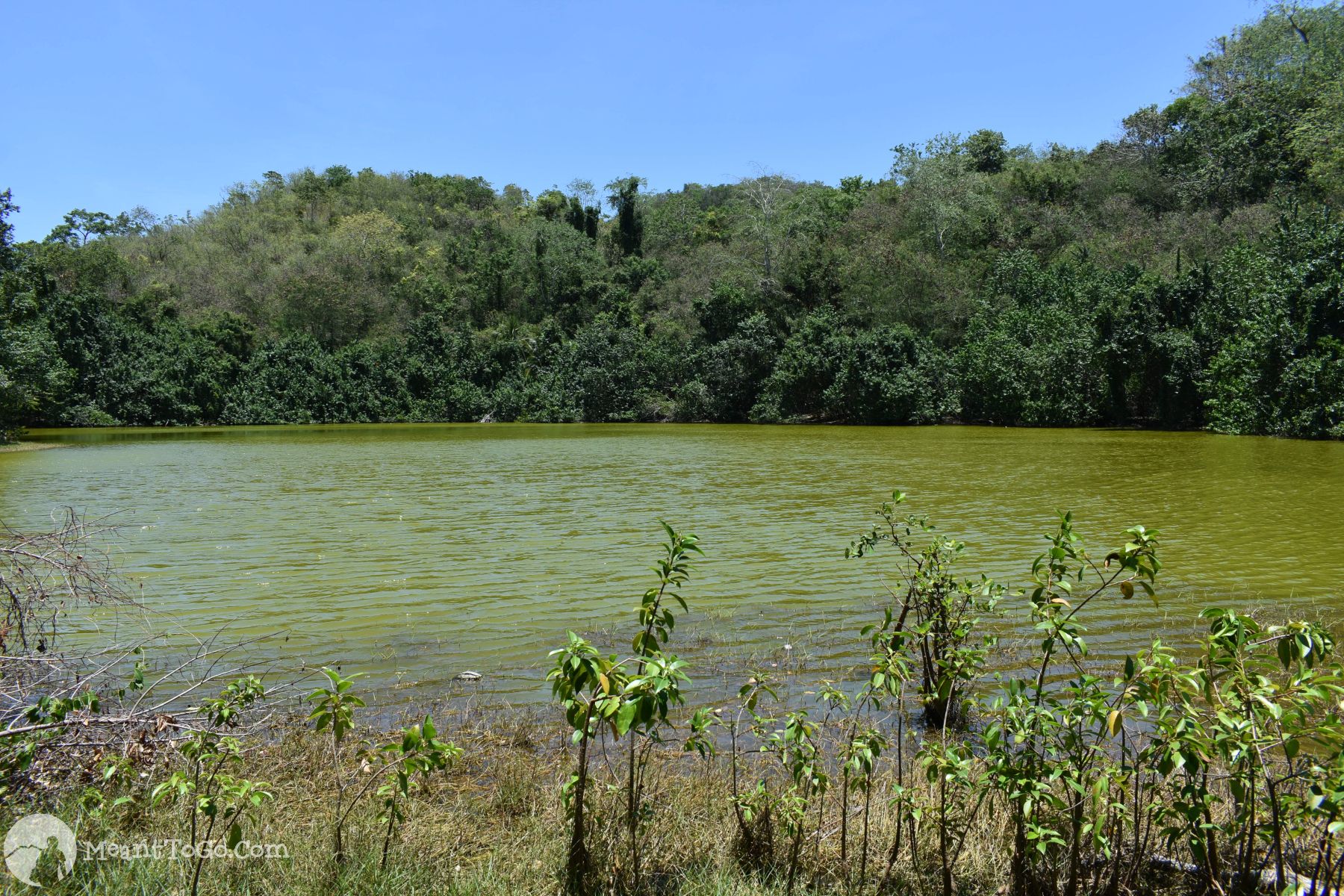 Note: It is recommended to bring some food if you visit this island so that you have something to eat when hunger strikes while you are in the area. It is highly likely that you'll stay here a bit more, so better have something to fill your stomach.
---
WANIBAN ISLAND
---
This small island is also a unique one. Why? Because one side of it features a stretch of white sand beach, which is ideal for swimming and snorkeling. With just a few steps to the other side, however, you can see beautiful rock formations and limestone carved through time by the splashing waves.
Contrary to the previous two, this island is said to be privately owned. In fact, according to my boatmen, there's an ongoing litigation between the siblings who supposed to own the island. Well, true or not, the fact remains that the island is beautiful that it deserves some visit.
When I visited this island, I stayed at the free side (I mean the part of the island that has no entrance fee) – the area where rock formations and limestone are located. Yes, the other side – the white sand beach side – can be enjoyed by visitors for a fee.
Hopping to these islands gave me a unique, enjoyable, and fulfilling travel experience – even if I went there alone. The beautiful scenery, the hospitality of the locals I met along the way, and the bright smile and the enthusiasm for work of the boatmen I hired made my travel to this part of Mindanao a one-of-a-kind experience. And yes, I long to go back. And I hope next time, I can capture more beautiful shots, particularly aerial shots, to bring home and share to you.
---
HOW TO GET THERE
---
From Davao Overland Transport Terminal in Ecoland, hop on a bus to Mati (alternatively, you can just wait for a bus traveling to Mati right at the exit of Davao International Airport)
Right at the Mati Terminal, you can find a habal-habal (motorbike) driver that you can negotiate for a ride going to Brgy. Tamisan, which is usually the jumping-off point for the island hopping (or you might want to contact the boatman I hired by the name of Weng Sincero at 09276836078; 09465145010)
Note: Boat Fee: Php 1500 (good for 2 tourists) for a whole day tour in these three islands. You can haggle for a cheaper price if you want, but please note that these people are a family man, so ayaw pud tawon kaayo ninyo barata (don't haggle too much)…haha!
Enjoy your vacation! 🙂