When it comes to nature destinations, Davao has a lot of places to offer. A few minutes ferry ride from the city proper, you can enjoy stunning beaches in Samal. If you want to go for a highland experience, there are also so many to choose from. You might want to try Seagull Mountain Resort, perhaps?
WATCH! (and subscribe to MeantToGo YT channel) 😀
Seagull Mountain Resort is one of the top choices for inland adventure. Located in Brgy. Buda, Marilog District, it only takes about an hour or two to reach this attraction. It is a perfect destination for families and friends wanting a nature escape from the hustle and bustle of the city. It is also ideal for those who are planning to go outdoor for a special gathering. Or for anyone who just wants to experience the beauty of nature – like those who want a solemn retreat.
What does Seagull Mountain Resort have to offer?
When we visited this resort, we didn't have enough time to roam around as we arrived there at around 3 pm. But we did experience the waterfall and pool area.
After paying the entrance fee, we were ushered to a free shuttle ride to the waterfall. It took us about 5 minutes to reach the Seagull Waterfalls from the main entrance.
Going to the Seagull Waterfalls was a refreshing experience. Though we had to take a few minutes trek from the drop-off area to the waterfall itself, it was easy as we only had to go through concrete steps down to the base of the cascades.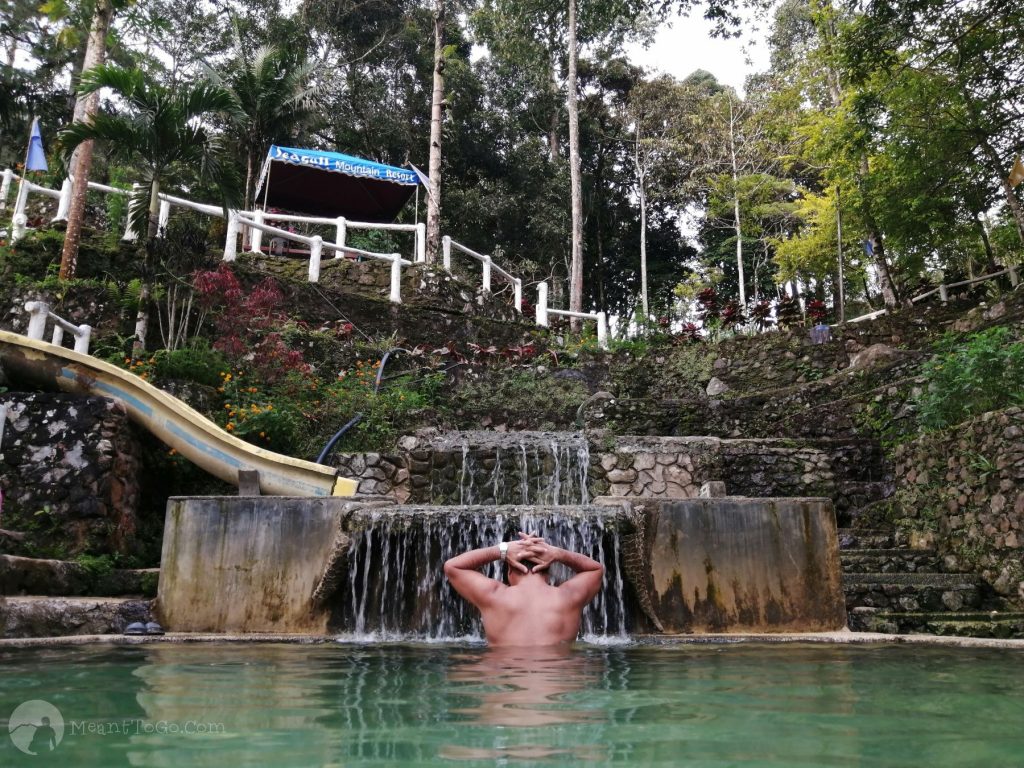 The resort also features several swimming pools of different shapes and sizes located right beside the waterfall. And, unlike some other pools, they are not chlorinated. The waters are sourced from a flowing spring, which is why these pools are clean and cold.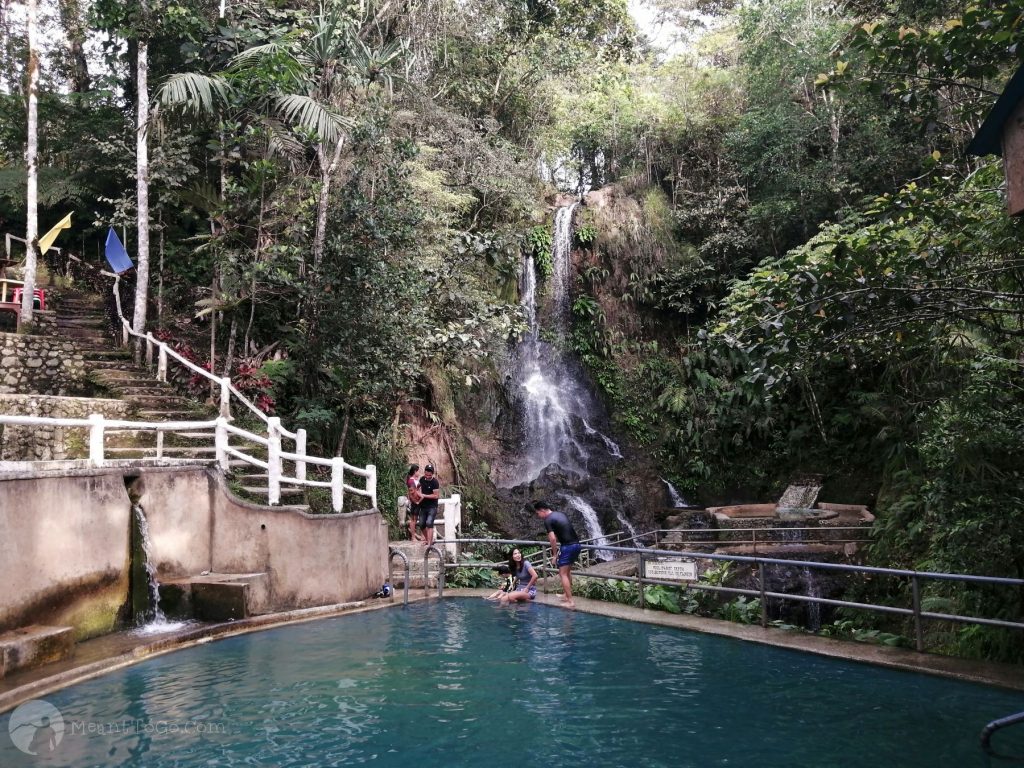 Note: I should mention as well that we experienced mosquito bites at the waterfall area. So, when you visit, make sure you bring mosquito repellent.
As for the other amenities, we were able to use free-of-charge tables and chairs under a canopy.
Restrooms and shower rooms are also available.
Back from the waterfall, we again took their free shuttle ride to the main entrance.
As mentioned, we didn't have enough time to roam around, but it has been said that this mountain resort also has selections of accommodations for those who are staying overnight.
Also, they have a restaurant (Seagull Steak House and Coffee Shop) as well as a pasalubong store.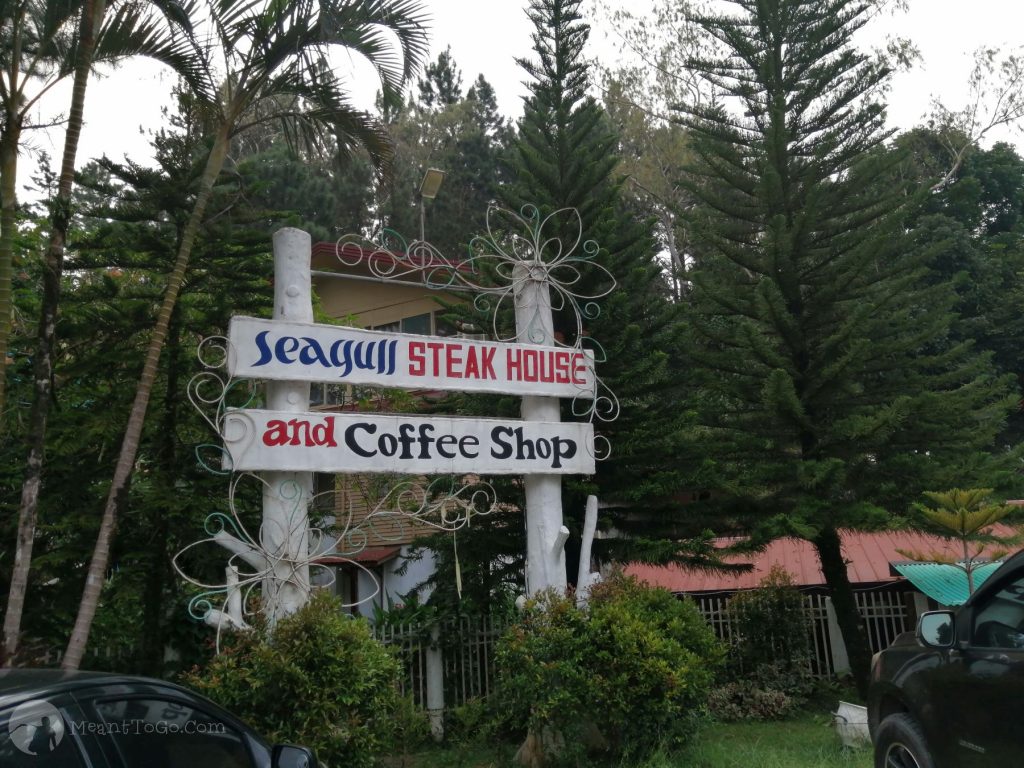 It is also worth noting that there are other dining destinations in the area (outside the resort) that you can also try.
How To Get There
If you are taking a bus, go to the Davao City Overland Transport Terminal (Ecoland) and hop on a bus bound for Cagayan de Oro via Buda. Just tell the conductor to drop you off at Seagull Mountain Resort. The place is just along the highway, so there should be no problem with that.
Day Tour Budget Estimate (per person)
Transportation = 250 x 2 = 500
Food = 200 (or you can bring your own food)
Entrance Fee = 200
Total: Php 900
Contact Information
Reservation Office: (+6382) 298-5990
Resort Office: (+6382) 286-4124 / 286-9397
Email Address: davaoseagullresortsinc@gmail.com
Facebook: https://www.facebook.com/davaoseagull.resorts