Ilocos, the Northwestern region of the Philippines, is one of the most popular tourist destinations in the country to date. And I can see several reasons why it has achieved this feat. For one, it has plenty of beautiful attractions to offer; for another, it is quite accessible from the capital Manila, where the majority of tourists are surging from; and three, there are wide selections of tour packages available that visiting to the province becomes a lot easier and affordable. In fact, for as low as Php 2299 each, a group of 12 can get a package just easily for a 3D2N tour, which includes hotel accommodation, breakfast, and van transfer from Manila and back.
There are a number of reasons why my tour to this part of the country was extra special – it was the first destination I have visited in the entire Luzon (with the exception of Manila); the tour also coincided with my 12th anniversary in my work; and, it was my last "major gala" for 2019. Therefore, it should not disappoint me. And it never did!
The day before our Ilocos tour, a new typhoon was just hovering over Luzon and the gusty winds were even felt in the capital Manila. So I was a bit worried that the tour agency might just suddenly send a message to postpone the tour. Thankfully, it never did.
The Journey From Manila
With intermittent rain showers, we started our tour at 9 pm. Our meeting place was at the SM Mall of Asia – car park. The driver/tour guide was telling us to get ready for an 8 to 9-hour grueling ride to the north. It turned out he was right. First, we had to go through the heavy traffic along Roxas Boulevard and other major thoroughfares in Metro Manila towards the NLEX – expressway to the north. Then, soon after that, we pulled away from the tollways heading north, passing several provinces, including Bulacan, Pampanga, Tarlac, the junction going to Baguio, Pangasinan, and La Union. We arrived in Ilocos Sur at around 7 am the following day.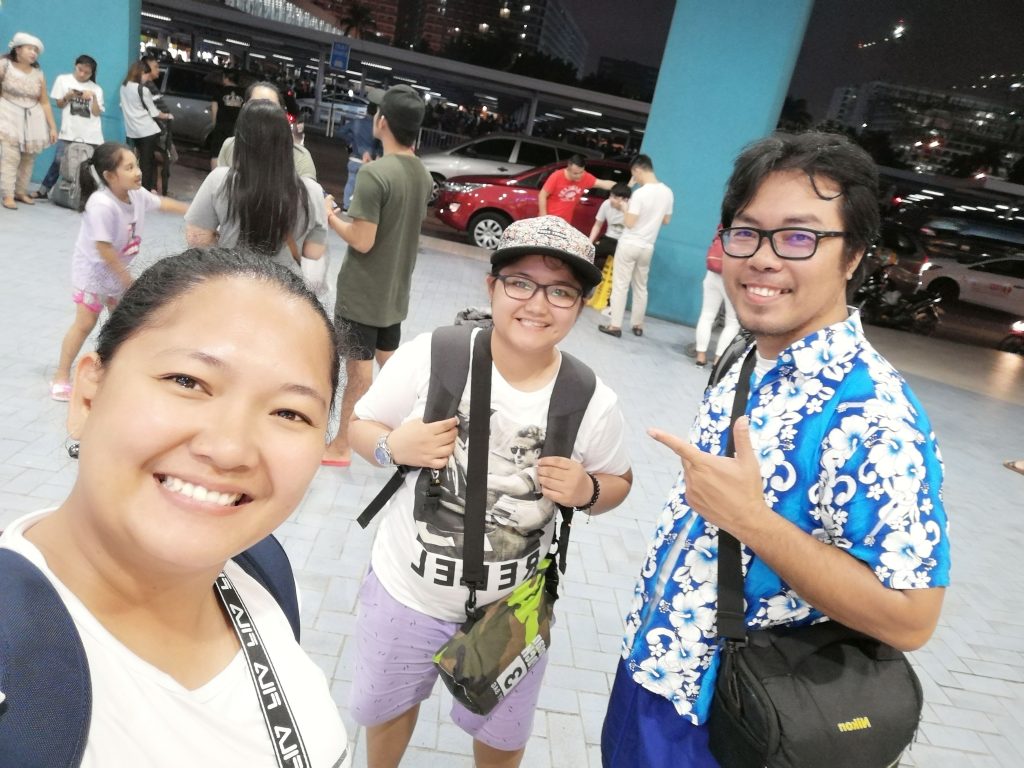 DAY 1: Vigan, Bantay, Paoay, Laoag
Vigan, Ilocos Sur
Our first stop was Vigan – a city in Ilocos Sur. This place impressed me a lot. Aside from friendly locals, highly noticeable were the preserved Spanish-era infrastructures. From government offices to churches to commercial buildings – what I saw were architectural designs reminiscent of the Spanish colonial era.
Apart from preserved architectural designs, it's also impressive, to say the least, that the old way of transportation called calesa still exists, plying the cobblestones-streets of Vigan.
Here are the highlights of our Vigan Tour
Calesa Ride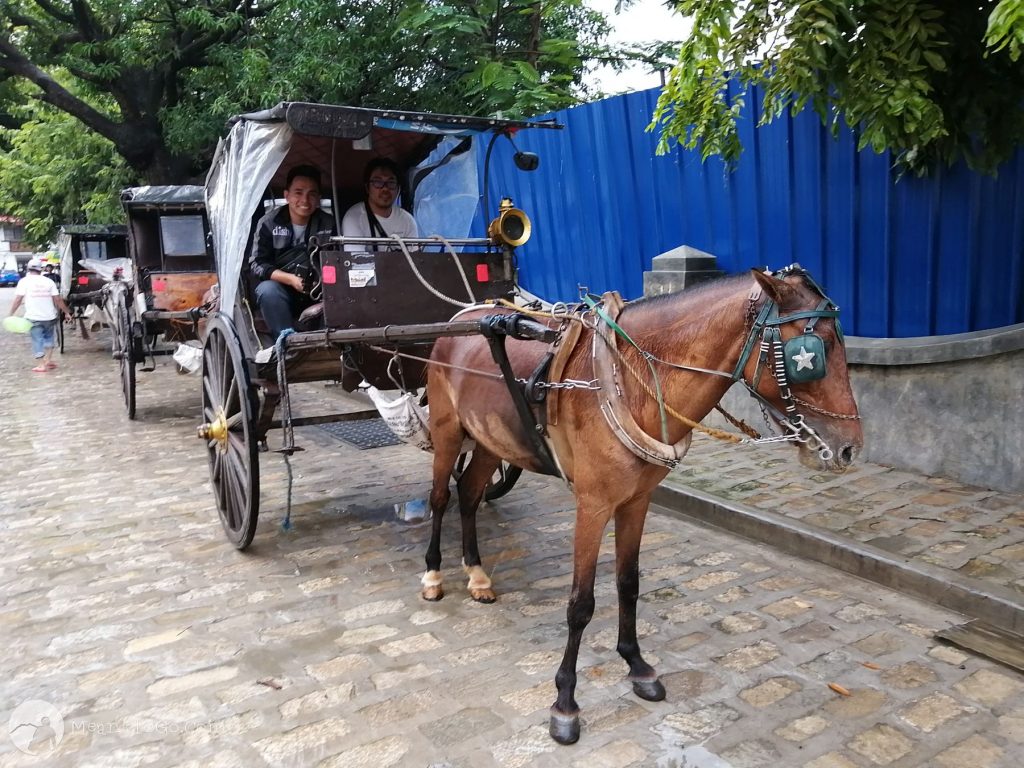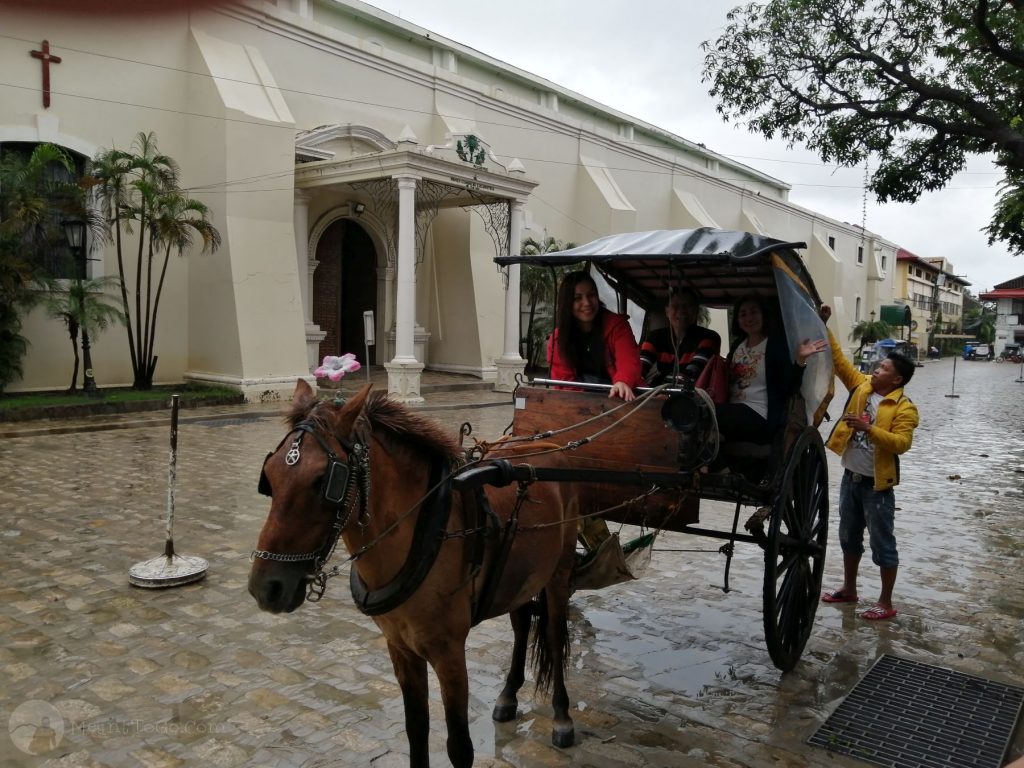 It was my first time to have experienced taking a calesa ride. I was hesitant, at first, because the idea of using animals for transportation wasn't (and still is) a thing that I used to. But after some explaining from the coachman – on how they take care of the horses – I decided to give it a go. We toured the main streets of Vigan for 2 hours, visiting landmarks for only Php 150.
Centuries-old Churches Visit
The Saint Paul Metropolitan Cathedral or commonly known as the Vigan Cathedral was first built in 1574 and then was rebuilt in the 1790s, after it was destroyed by an earthquake. The church stands tall facing Plaza Salcedo, with the Ilocos Sur Provincial Capitol nearby.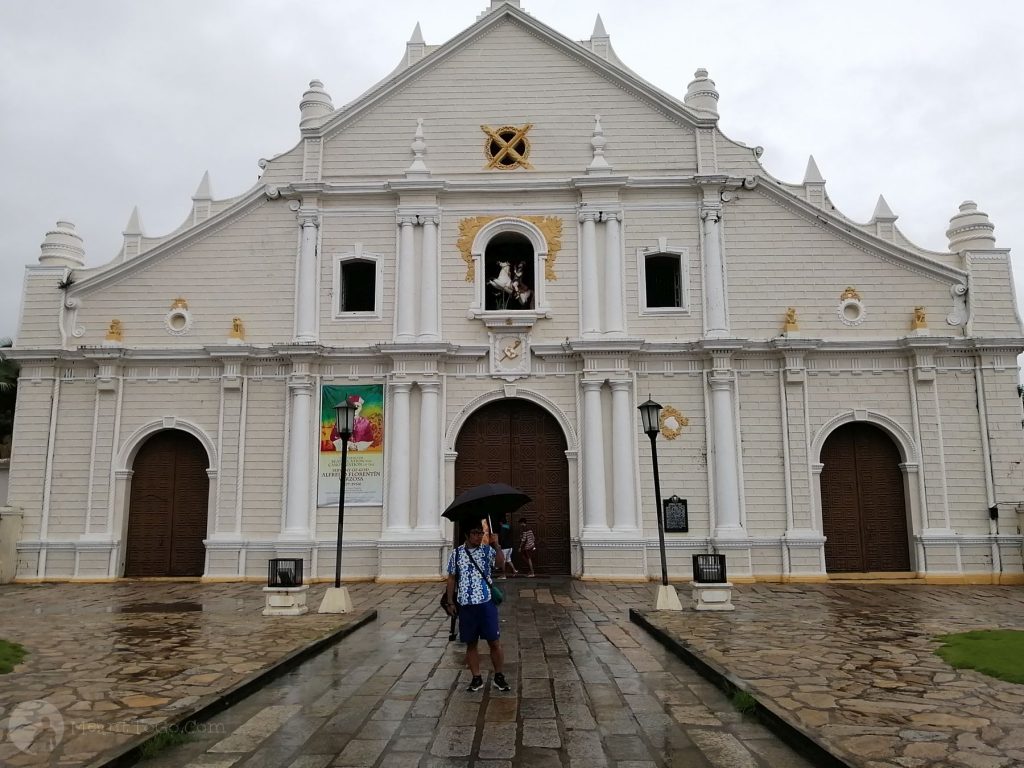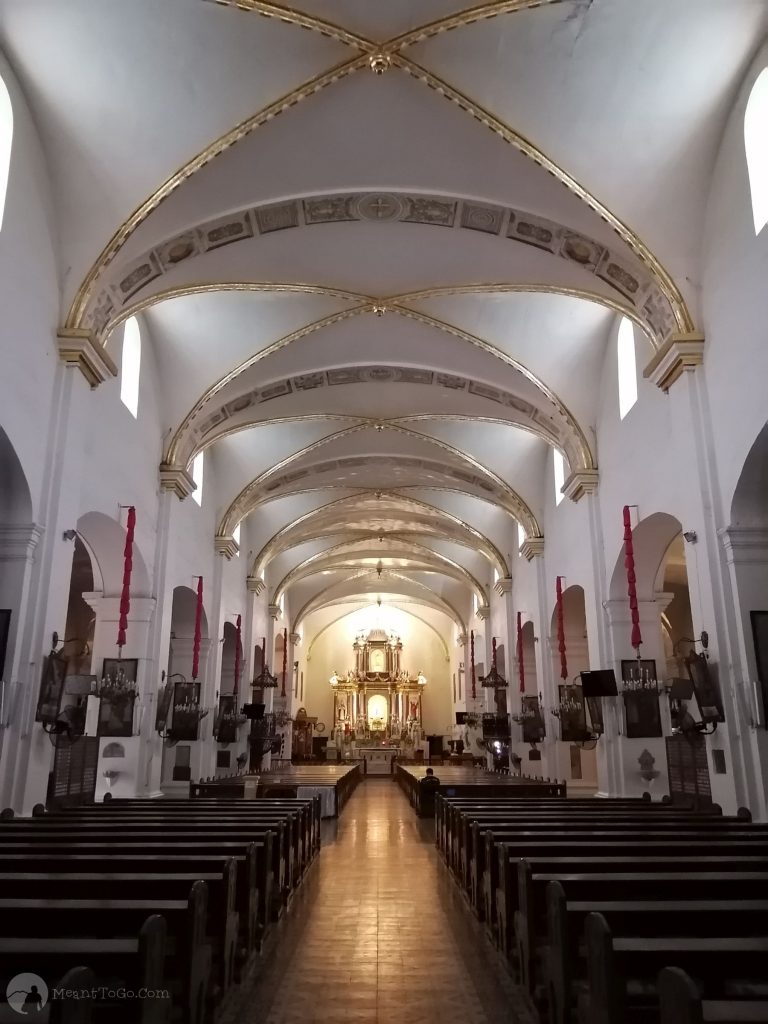 Saint Agustin Parish Church, commonly known as Bantay Church, is another religious landmark with impressive architecture. Its European-style design creates an imposing contrast from the rest of the structures in the area. Apart from the church itself, its bell tower is also attracting tourists who want to appreciate past engineering works.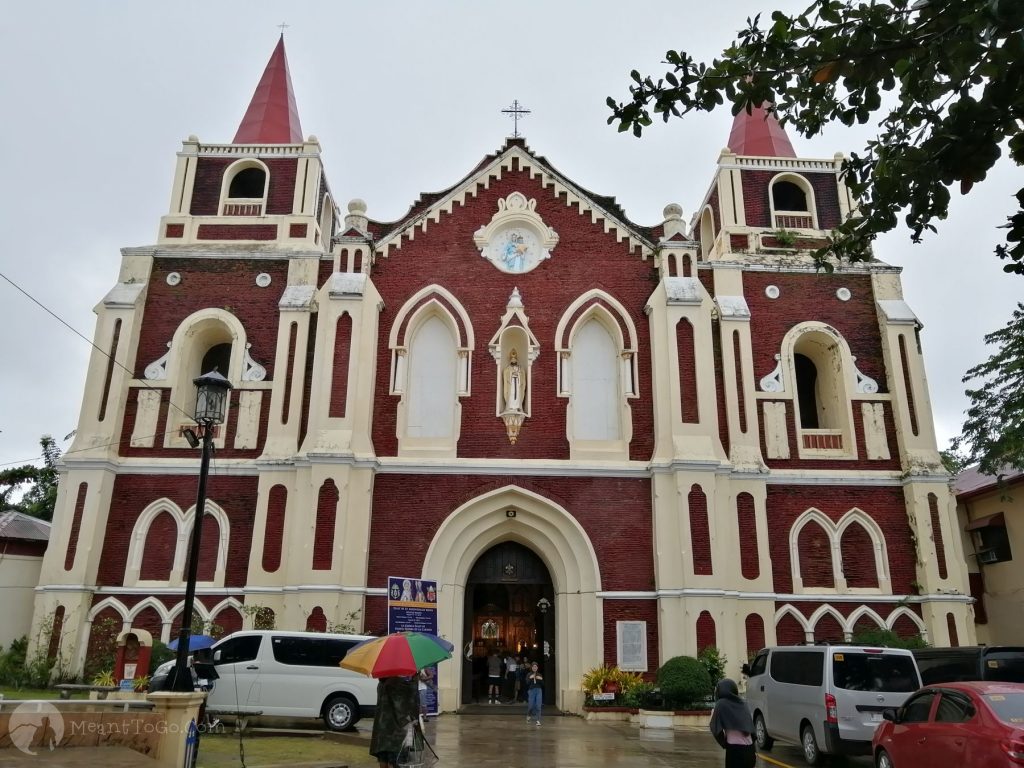 Note: The Saint Agustin Church is located in Bantay, a Municipality next to Vigan City. Its proximity to Vigan makes it easy for anyone to go to this Centuries-old church.
Padre Burgos Residence
After visiting the churches, we proceeded to the residence of the late Padre Burgos, one of the "Tatlong Paring Martir, " Taking a glimpse of his way of life through the things he left behind.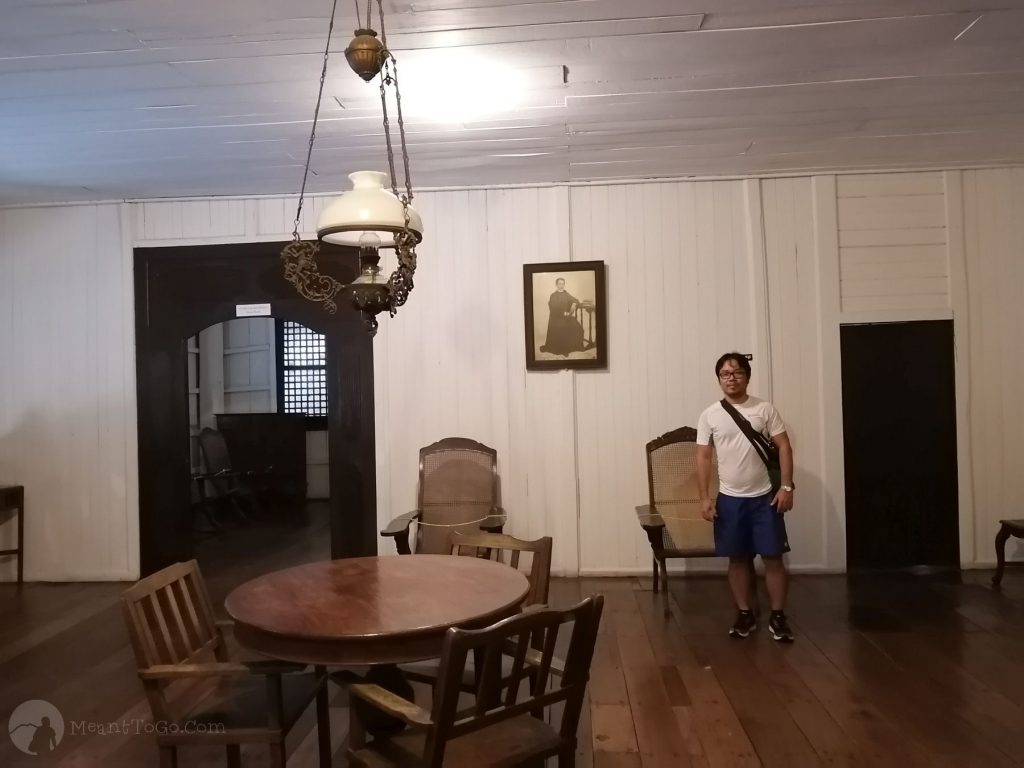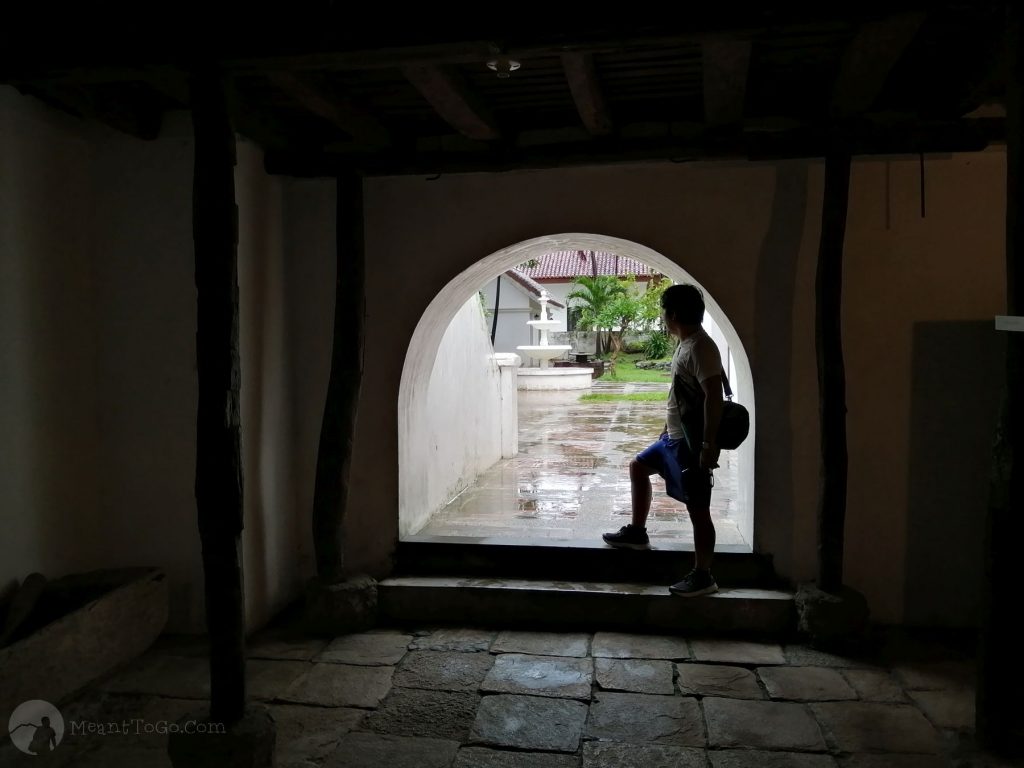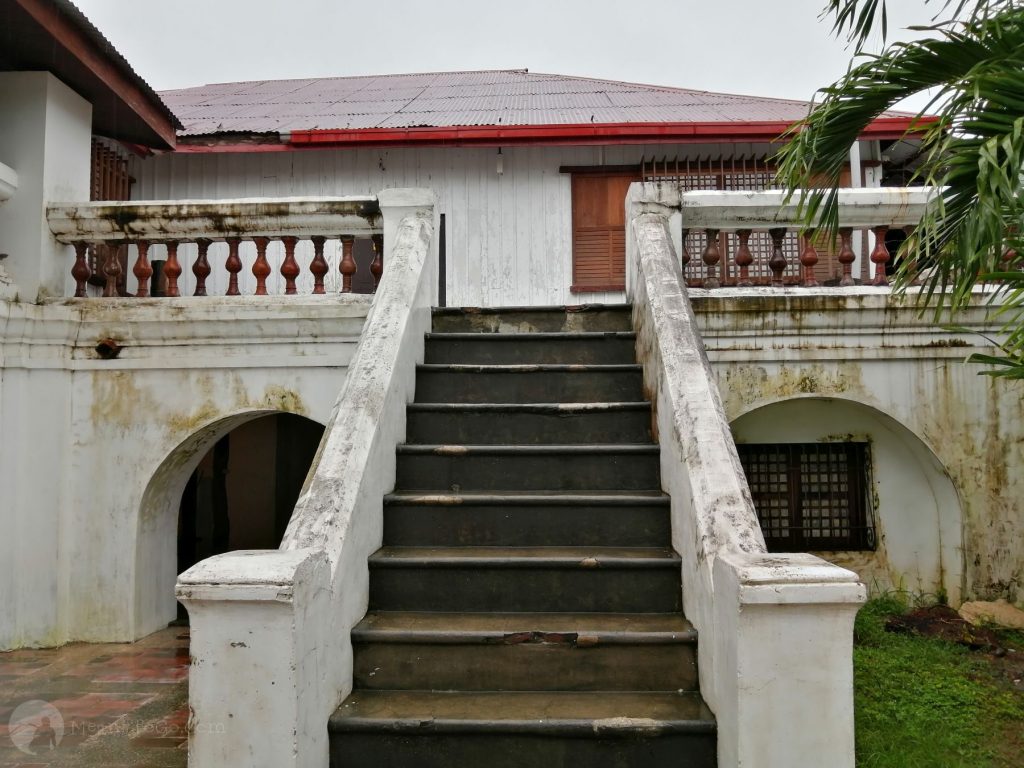 Elpidio Quirino Residence (Syquia Mansion)
I never knew that the late President Quirino was from Vigan until this tour. We were lucky to have toured inside and around his house. Shown to us were his home office, the conference hall, and even his bedroom, along with his personal belongings. Truly, it was a visit full of historical learnings.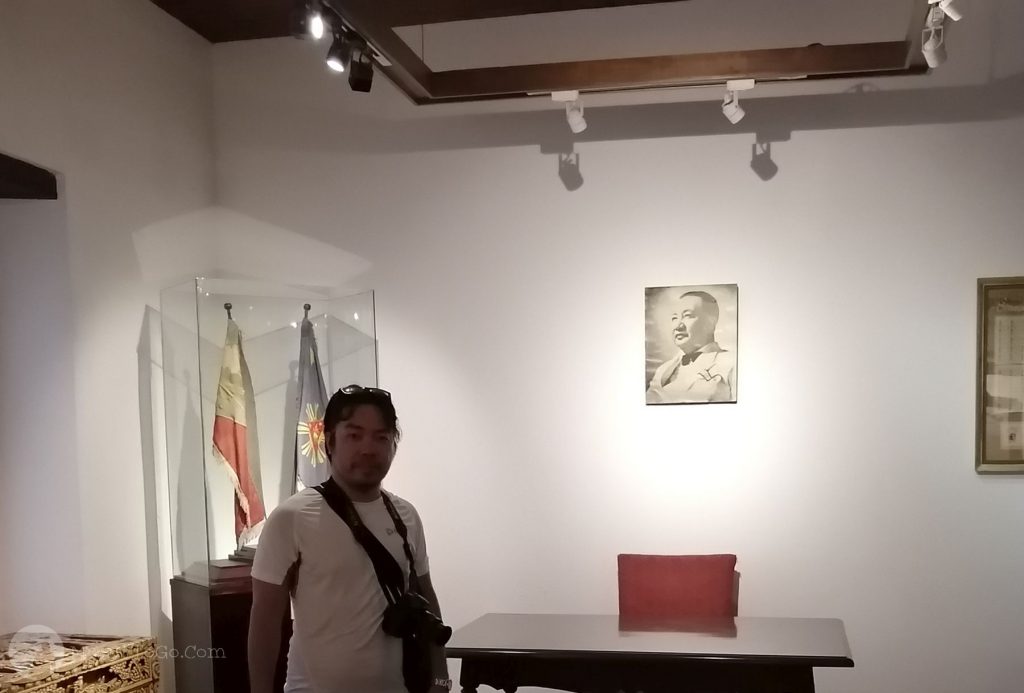 Calle Crisologo Stroll
The last stop and the highlight of our tour in Vigan was the Calle Crisologo. Perhaps, it was one of the most popular tourist spots in the area that our kutsero saved it for last. It was a one-of-a-kind experience walking its streets made of cobblestones. It was, indeed, a stroll that took me back in time. I immersed myself with the exquisite beauty around me – from houses in old Spanish architecture to items sold in the area – that it made me lingered a little more despite the rain.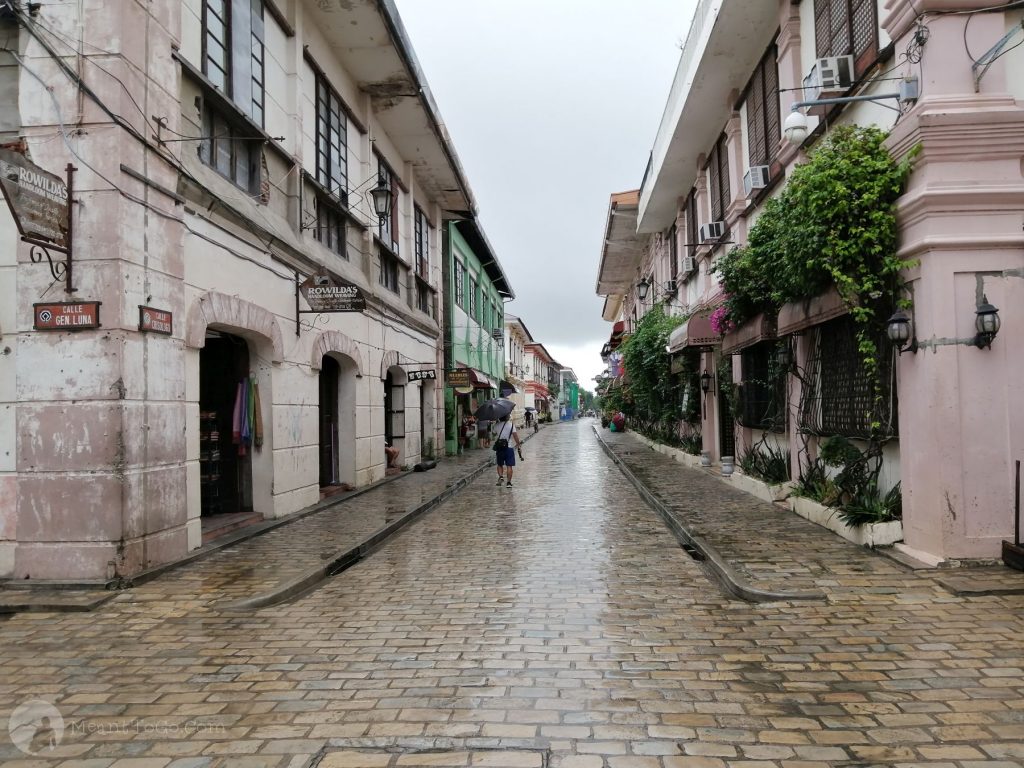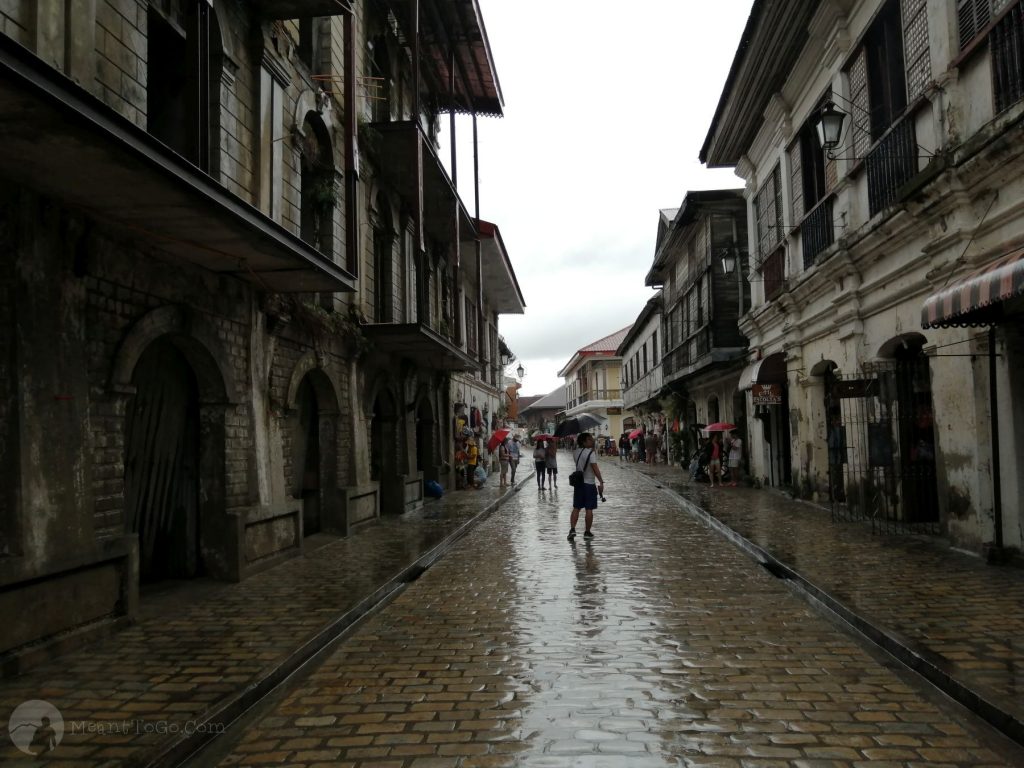 Paoay, Ilocos Norte
Paoay Sand Dunes
About 30 minutes ride from Vigan, we reached another popular tourist destination in Ilocos Sur – the Municipality of Paoay. The place is widely known for its sand dunes, where tourists can try 4×4 truck adventures as well as sandboarding. It's a favorite destination of those who are into adrenaline-rush. One should not miss Paoay Sand Dunes when touring Ilocos.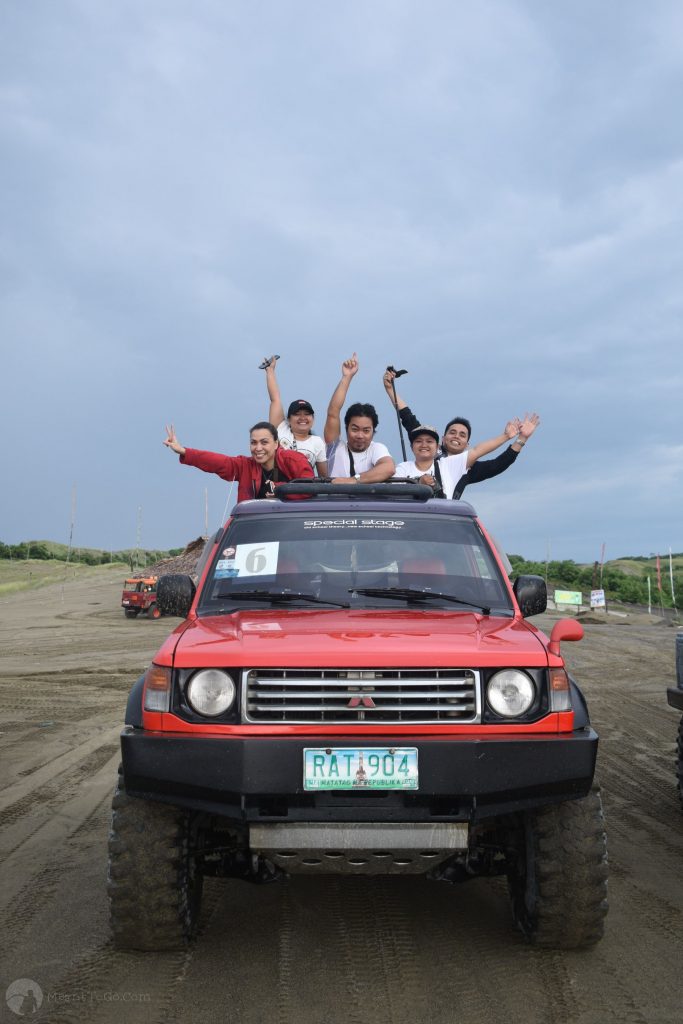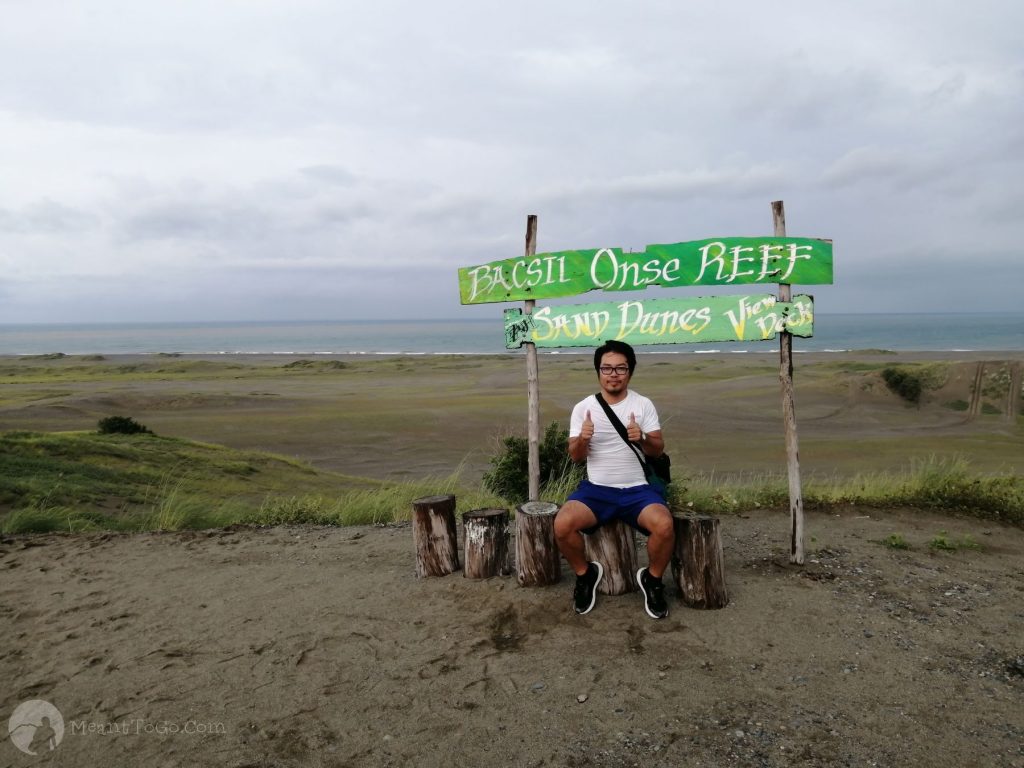 WATCH | Here's a glimpse of our 4×4 extreme ride experience.
San Agustin Church of Paoay
Of course, we did not miss taking a glimpse of San Agustin Church of Paoay or more commonly called as Paoay Church. After our extreme 4×4 adventure at the Paoay Sand Dunes, we stayed a little bit more to see firsthand this famous and the oldest Baroquian church of Paoay. This work of brilliant engineering still survives the test of time. Though it has undergone some renovations, the main structure, as well as the bell tower, have been preserved impressively.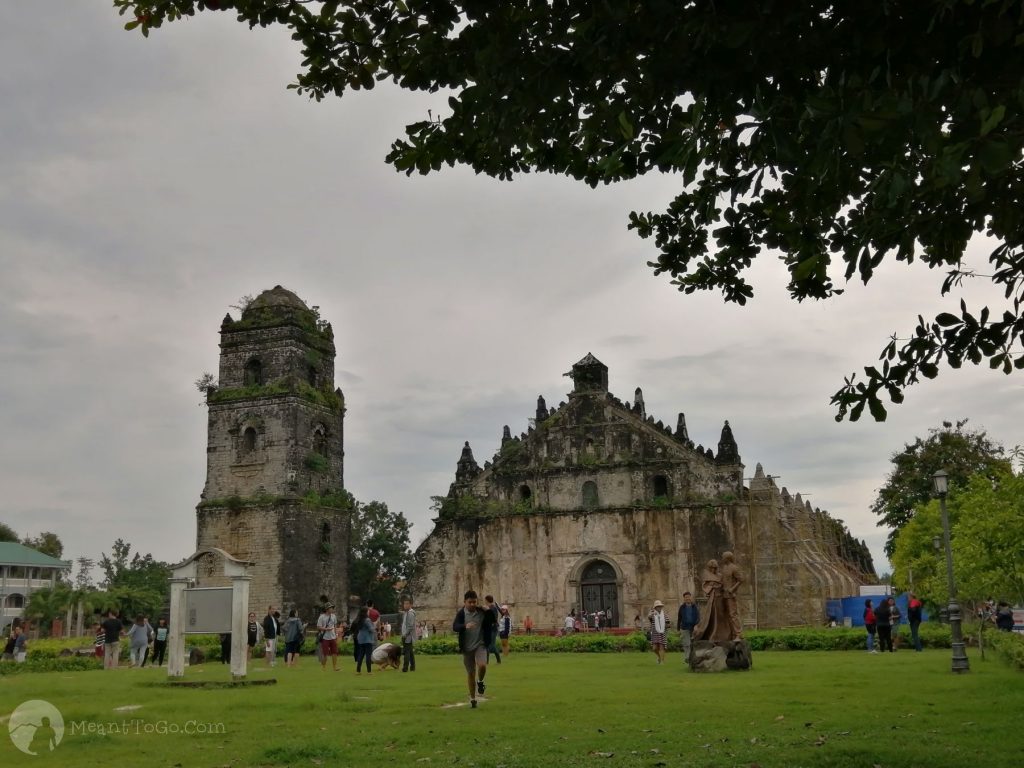 Laoag, Ilocos Norte
Former Pres. Marcos' Residence (Malacanan of the North)
The remaining time of our day 1 was spent at the late President Marcos' residence aka Malacanan of the North. Unfortunately, we were not able to get inside as we arrived there at 3 PM (it closes pretty early on weekends). So, we just enjoyed what's outside, including the following:
We also took a glance at this beautiful church nearby.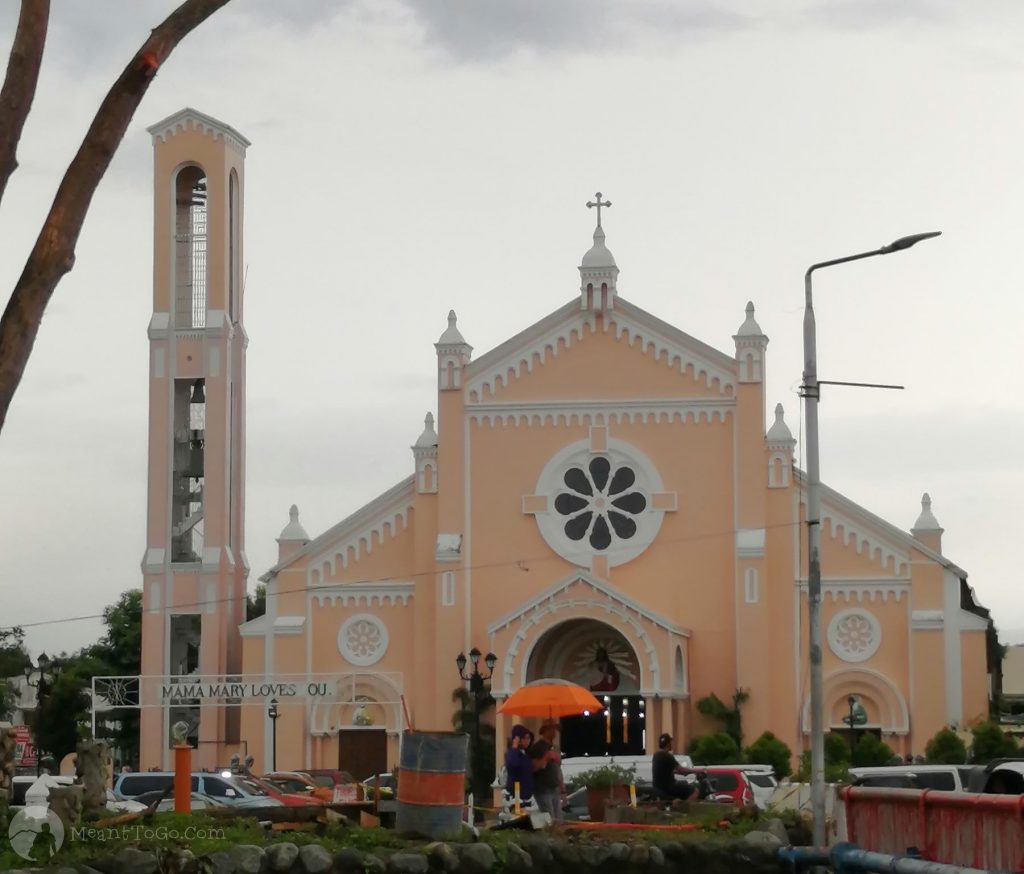 Day 2: Sarrat, Bangui, Burgos, Pagudpud,
Ilocos Norte
Santa Monica Parish Church
We began our 2nd day by visiting the Santa Monica Parish Church in Sarrat. This is another centuries-old religious structure built in baroquian architecture, still standing elegantly despite the passage of time. A lot of important occasions were held at this church, including the wedding ceremony of Irene Marcos, one of the daughters of the late president.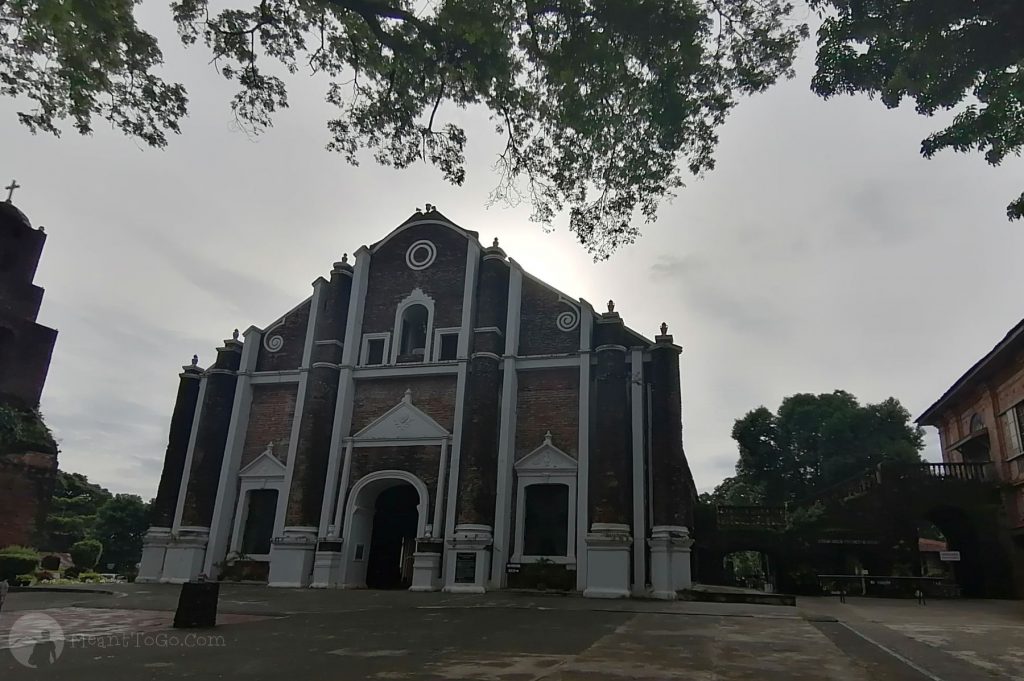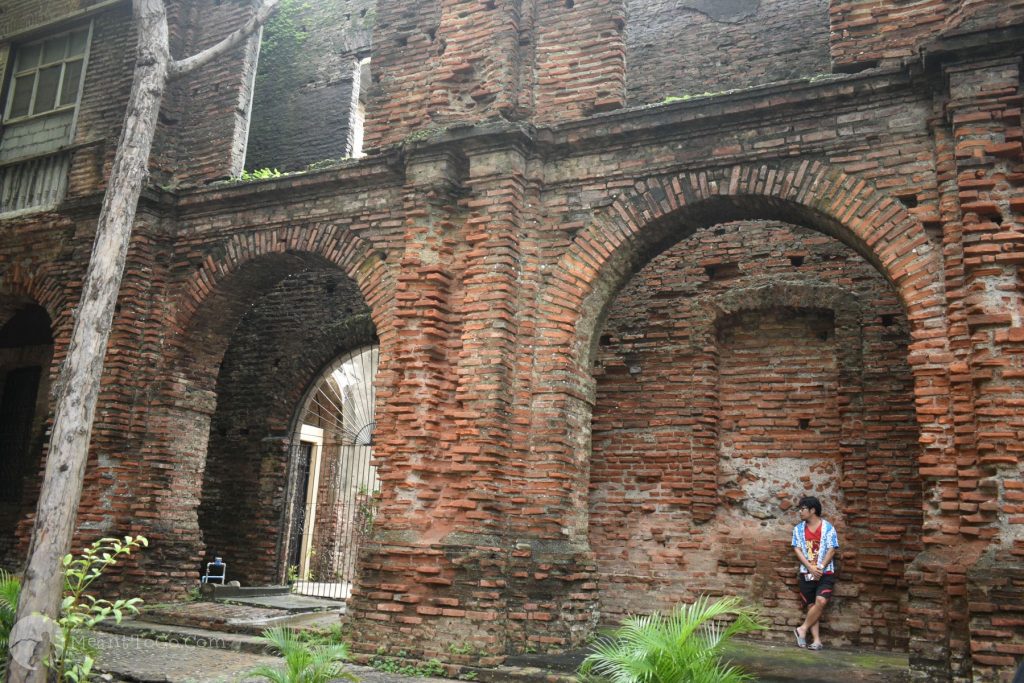 Bangui Windmills
The rest of our morning on the second day was spent visiting the famous Bangui Windmills aka Bangui Wind Farm. It was one of the highlights of our Ilocos Norte travel. Having these giant windmills towering before my eyes was simply breathtaking. Looking up them closely was a gift that kept on giving. They were everywhere – over the hills and along the shore facing the West Philippine Sea. It was amazing to realize how this province was able to establish this green energy source. Indeed, yet another engineering marvel that should not be overlooked when visiting Ilocos.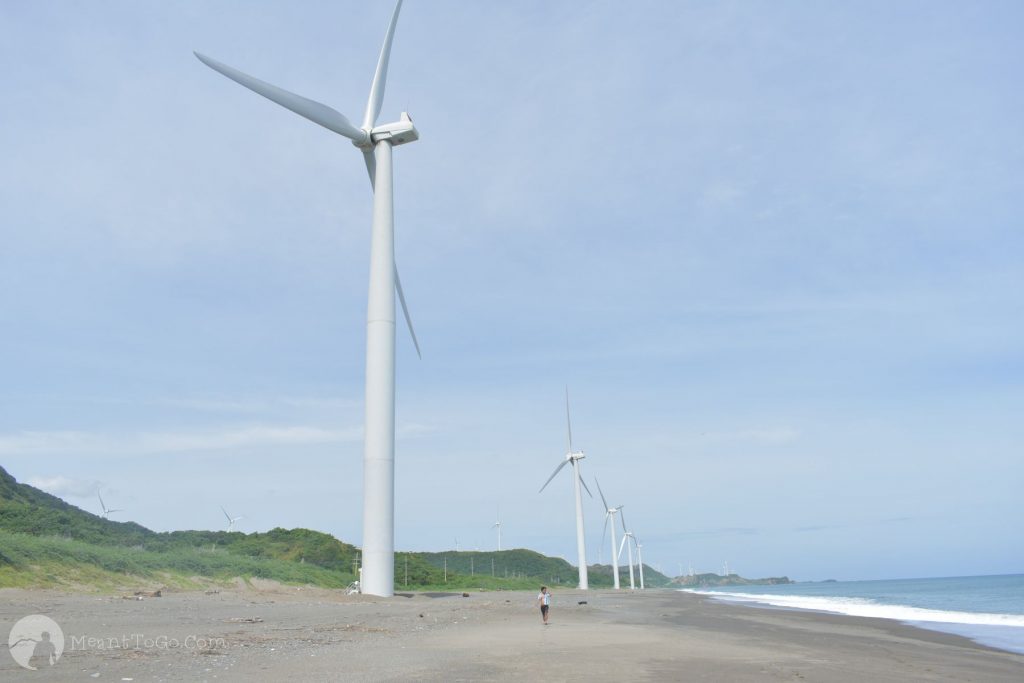 Patapat Viaduct
In the afternoon of the second day of our tour, we went all the way to the tip of Luzon to see the Patapat Viaduct in Pagudpud. It's a 1.3 km-long bridge built by the seawater (30 meters above sea level), snaking the winding terrain of the highlands nearby.
The Patapat Viaduct has a very important logistic role as it connects Ilocos to the neighboring Aparri and the rest of the places in Cagayan Valley, an administrative division composed of several provinces in the Northeastern Luzon.
The structure, the waves wallopping the bases of the bridge, the line of mountainous terrain nearby, and the alluring skies create a perfect landscape that makes Patapat Viaduct a magnet to thousands of tourist visiting North.
The Grotto at Paraiso ni Anton
I did not bother to ask who Anton was (or is) but the name of this spot was pretty intriguing to me (Paraiso ni Anton is Anton's Paradise in English)! The place is just a few distance from the tip of the bridge, attracting tourists particularly the religious ones. People go there to offer some prayer, taking several steps to the grotto that is believed to be miraculous, but as well to enjoy the beauty of nature, which includes a small waterfall nearby cascading freshwaters.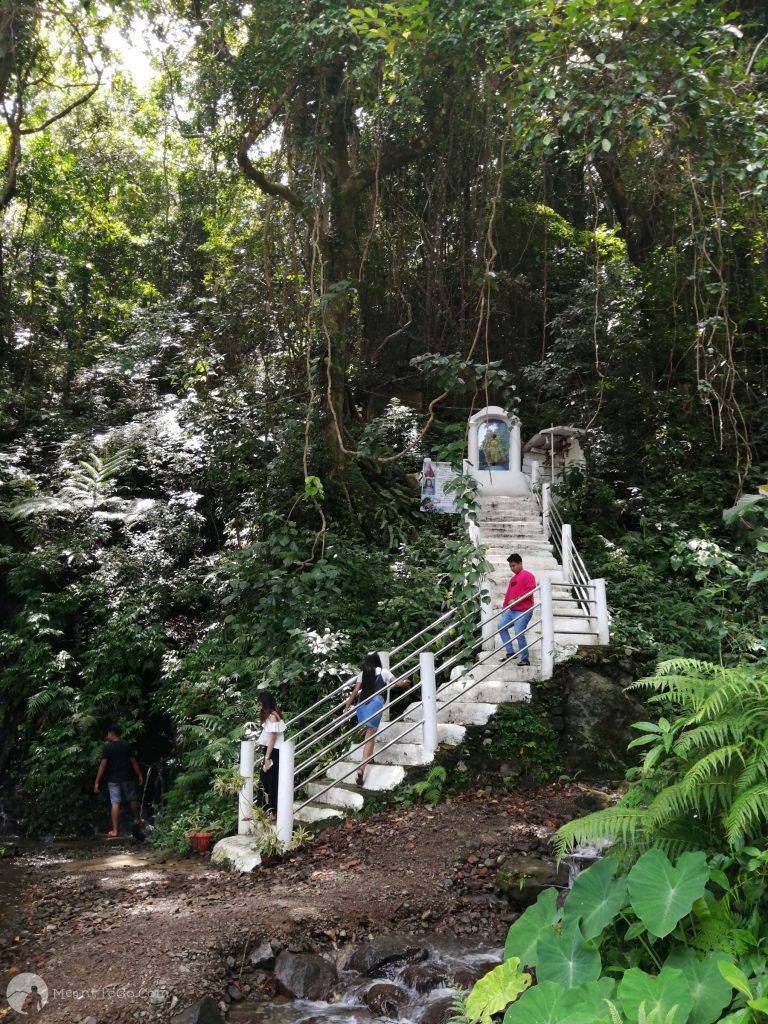 Hannah's Beach (Boracay of the North)
The next stop we had was a place known to be the Boracay of the North. And I can see the reason why Hannah's Beach is being called as such. It has a long strip of white-sand beach comparable to Boracay, pristine blue water, and a beautiful landscape. The spot is also called as the Blue Lagoon, but my judgment tells that it's more of a cove than a lagoon. Anyway, regardless of what it is called, the fact remains that the beauty of this place is truly worthy of a visit. And oh, I should mention as well that it also features a kind of a theme park that kids (and adults) can surely enjoy.
But I should not forget to mention as well the thing that I guess subject for improvement inside the resort – the beachfront, which was so bare and hot during our visit. This area along the shore, where open huts or cabanas could be found was all concrete, making the place very hot from the scorching sun when it's high above. The area would have been a lot better and relaxing if they left some space where they could have grown Talisay trees that could serve as canopies for people staying in the area.

Kapurpurawan Rock Formations
Our remaining hours in the afternoon was spent enjoying the beauty of Kapurpurawan Rock Formations in Burgos. We were supposed to visit the Light House before that, but unfortunately, for some reason, the facility was already closed at that time of our visit, so we proceeded to the above-mentioned rock formations instead.
I was surprised. I never expected that Kapurpurawan Rock Formations to be that beautiful. I thought its beauty complemented perfectly with the golden sunset as well as the wind mills towering over the hills. It was worth trekking a kilometer distance to reach the area.
Day 3: Badoc and back to Vigan
The last day of our Ilocos tour was spent in Badoc, Ilocos Norte and then back to Ilocos Sur. We visited the remaining spots in our itinerary (the ones we missed on the first day because of time constraint) and then spent the rest of the time in the morning buying pasalubong before we finally traveled back to Manila after lunch.
Antonio Luna and Juan Luna Museum
The first stop on the third day was Antonio Luna's and Juan Luna's residence-turned-museum in Badoc, Ilocos Norte. Though the place was closed during our visit, because it was a holiday, still, we were able to have a glimpse of the lives and works of these national heroes. The remnants of their way of life are still there, including their artworks. Truly, visiting this place was humbling and one-of-a-kind experience for me.
Basilica Minore of Saint John the Baptist (Badoc, Ilocos Norte)
After visiting the Lunas' museum, we proceeded to another religious landmark just nearby – the Basilica Minore of Saint John the Baptist, formerly known as Saint John the Baptist Parish. Just like the previous ones, I was treated with impressive architecture, though its white facade was creating a sharp contrast with the rest of its brick-lacquered structure. But more than its architectural feature, this 200-year old landmark has been part of the locals' rich history and culture. Juan Luna was baptized at this church in 1857.
Baluarte (Vigan City, Ilocos Sur)
Back in Ilocos Sur, we visited Baluarte, which is owned by Chavit Singson. The place also brought a lot of fun to me as I got to see firsthand animals that I had only read in textbooks. Lots of wildlife creatures being domesticated can be seen inside the compound, including tiger, lion, deer, sheep, snakes – you name it!
I was able to take a glimpse at Chavit Singson's "golden" house as well. It was a multiple-story abode with architecture, unlike any other residential structure.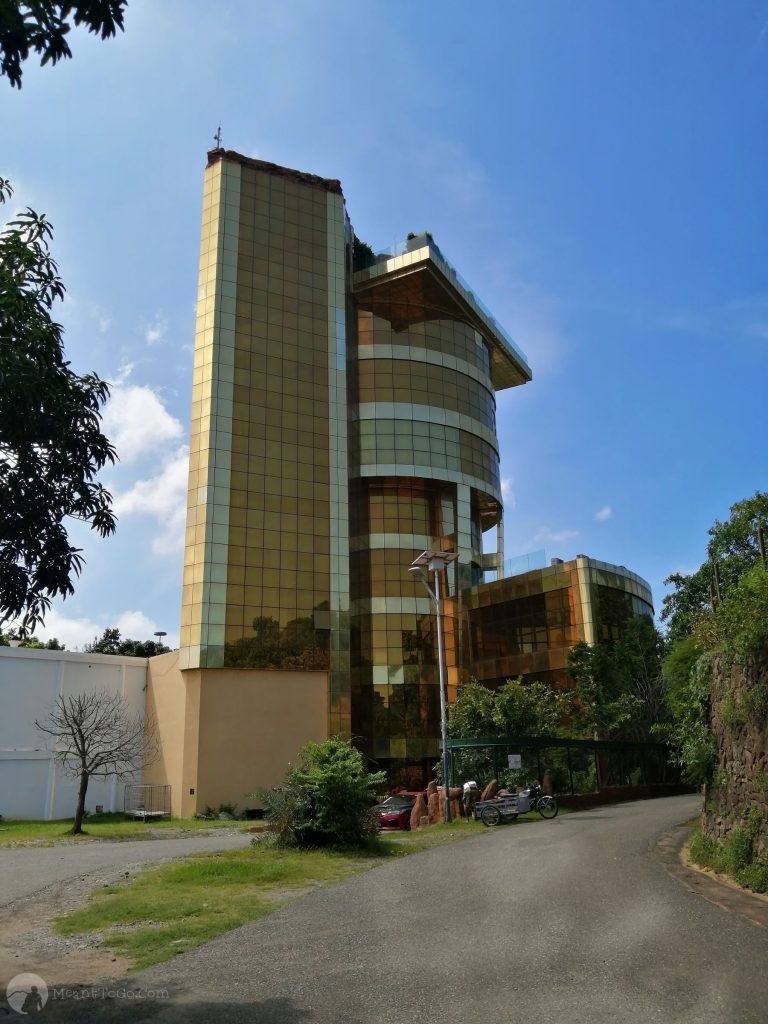 Four Star (Pasalubong Center)
Of course, our tour would not be complete without buying keepsake items for our loved ones back home. So, we stopped by a couple of pasalubong centers.
A pasalubong center called Four Star's Tinubong and Native Delicacies was the place we stopped by to buy some delicious treats. It's a one-stop-shop where you can by various delicacies, including Ilocos' most popular ones – Tinubong, Bagnet, Longanisa, and Empanada.
Back to Manila
After eating lunch, we got ready for another yet grueling long-hour land travel back. On our way to Manila, we made a stop at a grape farm in La Union. Our driver/tour guide was telling us that it was not included in our original itinerary and that he was doing it as his treat. So I was excited even if I was a bit energy-drained. After all, it would be my first time to experience grape picking.
Reaching the place, my level of excitement immediately dropped to the low. What I saw was not a grapes farm; it was just a small lot (about 500 square meters) planted with grapes. Adding to my disappointment was the fact that there were no fruits, except for some remnants – little round greens dangling randomly in vines.
At the corner of that block, there was a makeshift store displaying pasalubong items for sale, including bottles of wine, grapes, etc. But the grapes, I suspected, were of a different variety because they bore no resemblance in color with what I saw at the "farm". And the wine labeled "Thailand" so that said a lot.
Visiting this "farm" for "grape picking" was the only activity I got a bit disappointed with during our entire tour – even though they were offering free tasting to us (I did not try it; the rest of the group did).
Overall, our trip to Ilocos was a fulfilling adventure. It brought lots of fun, happy memories memorable. And that despite having to experience inclement weather brought about by the onslaught of Typhoon Ineng. Well, I think touring with a cool and fun-loving group (even though we just met during the tour) was part of the reason, but most of all, because Ilocos delivered to me the beauty of the region and the hospitality of its people.
Ilocos Tour Sample Budget
(Per person; for a group of 12)
Food for 3 days = 150 x 3 x 3 = 1350
Paoay Sand Dunes = 500
Hannah's Beach Resort = 160
Tour Package = 2299
Pasalubong = 500
Additional extra cash (just in case) = 1000
Total budget = Php 5809 each
Note: Other destinations not mentioned in the sample budget are free of charge.
Travel tips that you might find useful
While it is possible to DIY your Ilocos tour, it would be financially impractical if you do it that way. It would also be time-consuming. The best way to do it is to get a tour package; that is if you want to follow the above itinerary. It is way more easy, convenient than to DIY.
Pack light to eliminate extra weight. Believe me, it would be a hassle experience carrying heavy items most especially that many Ilocos tour packages are designed in a way that takes you on a tour directly when you arrive there. (During our travel, we immediately toured around soon after we arrived in Ilocos before we checked in at our accommodation in the evening the same day.)
Ilocos tour packages usually include lots of physical activities – transfer, walking, etc. – so bringing a tumbler of water will keep yourself hydrated.
Be always nice and considerate to the rest of your group, most especially if you are in a joiner tour. That will help a lot in keeping your tour a lot of fun and memorable. (during our tour, I was lucky to be with people who were so nice and cool)
Don't forget to bring your camera to capture beautiful places and moments.
And, I know this is a cliché, but let me say: leave only footprints; take only good memories (and, if I may just add, some delicious pasalubong too. 😁)