Batanes. From its rolling hills blanketed with green fields to its seas that change in colors of different shades of blue; from its exhilarating winding coastal highways to its astonishing cliffs and rock formations; from its top-of-the-world view decks down to its alluring valleys; from its well-kept old structures to its well-preserved culture – they are all as if made from a beautiful dream. Yes, Batanes is a beautiful dreamland. And the word 'breathtaking' isn't enough to describe it.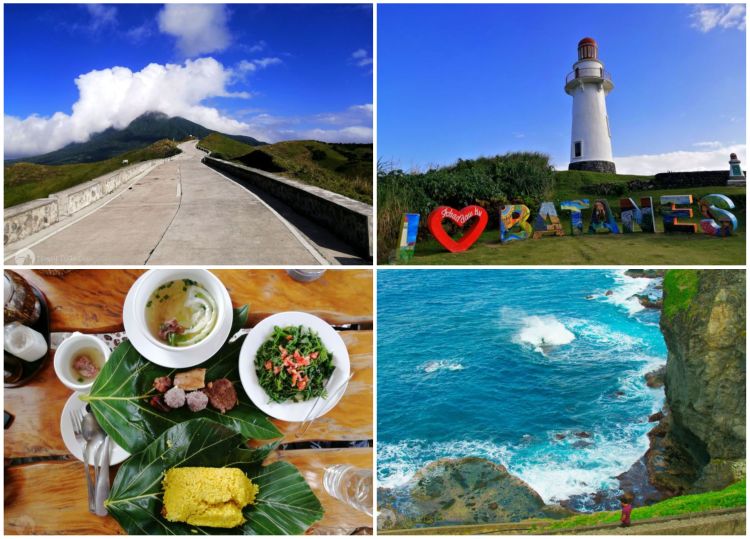 BATANES IN A NUTSHELL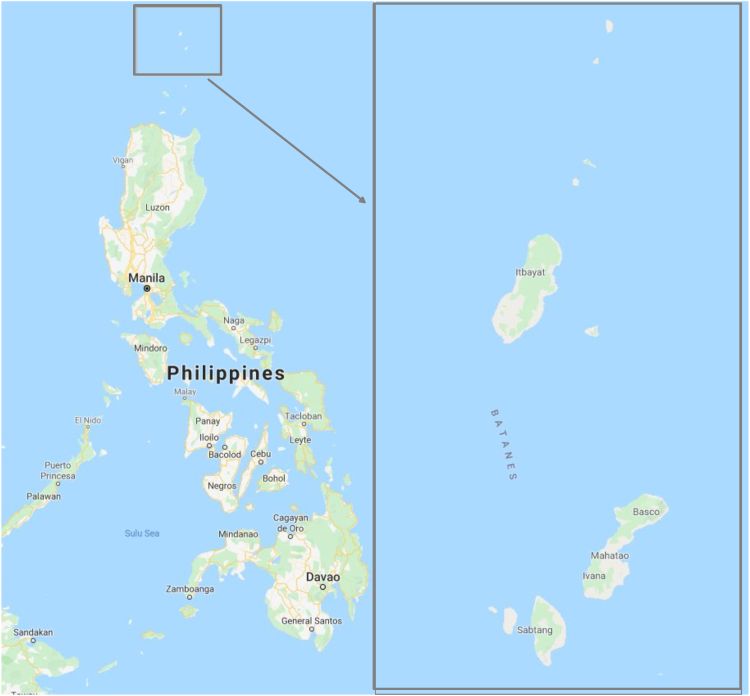 Batanes is located in the northernmost part of the Philippines, which is why it is widely known as the last frontier of the North. It is an archipelago composed of 11 islands, but only 3 of them are inhabited, namely: Itbayat, Sabtang, and Batan – where the provincial capital town Basco is located.
Batanes is also the smallest province of the Philippines. No reason to wonder why, as of 2015 census, it only has a total population of about 17,000 people, and the biggest number of these people is found in Basco, which is the center of commerce in the Province.
The indigenous people of Batanes are called Ivatans and they speak a local dialect of the same name.
You will find that the Ivatans are very hospitable. You can expect that random people you come across the street will greet you with a courtesy nod and a pretty shy but welcoming smile.
The geographic location of Batanes is a typhoon path, which is why it catches multiple weather disturbances in a single year.
It is worth noting as well that Batanes lies in a location where the water currents from the Pacific and the West Philippine Sea converge. Coupled with naturally gusty winds, this, they say, contributes mainly to the reason why the seas surrounding the islands of Batanes propagate big waves that you can consider as beyond the usual.
However, despite the above-mentioned geographic features, Batanes continues to flourish as a prime tourism hub of the Philippines. These have made Batanes a uniquely (and beautifully) breathtaking tourist destination.
---
WHEN TO VISIT BATANES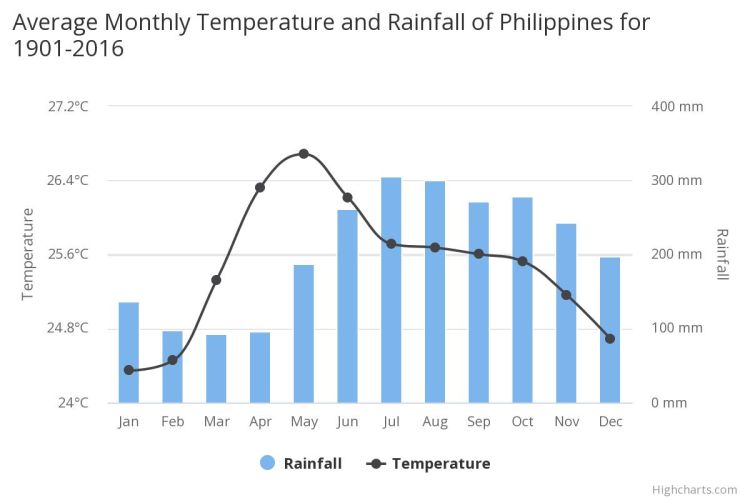 Locals say that January to May is considered the best time to visit Batanes. These are typhoon-free months and the surroundings are more vibrant and in full bloom. During this time, the chances of tour packages as well as flight schedules getting canceled are at their lowest. Keep in mind, however, that even during these months, the weather can be still unpredictable. You can expect random drizzles and a cloudy day. So be on guard on that.
If you come in the summer season – April and May – bring some protection from the sun. Sunblock, long-sleeved shirts can be so useful as you enjoy outdoors.
Another item that is worth noting is that January and March are colder. You will find that even the water in the faucet or shower is somewhat uncomfortably colder than the usual for bathing. With that, you might want to confirm if the accommodation you book has a water heater.
---
HOW TO GET THERE
As of this posting, you can fly to the province via Ninoy Aquino International Airport (Terminal 4), Clark International Airport, Vigan Airport, or via Tuguegarao Airport in Aparri.
Several airlines have regular flight schedules going in and out of Batanes. Some airlines to choose from: Philippine Airlines, Cebu Pacific, and Skyjet.

Tips on how to get discounted tickets:
The prices of plane tickets going to Batanes are pretty high. They can even go higher than the prices of international flights. This is, perhaps, one of the reasons why Batanes isn't that overcrowded as you would expect from a prime vacation destination.
So, here are some tips to get a good deal on flight tickets.
Book at a travel fair – From time to time, these airlines, in cooperation with their associated tour agencies, conduct a travel fair. This usually happens at malls and convention centers.

People are lining up for cheaper tour package deals (Photo credit: Ads Asia)

Watch out for that as they usually give a pre-travel fair announcement. You can get tickets as low as 50% off the regular prices.

Get notified with travel promos – Airlines like Cebu Pacific and Philippine Airlines usually do not include Batanes whenever they give promos for domestic tickets but watch out for such promos all the same. Whenever they offer promos for other destinations, you can notice that their Batanes ticket prices go lower as well, albeit not as big as you would expect.
Book Batanes with your free flight rewards – Occasionally, when your flights with these airlines get delayed, they give out free tickets to compensate for the hassle they cause you. As in my case, for instance, Cebu Pacific gave me a round-trip ticket valid for any domestic destination after my Manila-Davao flight with them got delayed for more than an hour. And because I knew that Batanes tickets were pretty expensive, I decided to book it.


---
GETTING AROUND BATANES
When you book for a tour package, there will be no problem with your transportation. Your driver/tour guide will pick you up and drop you off at your accommodation – no hassle. However, you will need to hire for your transportation when you DIY or when you go out in your free time.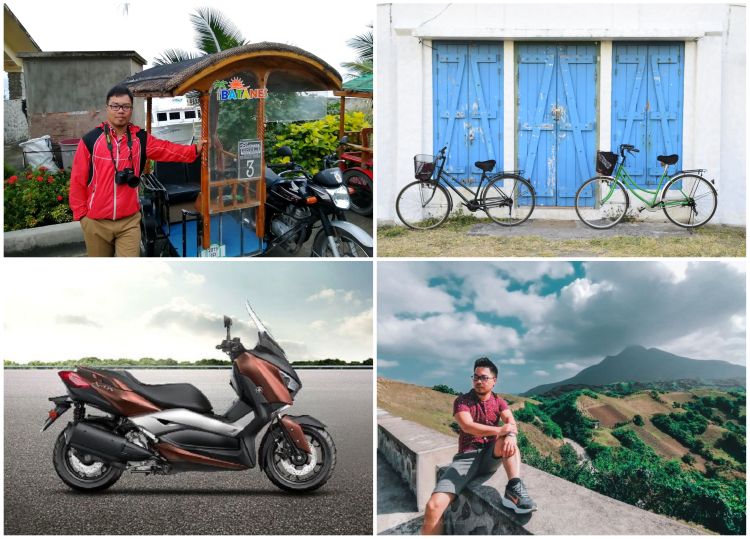 Here are some recommendations when going around Batanes:
Stroll by foot – If you are staying in Basco and want to roam around the town, you may choose to have a "walking tour". You can trek as far as the Vayang Rolling Hills through a cemented road.
Bike rentals – If you know how to bike, this could be the best option for you to get around. The rental is around Php 25 per hour. You can go to attractions around Basco – and even farther than that – faster. Take note, however, that the Batanes terrain is 'hilly' to say the least. So, you might want to consider the mountain bikes over the conventional ones used in flat terrain. Bike rentals can be the best option for those who want to DIY the Batan North tour.
Scooter/Motor Bike rentals – If you know how to drive a motorbike, this can be the best option for you to get around Batanes. You can have much easier access to Batanes attractions without having the help of a tour agency. You will cover Batan North and the top attractions in Batan South as well in a day. It is important to note that you need to be extra careful when driving around most especially that you will be driving most of the time in the circumferential/coastal road overlooking cliffs and valleys. Always bring the brochure (with a map) with you – the one that is given to you at the tourism office – for your guide. Smartphone map apps do not always work in Batanes due to limited Internet connectivity.
Ride on a cogon trike – If you want an even more convenient way to get around, you may opt to hire a cogon tricycle. You can get around without a hassle as you have a driver that can also double as your tour guide. A cogon tricycle ride is priced at Php 200 per hour, though there might be a slight variation from one tricycle to another.
Note: Bike, scooter, and tricycle rentals are available in Batan, Sabtang, and Itbayat (though it might be scarce in Itbayat). Please ask for help from your accommodation when hiring for your transportation. They are more knowledgeable about who to call.
---
PLACES TO VISIT IN BATANES
Batanes attractions are grouped conveniently for four different locations to be more efficient with time – Batan North, Batan South, Sabtang, and Itbayat. Each location can be done in one day – except for Itbayat.
So, here are the top attractions to visit in Batanes.
NORTH BATAN ATTRACTIONS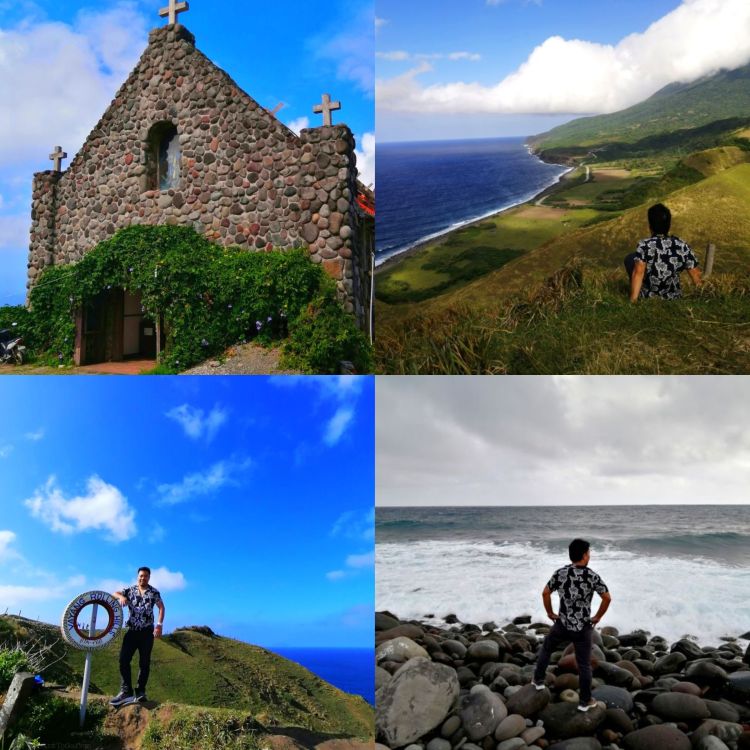 Vayang Rolling Hills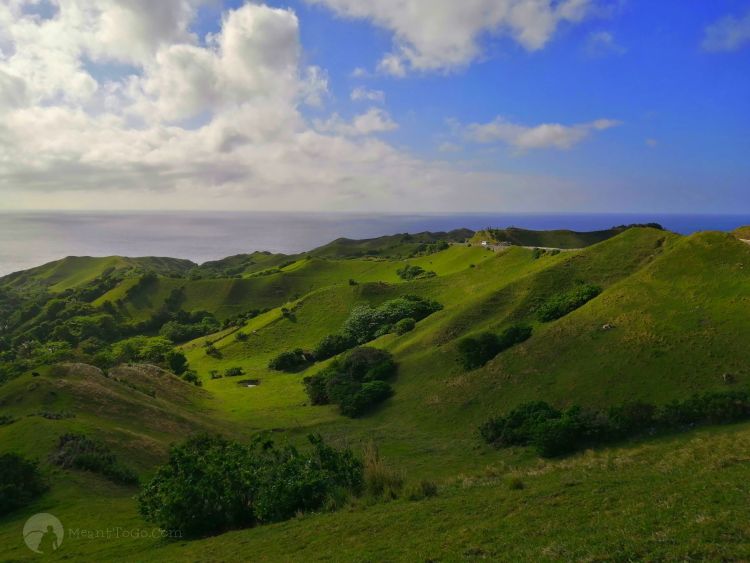 Just about 3 km from the town center of Basco, you can reach Vayang Rolling Hills with just a 30-minute walk. It is a top attraction in North Batan that anyone visiting Batanes should not miss visiting. It provides a breathtaking panorama of Batanes – from its green fields to its blue ocean to its highest peak Mt. Iraya. It is a relaxing place to stay for a while to feel the tropic winds.
Valugan Boulder Beach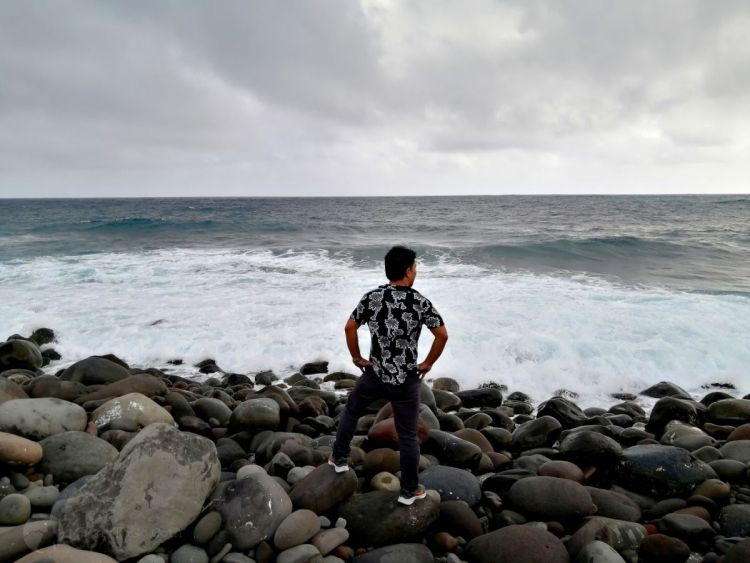 Valugan is another attraction that is worth checking out. This beach is so unique because instead of sand, what you can see are piles of stones along the shore. And they are not just ordinary stones; they are huge egg-shaped stones. The waves at this beach are also huge that you will surely find them pleasing to your senses.
Naidi Light House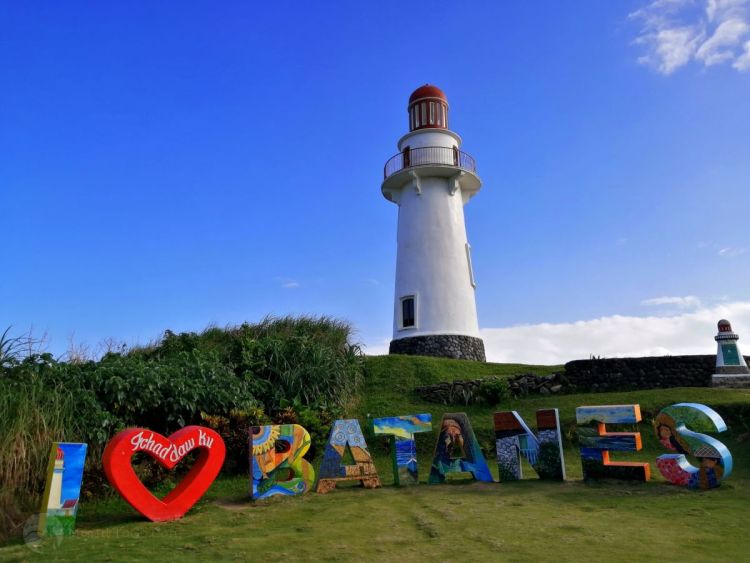 Naidi Lighthouse, aka Basco Lighthouse, stands proud above the Naidi Hills in Brgy. San Antonio. It is about a kilometer away from the town center. At the height of 20 meters, the circular platform above, which is accessible through spiral concrete steps, offers an amazing 360° vista of Basco, and the greater Batan island.
Mt. Carmel Chapel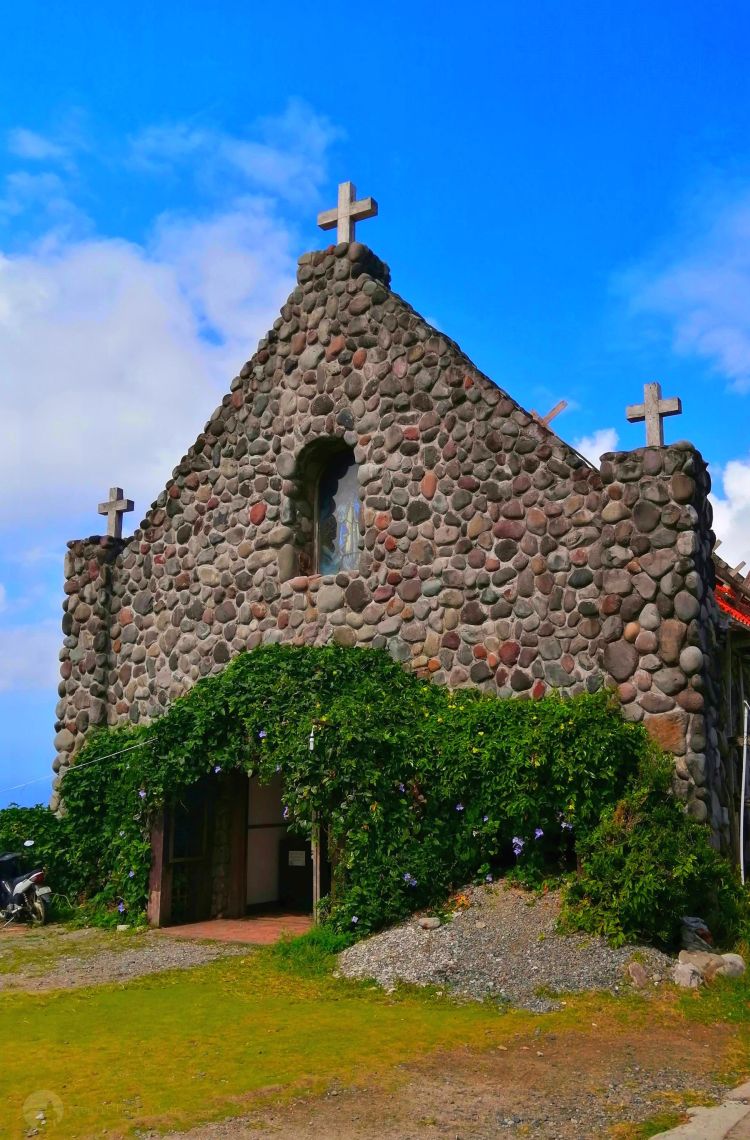 Located on top of a hill in Tukon, this chapel offers a scenic view of Batan's rolling hills and the nearby seas. It has the Ivatans' conventional stone architectural design, which makes the chapel more beautiful and unique from the rest. Many consider the chapel as a dream wedding ceremony location because of its scenic beauty and historical value. It is a place of serenity and postcard-worthy landscapes.
Dipnaysupuan Japanese Tunnel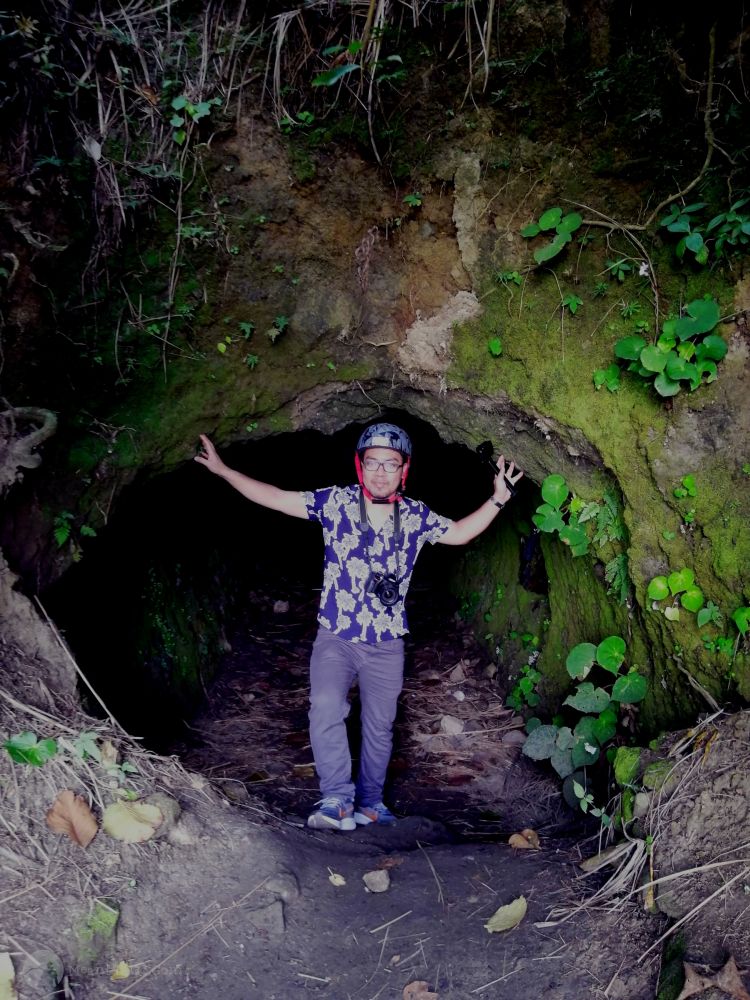 Built and used for the Japanese Forces during World War 2, this tunnel extends only about 30 to 40 meters from the main entrance to the exit on the other side. However, it has several low-ceiling chambers, and one of them requires getting through a very narrow passage. Any person who braves to get inside would have a challenging time doing it. Surprisingly, the inside of the tunnel is cool. Those who built it were, indeed, clever to have it well-ventilated.
Basco Plaza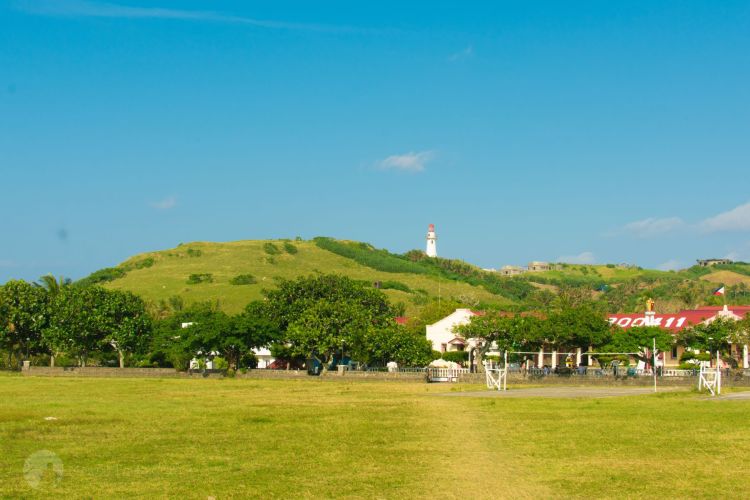 The Basco Plaza is rather an underrated destination. It is not usually included in tour packages. However, I would say it deserves some glimpses. This open space, located in the heart of Basco, is ideal for relaxation after touring the other attractions in Batan North. It captures the laidback lifestyle of the Ivatans. You can spend some time strolling along the lines of Arius trees and spend moments interacting with the locals. There are several establishments, including the dining destinations, around the park that you might also want to checkout.
The "Welcome to Basco" Landmark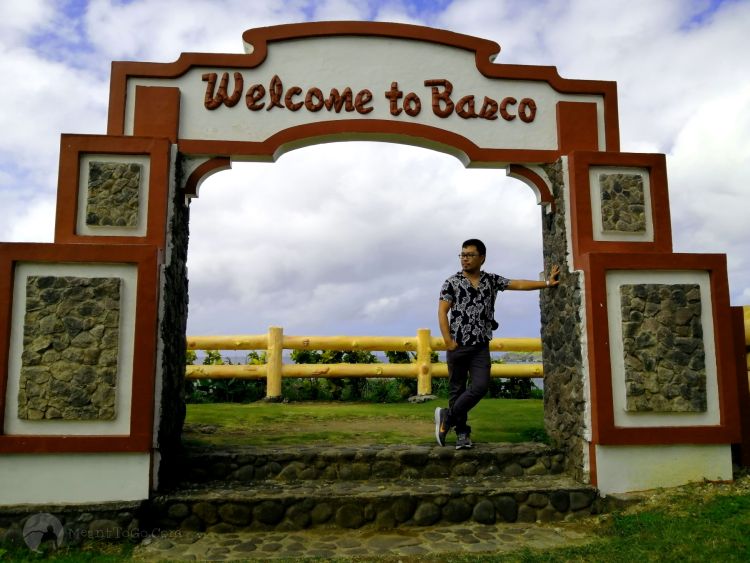 This is usually the first stop of a Batan North tour – a way of welcoming visitors. And it is just fitting to do that. You should not miss visiting this place. It is not just about the welcome arc but, the place as a whole is scenic that it is worthy of your time. Yes, the landscape there is relaxing most especially in the late afternoon sunset.
SOUTH BATAN ATTRACTIONS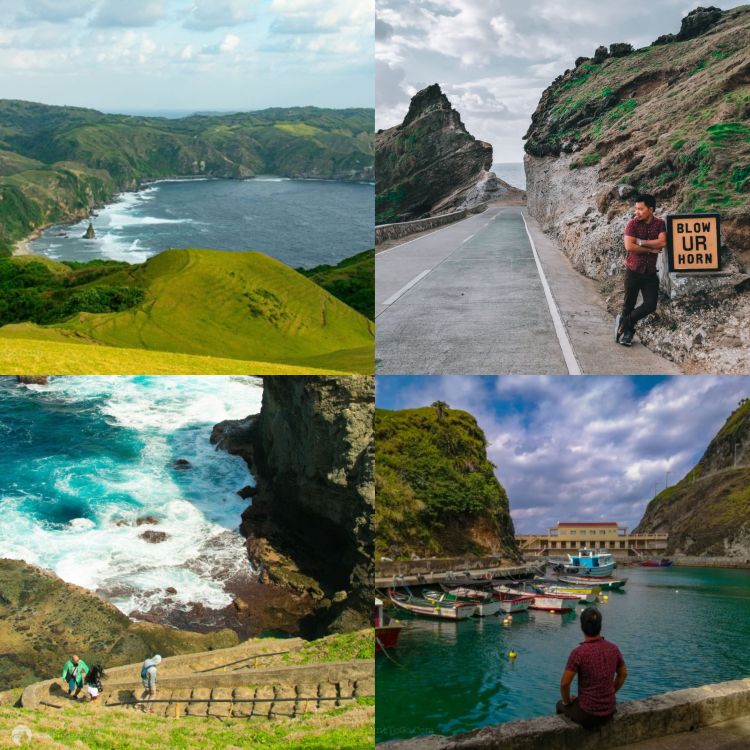 Marlboro Hills (Rakuh A Payaman)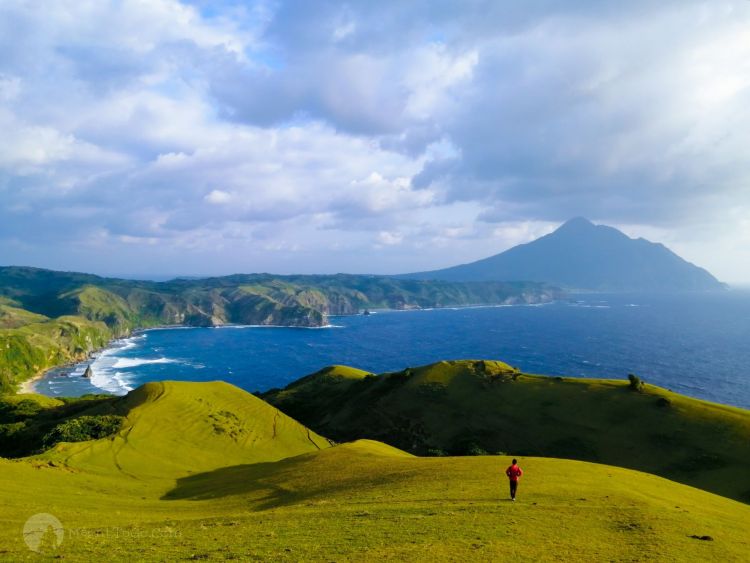 It is a communal ranch that has become a popular tourist attraction. When you see it personally, you will understand why. The green slopes of Rakuh a Payaman overlooking the seas of the Pacific, some unique rock formations, and the majestic Mt. Iraya, provide a breathtaking vista that you will cherish in a lifetime.
Chawa View Deck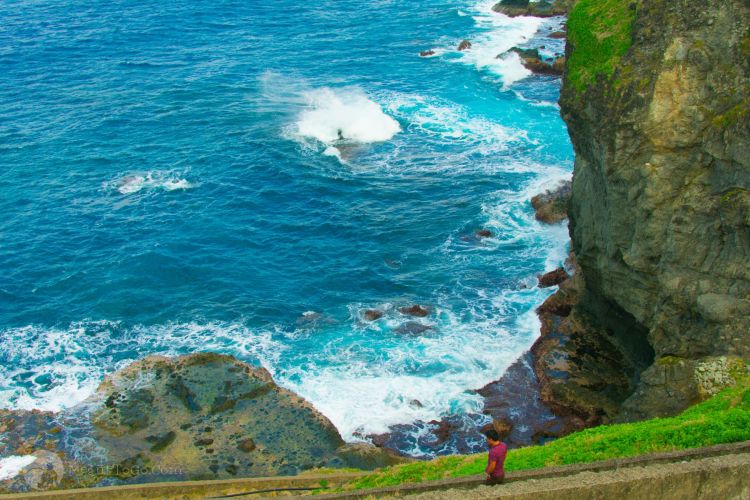 Situated along the coastal highway, you can enjoy the Chawa View Deck, as it provides a bird's eye view of the West Philippine Sea/South China Sea expanding into the horizon. It is also gifted with inviting cliffs and breathtaking rock formations. You will surely be mesmerized by huge waves crashing into the walls of the Chawa's deep ravines. From the deck, you can climb down the concrete steps to see the waters and rock formations even more closely.
Alapad Rock Formations/Blow Ur Horn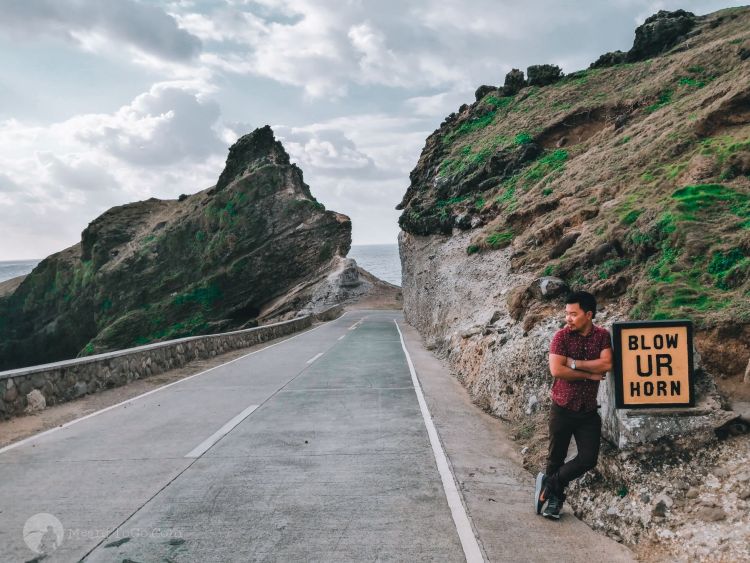 The Alapad Rock Formations is another spot that is worth-dropping by. From a distance, it appears to be layers of white sheets scaled into a bigger magnitude. The highway that connects Mahatao and Uyugan cut through the center of it, so this gigantic earth feature now appears as two rock formations facing each other.
You can also find the most photographed "Blow Ur Horn" street sign in the area. It sits just before the Alapad Rock Formations (if you come from Mahatao) that the latter makes a perfect backdrop for an Instagram-worthy photograph.
And yes, the 'UR' in the signage was invented by the Americans assigned to the area long way before mobile texting even came into conception.
Lo-Ran Old Naval Base (American Installation)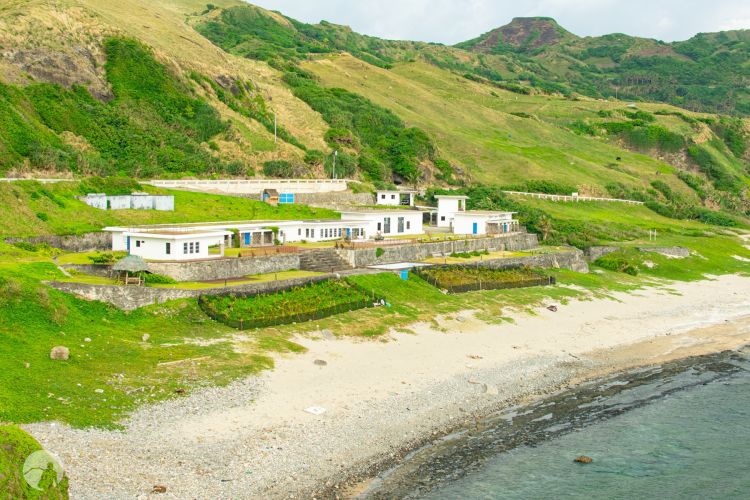 Just some distance from the Alapad Rock Formations, there lies an American installation called Lo-Ran Old Naval Base. It is what remains from them during their period of stay in Batanes. The facility isn't open to the public yet, but it is soon to be as the local government is working to convert it into a museum. Who knows? During your visit, you might be among the firsts to witness its opening. But even if you can't see its interior, for now, you can still enjoy watching it outside. There is a trail seaward that provides a nice vantage point to see this installation more beautifully, as it sits well by the sea, with the rolling hills of Uyugan serving as a backdrop.
Old Spanish Bridge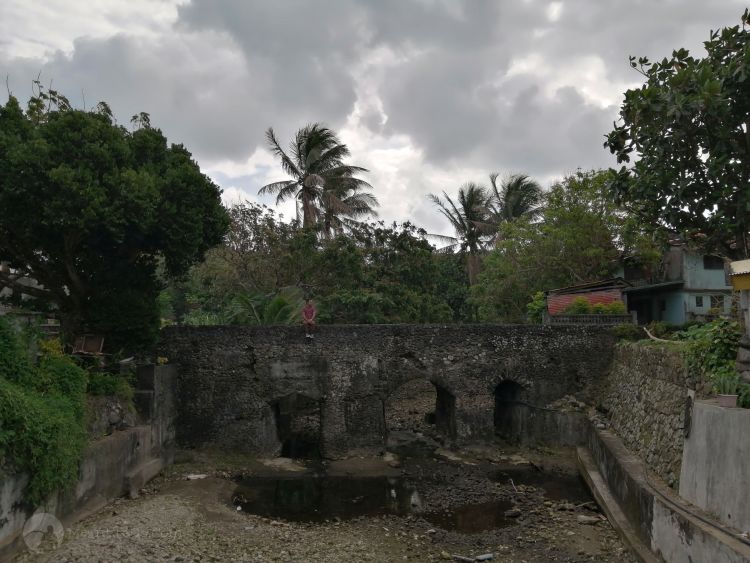 Built several centuries ago, you will be amazed at how this bridge has stood the test of time. Located in the municipality of Ivana, and just a few meters from the highway, you can already enjoy this beautiful stone bridge. Believe it or not, it was constructed without using cement but has survived and kept its beauty through the years.
Spring Of Youth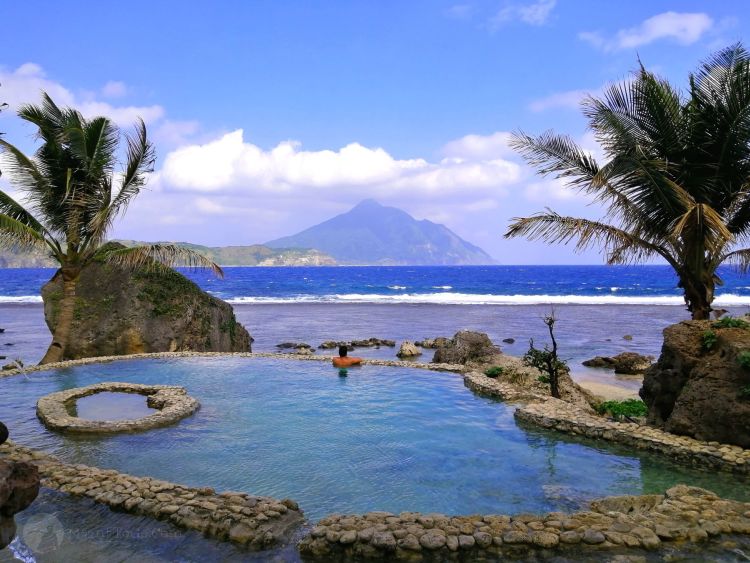 Another beautiful spot in Batanes that is worth visiting is the Spring Of Youth. You can enjoy swimming in a pool of freshwater coming from a spring, just a few meters away from the shore. You can enjoy the best of both worlds – seawater and freshwater – all in the same area. This infinity pool also offers a breathtaking vantage point of the ocean, as well as the majestic Mt. Iraya from afar.
Located in the Municipality of Mahatao, getting to the Spring Of Youth requires a 20-minute trek on an unpaved trail. Your driver/tour guide can accompany you to this spring.
Note: The Spring Of Youth, usually, isn't included in tour packages, so you need to prepare a separate budget for this.
Mahatao Boat Shelter Port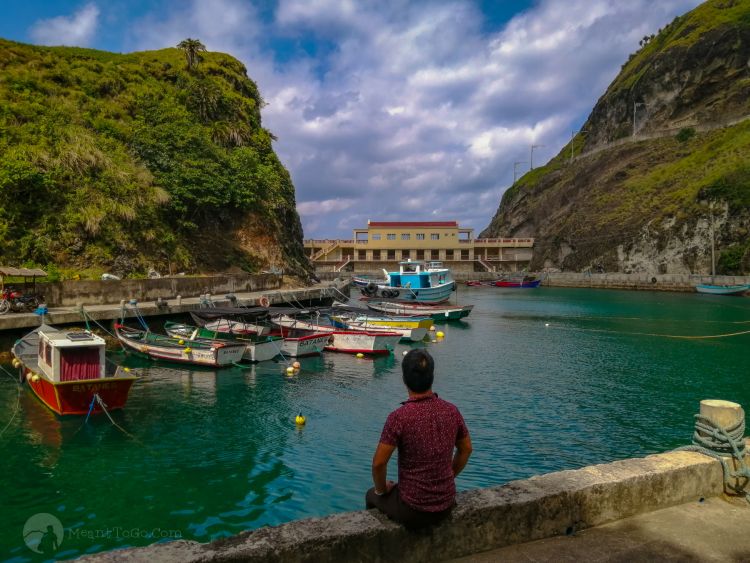 The Ivatans are truly innovative, and the Mahatao Boat Shelter Port is another proof of that. The port is to protect boats from inclement weather. It shelters them from a typhoon. They say it has a private owner, so you need to ask permission when you want to come inside. Truly, it is worth dropping by. It sits conveniently along the circumferential highway.
Honesty Coffee Shop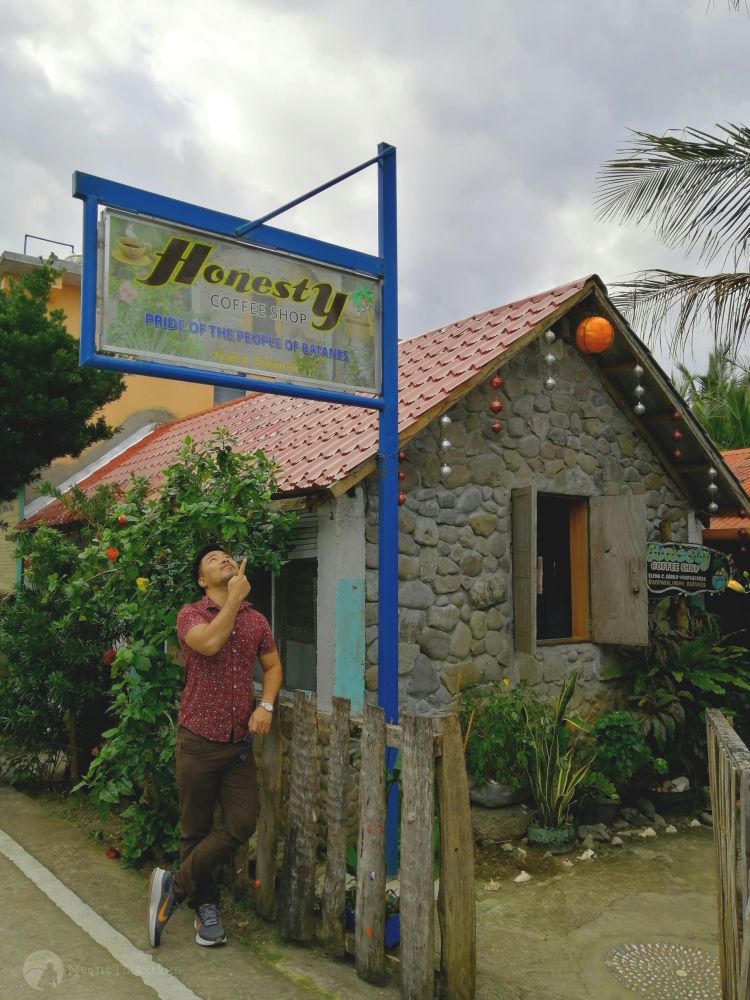 This store located in the Municipality of Ivana will amaze you. The reason? Because no person is manning the goods for sale. Customers only need to log the items they buy and then leave the payment at the container they have provided. This store offers an assortment of goods – from bread, biscuits, drinks, souvenir items, among others. You can stop by this store and enjoy a coffee break.
Song-song Ruins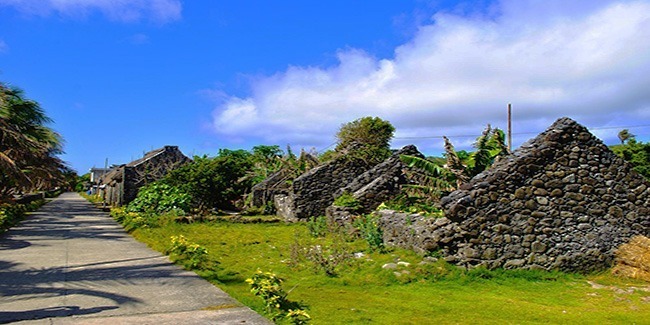 The Song-song Ruins reflects the vulnerability of the Ivatans from the sometimes-unforgiving weather conditions in Batanes. They say it used to be a vibrant coastal community. However, after an incident of storm surge (some say it was a tsunami), the village was left awash. It had become a 'ghost town' then as those residents who survived the calamity left the place all together for good, seeking for their new home in a higher ground.
Today, a number of its then-residents return from time to time to revisit what remains from the said incident.
Drop by this community and relive the moment of Ivatans' great level of resilience.
Batanes Blank Book Archive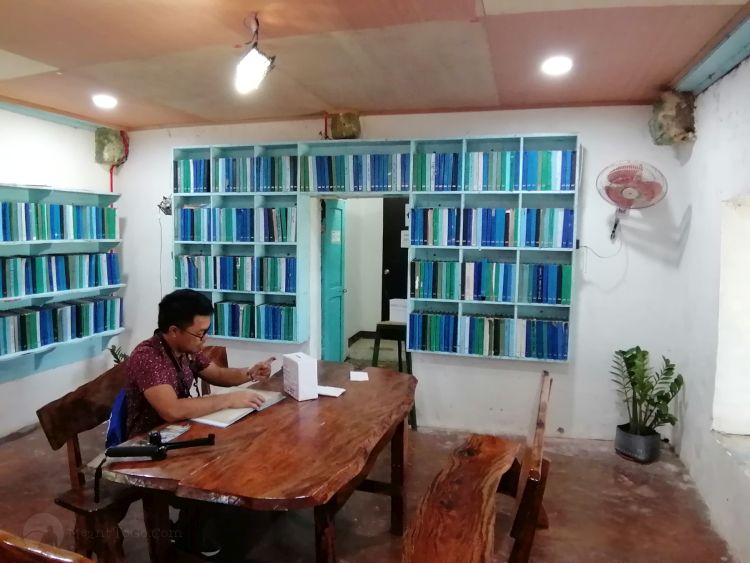 Isn't it a cool idea to visit a place that allows you to leave a message about anything you want to express in written words? Well, you can do exactly that in Batanes.
The Batanes Blank Book Archive, located just a few walks from San Carlos Borromeo Church, allows you to write anything about Batanes and about life in general, which you can check later on in life when you return to Batanes. All written messages are kept for your revisiting, so make sure you take note of the number of the book as well as the pages you write on. (mine was in book #93😁)
Blue Lagoon (Huhmurun)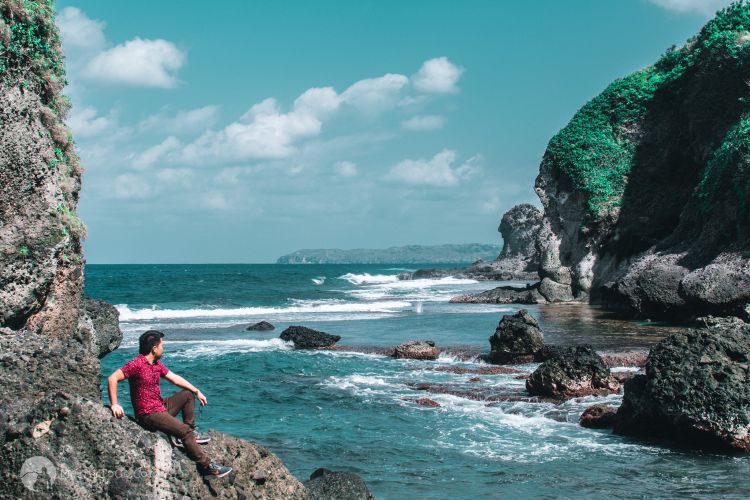 The Blue Lagoon, or more commonly known as Huhmurun by the locals, has waters that turn blue, particularly during the summer season. This spot attracts visitors who want to go swimming. It is located in Mahatao and is very accessible from the highway. All you need is a few meters walk down the paved trail, and you are already there.
Aside from crystal clear waters, you will enjoy the rock formations and deep ravines around the area.
White Beach (Maydangeb)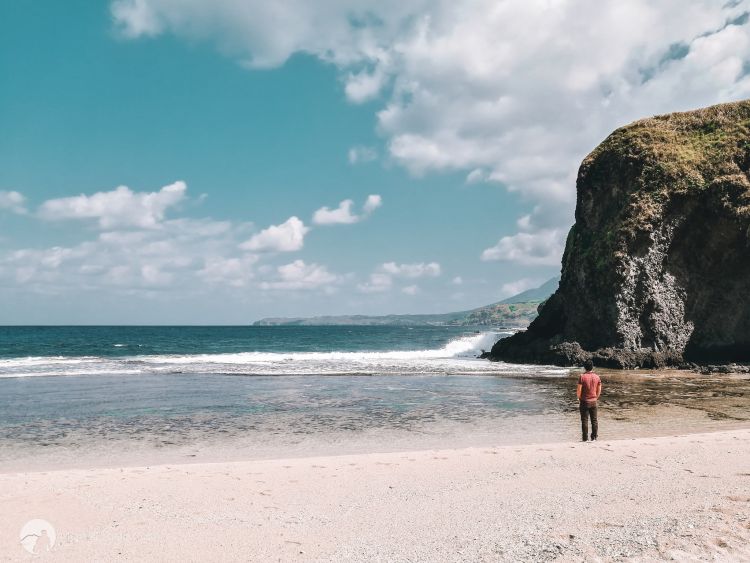 Just a few meters away from the Blue Lagoon is another spot that is attracting tourists who want to go swimming or picnic. This white sand beach is partially hidden in a cove, making it ideal for swimming as big waves do not reach its shoreline. Again, just like the rest other attractions above, this beach is very accessible. Just a few steps from the main road, you are already in this paradise.
House Of Dakay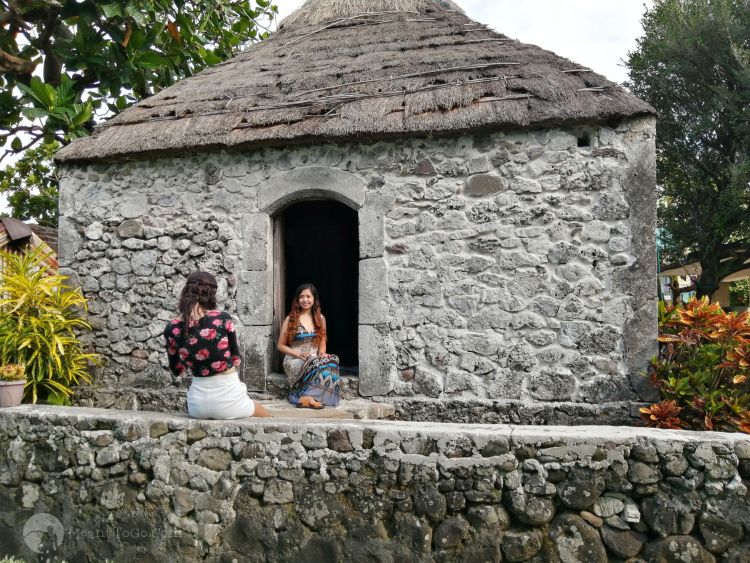 At first glance, the House Of Dakay is no different from other conventional houses in Ivana – elaborate stone walls, narrow doorways and windows, and an imposing cogon roof. But it has an incredible history that makes it more popular than the rest. You will be amazed to know that it is one of the few oldest stone houses in Batanes that have not undergone renovations. The original structure is still there and has weathered the test of time.
Come and appreciate this century-old house in a rather unassuming town of Ivana.
Muchong Viewpoint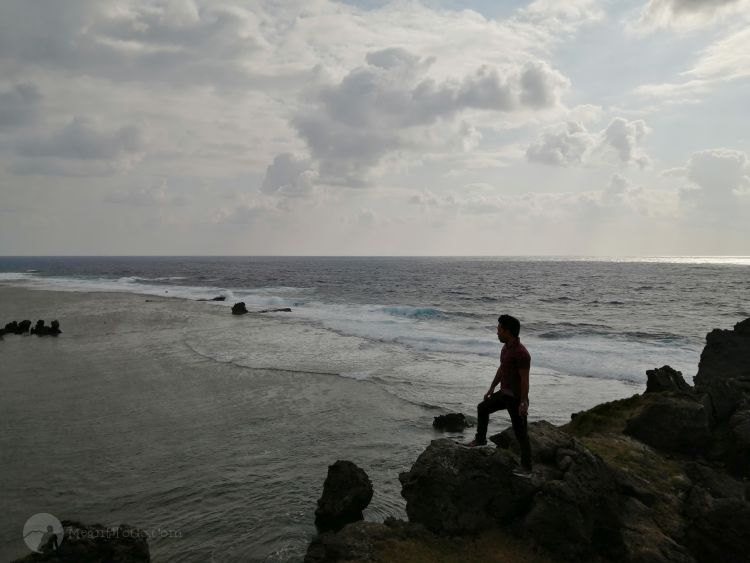 The Muchong Viewpoint in the municipality of Uyugan is another validation of Batanes' overwhelming grace of breathtaking landscapes. Facing the western seas, and no obstructions, you can watch the sunset at its best in this area. You will be treated with plenty of rock formations, a stretch of white-sand shores, and, of course, refreshing Western winds.
San Lorenzo Ruiz Chapel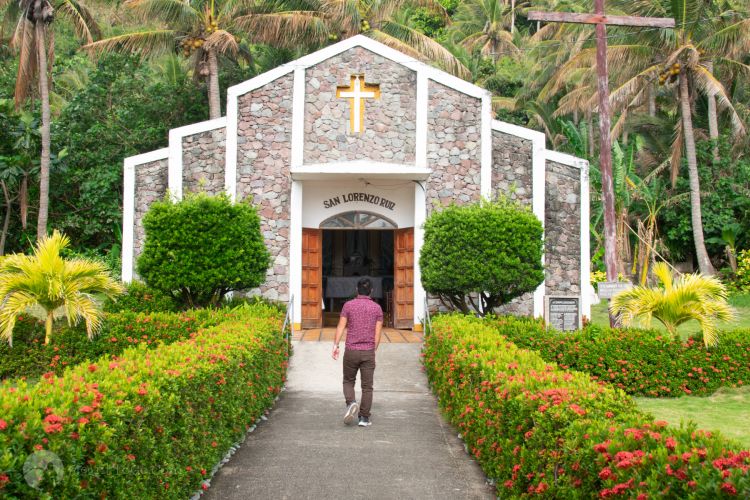 A religious landmark in Uyugan, San Lorenzo Ruiz Chapel might have a more modern look than the other structures of worship in Batanes, but this place has a rich history as some important events took place in this very site. It is where the Holy Catholic Mass was celebrated for the first time on all of the Batanes soil way back in the 16th century. It was also the place where the first evangelization in Batanes was held.
Tayid Lighthouse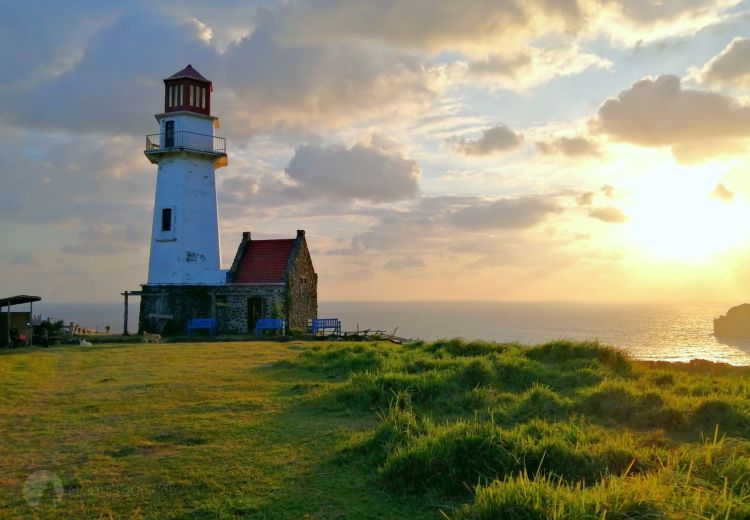 This lighthouse was built to provide navigational guides to those who sail the seas east of Batan – i.e. The Pacific side. It is as beautiful as the Naidi Lighthouse in Basco, and it is best visited early in the morning – when the sun is about to rise, beaming golden rays. You will surely find it refreshing to visit this structure as it stands tall on a hill, amid greens, overlooking the deep blue seas of the Pacific, and the mystical Mt. Iraya.
It is worth mentioning that, unlike the Naidi Lighthouse, Tayid Lighthouse is within a private property and thus, the access is limited to certain areas. For instance, they prohibit visitors from climbing up the lighthouse. Despite that, this attraction is highly recommended.
SABTANG ISLAND ATTRACTIONS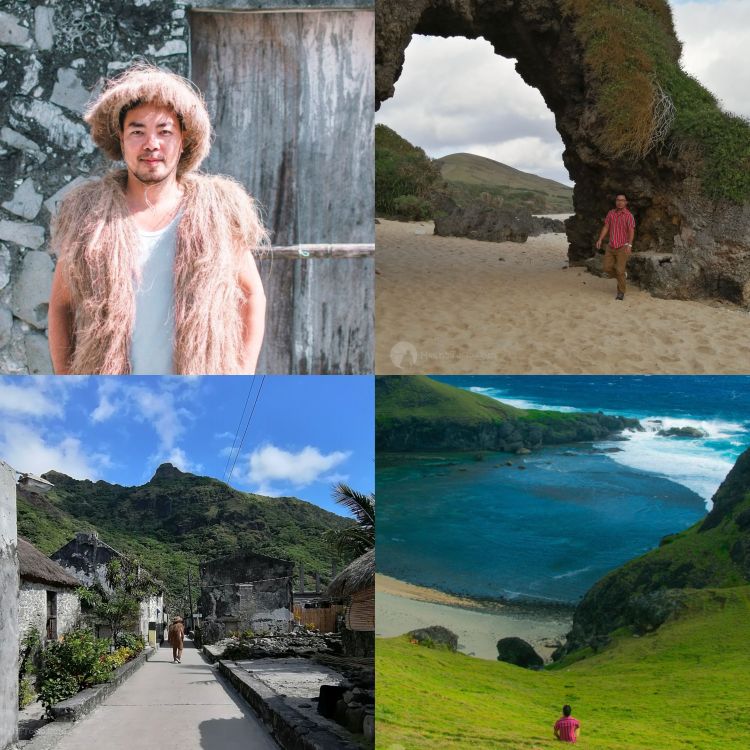 Sabtang is a separate island. Getting there from Batan requires you to take a 30-minute Faluwa (their traditional boat) ride via Ivana Port, which is about 16 km south of Basco. Why include Sabtang in your Batanes itinerary? Your Batanes vacation would not be complete without experiencing Sabtang. For one, tourist spots there are as beautiful as those in Batan (or even more beautiful). For another, the island reflects the very culture of Ivatans. Unlike Basco, where the way of life is more modern, the culture and tradition in Sabtang remain intact. In other words, it has more local feels.
Here are the must-visit attractions in Sabtang:
Chamantad Tinyan View Point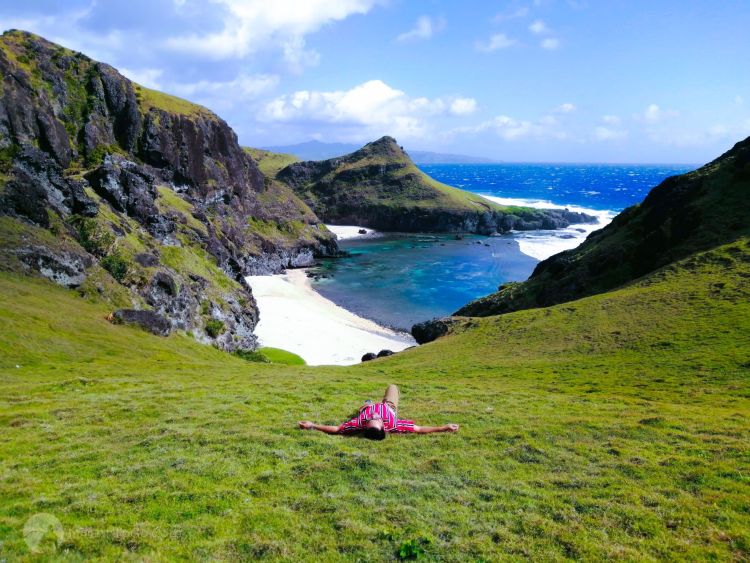 If Batan has Marlboro Hills, Sabtang has Chamantad View Point, which you might consider more beautiful than the former. You will experience beautiful landscapes similar to those mountains of Hawaii you see in movies. Or, those deep ravines and rock formations on the coasts of Ireland. The green fields, overlooking the breathtaking Chamantad Cove, are also an experience that will leave a mark in your beautiful memories archive.
Tip: There are souvenir stores and refreshment areas located near the entrance of Chamantad. They sell a wide selection of goods at cheaper prices than other stores you find anywhere else in Batanes.
Sabtang Lighthouse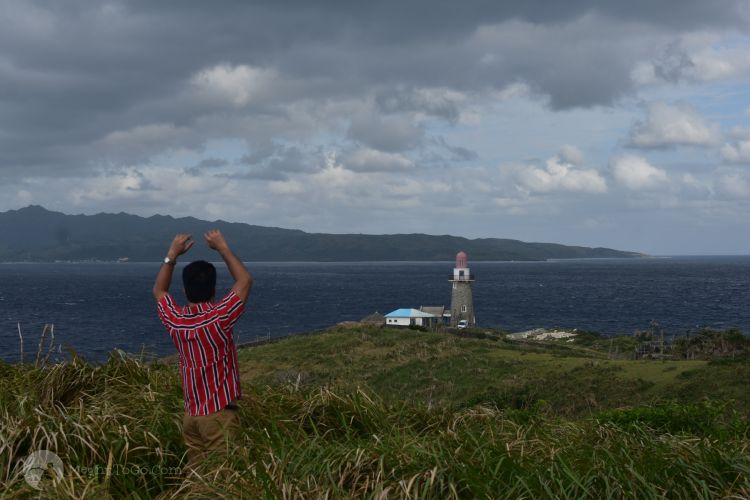 This lighthouse is near the Sabtang Port. You can even see it there without obstructions. Please note that visiting there needs permission. But you can just climb up a hill near the area to see it standing beautifully amid green fields, with the seas serving as its beautiful background.
Morong Beach (Nakabuang Beach)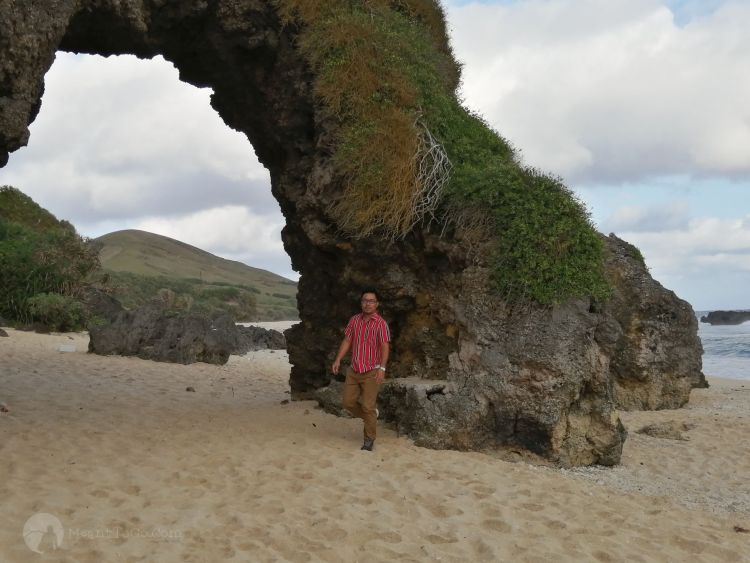 The Morong Beach is popular for its long stretch of white-sand beach. In fine weather, it can be a perfect spot for swimming and sunbathing, but not during a non-summer season when huge waves make the place unsafe for swimming. All the same, tourists continue to flock to Morong Beach any time of a year. If not swimming season, you can still enjoy its beautiful scenery such as the Morong stone arc formation, the Morong cave, and even by simply watching big waves crashing ashore.
Sleeping Beauty (And Its Cogon Fields)

The Sleeping Beauty is a mountain range in Sabtang that serves as a perfect backdrop to a wide green field. Both create a picturesque that is postcard and Instagram-worthy. If you love the ranch feels, you will find this place worth stopping by.
St. Thomas Aquinas Chapel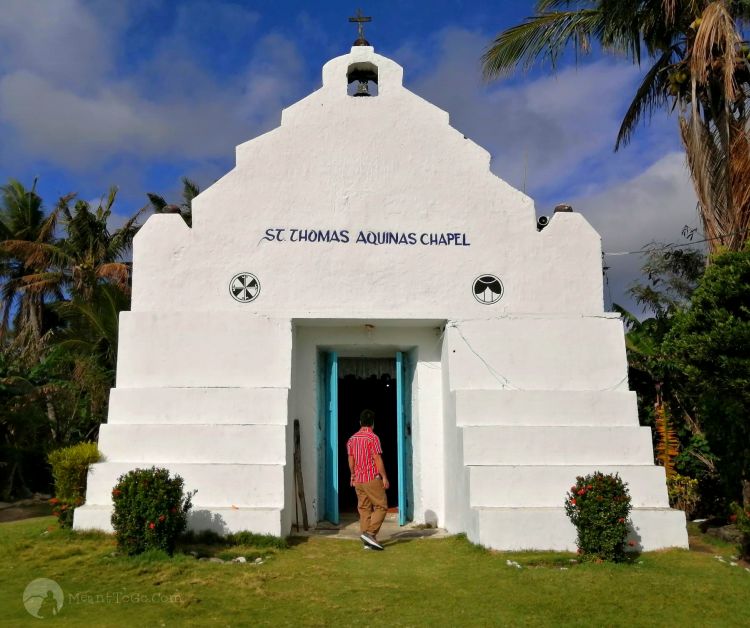 You can notice this Chapel right away because of its all-white exterior. This feature and its quiet surroundings make the place with even more spiritual feels. It an ideal place to say a little prayer or have a moment of reflection.
Maytuab Stone House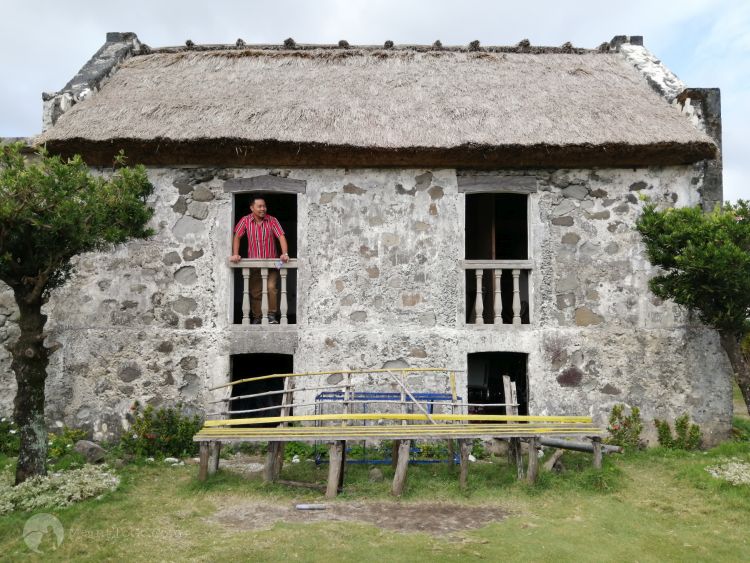 Just beside the St. Thomas Chapel is the popular Maytuab Stone House – the one you always see on Instagram and travel blogs and vlogs. They say that this house is also used in their religious-related activities, but on a given day, you will see tourists lining up for a photograph with the stone house. If you come to this area early, you can have this place all for you with no distractions.
Savidug Village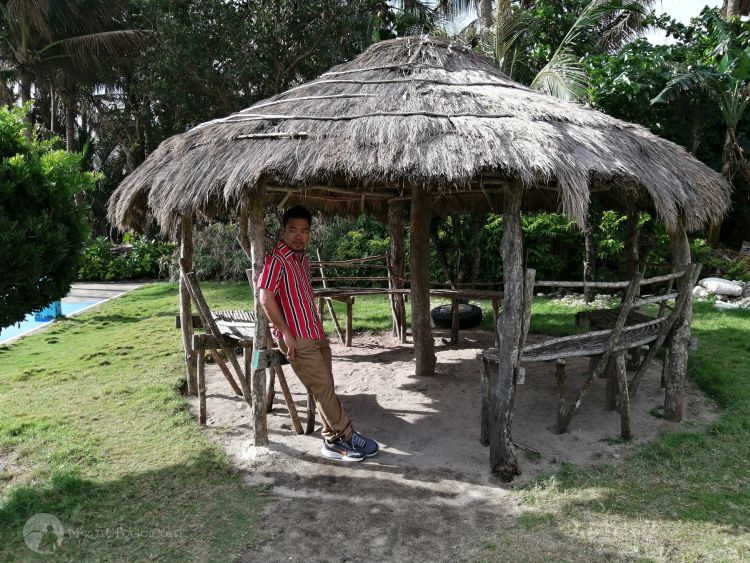 The Savidug Village is popular for its stone houses. These houses are purposely made from stone as this type of material can withstand strong winds and typhoons. And why these stone houses are unlike the common houses you find in your neighborhood? Instead of cement, corals melted in high temperature are used as an alternative. As a result, the structure can stand and survive as long as a century.
Chavayan Village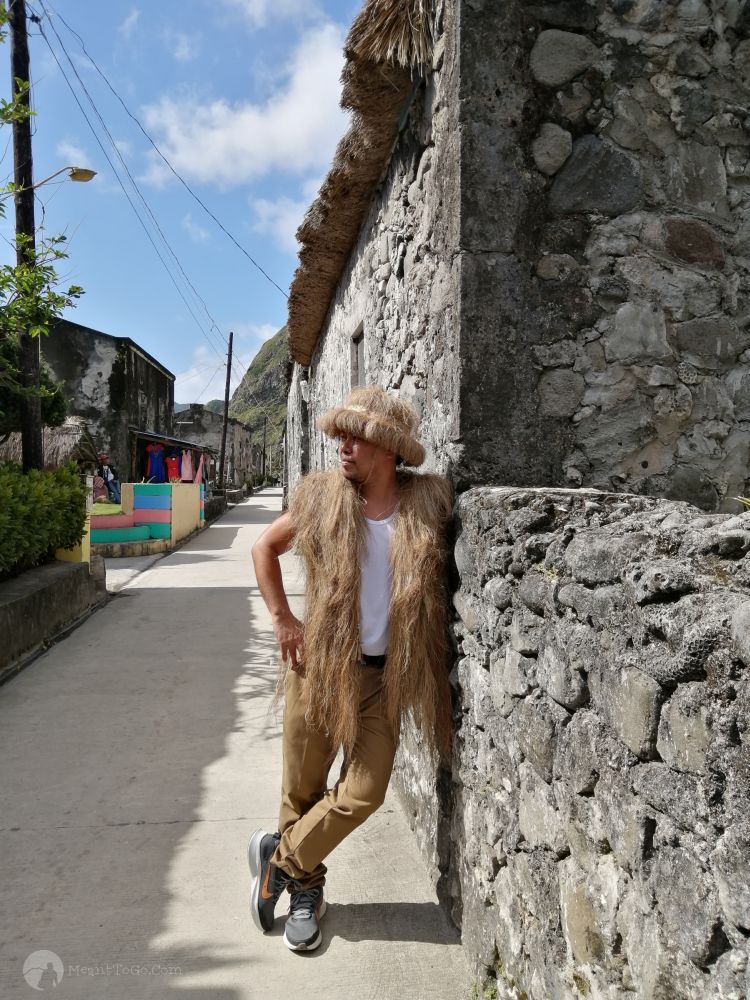 Just a few kilometers from Savidug Village lies another community where you can see lots of old stone houses. At first, you'd think that these houses are abandoned due to their 'ancient' appearance. You will realize later that they are not when you see an Ivatan popping out his head, smiling by the window. Indeed, visiting this village will teach you a lot about simplicity and resilience.
It is worth mentioning as well that it is in Chavayan Village where you can find the Sabtang Weavers Association – a group of women that is popular in weaving traditional headdress and vest called Vakul and Kanayi, which are used by Ivatans for protection from the extremes of weather conditions.
---
WHERE TO EAT IN BATANES
There should be no problem about where to eat in Batanes when you are in Basco. Plenty of restaurants there to choose from there. However, it is a different story when you venture beyond Basco such as in Sabtang as there are a few options available there. 
So, these are among the most popular dining destinations in Batanes:
Biksafrappe (Basco)
(full disclosure, this cafe is owned by my high school classmate)
Address: Abad Street Basco, Batanes
Contact number: 0998 420 2929
Facebook: https://www.facebook.com/biksafrappebatanes/
A rather unassuming small cafe located along Abad Street in Basco, Biksafrappe is recommended if you want a 'mabilisan' type of food. And by that, I mean, the food can be served in 3 to 5 minutes. They offer a wide range of rice toppings, finger food like fries, burgers, and lots of cold and hot beverages at reasonable prices. They are available from breakfast through dinner.
Vunong Dinette at Jessica's Place (Basco)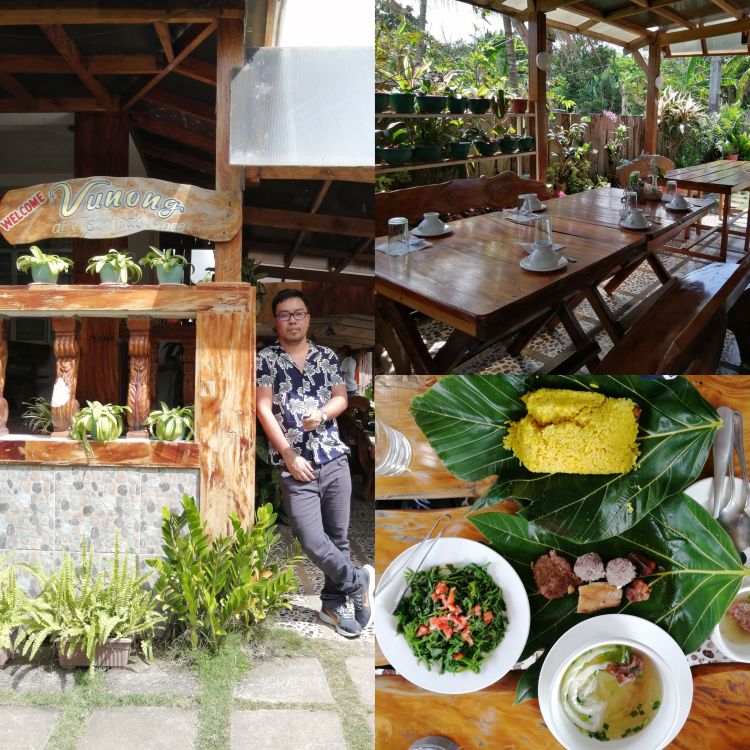 Address: Taytay Rd., Brgy. Kayhuvokan, Basco, Batanes
Contact: 0999-991-9447
Facebook: facebook.com/Vunong-Dinette
Instagram: instagram.com/vunongdinette
If you are getting a tour package, chances are that this restaurant is included in your itinerary. Tourists are brought here to experience Batanes' popular local dish called Vunong. It is a set of meals wrapped in local leaves called kabaya. This meal comes in two packets, one is what wraps the turmeric rice, and the other packet is where the viand is kept. 
The restaurant is also the go-to place for those who want to eat seafood, which is more abundant during summer – their fishing season. 
The restaurant has a very homey open space ambiance that is relaxing to the eye.
Maivanaman Cafe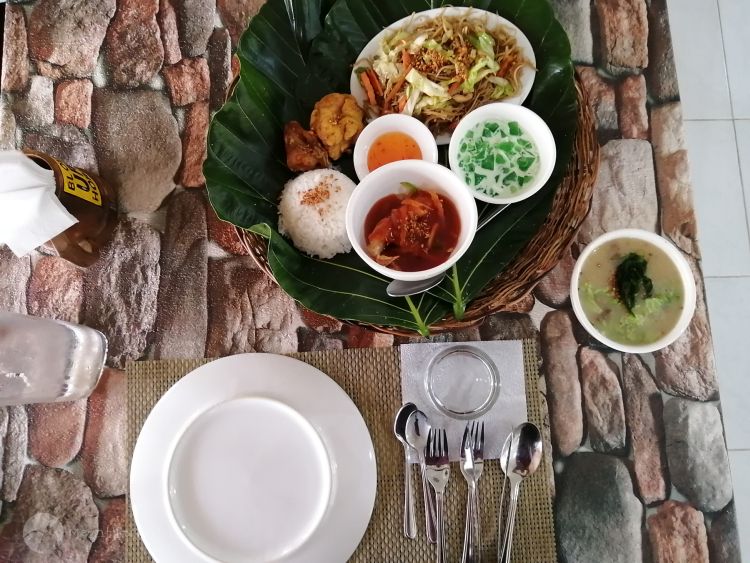 Address: Brgy. Salagao, Ivana, Batanes 3902
Contact number: 0965 637 7928
Facebook: https://www.facebook.com/Maivanaman-Cafe-Catering-Services-341932686574429/
Tour guides usually bring their guests for lunch, which is included in the package, here at Maivanaman. It is a restaurant located in Ivana that serves local dishes as well as other food selections. Like Vunong, this restaurant prepares food in leaf platters. You can eat your comfort food here – just like the home-cooked ones. So, eating here feels like home. It also has a relaxing and, of course, a clean place. 
I should mention as well that souvenir items for sale are available inside the restaurant.
Wakaii Catering Services (Sabtang)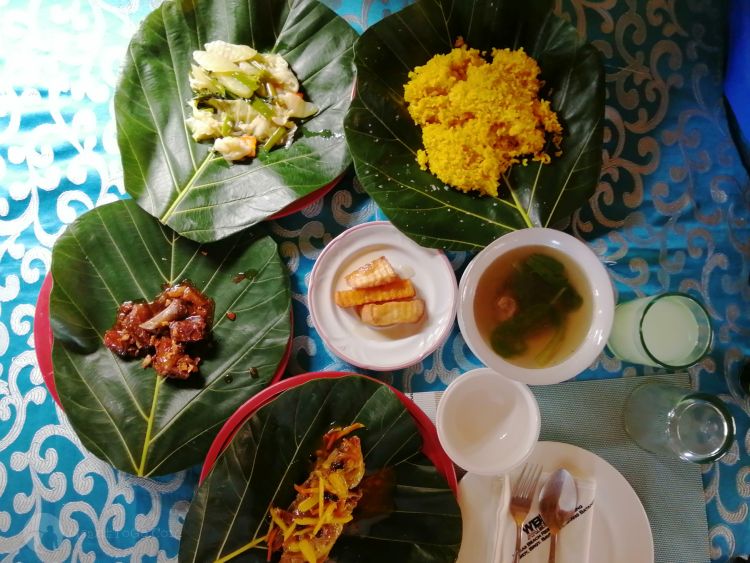 Address: Lukuy, Barangay Savidug, Sabtang, Batanes 3904
Contact number: 0908 527 1313
Facebook: https://www.facebook.com/wakaiicatering/
A top recommendation for you when you visit Sabtang. You can easily reach this humble dining destination as this is popular among drivers/tour guides. In fact, it is usually included in tour packages.
So, why Wakkaii is a must-try dining destination? Aside from delicious food, the place offers beautiful scenery by the sea. You can just take a few meters walk and you are already there strolling the white-sand beach in the area.
Pindings Canteen (Sabtang)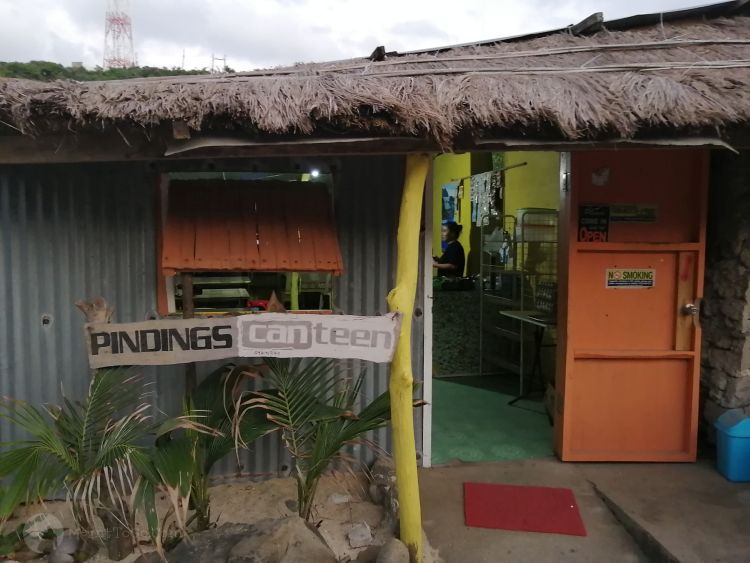 Don't judge the book by its cover, they say. And that famous line is applicable to Pindings Canteen. Why? Because this dining destination located in Sinakan, Sabtang could save you from hunger (like my experience). When other food houses are done with their business hours, this canteen can cater to you as it closes last. This typical cafeteria also sells sari-sari store items, you can just find what you need there for daily consumption – snack food, bottled water, and other beverages, etc.
Other Top-Rated Dining Destinations
Fundacion Pacita's Cafe du Tukon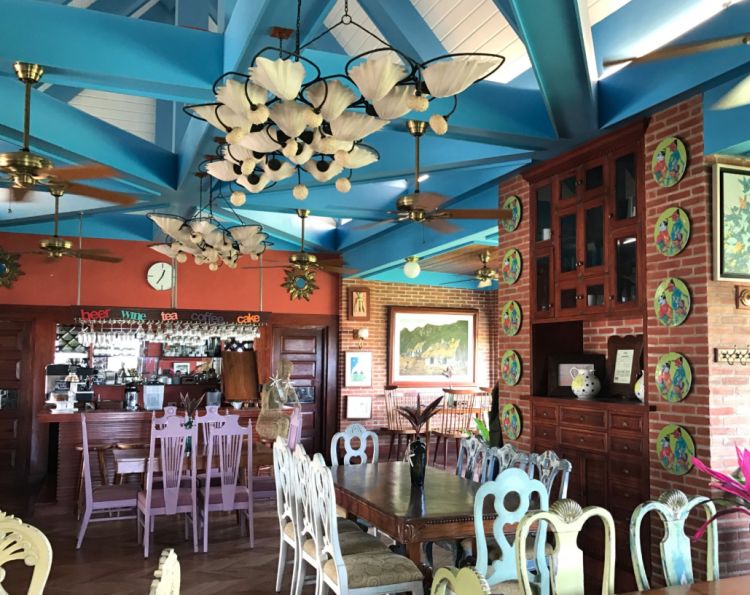 Address: Fundacion Pacita, Brgy. Chanarian, Tukon, Basco, Batanes
Contact Numbers: 0939-9016353 / 0917-8559364
Phil's Brew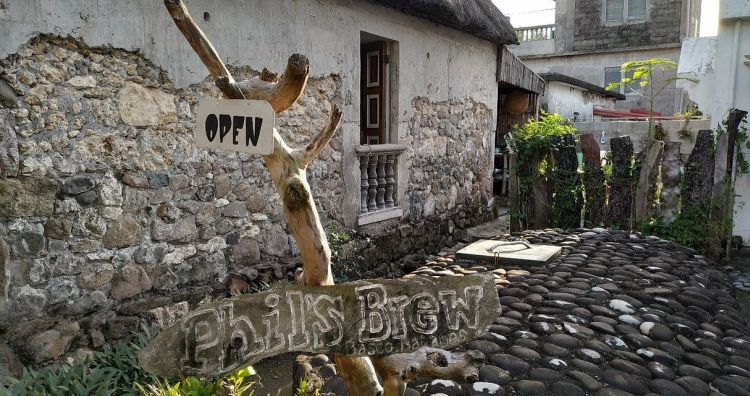 Address: Argonsa St., Basco, Batanes
Contact number: 0908-815-4750
Sample one of the signature dishes dukayo (Php 120), a combination of the local root crop called dukay and sweetened coconut bukayo
Jino's Pizza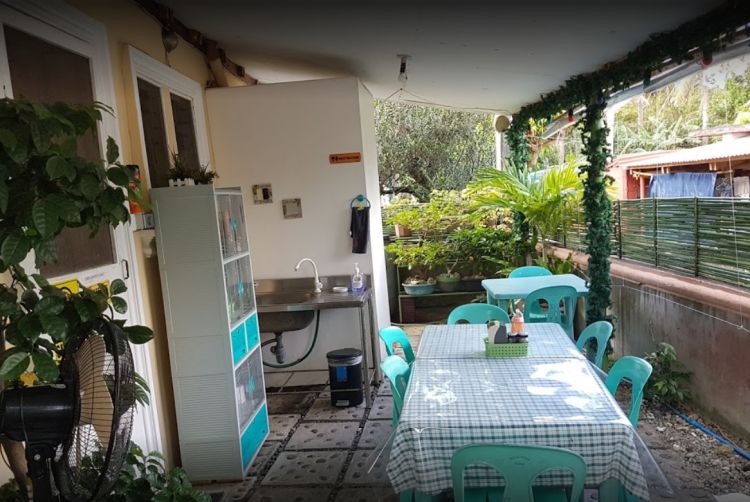 Address: National Rd., Diptan Basco, Batanes
Contact: 0908-370-4971 / 0956-669-9385
Facebook: www.facebook.com/ginoseastpizzeria
Harbour Cafe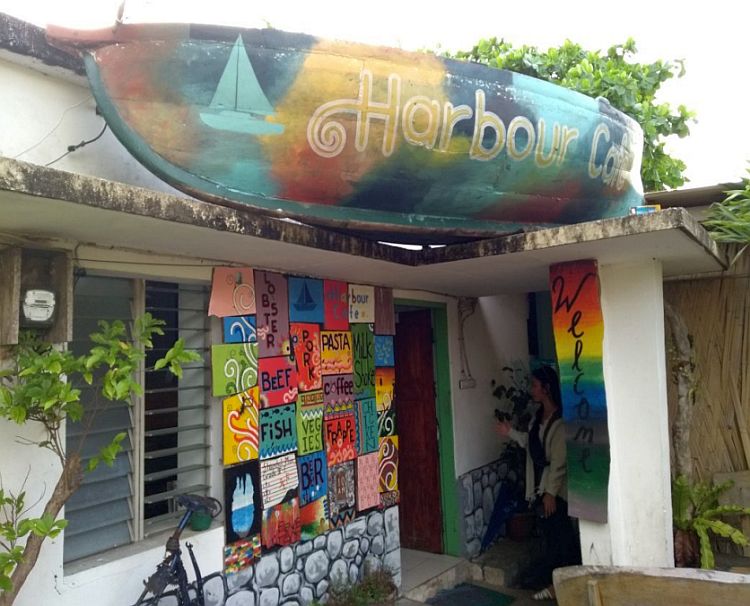 Address: National Rd., Brgy. Kaychanarianan, Basco, Batanes
Contact number: 0929-316-3684
Facebook: facebook.com/harbourcafebascobatanes
Instagram: instagram.com/harbourcafebatanes
Pension Ivatan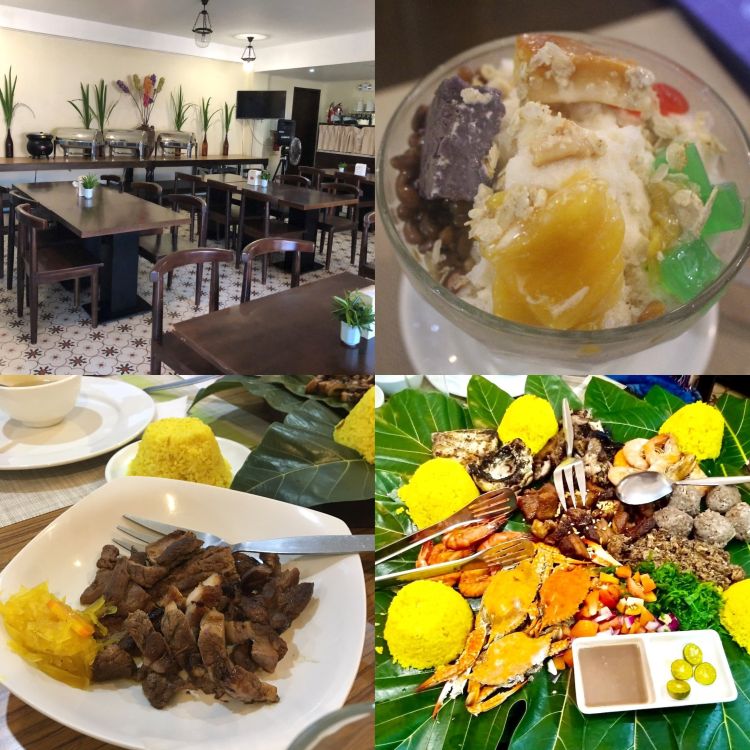 Address: National Road, Brgy. Kayvaluganan, Basco, Batanes 3900
Contact number: 0917 177 2022
Facebook: https://www.facebook.com/batanespensionivatan/
Nanay Ching Restaurant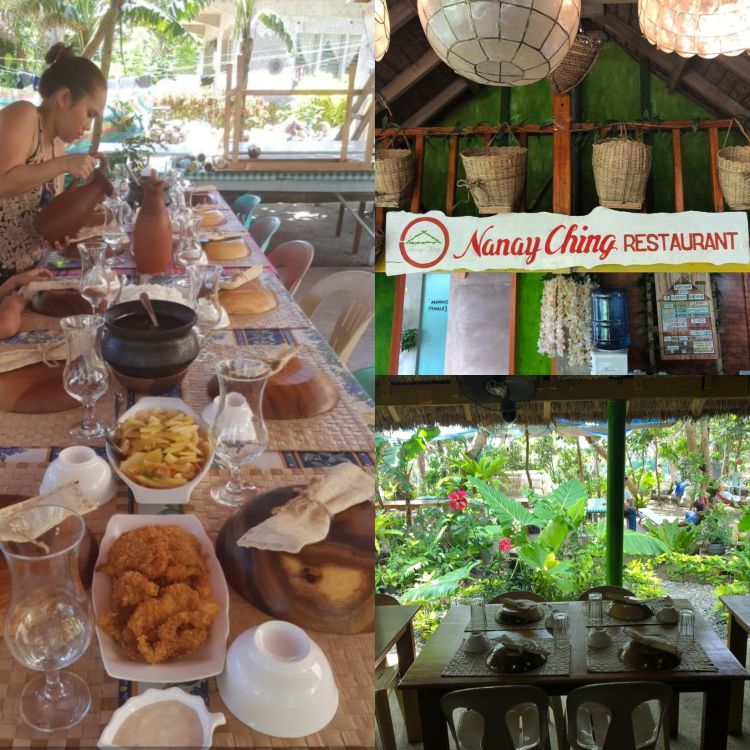 Address: Lalag, Uyugan, 3903 Batanes
Contact number: 0929-100-2284
email: nanaychingsrestaurant@gmail.com
Facebook: https://m.facebook.com/NanayChingRestaurant/
WHERE TO STAY IN BATANES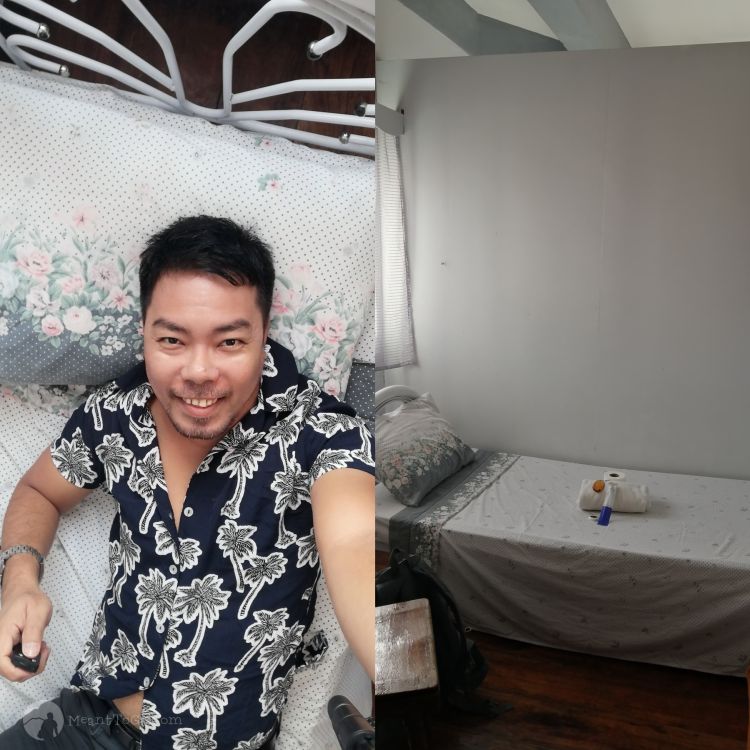 A top recommendation for budget travelers who want a cozy place by the sea. You can have a spacious single-bed fan room for as low as 600 pesos. There are air-conditioned room types to choose from as well. The staff are very accommodating and they make sure they address your needs.
You will probably like their restaurant overlooking the sea. The sunset there is just so romantic and relaxing.
Address: 669 National Rd, Basco, 3900 Batanes
Contact: 09281941910
Facebook page: https://www.facebook.com/shanedelsinnandcafe/
NEYALA'S Homestay (Sabtang)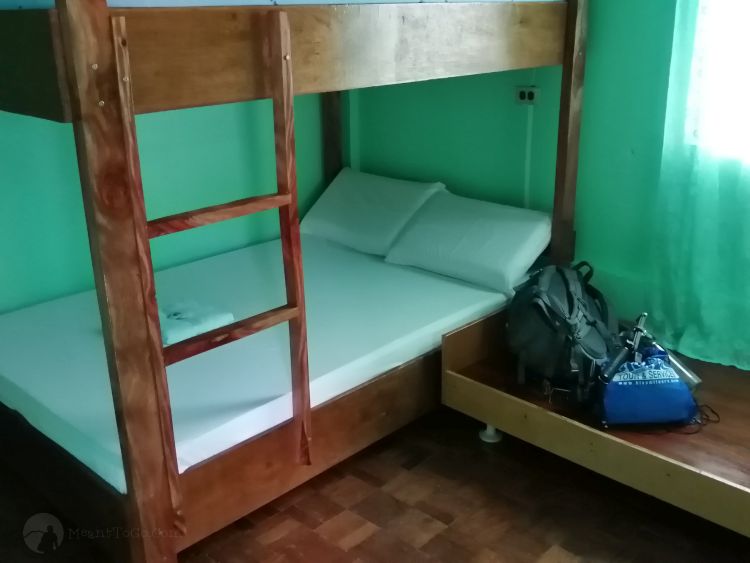 If you are planning for an overnight stay in Sabtang, NEYALA'S Homestay can be a perfect place for you. Located in Sinakan, just about 500 meters away from the Port of Sabtang you can just take a walk getting there through the lines of stone houses, which are common in Batanes.
The place offers air-conditioned and fan-rooms, as well as a shared yet clean bathroom and restroom.
Address: 071 P. Abarquez St. Sinakan Sabtang, Batanes
Contact number: 0949 317 7206
Facebook: https://www.facebook.com/pg/NeyalaHomestayBatanes/
Other Top-rated Accommodations
| | | |
| --- | --- | --- |
| Accommodation | Location | Rate |
| Ichehan Lodge | Basco | |
| Amboy Hometel | Basco | |
| Florabelle's Iraya Guesthouse | Basco | |
| Pension Ivatan | Basco | |
| Dive Batanes Lodge | Basco | |
| Midtown Inn | Basco | |
More accommodations here.
---
SAMPLE 4-DAY ITINERARY & BUDGET
DAY 1
BATAN NORTH TOUR
Time
Activities
Budget
8:30 AM
ETA at Basco Airport
9:30 AM
Check in at your chosen accommodation – 4 days at 600/day; Rest
Php 2400
12:30 PM
Batan North Tour (lunch inclusive) [Vunong Dinette for Lunch ⇒ "Welcome To Basco" landmark ⇒ Casa Real (Provincial Capitol) ⇒ PAGASA "Tukun" Weather station ⇒ Mt. Carmel Chapel ⇒ Didawud Idjang ⇒ Dipnaysuhuan Japanese Tunnel ⇒ Valugan Boulder Bay ⇒ Vayang Rolling Hills ⇒ Naidi Hills & Basco Lighthouse ⇒ Basco Plaza] Tour Package = Php 2000; Eco-tourism Fee = Php 350; Protected Area Fee = Php 50
Php 2450
5:30 PM
End of Batan North Tour
6:30 PM
Dinner in Basco
Php 200
DAY 2
SABTANG TOUR
5:30 AM
Early breakfast (included in accommodation)
6:00 AM

ETA at Ivana Port/Register for Faluwa ride (ticket included in tour package)

6:30 AM
Departure for Sabtang Island
7:00 AM

ETA at Sabtang Port/Registration at the tourism office (included in the tour package)

7:30 AM
Start of Sabtang Tour [Morong Beach + Nakabuang Arch ⇒ Sabtang Lighthouse (permission needed) ⇒ Sinakan Stone Houses ⇒Brgy.Savidug Stone Houses ⇒ Sto. Thomas de Aquinas Chapel ⇒ Chamantad-Tiñan Viewing Point ⇒ Brgy. Chavayan Stone Houses ⇒ Sabtang Weavers Association ⇒ Wakaii Beach Resort (for lunch included in tour package)
Php 2000
1:00 PM
1:30 PM

Back to Sabtang Port (ticket included in tour package)

2:00 PM
ETD back to Batan Island via Ivana Port
3:30 PM
Back to hotel, rest
6:00 PM
Dinner in Basco
Php 200
7:30 PM
Night stroll in Basco
9:00 PM
Back to accommodation, lights out
DAY 3
BATAN SOUTH TOUR
7:00 AM

Breakfast, prepare for Batan South Tour (breakfast included in accommodation)

8:00 AM
Start Batan South Tour [Tayid Lighthouse ⇒ Racuh a Payaman (Marlboro Country) ⇒ San Lorenzo Ruiz Chapel ⇒ Alapad Hills & Rock Formation + Blow Ur Horn street sign ⇒ LORAN (Naval Base) ⇒Song Song Ruins ⇒ Mutchong View Point ⇒ Honesty Coffee Shop ⇒ San Jose de Ivana Church ⇒ House of Dakay]
Php 2000
11:00 AM

Lunch at MaIVANAman (included in the tour package)

12:30 PM
Continuation of the tour [ Tuhel Spanish Bridge ⇒ Maydangeb White Beach ⇒ Huhmurun Blue Lagoon ⇒ San Carlos Borromeo Church ⇒ Blank Book Archive ⇒ Mahatao Boat Shelter Port ⇒ Chawa View Deck]
4:30 PM
End of tour
5:00 PM
Back to accommodation, rest
6:30 PM
Dinner in Basco
DAY 4
DIY TOUR
6:00 AM
Breakfast
7:00 AM
Trek to Vayang Rolling Hills
9:00 AM
Trek to Chadpidan Boulder Beach
11:00 AM
Early lunch in Basco
Php 200
12:30 PM
Swimming at Spring Of Youth (Dirua Village registration fee = Php 50; Swimming pool fee = Php 50; Tricycle = Php 520 (back and forth, including waiting time)
Php 620
3:00 PM
Back to accommodation, rest
6:00 PM
Dinner in Basco
Php 200
7:00 PM

Back to accommodation, pack up belongings for early departure the following day

Total
Php 10,270
---
USEFUL TIPS / REMINDERS
Don't forget to bring your plane tickets (a soft copy will do, remember your Reference #)

Bring valid I.D (Phil health not accepted by airlines; please always double-check the acceptable IDs with your airlines)

If you are taking maintenance medicine, bring them with you as they drugstores in Basco may not have them.

Wear light-colored shirts and good trekking shoes during the tour as you will do lots of walking. A good alternative is rubber-soled sandals.

Cards bearing the brands Bancnet/Megalink & Expressnet are accepted at Landbank and PNB ATMs in Basco. You may leave your credit cards behind.

Don't forget your sunblock, sunglasses, or even lip balm most especially if you are visiting during summer.

Insect/Mosquito repellent can come handy too

Cold/rainy weather outfits are useful in Batanes particularly when you come from December to February

Of course, don't forget your phone and charger. The network signal, surprisingly, is pretty good in Basco and Sinakan in Sabtang.

For better captures, you may also want to bring your DSLR camera; don't forget to bring your battery charger and memory cards as well.

Batanes breathes new meanings to your favorite songs, so have your travel playlist ready.

Extra Ziploc plastic containers or a drybag to water-proof your valuables and gadgets can be so useful most especially when doing inter-island travel.

Other special personal items. But basic toiletries may be bought in Basco.

Just a basic wristwatch, a waterproof one may be best. Don't bring your expensive jewelry. You won't need them there.
BATANES HOTLINES (USEFUL CONTACT NUMBERS)
PHILIPPINE NATIONAL POLICE
| | |
| --- | --- |
| Batanes Police Provincial Office | 0946-539-4015; 0998-564-2355; 0915-848-7654 |
| Basco Police Station | 0939-198-7887 |
| Mahatao Police Station | 0999-363-5871 |
| Ivana Police Station | 0919-985-4733 |
| Uyugan Police Station | 0929-595-7149 |
| Sabtang Police Station | 0939-387-5073 |
| Itbayat Police Station | 0929-523-4606 |
COASTGUARD
| | |
| --- | --- |
| Coastguard Provincial Station | 0929-674-2209 |
| Basco Coastguard Station | 0917-806-1514; 0998-585-6234 |
| Sabtang Coastguard Station | 0998-585-4606 |
BUREAU OF FIRE PROTECTION
| | |
| --- | --- |
| Basco Station | 0921-765-0030; 0915-048-4585 |
| Mahatao Station | 0912-373-0645 |
HOSPITALS
| | |
| --- | --- |
| Batanes General Hospital | 0999-990-7567 |
| Itbayat District Hospital | 0920-997-4213 |
| Rural Health Unit – Basco | 0939-918-6612 |
TRICYCLE SERVICES
| | |
| --- | --- |
| BATODA (Basco) | 0929-703-8404; 0915-209-1060 |
| MATODA (Mahatao) | 0939-288-3709 |
PROVINCIAL GOVERNOR'S OFFICE
0929-716-9864; 0927-838-6463
governorbatanes@yahoo.com; caycomarilou@gmail.com
PGO – HERITAGE AND TOURISM OFFICE 
breathtakingbatanes@yahoo.com
http://www.batanes.gov.ph
Instagram:breathtakingbatanes
***
If you like this guide, please share!