Updated: October 20, 2021

This Bukidnon travel guide is meant for those who are planning for a weekend getaway in the province. So, I included a 2-day itinerary.
Bukidnon has been dubbed as "The Land Of Rolling Hills" and "The Marlboro Country Of The South" by locals and tourists alike. Having visited the province for the first time, I can attest that these descriptions are so true. But I would like to add more. I'd say, it is also "The Cradle Of Exhilarating Highways and Valleys" and "The Haven Of Perfect Panorama". Jeez! It was in Bukidnon did I experience one of the most heart-pumping bus rides, with all the twists and turns on winding highways, skirting mountains and deep valleys. It was in this province did I experience some of the best nature scenery as well. A couple of quick stops by the highway gave me chances to see heavenly vistas, delightful panoramas of the province.
BUKIDNON IN A NUTSHELL
Bukidnon is a landlocked province located in Northern Mindanao. It is bordered by Misamis Oriental to the north, the Lanao Province to the west, Davao City to the South, and Agusan del Sur to its east. In terms of land area, it is the 3rd largest province in the Philippines, surpassed only by Palawan and Isabela. With the vastness of its geography, it comes as no surprise that this province cradles lots of tourist attractions that anyone can enjoy; attractions that are worthy of your visit.
THINGS TO DO IN BUKIDNON
Have a quick stopover at The Overview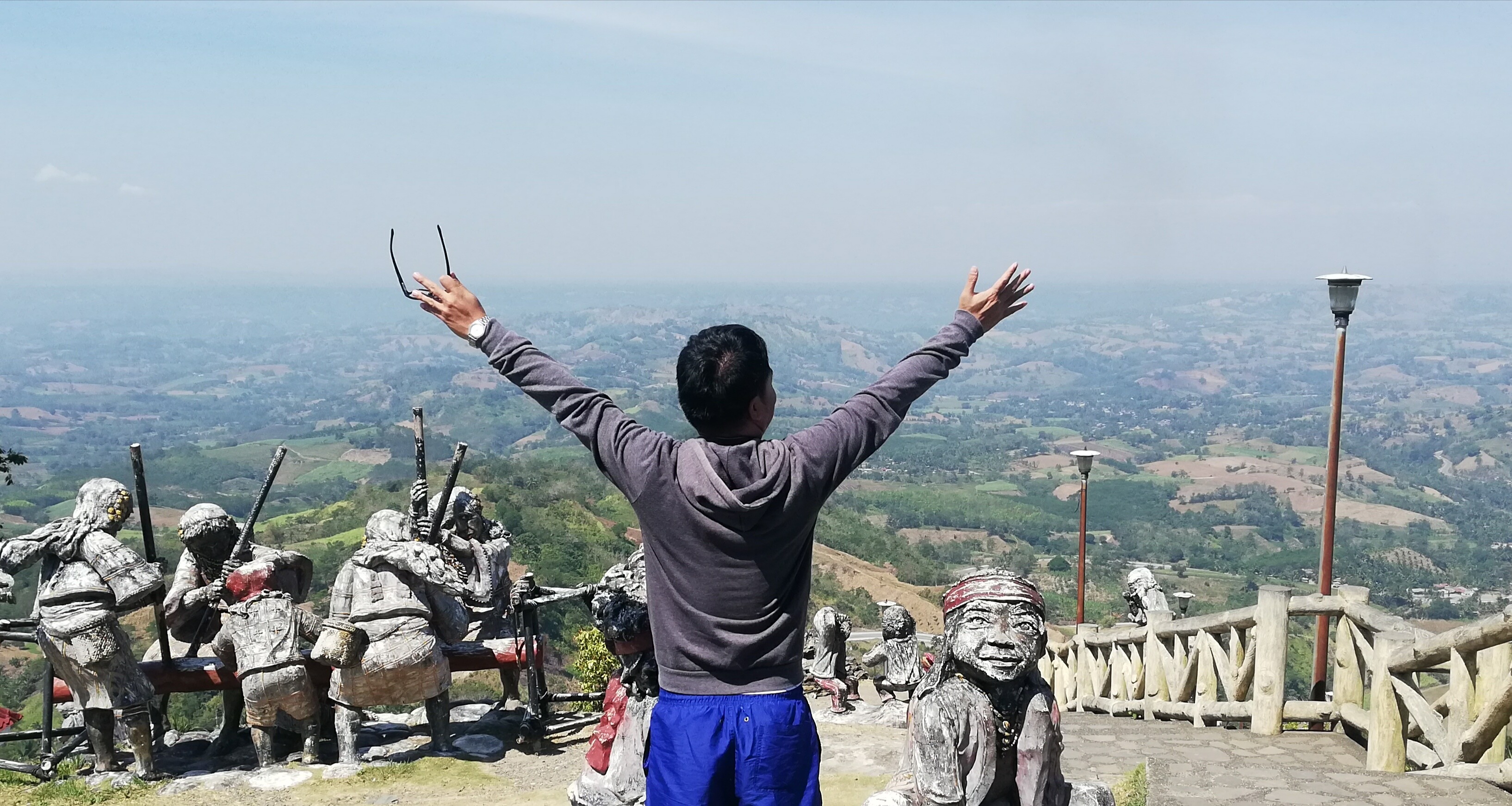 If you are coming to Bukidnon via Davao City, this can be the first item in your itinerary (but you can choose it as your last). The place, which is just along the highway, is one of the best spots to see the expanse of the province. A perfect place to capture its panorama.
The place also hosts quite a number of stores where you can buy souvenir items and food houses for a quick meal.
Entrance Fee: Free
Location: Quezon
Take a plunge inside the refreshing Blue Water Cave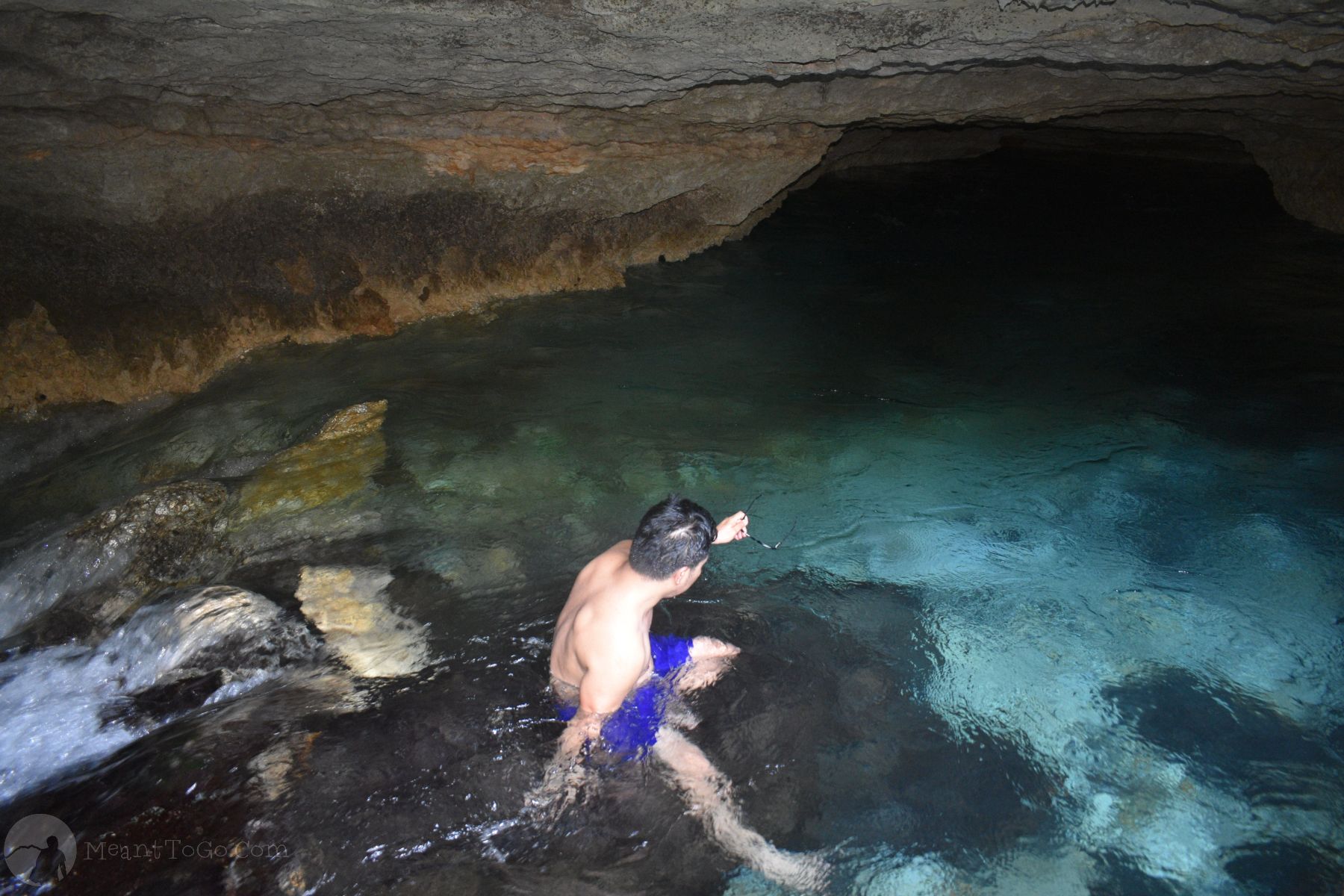 Just a 15-minute trek from the highway, there lies this another attraction in Quezon that is worthy of your time. The Blue Water Cave has unique features that draw people into it. Aside from awesome limestone formations and complex passages, the cave harbors a pool of fresh water inside, which appears blue despite lack of sunlight.
Check out my Blue Water Cave Travel Guide for more about this attraction.
Entrance Fee: Free
Location: Quezon (landmark is Pulangi Bridge)
Registration: You need to register at Kiokong Eco-Tourism Center (just beside the Pulangi Bridge)
Experience serenity at Lake Apo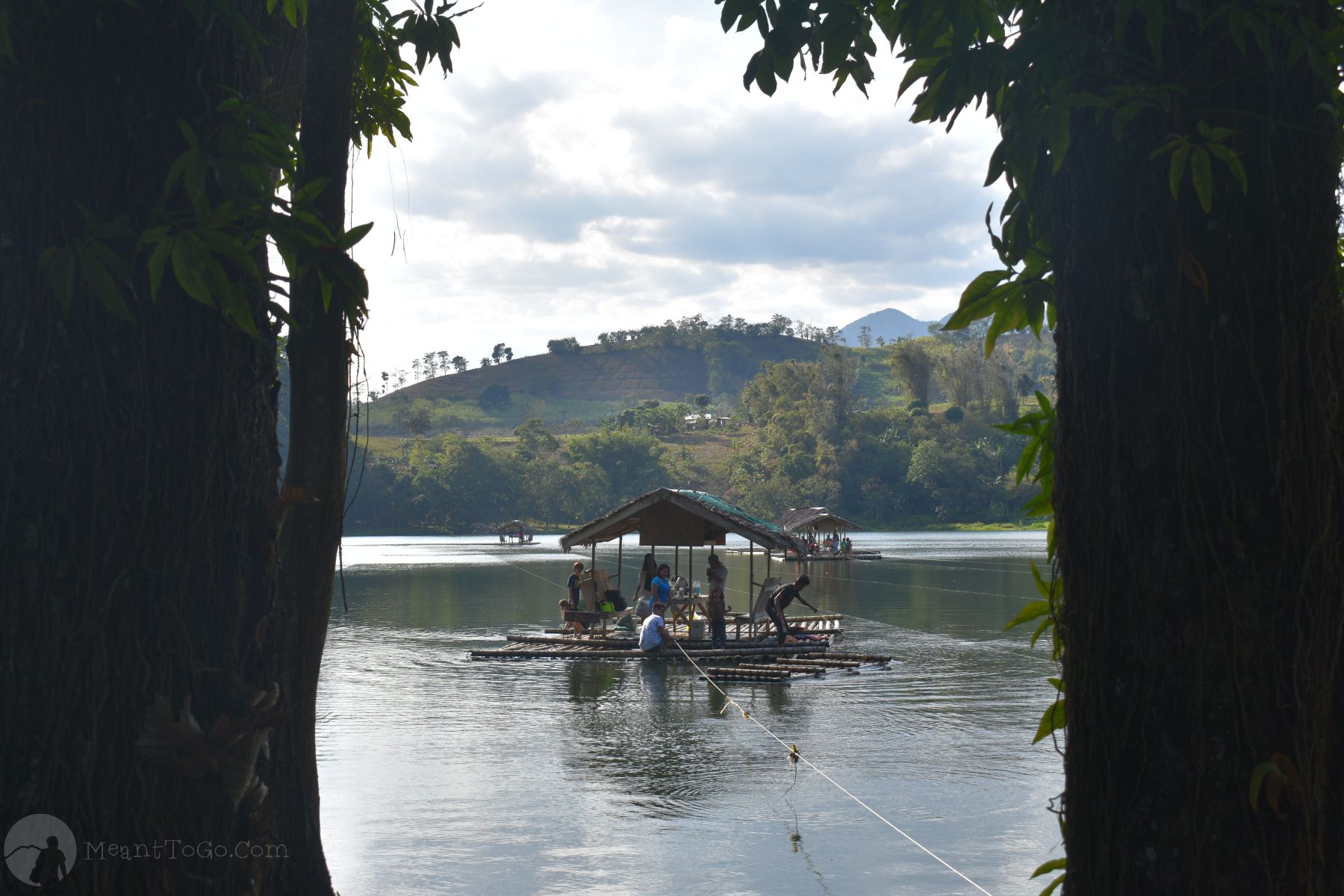 Perhaps this is one of the most relaxing spots you can ever experience when in Bukidnon. By just taking a ride on a floating bamboo raft, you get to appreciate the beauty of the lake in all its calmness and serenity. Aside from the lake itself, you can enjoy a nice sunset reflecting its golden glow on the water and the surrounding rolling hills. Truly, Lake Apo offers a great scenery you will cherish and remember in time.
Check out my Lake Apo Travel Guide for more details about this attraction.
Entrance Fee: PHP 25
Location: Valencia City
Scale the summit of Mt. Capistrano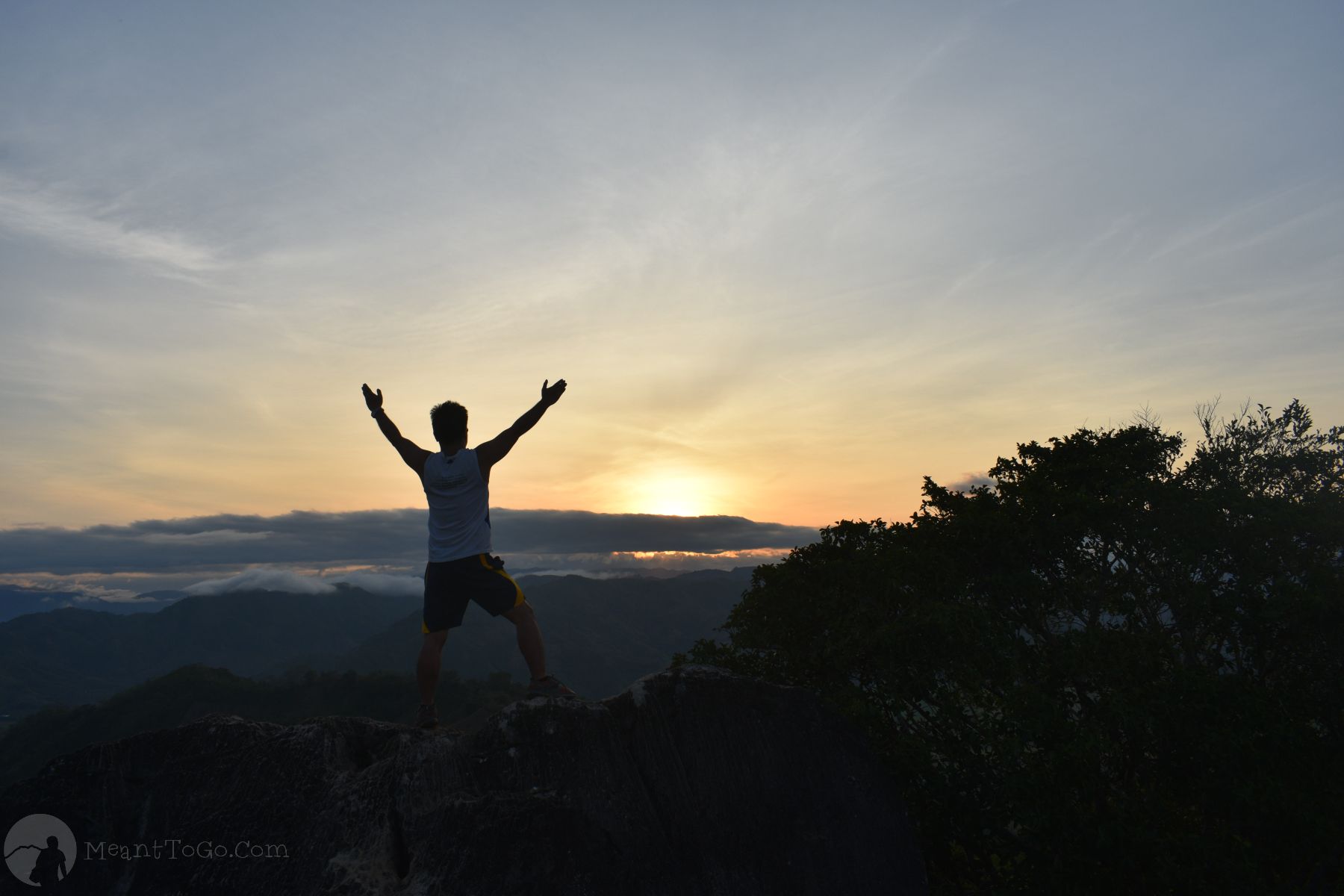 At about 600 meters above sea–level, Mt. Capistrano might not be that high. But the terrain going to its peak is challenging enough to attract even seasoned mountaineers. It is an ideal hiking destination particularly for beginners. While you might find its trail that is as steep as 80° (well, some part of it) challenging, you will sure get awed by the breathtaking vistas above.
Check out my Mt. Capistrano Travel Guide for more on this hiking spot.
Registration Fee: PHP 50
Obligatory Tour Guide Fee: PHP 300 (good for 10 pax)
Location: Malaybalay City
Rejuvenate your aching body at Nasuli Cold Spring Resort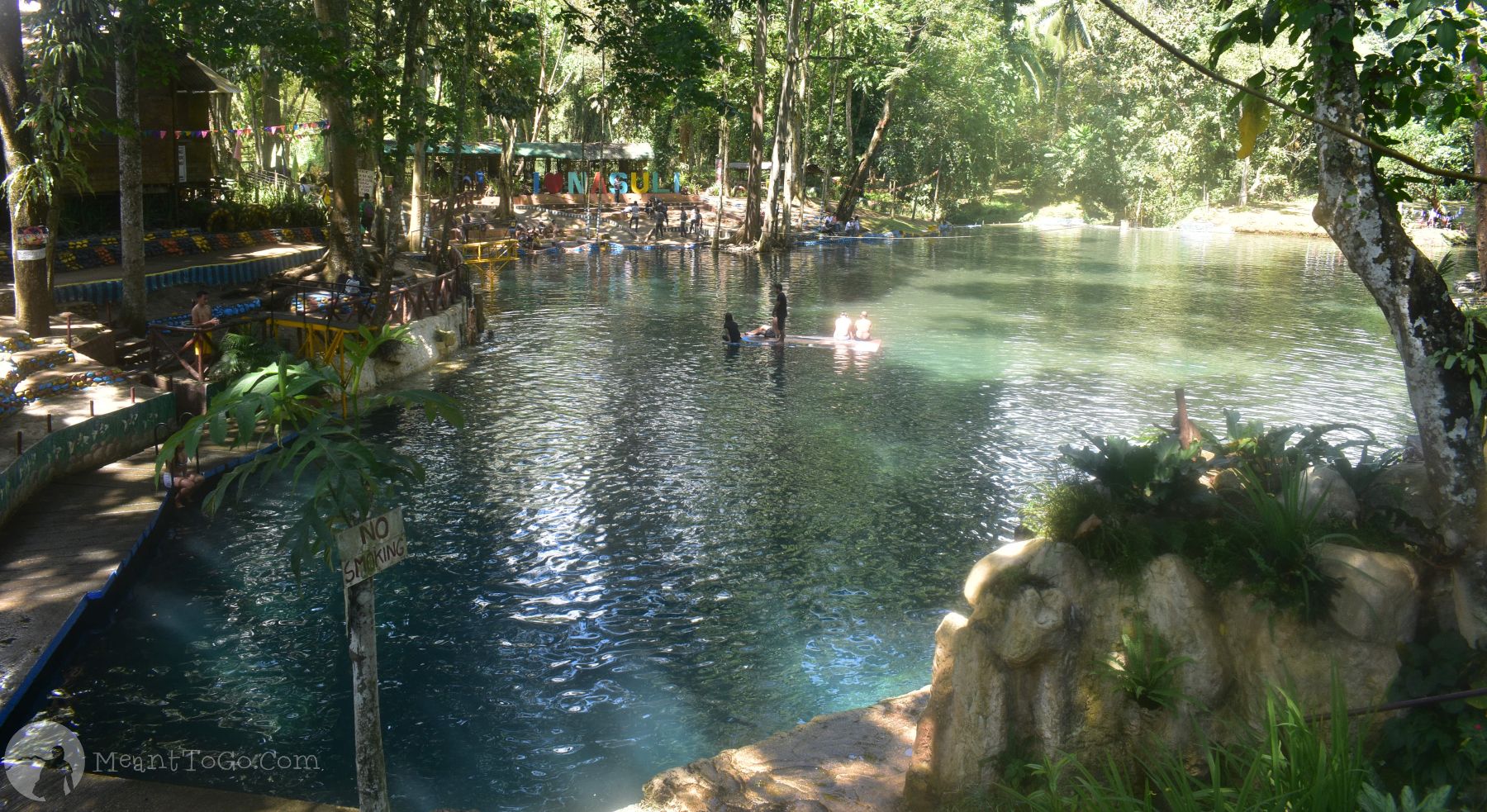 After the adrenaline rush brought about by your Mt. Capistrano trek, it would be nice if you make a side-trip to Nasuli Cold Spring Resort. It will surely ease your aching body from the climb. Visiting this resort is a nice way to conclude your Bukidnon weekend getaway. You will go home refreshed and renewed from all of the tiring activities in your itinerary.
Check out my Nasuli Trave Guide to know more about this cold spring resort.
Entrance Fee: PHP 40
Location: Brgy. Bangcud, Malaybalay City
HOW TO GET THERE
If you are coming from outside Mindanao (e.g. Manila, Cebu, Clark), the best route to take is either via Cagayan de Oro or Davao City.
(via Davao City)
Fly to Davao City (Leading airlines have daily flights to Davao City from major airports in the Philippines.)
From Davao International Airport, take a ride going to Davao Overland Transport Terminal (Ecoland)
Take a bus ride bound for Cagayan de Oro (Rural Transit)
Alight at The Overview for your first stop
(via Cagayan de Oro)
Please note that, when going to Bukidnon via CDO, you may decide to change which place to visit first and which one is last to be efficient with time. In other words, consider following the Davao itinerary in reverse order.
Fly to Cagayan de Oro  via Laguindingan Internation Airport in Misamis Oriental (Leading airlines have daily flights to this airport from any other major airport in the Philippines.)
From the airport, take a shuttle ride going to Agora Bus Terminal (Lapasan)
Take a Rural Transit bus ride from Agora Bus Terminal bound for Malaybalay
Alight at Brgy. Bangcud for your first stop, which is Mt. Capistrano (landmark: Bangcud Fundamental Baptist Church)
WHERE TO STAY
During my trip, I stayed at GV Hotel to spend the rest of my first night. The place might not that fancy, but decent enough to get the comfort you need. You can have a room for two for only 700 pesos, air-conditioned. Fan rooms are even way cheaper.
Check current rates.
If GV isn't the type of accommodation you like, no worries as there are plenty of options in Valencia City and Malaybalay
SAMPLE ITINERARY
1ST DAY:
7:00 AM – Depart Ecoland Terminal
10:30 AM – Arrive at The Overview
11:30 AM – Depart for Maramag Terminal
12:30 PM – Arrive at Maramag Terminal (eat quick lunch)
1:00 PM – Depart for Dologon
1:45 PM – Arrive at Dologon-Sayre Highway junction (transfer for a habal-habal ride to Lake Apo)
2:30 PM – Arrive at Lake Apo
5:30 PM – Depart for Valencia City
6:30 PM – Arrive at Valencia City (take dinner, check-in at your chosen accommodation)
9:00 AM – Lights out (you need to be early tomorrow)
Note: Why choose Valencia City to spend the rest of the night? Because it has a lot of accommodation options and it is not far from your next destination.
2ND DAY:
3:00 AM – Rise and shine (prepare for Capistrano trek)
3:45 AM – Hotel checkout; depart for Brgy. Bangcud habal-habal terminal (the junction going to Capistrano)
4:20 AM – Arrive at Brgy. Bangcud (take a habal-habal ride)
4:45 AM – Arrive at Mt. Capistrano Registration Center
5:00 AM – Start Mt. Capistrano trek
8:30 AM – End trek; take breakfast
9:00 AM – Depart for Nasuli Cold Spring Resort
9:45 AM – Arrive at Nasuli
1:00 PM – Depart Nasuli for Davao City
SAMPLE BUDGET (Airfare excluded)
Transportation (bus, haba-habal) = PHP 1300
Food (including snacks) for two days = 100 x 6 = PHP 600
Fees (entrance fees, guide fee, bamboo raft) = 115 + 500 + 330 = PHP 945
TOTAL: PHP 2,845