The Municipality of Anda in Bohol continues to amaze visiting tourists with its wondrous natural beauty. From highlands to islands – and more in between. Definitely, its attractions are a thing that Bol-anon should be proud of. Just like this one I am sharing below.
The Combento Cave
Just a few distance from the provincial road, there lies another must-visit spot called Combento Cave. If you happen to visit Anda, you should definitely include it to your itinerary. That is of course, if you love nature tripping.
What's with this cave that tourists continue to flock to this place? Well, outside, it seems there is nothing unusual about this cave; it looks like just the other caves you perhaps have been to. But a few steps down to its chamber – lo and behold! This cave, indeed, is not your ordinary cave. It's a cave pool. You can literally enjoy swimming inside. Though the whole chamber is not that big, the deepest part of the water measures more that 6 feet – enough to have your whole body in a standing position submerged.
As to where the water came from, it remains a mystery. It seems it just springs out from the ground. The close proximity of the cave to the seashore might also be the reason why this cave has water in it. However, the water does not taste salty. Well, just leave this mystery behind. In the mean time, let's just enjoy the fact that the cave is wonderful.
Aside from the ice-cold water, which becomes even more colder in the early morning, you can also enjoy amazing rock formations inside the chamber. Not only that, you can also see a school of fish in the water. What a nature treat, right? 🙂
I really enjoyed Combento Cave even if I just went there alone. In fact, I lingered for about an hour enjoying the water, checking out the cave's wall and ceiling in details, and watching those tiny water creatures (I mean that school of fish)
Below, take a look at some of the photos I have (taken on July 22, 2018):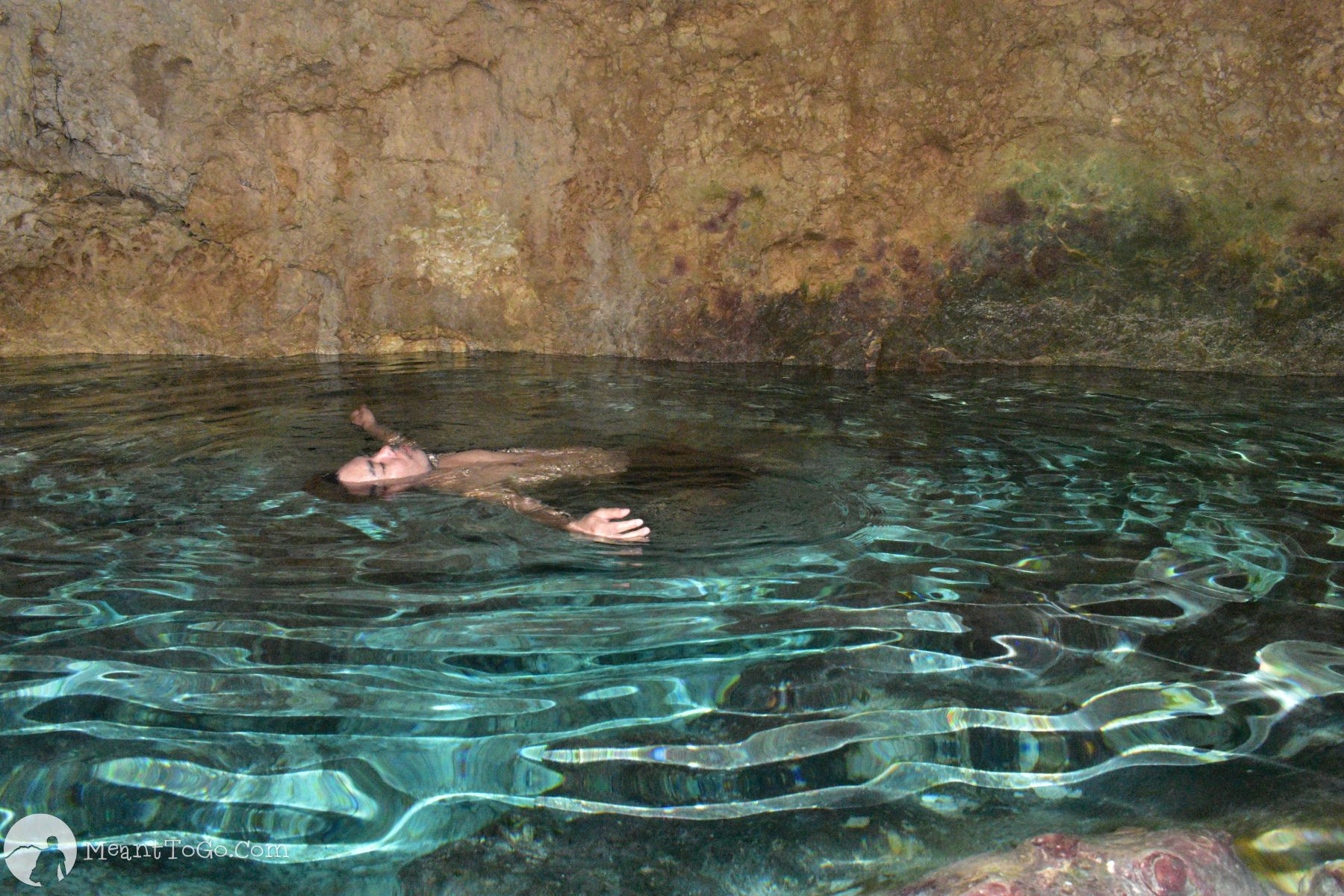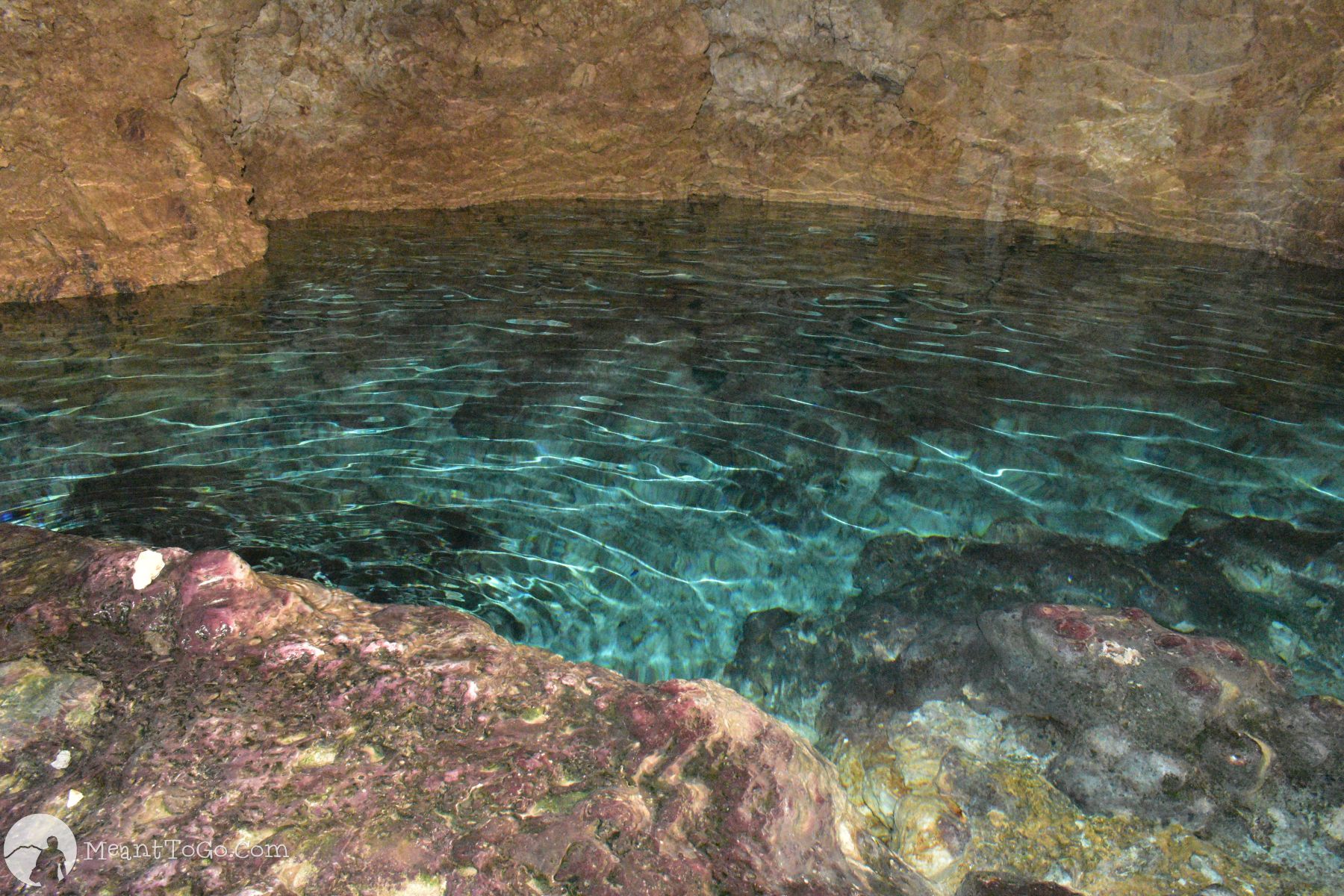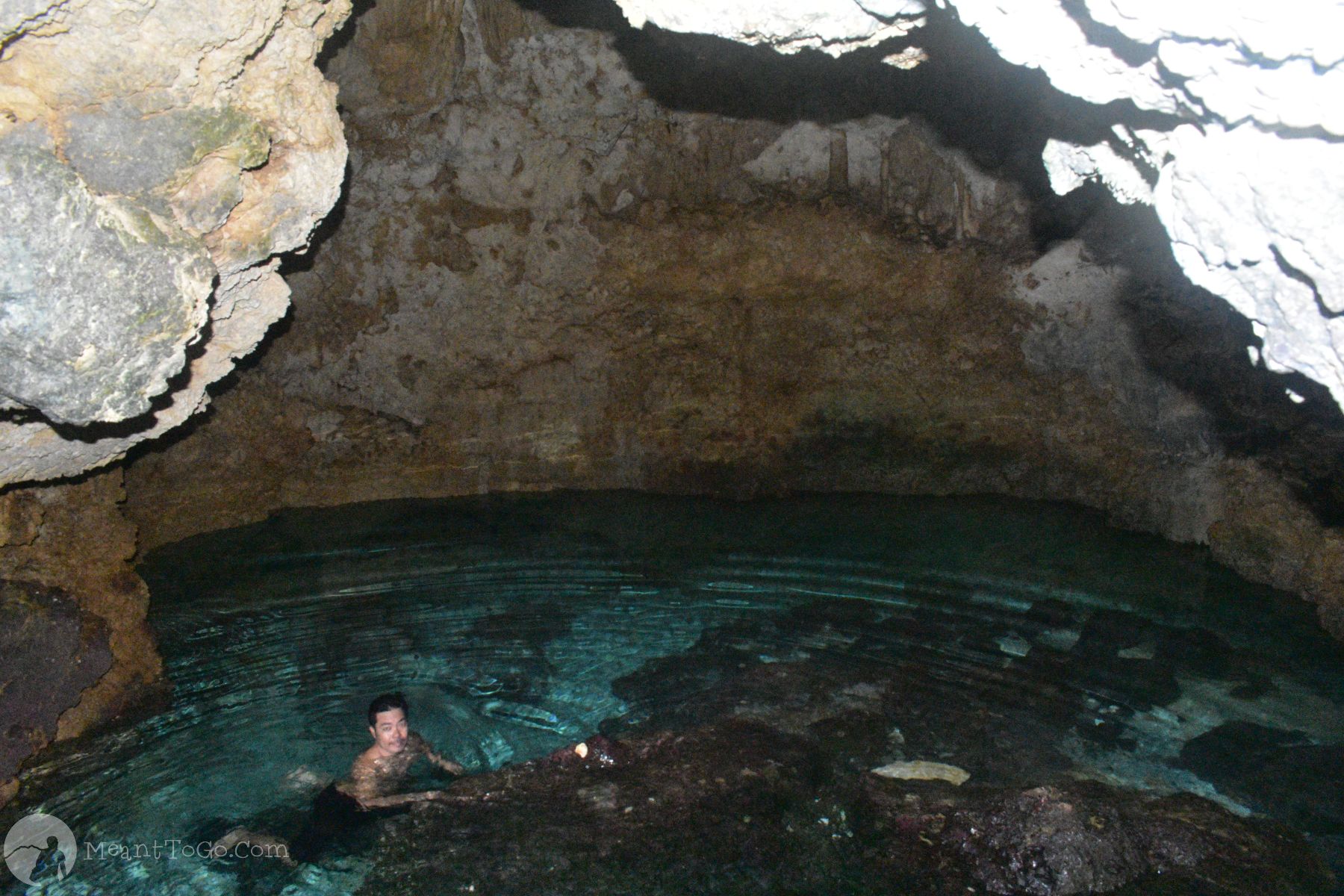 Entrance Fee
The entrance fee is 20 pesos; no other charges to pay
How to get there
From Tagbilaran Airport
Take a tricycle ride to Dao Bus Terminal

Take a bus ride bound for Anda
Alight at the corner of Bituon Road (your bus conductor should know where to drop you off)
From that corner, you can take a habal-habal ride all the way to the entrance of Combento Cave
Alternatively, you can take this:
From Tagbilaran Airport, take a tricycle ride to Dao Bus Terminal
Take a bus ride bound for Ubay
Alight at the Guindulman-Anda Provincial Road intersection
From there, take a habal-habal ride that brings you all the way to Combento Cave (fare is 100 pesos – haggle if you want)
From Tubigon Port
Take a van ride bound for Carmen
From Carmen, take another van ride bound for Alicia
From Alicia, hop on a bus bound for Tagbilaran, alight at the Guindulman-Anda Provincial Road intersection (just tell the bus conductor to drop you off the corner of the street going to Anda)
From there, take a habal-habal ride all the way to Combento Cave
Where To Stay In Anda, Bohol
Tips you might find useful
Be there early in the morning when there are still a few tourists around; the place gets crowded throughout the day, so make sure you can enjoy it before more tourists arrive
Do not litter. Dispose of your trash properly or bring them back home with you
The cemented stair and other parts of the cave are slippery, so make sure you are careful
You can just take a walk from the highway if you want to save more from fare expenses; the Combento Cave is not that far from the main street (let say, just a few hundred meters away)
Be mindful of the environment; be a responsible tourist by not bringing home with you any stuff from there as memorabilia, most especially if it is prohibited by the local authority.