You might find it a bit shallow but I admit that one big motivating factor why I made a trip to Tokyo was to see autumn leaves. I thought seeing trees in vibrant colors – in different shades of red, orange, yellow – was mesmerizing. However, trees were still green in the metro in the first half of October (my vacation schedule), so I decided to make a side-trip to Nikko. That was after knowing from the autumn foliage forecast that changes in colors start from north to south; from higher elevations to the lower ones.
Nikko is a small city located north of Tokyo. It is just two hours away by train from the latter. Its topography, particularly, its elevation, has made it a popular destination for autumn sightseeing even in the early October – the time when remnants of summer still visible in the highly urbanized Tokyo.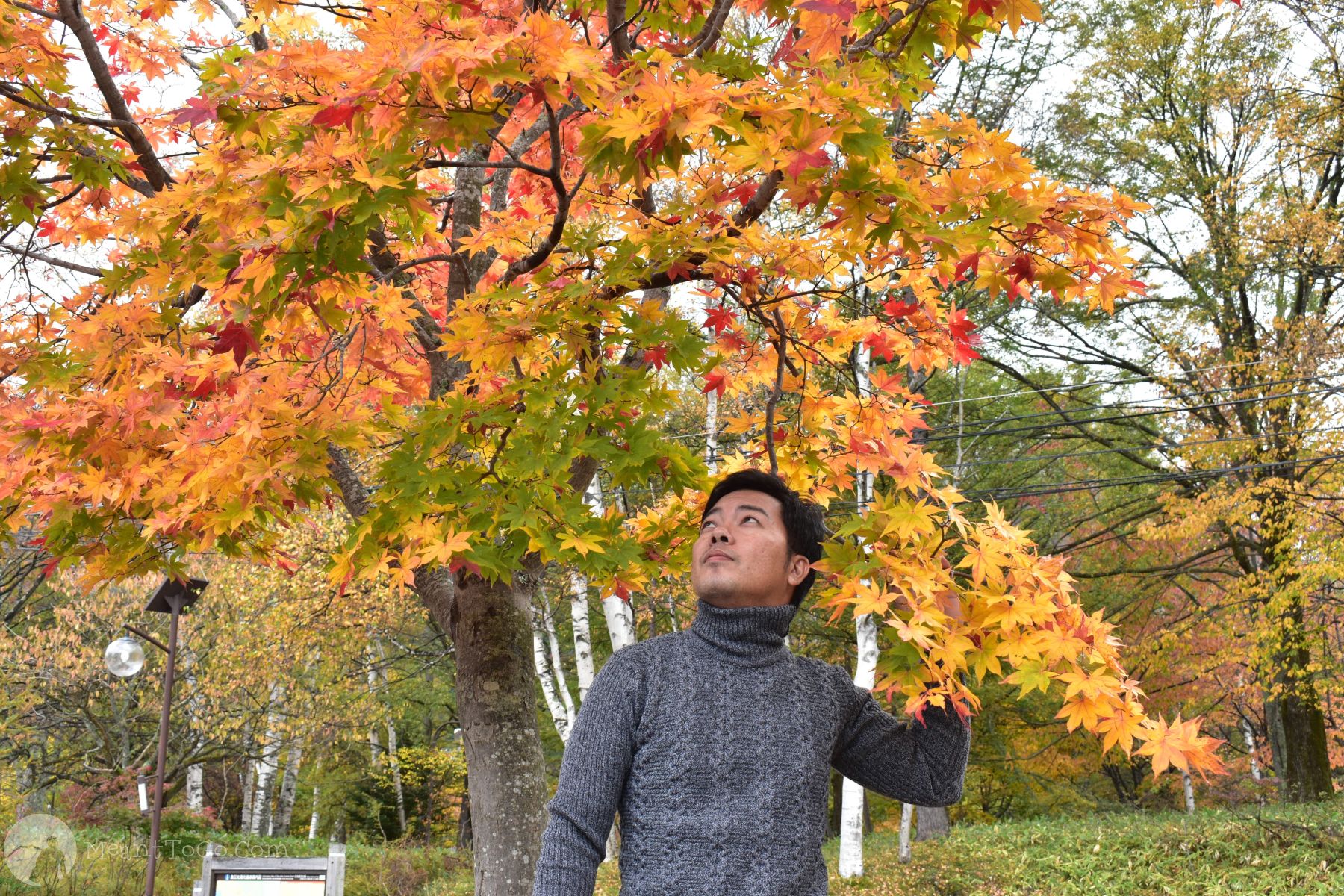 So, in Nikko, what did I find? Yes, the city did not fail my expectation; in fact, it exceeded it. My intent was just to see trees in autumn colors but Nikko gave me way more treats. It literally left me teary-eyed in awe. From the beauty of a single maple leaf gliding in the air to grandiose, elaborate shrines; from serene lakes to majestic waterfalls; from scenic grasslands to exhilarating winding highways – all of them took my breath away. And yes, no exaggeration there. Truly, it is a must-visit for those who want to take a break from the concrete jungle of Tokyo; for those who love nature.
Places to visit in Nikko
If you plan to make a side-trip to Nikko, here are the attractions I recommend visiting:
Shinkyo Bridge
Recognized as one of the World Heritage sites in Japan, this vermilion lacquered bridge belongs to Futarasan Shrine and is designated as an important cultural property. With its intricate designs and historical significance, the site is definitely worth visiting.
Entry Fee: ¥300
Access: Tubo Bus Stop #7
Toshogu Shrine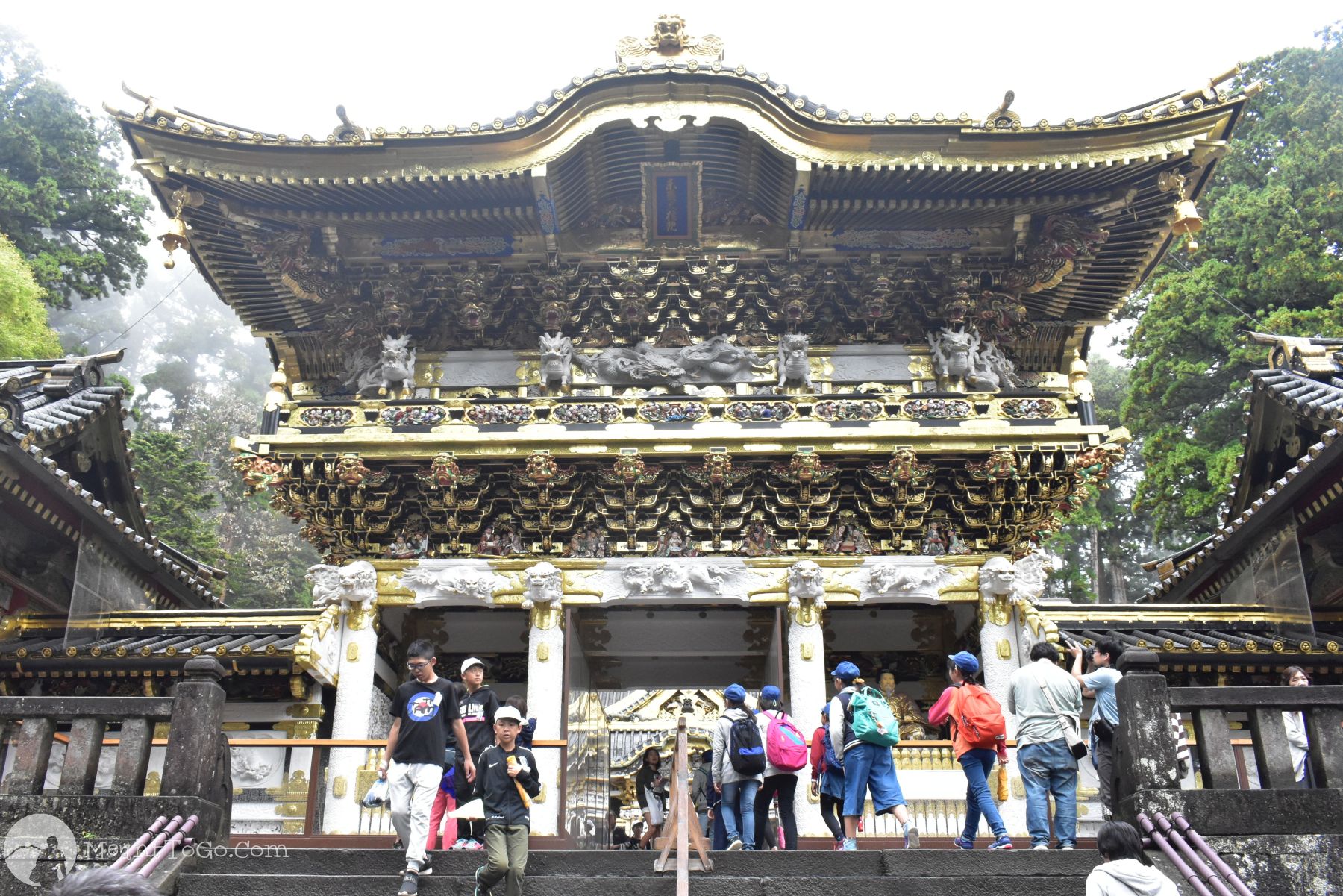 It is fulfilling to visit a place that lets you connect to spirituality. When in Nikko, don't forget to visit Toshogu, a gorgeous shrine that worships the first shogun of the Edo era, Tokugawa Ieyasu. You will surely be amazed not only with the design of the shrines and temples (adorned with gold finish) within this expansive complex, but also on how deep-rooted is the faith and the connection of the Japanese people to spirituality.
Entry fee: ¥1,300
Access: Tobu Bus Stop #50
Kegon Waterfall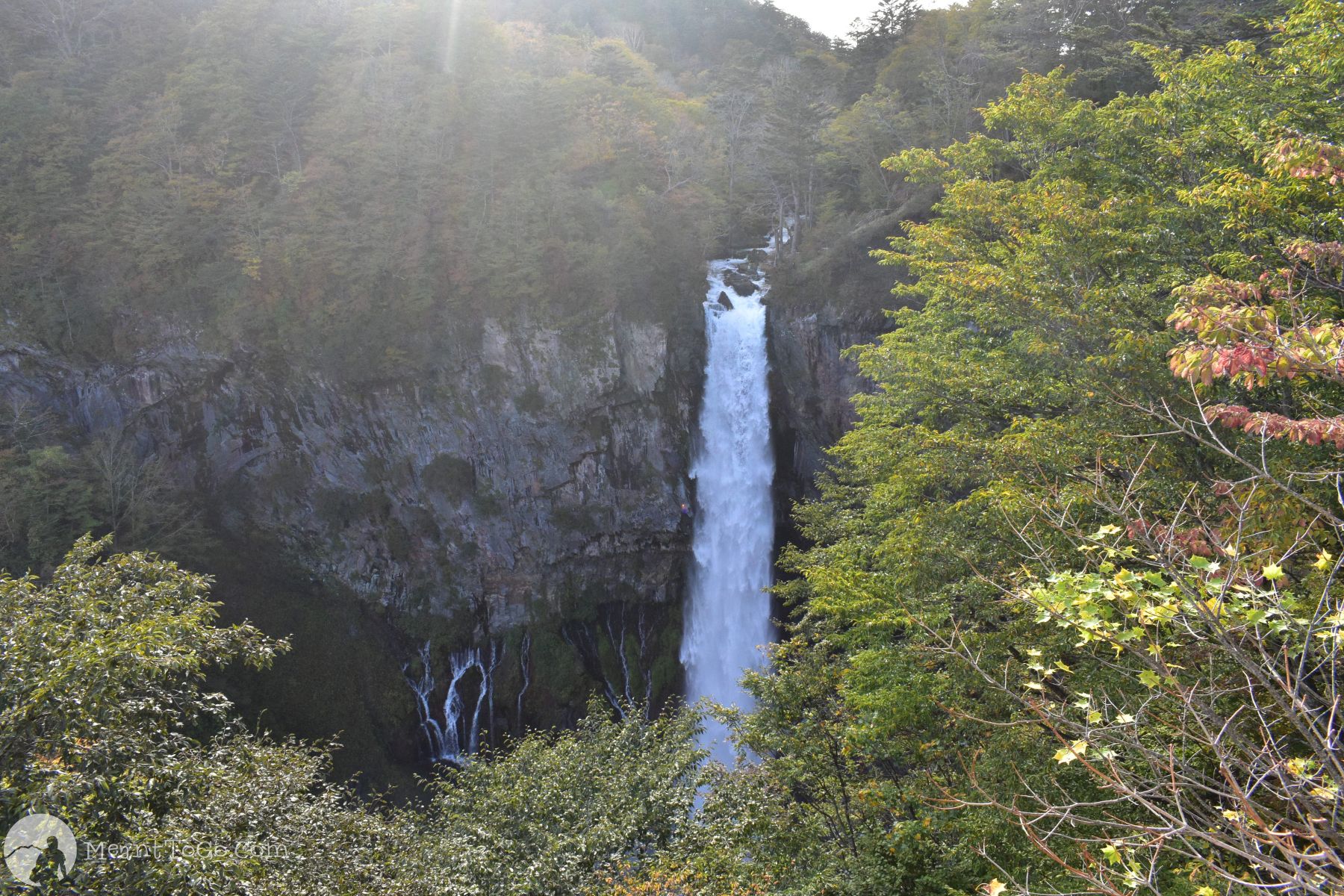 One of Nikko's most iconic tourist spots and is recognized as one of the three most beautiful waterfalls in Japan. Kegon Falls becomes even more beautiful in the autumn season, when it is enhanced by different shades of bright colors.
Access: Tobu Bus Stop #26
Akechidaira Ropeway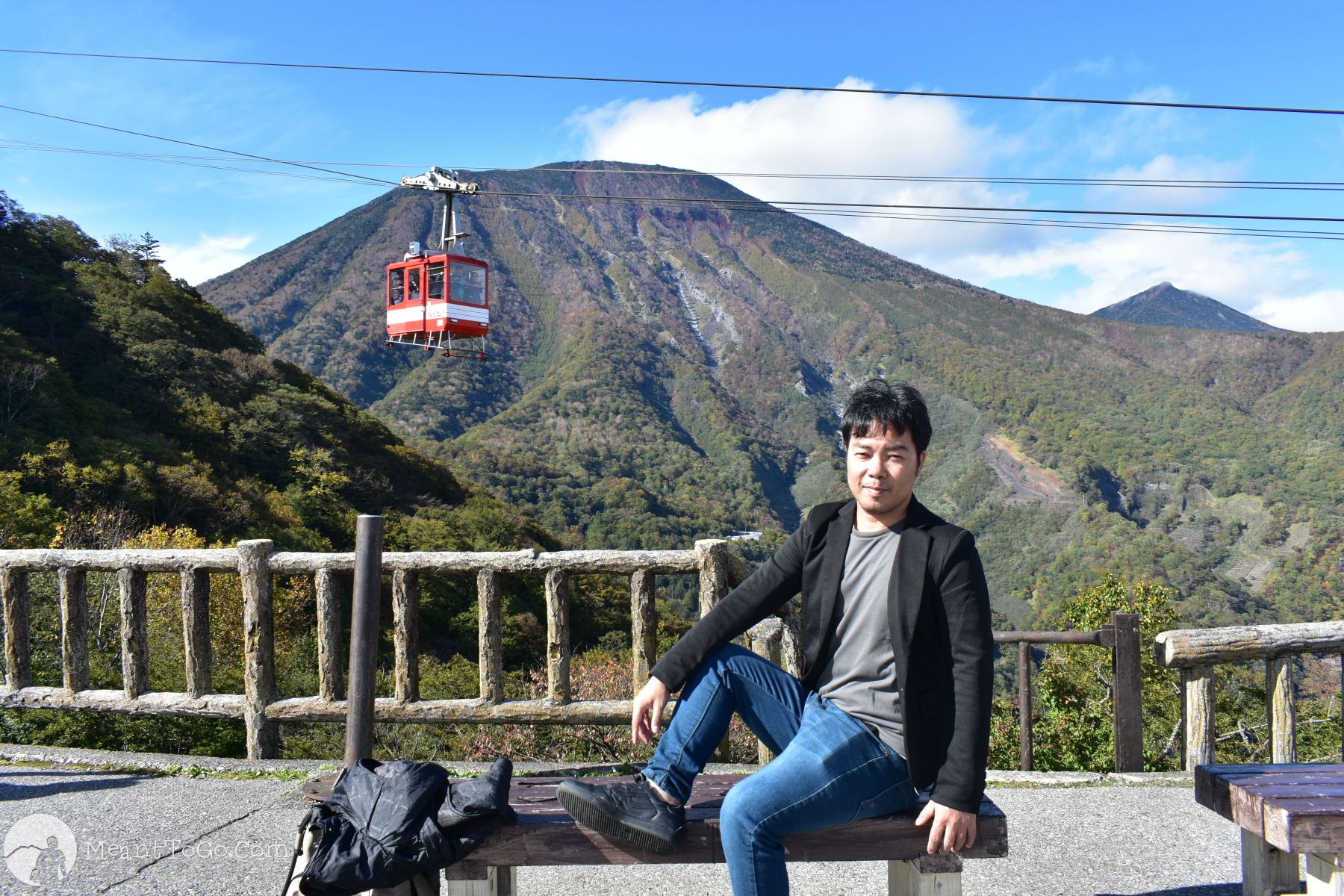 Behold the stunning vista of Lake Chuzenji, Kegon Falls, the majestic Mt. Nantai and the rest of the expanse of Nikko and neighbouring places. Up above on the observation deck, you are also treated with refreshing, a bit of a chilly air that invigorates your senses.
Ride fee (round trip): ¥710 (free for Nikko Pass All Area holders)
Access: Tubo Bus Stop #24
Lake Chuzenji
The tranquility of the lake enhanced by rejuvenating fresh air and the beauty of the surrounding autumn foliage attract thousands of tourists to Lake Chuzenji each day. Several fun activities can be done in the area, but I guess one that can highlight your visit is the lake cruise. You will not just see the expanse of the lake but you can experience it yourself thru their sightseeing cruise.
Sightseeing cruise fee: (free for Nikko Pass All Area holders)
Access: Tobu Bus Stop #26
Yumoto Onsen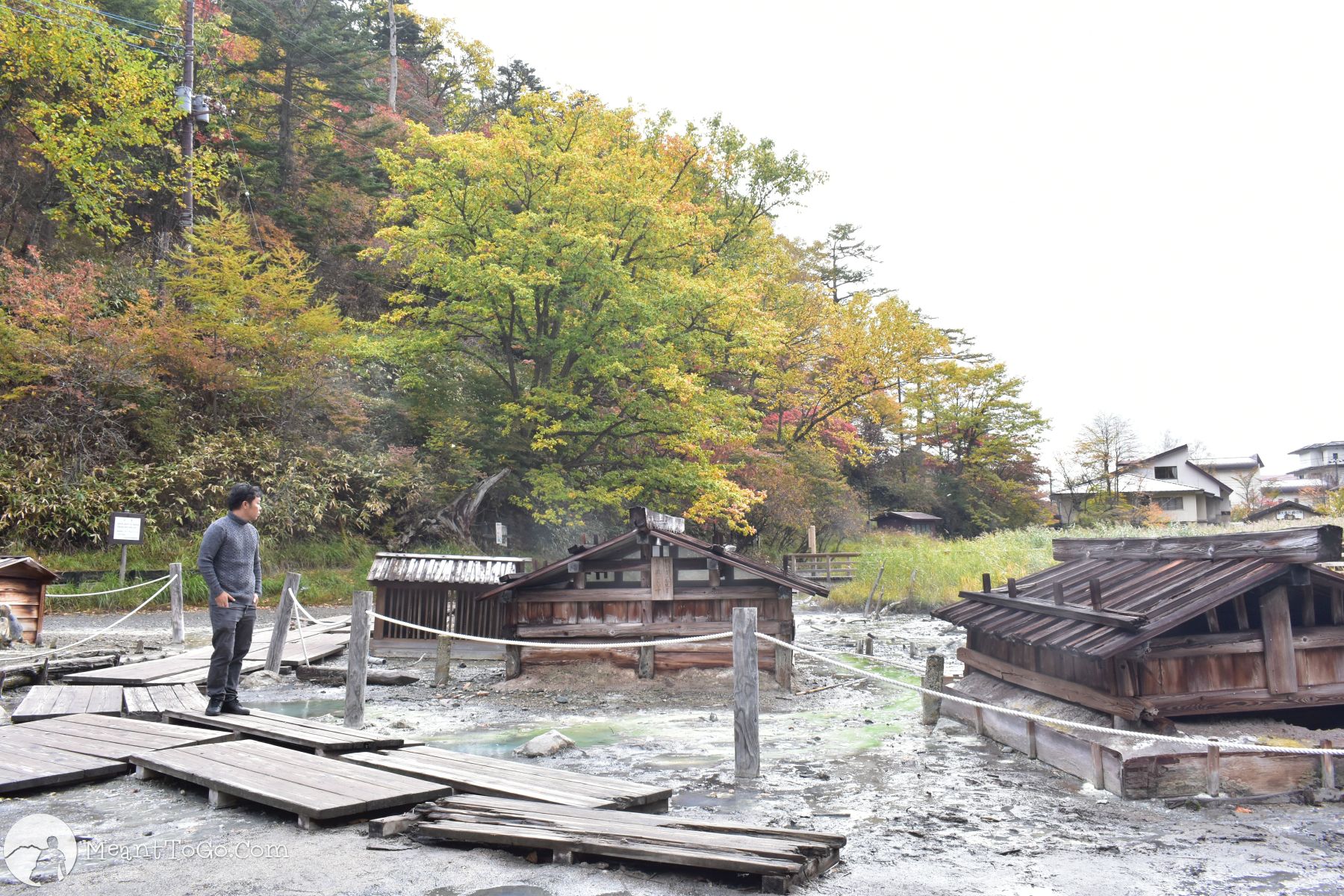 Yumoto means "origin of hot water". It literally has a number of hot springs; you can see them steaming with sulfuric smell, which is believed to be therapeutic. This is the reason why Ryokan with public baths is popular in the area.
Access: Tubo Bus Stop #46
Lake Yuno
A few distance from the Yumoto Onsen, you can see this amazingly serene lake that was formed after the eruptions of Mt. Mitsudake. Yuno literally means hot lake. The beauty and serenity of the lake, even more enhanced by surrounding autumn trees and grasslands, makes it a thing to behold.
Access: Tubo Bus Stop #45
Senjogahara Marsh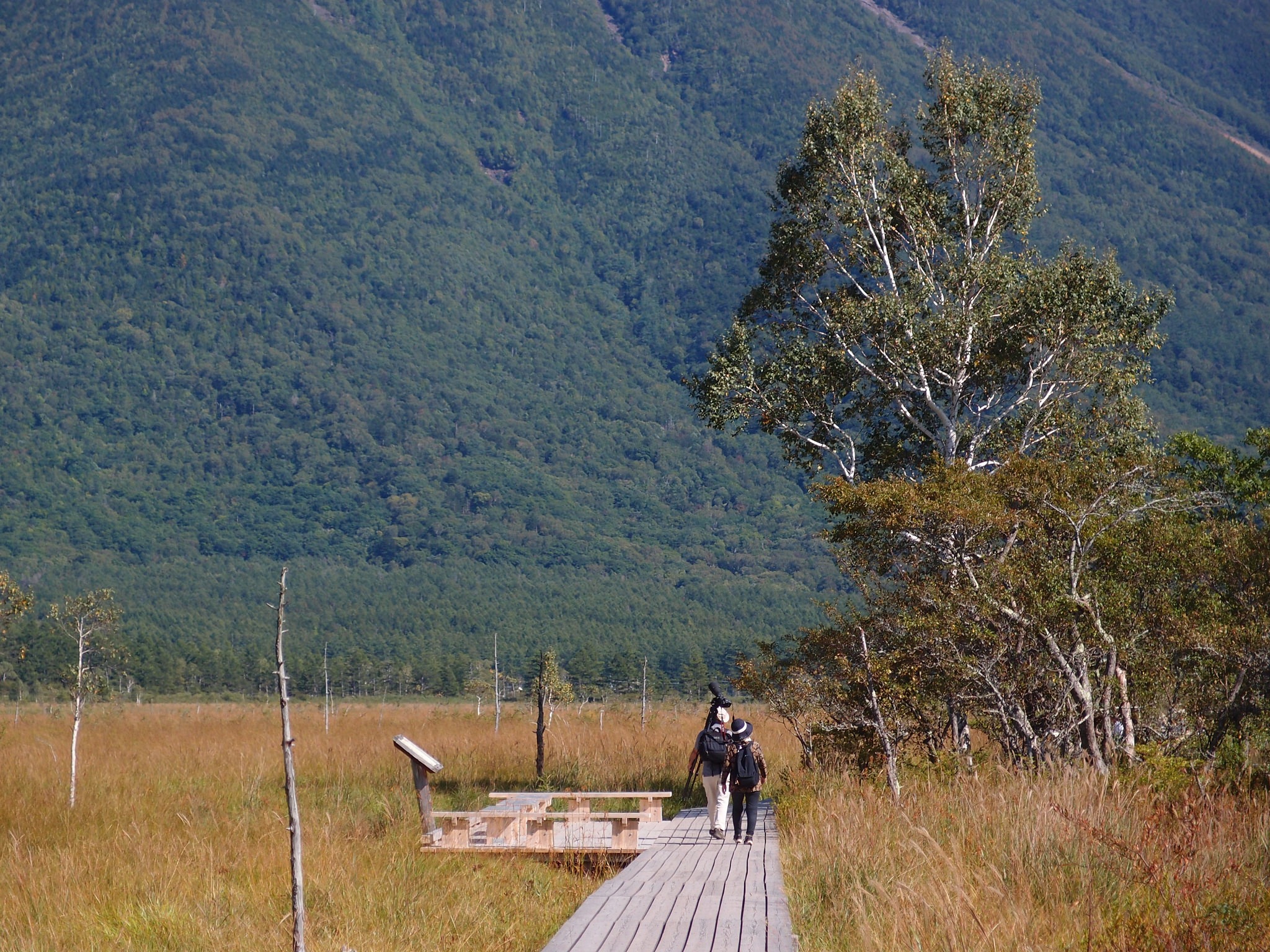 This marshland is so wide – an expansive 400-hectare wetland located at an elevation of about 1400 meters. It is a recommended destination for those who love to take a day trek most especially during autumn when the temperature is just right for outdoor activities.
Access: Tobu Bus Stop #40
Irohazaka Highway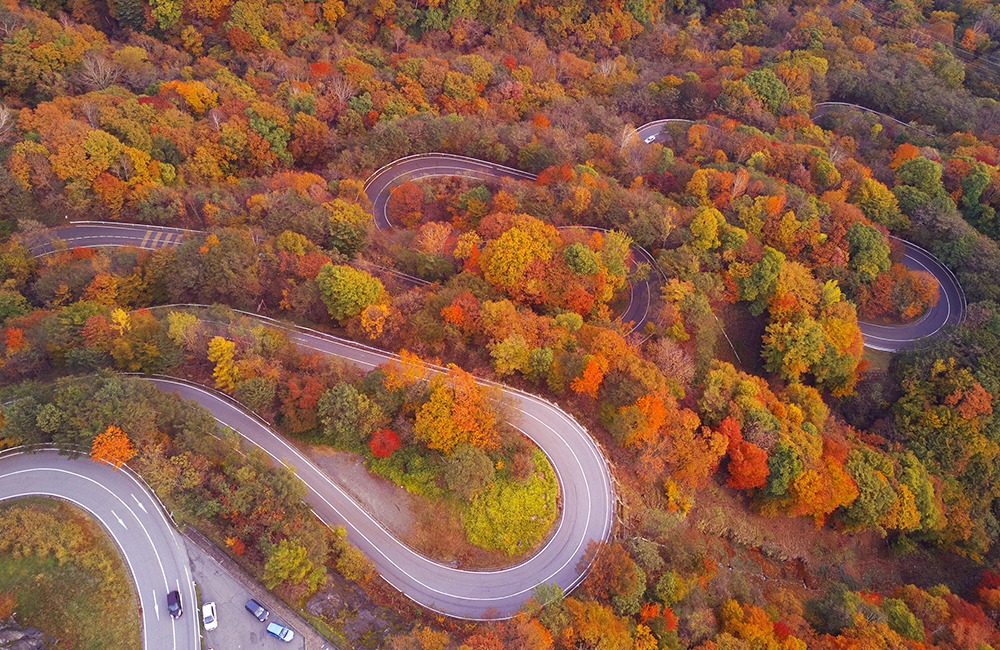 Take a heart-pumping bus ride through this super-winding highway. You will surely experience a different level of thrill as your bus makes twists and turns on this part of the road with a very complex terrain features. You will pass by this highway as you go farther into the greater Nikko area, particularly when you go to Yumoto Onsen.
Some more attractions to see and experience in Nikko (alternatives)
Ryuzu Waterfall
Italian Embassy Villa Memorial Park
Kanmangafuchi Abyss
Where to stay in Nikko
There are quite a number of good accommodations in the city such as the 5-star rated Kanaya Hotel Kinugawa or this more homey place called Nikko Guesthouse Toyama (where I stayed).
Here are other accommodation options with their current rates in Nikko, Tochigi.
Sample budget (from Tokyo)
Nikko Pass All Area = ¥4,520
Inclusions: A round trip train ticket from Tokyo; unlimited bus ride in Nikko; entry/ride fee for Akechidaira Ropeway; Lake Chuzenji Sightseeing Cruise fee; and several discounts for other attractions (Check the latest price and inclusions here.)
Meal (for two days) = ¥3,500
Shinkyo Bridge entry fee = ¥300
Toshogu Shrine = ¥1,300
Total:  ¥9,620 (approximately PHP 4,650; USD 89) 
Some Useful Tips when visiting Nikko:
Allocate at least two days when visiting Nikko if you want to experience as many attractions as I specified above.
It is a lot more convenient if you take a tour package when visiting the city. The Tobu Line offers available transportation packages for visiting tourists such as their Nikko Pass All Area package. Again, this covers a round trip train ticket from Tokyo, plus unlimited bus ride around Nikko, which has routes to attractions mentioned above. In addition, these tour packages/passes allow you to visit attractions without paying for entry/ride fees. You just have to show the brochure given to you by the train company.
When you take a lake cruise, schedule it in the morning as the water is calmer in this time of day. The lake water in the afternoon tends to get rough, which often results to cancelling of water cruise schedules.
If you are going for just a 2-day visit, there is a big chance that you won't be able to visit all of the attractions mention above most especially if you linger longer in each of them. With that said, I suggest that you visit first the places you are most dying to see. In my case, I visited Yumoto Onsen first (the bus last stop) as my main goal was to see autumn leaves. Yumoto Onsen area tends to transform in a beautiful autumn color ahead of other areas in Nikko.
Buy food right at the station or at a convenience store and pack them with you as you explore Nikko. Stores become more inaccessible as you go farther away from the city center.
And, lastly, don't forget your camera so that you can capture precious moments.