An amazingly surreal attraction in Siargao
My visit to the popular Magpupungko was part of my 6-day Siargao itinerary. After spending the whole morning at Sugba Lagoon (and a quick lunch), my friends and I went straight to this spot. We wanted to be there during low tide – the time when the rock pools, tidal flats, and rock formations were more defined.
When Magpupungko and its features loomed before my eyes, it made me realize that Siargao is indeed gifted with amazing natural and unique tourist destinations. It was unlike any other seaside attractions I have so far experienced. Truly, Magpupungko is a place that should not be missed by anybody vacationing to the island paradise of Siargao.
4 Magpupungko features that I like the most
The Rock Pools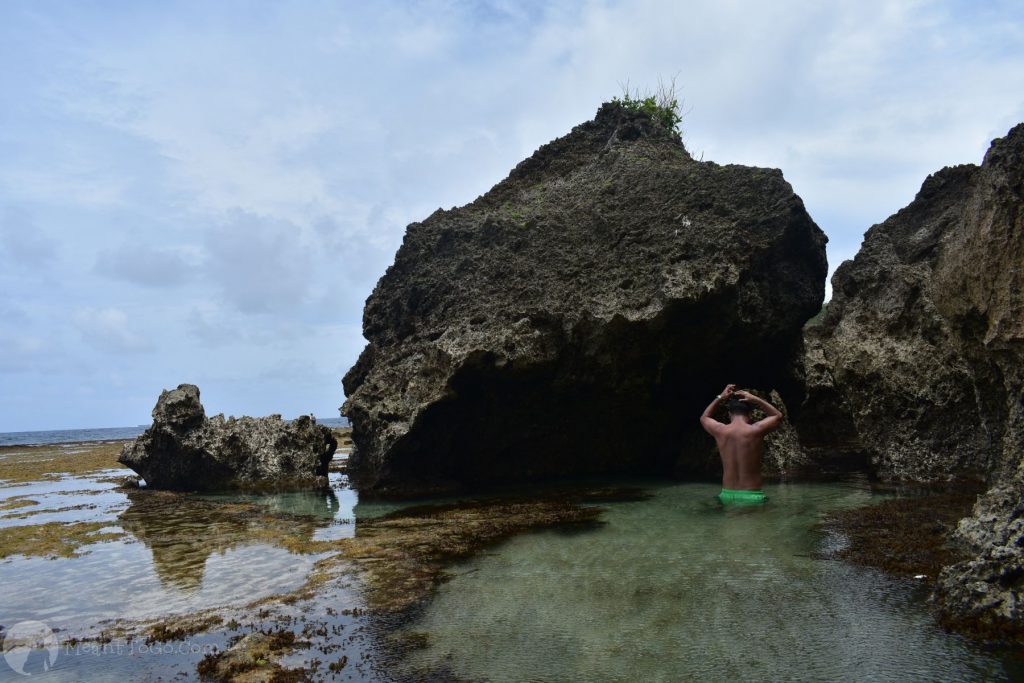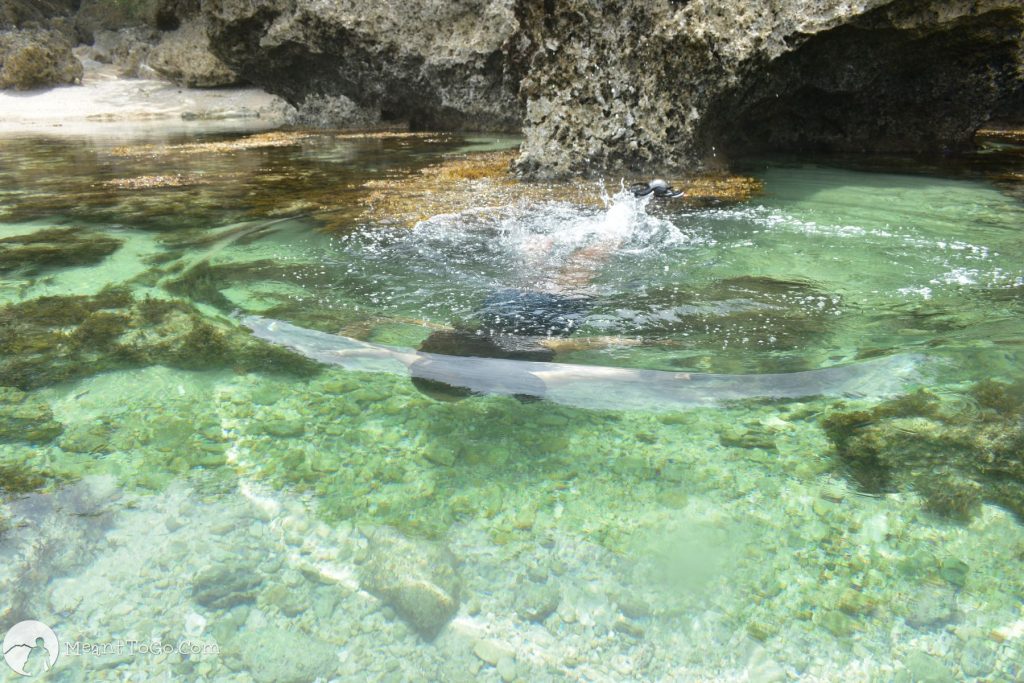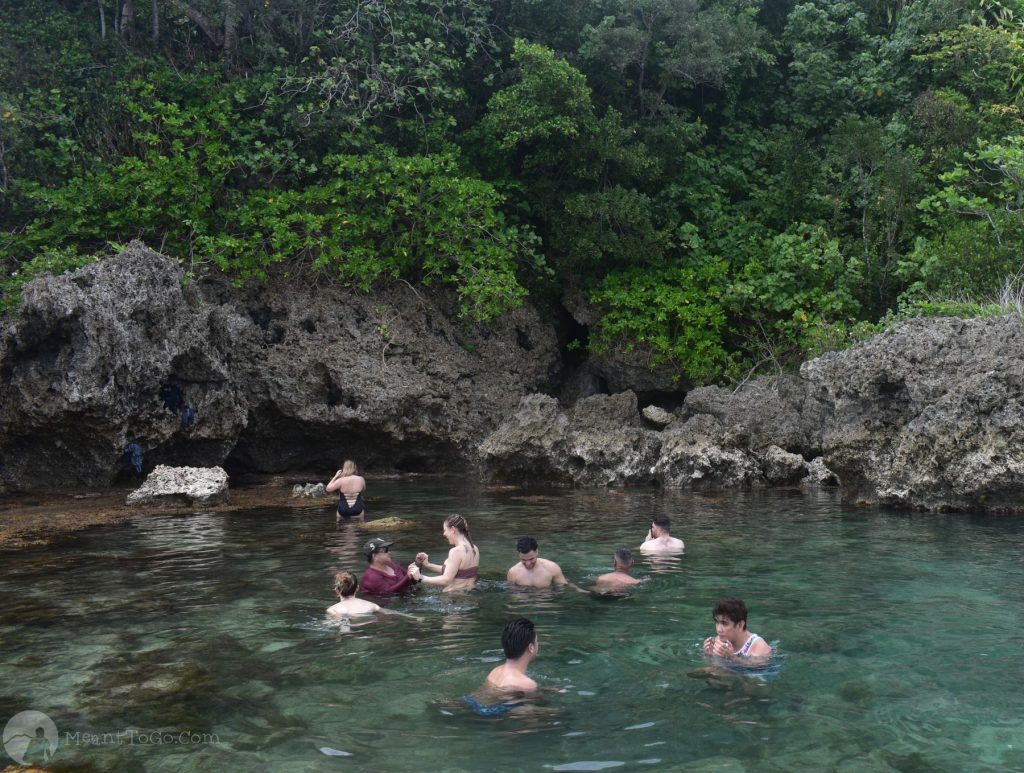 Magpupungko features several rock pools of different sizes and depths.There are waist-deep, knee-deep, and above-head-deep pools. You can can freely choose from these options. In fact, you can try them all. The irregular shapes of these pools as well as the bottom, which features layers of white pebbles, make them more interesting.
The Rock Formations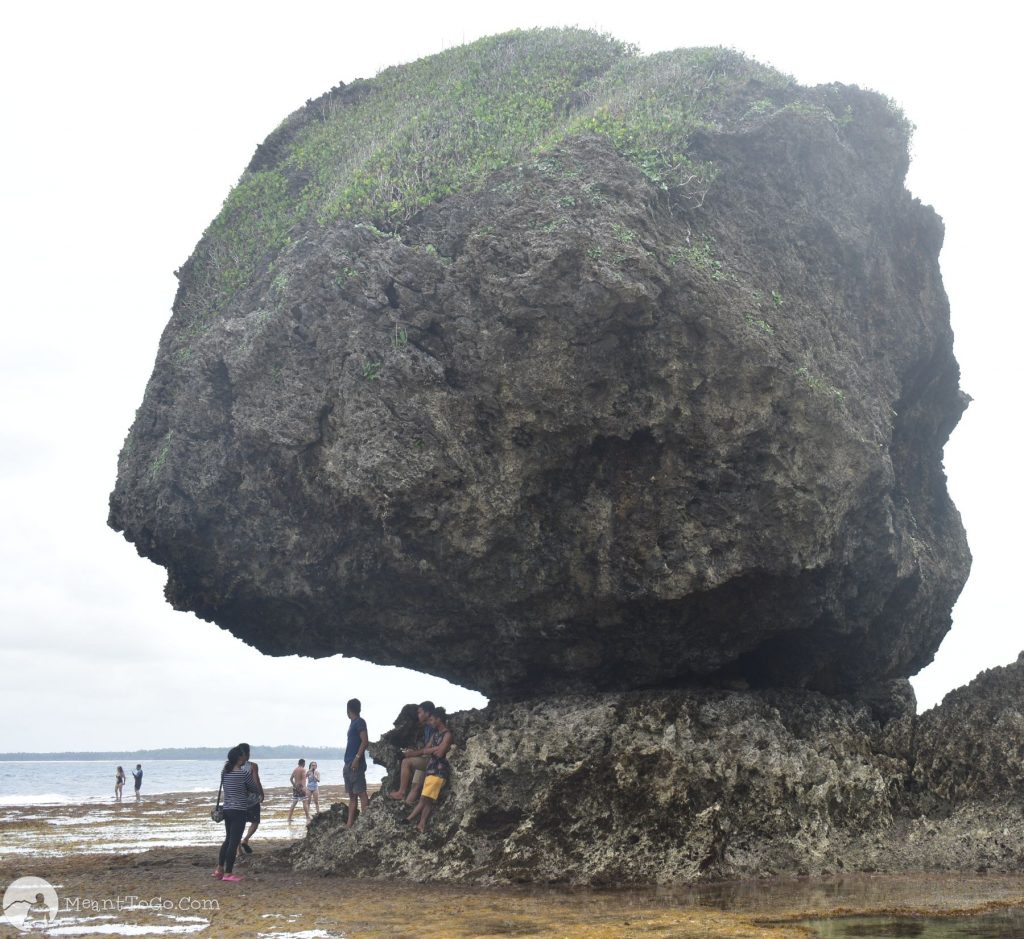 Giant rocks that are as big as a 5-storey building is something… They are as if made for sci-fi fantasy movies. But in Siargao, at Magpupungko in particular, they are a reality. You can touch them, experience them as they tower before you. The natural rock formations at Magpupungko are an attraction that will surely make you appreciate the masterpieces of nature more.
The Tidal Flats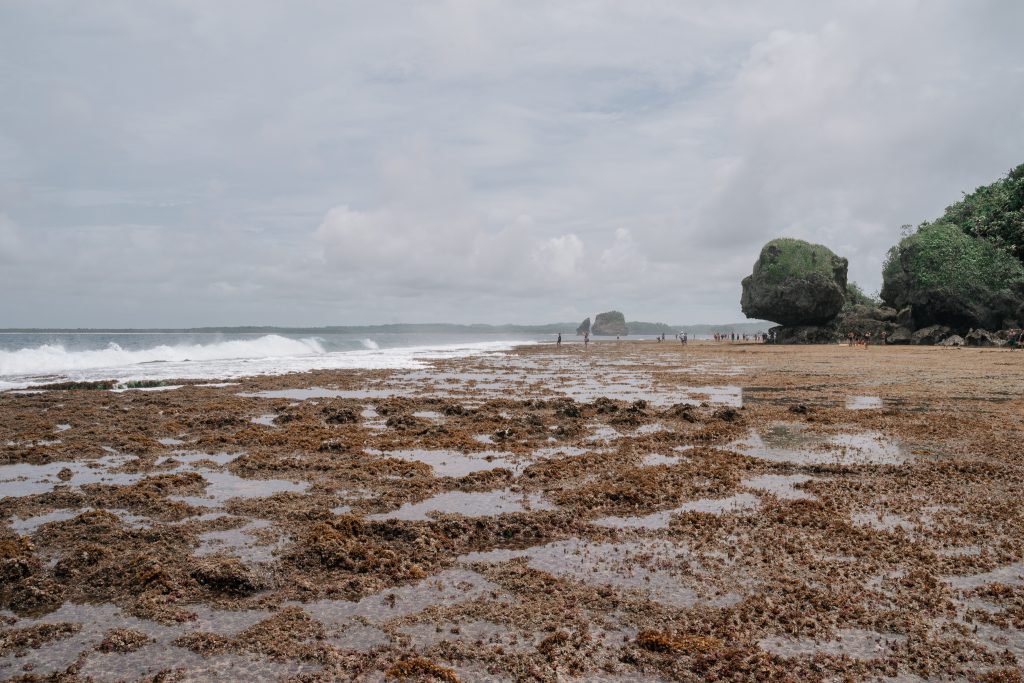 Entering the Magpupungko area, you will notice that you will be walking on a seemingly cemented seaside floors instead of sand. But they are not concrete. They are a natural creation and the locals call them tidal flats, suggesting that they were formed over the years by the waters and waves blown into the shore by the Pacific winds. Tidal flats are as amazing as the other features mentioned above.
The Giant Waves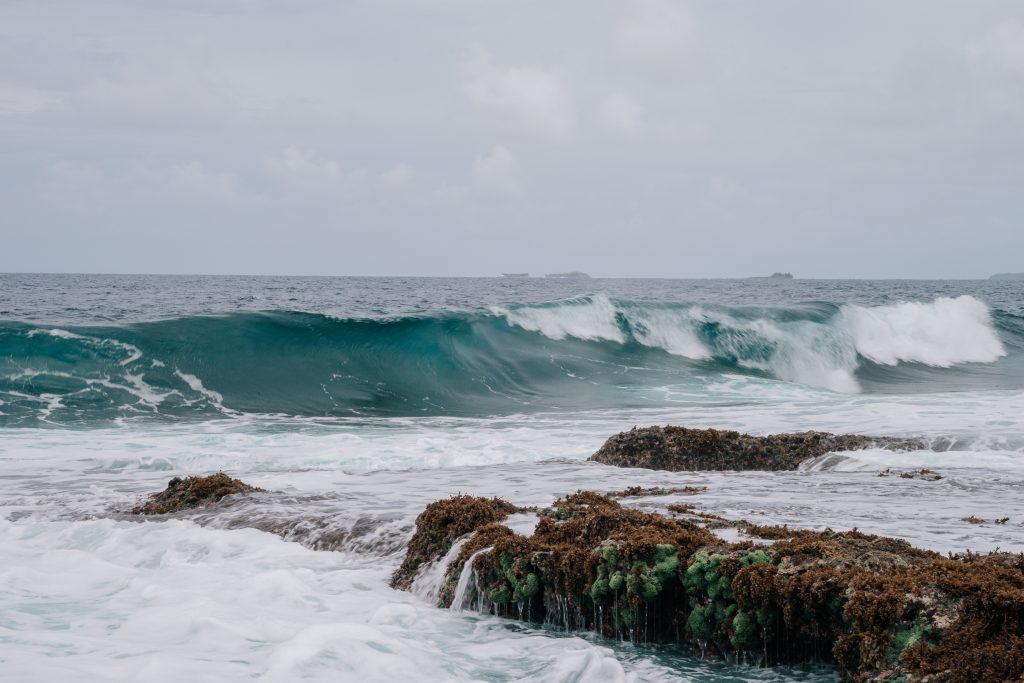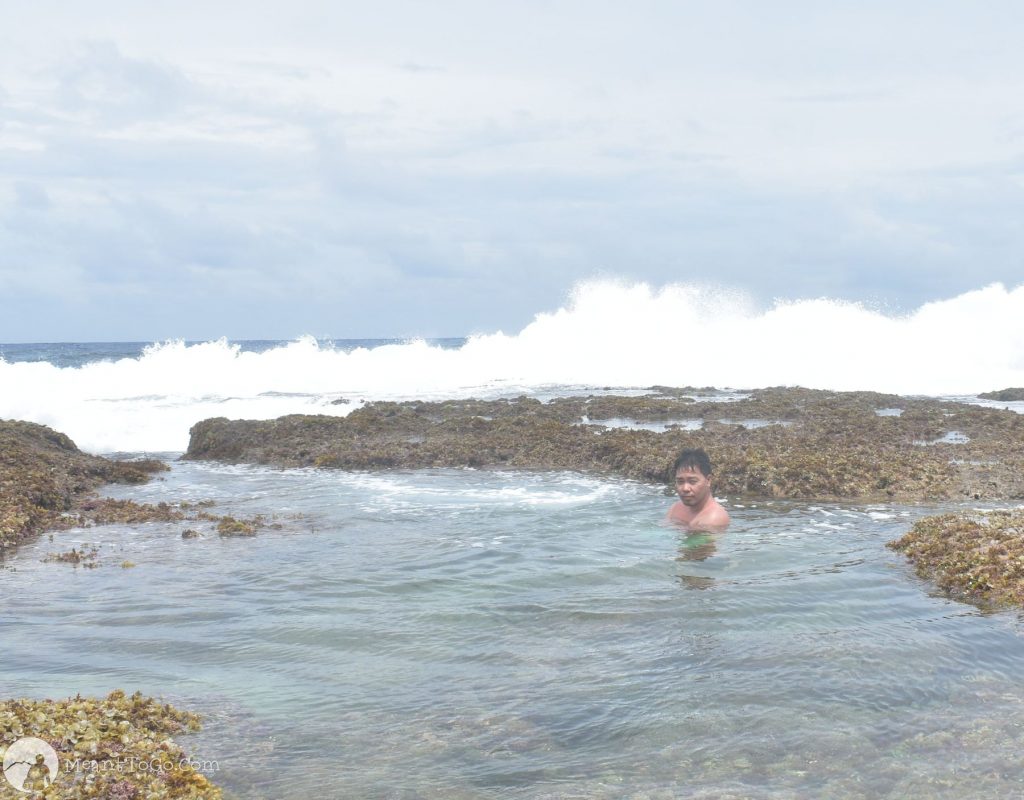 Many tourists visiting Magpupungko spend most of their time at rock pools. But there are others who do not fail to notice also the beauty of the giant waves in the area (like me 😁). If you venture farther into the sea, you will surely be amazed by the beauty of the waves barreling into the edges of tidal flats, creating ripples of whitish bubbles before receding to join the mighty Pacific waters again.
So, visiting Siargao soon? Magpupungko is definitely one of the items that should not be missing in your itinerary. Enjoy!
Fees
Entrance Fee: Php 50
Parking Fee (optional): Php 20
Cottage Rental (optional): Php 300–500
How to get to there (from General Luna)
Magpupungko is located in the Municipality of Pilar. There should be no problem getting there when you get a tour package. If you go there the DIY way from General Luna, you can rent a motorbike and drive through the circumferential road and just ask around which way is going to Pilar. Or you can ride on a habal-habal and the driver should be able to ferry you to Magpupungko without any issue. The ride would take about 45 mins to 1 hour.