Just an hour-ride away from Toril Proper, you can reach this barangay called Sibulan. This barangay harbors a secret – it has a breathtaking waterfall and it is called "Tumari Falls". As to where that name came from, I didn't bother to ask anybody from there. The moment I arrived at this spot, I just paused and watched it for several minutes in its perfect grandeur before doing anything else.
Tumari Falls in a nushell
Tumari Falls isn't that big. Standing at about 25 meters high, it will surely be dwarfed  by the mighty Tudaya Falls when you mentally put them side by side. But it is as beautiful all the same. You will be amazed by its cold and fresh waters falling down into a waist-high basin, before streaming down to the winding stretch of Sibulan River amidst a lush vegetation. Indeed, a tropical paradise that isn't just perfect for a summer getaway but any time of year.
Now, if you are into trekking, nature tripping, you would love to visit this place. And if you do it one of these days, the following are some useful things you might want to know prior to your adventure.
7 things to know
1) The habal-habal ride
Getting there is a challenge. Four-wheeled vehicles are scarce. In fact, there is only one jeepney trip in a day. And chances are that, like me, you will find yourself enduring a heart-pumping habal-habal ride over the paved yet winding highway going to Sibulan.
2) Sibulan is both part of Davao City and Santa Cruz
Some would argue that Tumari Falls is part of Toril District. But the truth is, it belongs to the municipality of Santa Cruz in Davao del Sur. That confusion exists due to the fact that a part of Baranggay Sibulan belongs to Toril District and another part belongs to Santa Cruz. Tumari Falls is within the latter. So, hope this post helps clear that out.
3) Requires about 2-hour walk from jump-off point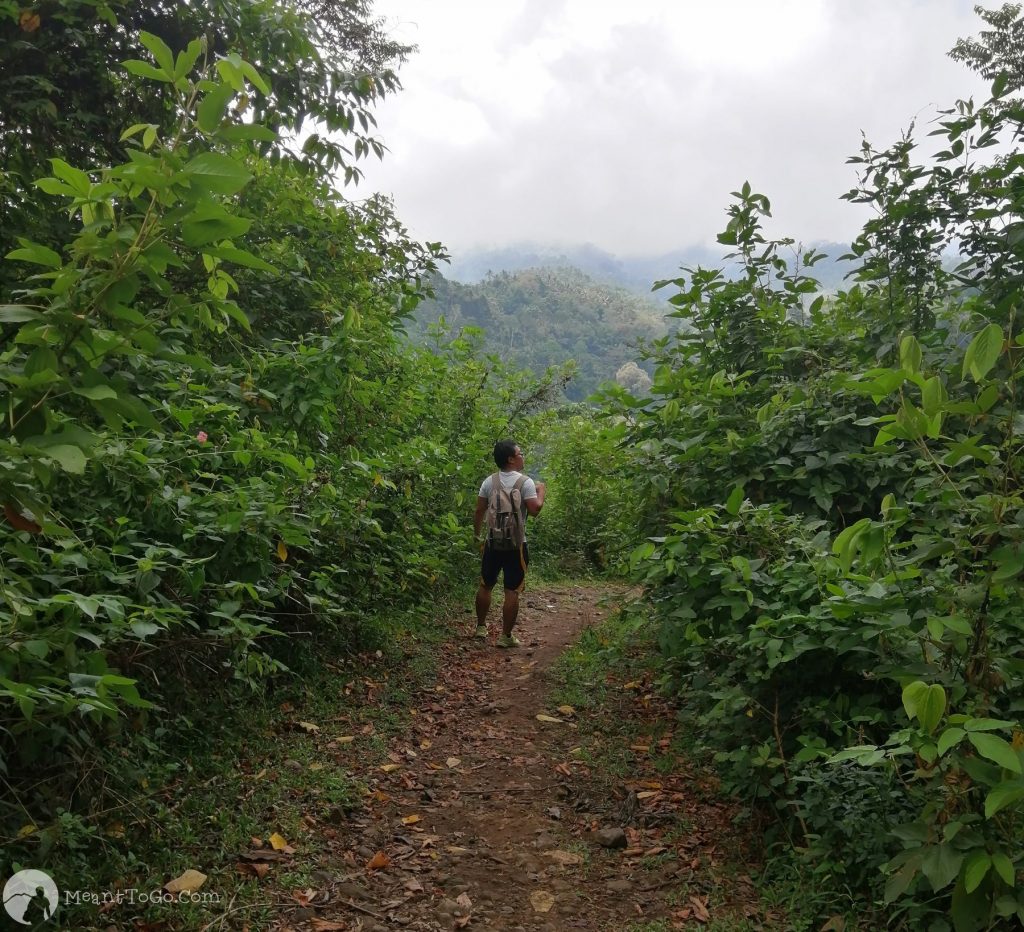 It needs about an hour or two walk, depending on your pacing, before you reach the place. The good news is, the trail isn't that difficult despite the fact that most of it is unpaved. Plus, you get to enjoy the beauty of the surroundings along the way.
4) You will pass a hydropower facility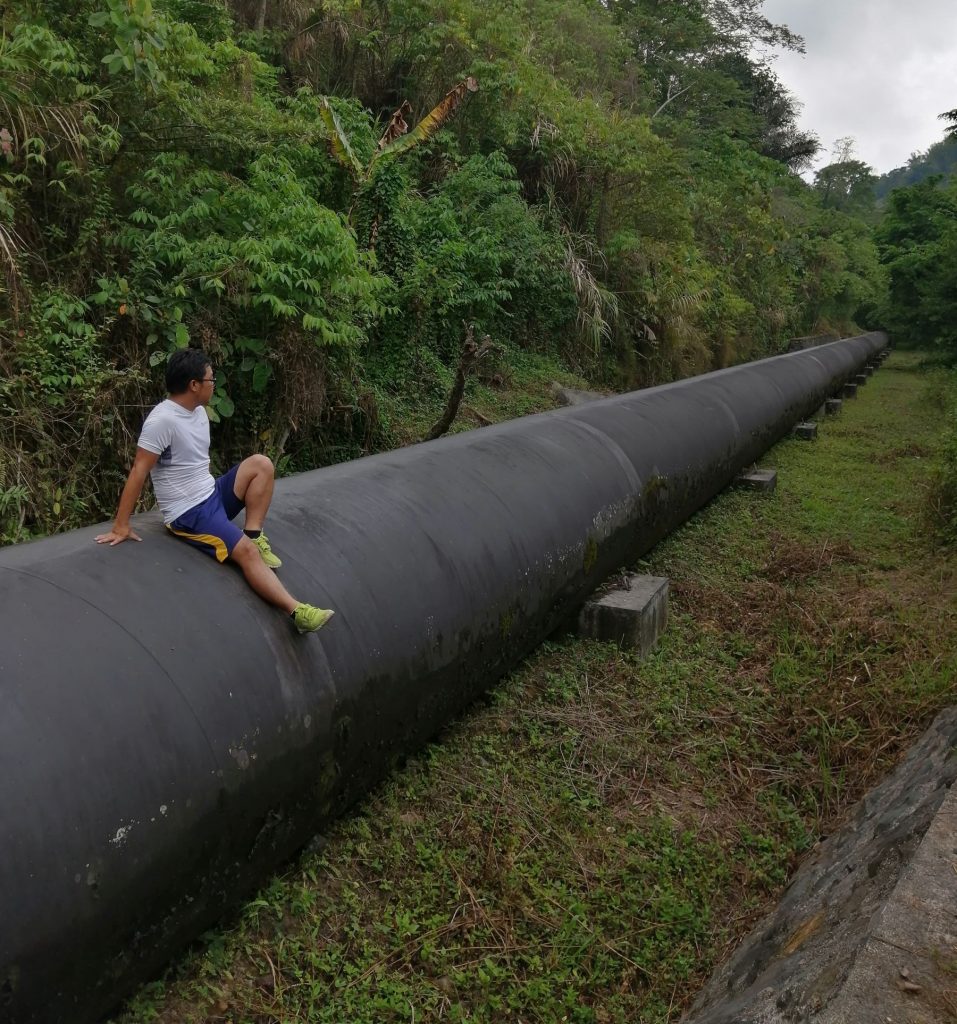 As you go closer and closer to your destination, you will pass by a hydropower facility that sources water from the Sibulan River itself. You might find that an Instagram-worthy structure and get enticed to stop for awhile for some photo ops.
5) You continue your journey by (and in) the river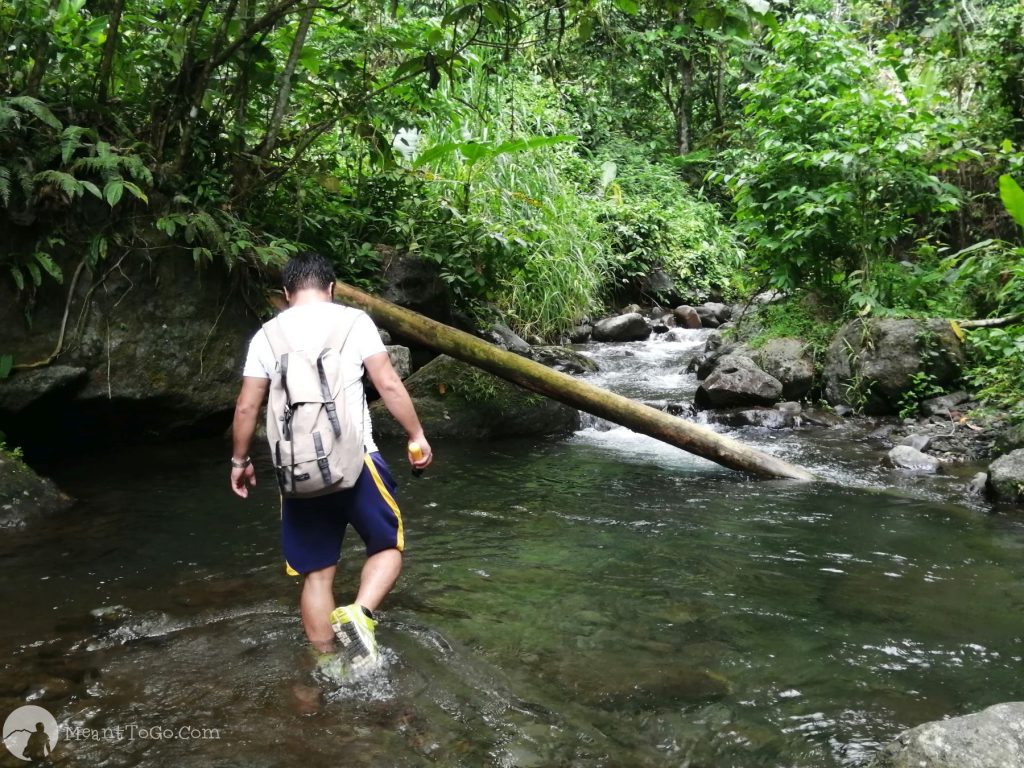 As you continue on your trek, you will pass by a small dam, which is still part of the hydropower facility mentioned, and then you move along trekking through and by the river itself (no worries, waters are shallow).
6) Festive noise will tell you are almost there
Moving along, following the trail, you will know you are almost there when you hear festive noise – that is most probably from other tourists who have arrived ahead of you. So, again, no worries. 😁
7) Lo and behold! It's the Tumari Falls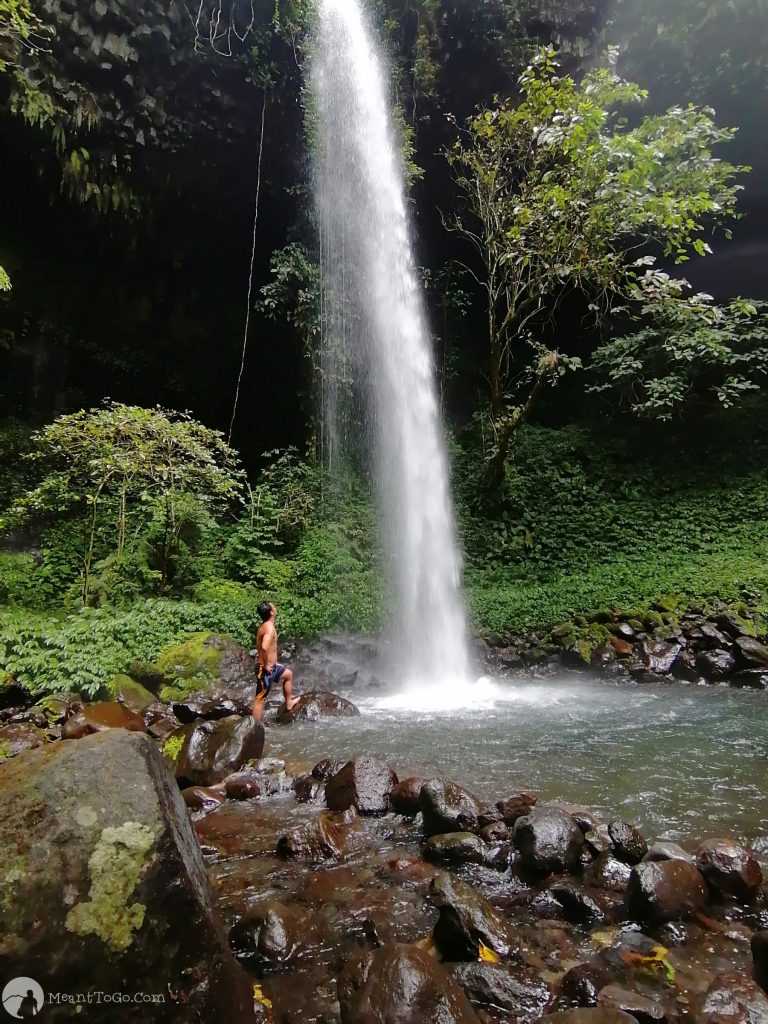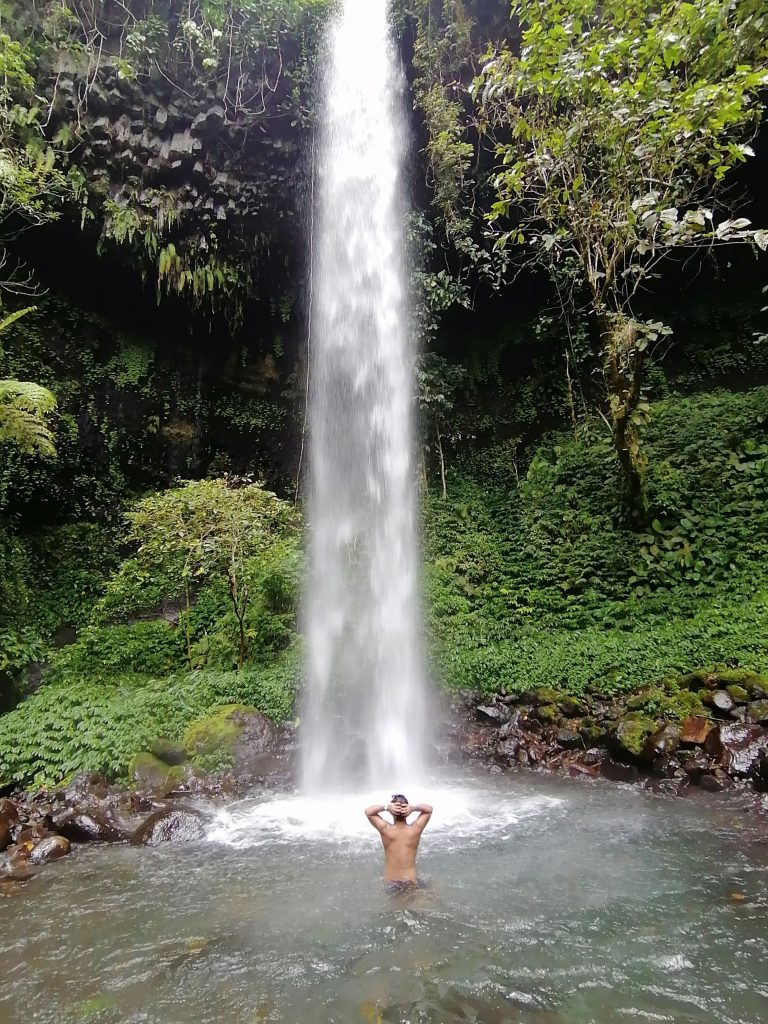 Some minutes after hearing festive voices, you will see the breathtaking Tumari Falls. So, settle down, relax, and enjoy the view.
Fun fact: Tumari Falls is also called by locals as Secret Falls because it is well-hidden amidst a dense and lush greenery. And now, it is tagged by another name and it is called Bulabog Falls as more and more tourists visiting the spot. Bulabog, a local term, can be roughly translated to "uncovered" or "disturbed" in English. It makes perfect sense.
How to get there
From Davao City Proper, take a ride going to Toril (fare is Php 26).
Alight at Gaisano Mall (entrance)
Take a walk to reach the mall's gate (the public market side).
At the gate, just ask around where the habal-habal terminal for Sibulan is located (it is just near the gate, at the corner going to Saver's Plaza).
From there, take a habal-habal ride going to Brgy. Sibulan (just tell the driver you are going to Tumari Falls; he knows where to drop you off; fare is Php 80 per head; drop-off landmark is the waiting shed).
Budget
Fare  | 26 x 2 (Toril) + 80 x 2 (Sibulan) = 212
Lunch | 100
Total | Php 312
Note
Visiting Tumari Falls is free so please leave no trash in order to keep the area clean.
©meanttogo
#tumarifalls #sibulanwaterfall #daytrekdavao #dayhike #meanttogo #meanttogoforhike #davaoattractions #summerdestinations #philippinedestinations