Our first stop during our Ilocos tour was Vigan City. We arrived there at around 7 a.m. and had to take breakfast first thing, of course. Our driver/tour guide took us to a restaurant called Kusina Felicitas – a rather simple yet cozy and elegant dining destination in the city.
I can say only good things about this restaurant (no, this isn't a sponsored post or whatever). It is simply because my experience dining there was great even though it was just a brief interlude.
So, here's what I wanted to say about this restaurant.
The Place
This photo of Kusina Felicitas is courtesy of TripAdvisor
The moment I entered the restaurant, I was already impressed with the design. Brick walls treated my eyes with a back-to-Spanish-era experience. From an intricate ceiling to the quaint painting hanging on the wall – they brought some level of nostalgia to me. The place, it seemed to me, was an ancestral house that was turned into a dining place, which is why they call it a heritage restaurant. Even with time, the original architectural design has been preserved. Of course, Vigan has been known for that.
Truly, the restaurant brought a relaxing, cozy yet elegant ambiance to me.
The Food
This photo of Kusina Felicitas is courtesy of TripAdvisor
How about the food? Kusina Felicitas serves a wide selection of menu items – be it for solo or group. During our tour, I just ordered a typical breakfast menu item, which included garlic rice, danggit, a fried egg, and a cup of coffee. Needless to say, I had a satisfying dining experience. It was not only because of the delicious meal but because of the sawsawan as well – a type of vinegar that's distinctively Ilocano combined with some chili sauce for added spice.
You can check out their list of menu here (written in Ilocano).
The Staff
This photo of Kusina Felicitas is courtesy of TripAdvisor
The staff attending to our needs were also good at customer service. They were prompt and accommodating. They knew right away what we needed (of course, every dining destination should be like that). And, because it was raining the whole morning, they assisted each of us – one by one – with their umbrella back to our van. Indeed, it was commendable.
After having our breakfast, we lingered a bit more because, again, our group was amazed at the interior's design. There were lots of lovely items inside – all over the place. They've got lots of old household stuff preserved, including old chairs, chandeliers, mirrors, arts, and crafts. They've got things that you seldom see in person these days. And all I could do was to see them in awe.
Indeed, Felicitas Restaurant isn't simply a dining destination but also a place that can take you back in time.
To get more idea about the place, I just leave you with images below.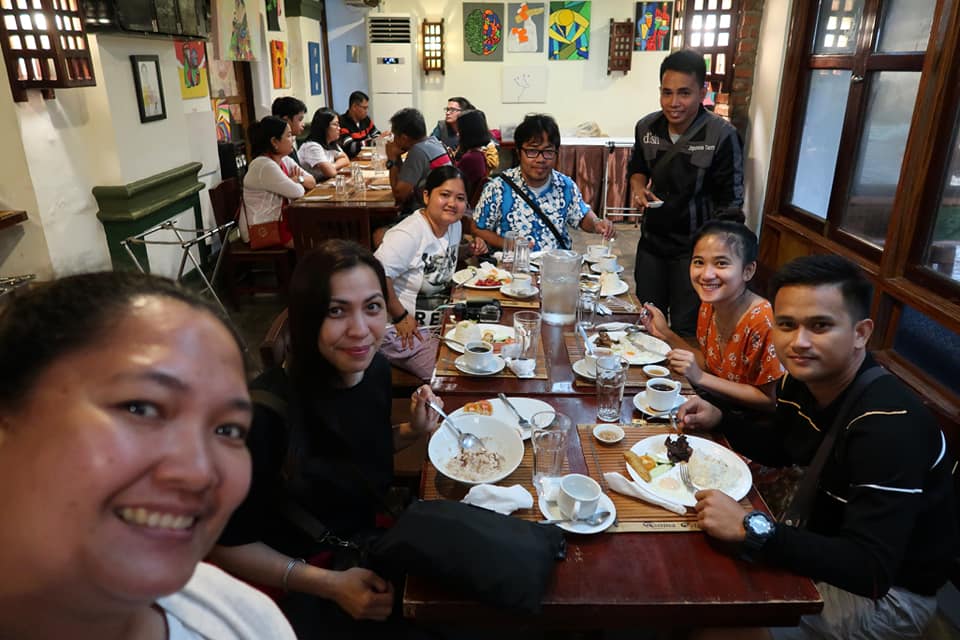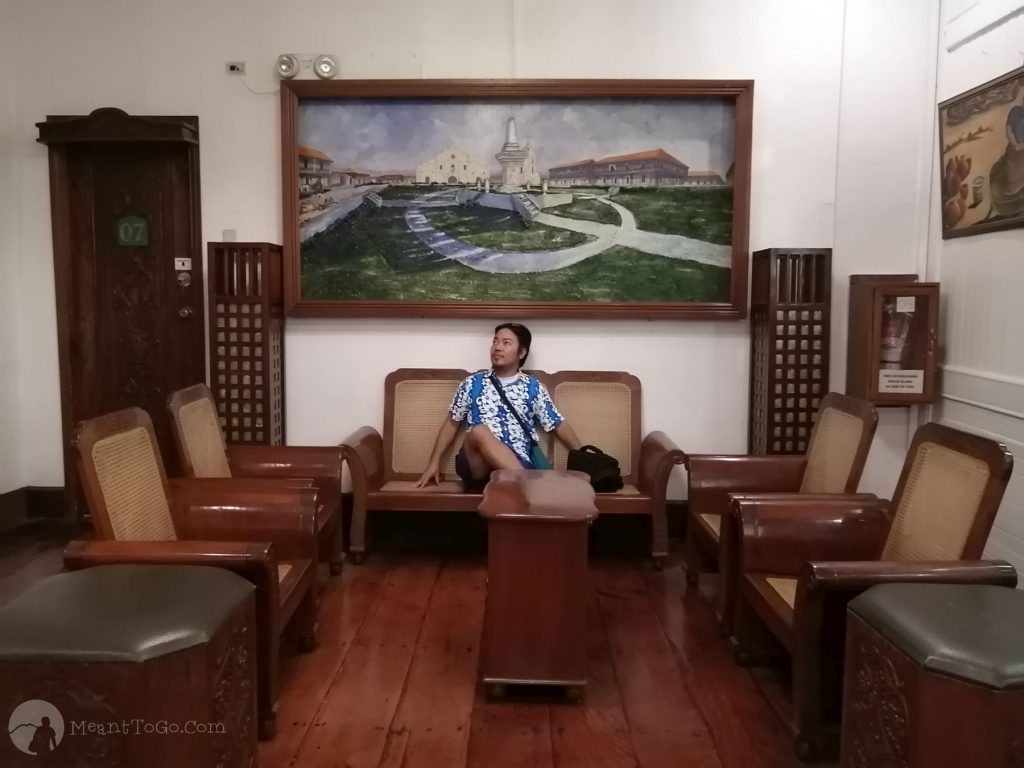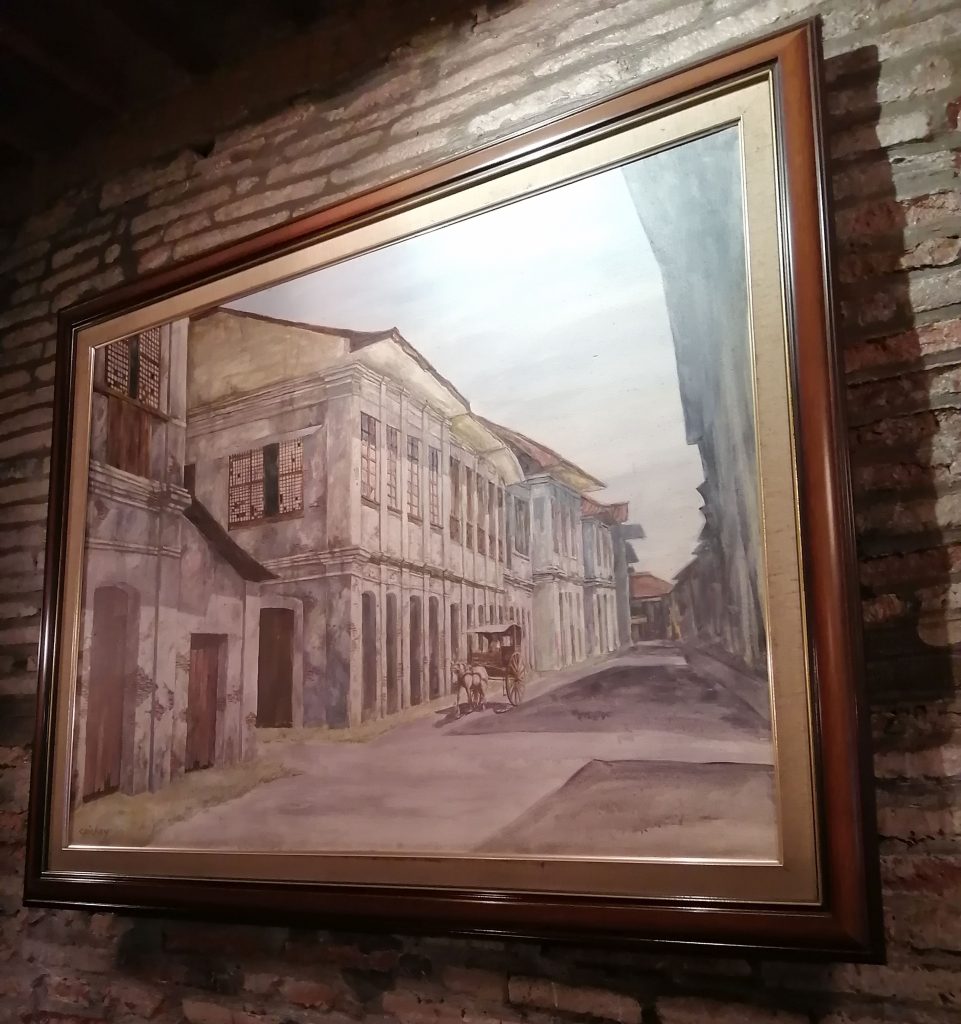 Rating
Overall, I would give the place 9/10.
Have a glimpse of Kusina Felicitas' interior – watch:
Contact Info
If you are visiting Ilocos, and if you are wondering where to eat in Vigan, you might want to include Felicitas Restaurant as one of your options.
Here's the restaurant's primary business profile:
Kusina Felicitas at Grandpa's Inn
Address: 1 Bonifacio St. Corner Quirino Blvd
Vigan City, Ilocos Sur
Telephone: (077) 722-2118 | (0917) 580-2118
Email: reservation@grandpas-inn.com