(Here's it's worth dropping by)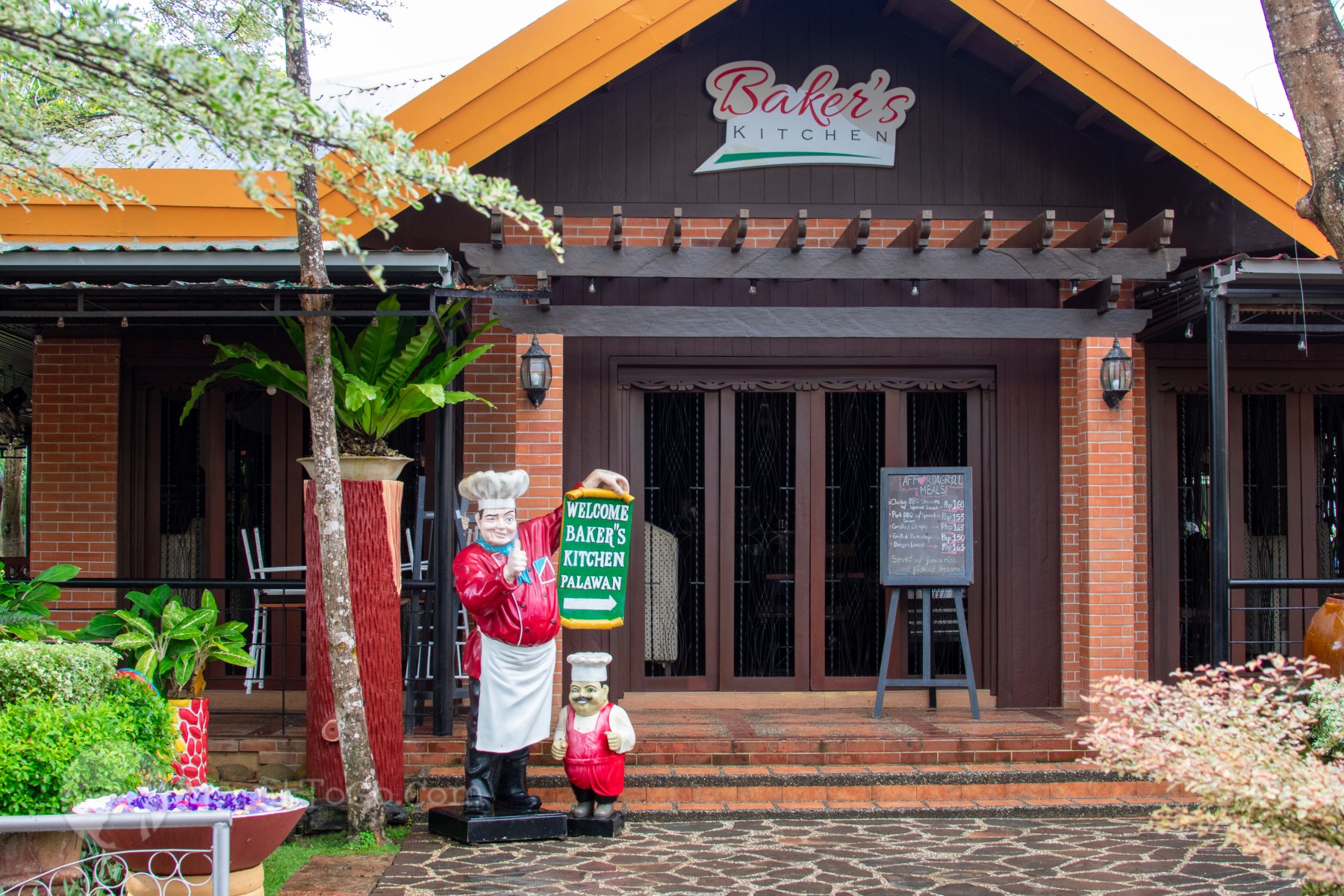 Baker's Hill in Puerto Princesa is the go-to place for those who buy goodies for pasalubong. No wonder why tour operators include it in their travel itineraries. Well, they should! I experienced going there myself, and I can attest that dropping by this place is worthy of your time. Here are some of the reasons why: 
Lots of options – there are plenty of pasalubong items to choose from at affordable prices – half the price of the same products you find in other stores. For instance, the price of a box of hopia (their specialty) is PHP 70 only versus PHP 130 at the airport. 
Accessible location – just a jeepney ride from the city center and a tricycle ride from the junction to Baker's Hill. 
Not just a store but an attraction – the place offers scenery that anyone might find surprisingly awesome. It is not just a store; once inside, you will appreciate their garden with plenty of plants of different varieties. It has theme park vibes with its designs and statues of cartoon characters – it's an Instagram-able place!
There are diners and specialty stores inside – a pizza house, restaurant, and souvenir shops. 
How to get there 
If you grab a Puerto Princesa city tour package that includes Baker's Hill, getting there should not be a problem. However, you are going there the DIY way, here is how you do it. 
From the city center, take a jeepney ride (the most economical way to get there – based on my experience) plying the Irawan route.

Alight at the Mitra Road junction (aka Baker's Hill junction); tell the driver you are going to Baker's Hill. Fare: PHP 18.00

Take a tricycle ride and alight at Baker's Hill's gate. The place is about 1.3 km from the junction. The fare is PHP 15.00