Planning for a weekend getaway to unwind? A day tour at Eden Nature Park might be worthy of your time. It's a perfect place to breathe some fresh air and enjoy nature scenery that you cannot usually find within an urban landscape.
Eden Nature Park is on the outskirt of Davao CIty. Specifically, it is located in Barangay Eden Bayabas, Toril District, about 30 kilometers away from downtown Davao. Barangay Eden is situated at a foothill of the highest peak of the Philippines, Mt. Apo.
Eden Nature Park's elevation (about 1000 meters above sea level) provides a breathtaking vista view of the city and a significantly cooler temperature that is comparable to that of Tagaytay and Baguio City.
Indeed, the park offers a one-of-a-kind nature tripping treat that you should not miss doing.
Attractions
Eden Nature Park has plenty of attractions that you can enjoy. If you are to take their guided shuttle tour, you are to be toured around with three stops, highlighting some of its great attractions.
First stop: Amphitheater
The place usually hosts special occasions, particularly wedding ceremonies. And, if I may just add, this was also the place used by the then-popular reality show Game Ka Na Ba? for its Davao episode, hosted by Kris Aquino.
Apart from unique architectural designs, the place offers a wide variety of plants – both flowering and edible – that are truly pleasant in the eye.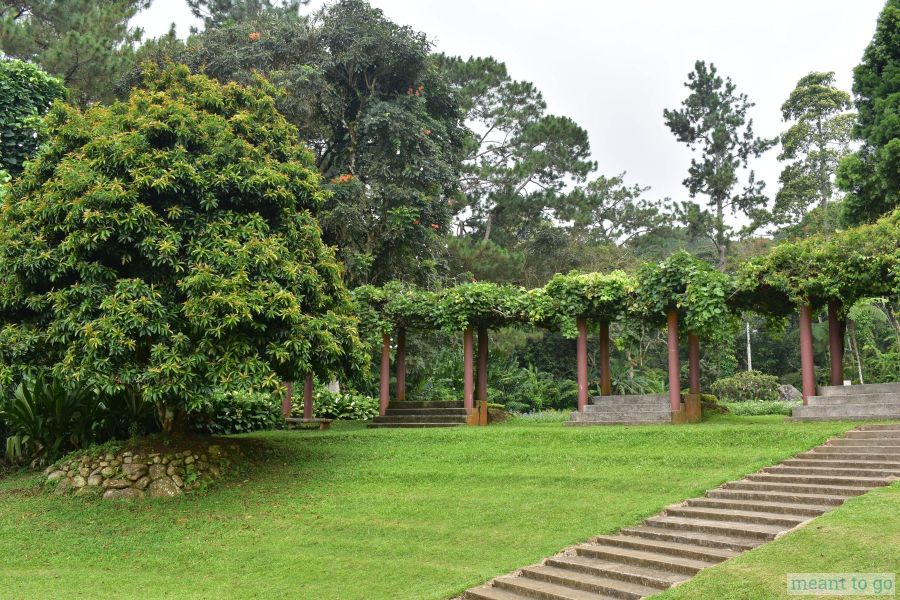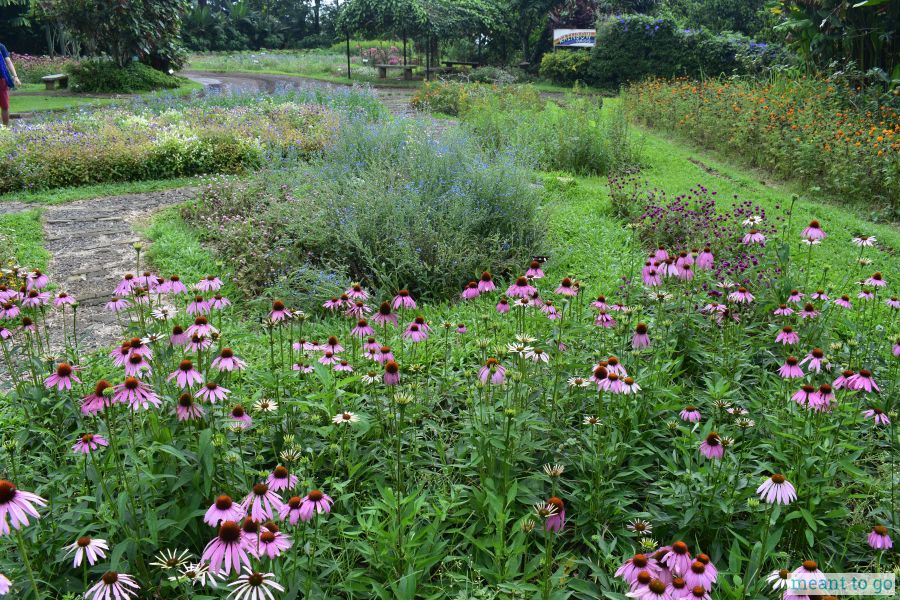 Second stop: Tinubdan (Origin)
This is another yet a nice treat. Tinubdan is a place that was built in order for visitors to have a glimpse of the past. It features house architectures, landscapes, and lifestyle of the people in the past, particularly the lives of the lumads (Bogobo Tribe) who were said to be the first to live in the area.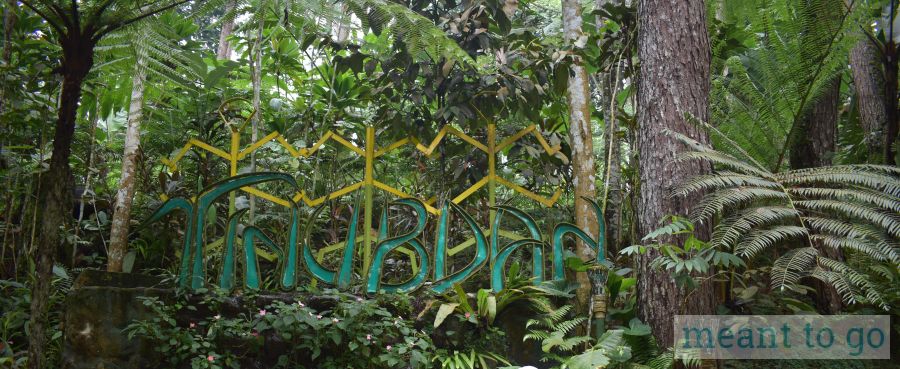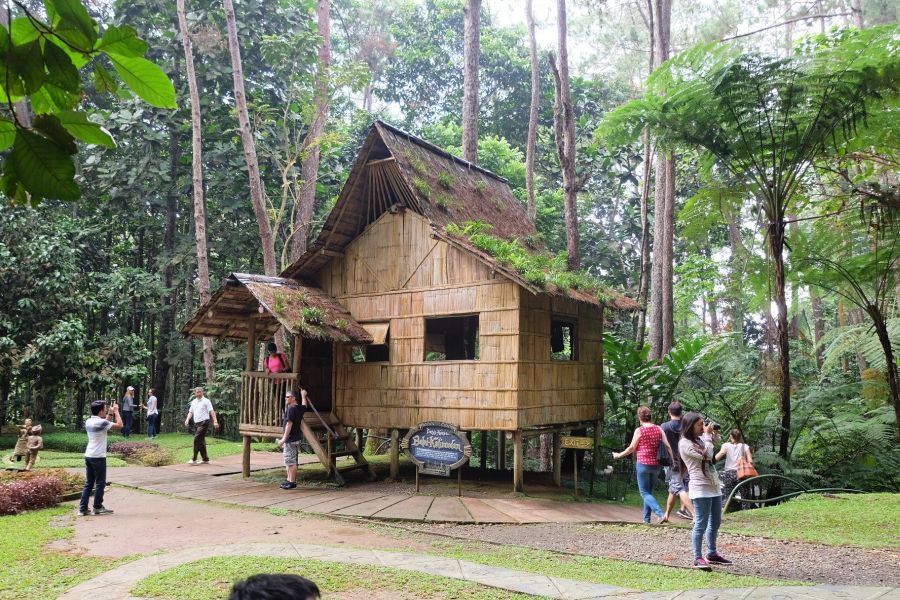 Third stop: Bahay ni Lola
Bahay ni Lola, which can be loosely translated to English as "Grandma's House" or "Grandma's Property) is the last stop of your guided shuttle tour. Just like the previous two, the place features native architectures, a great variety of flowering plants, and refreshing lanes of vegetation, blanketing over beautiful landscapes.
Here's a glimpse of Bahay ni Lola: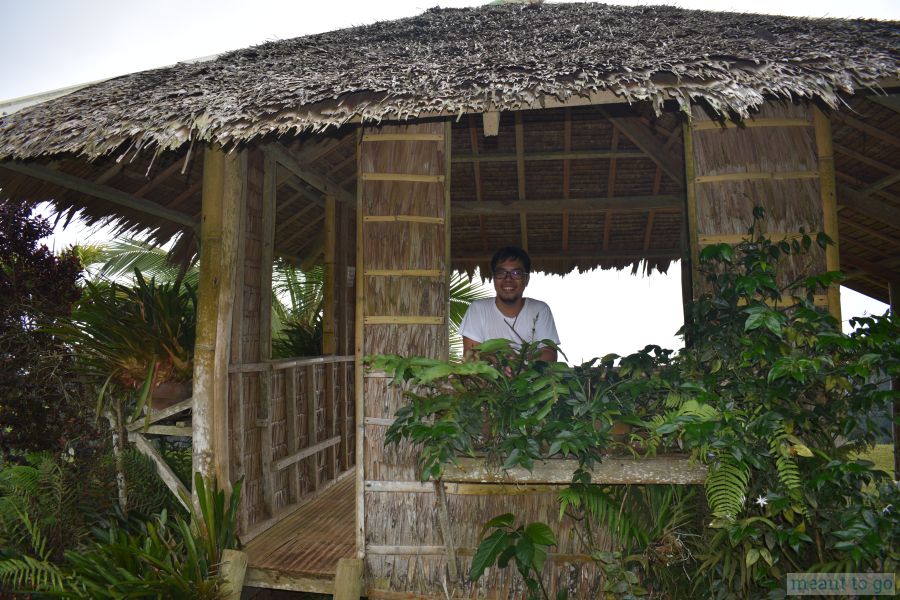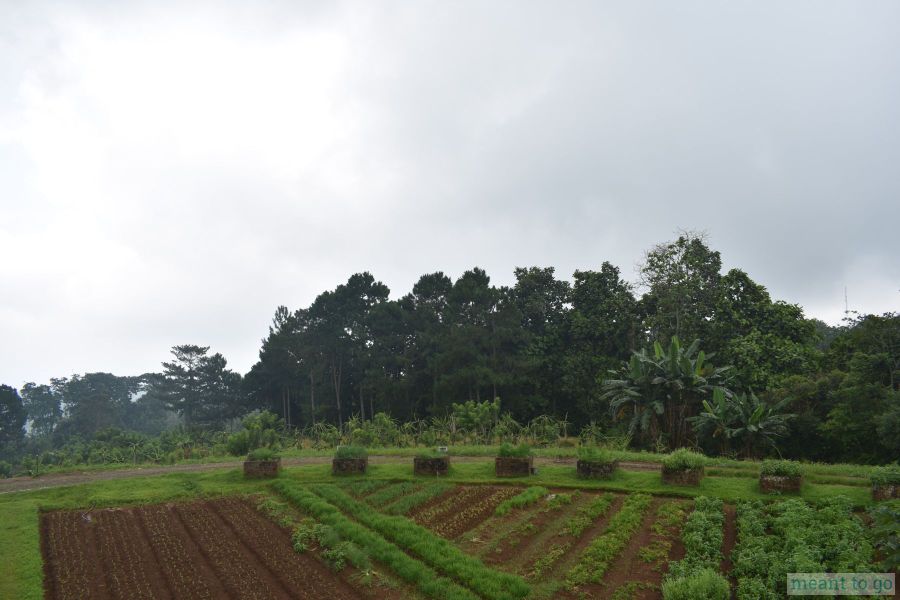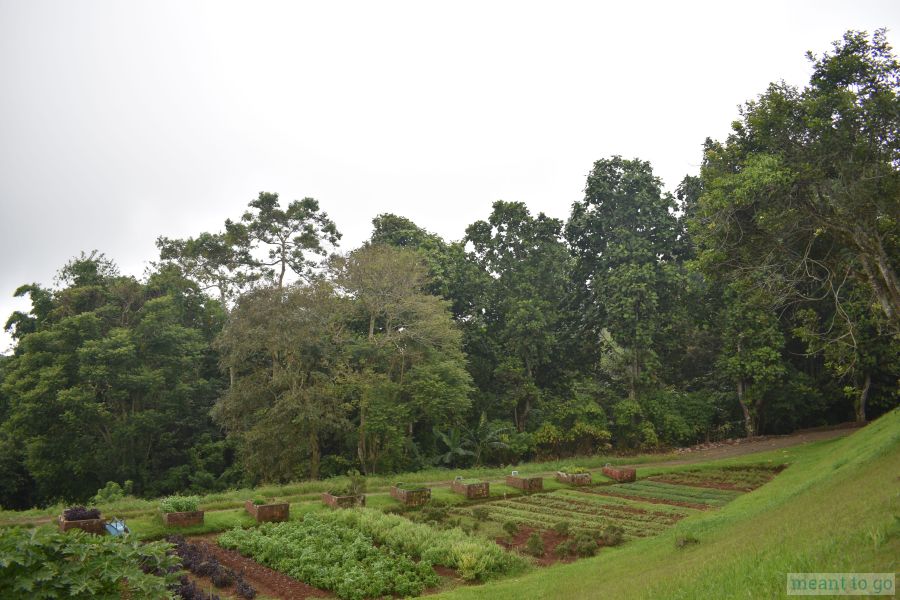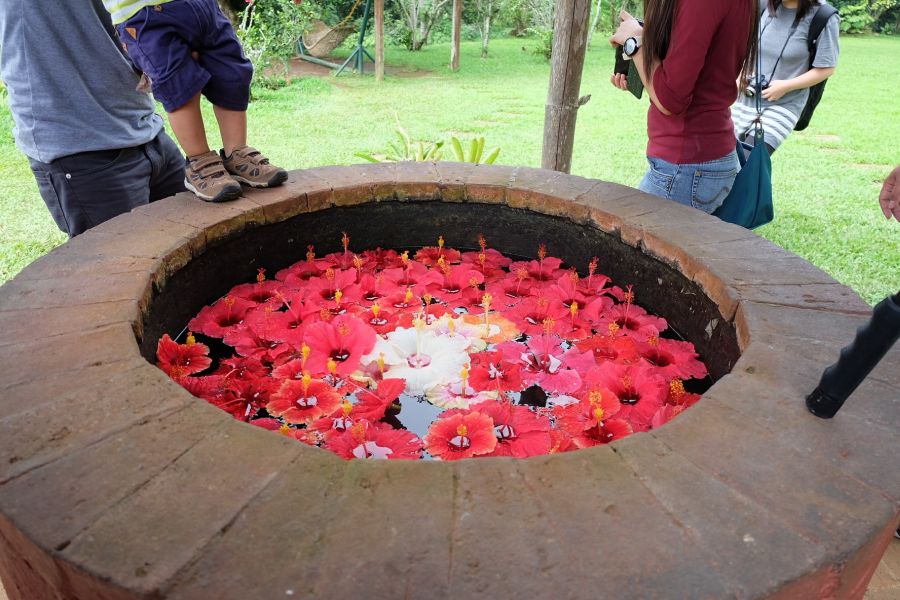 And, I should mention as well that over the course of your guided shuttle tour, you are able to pass by other attractions such as the following:
Hydroponic garden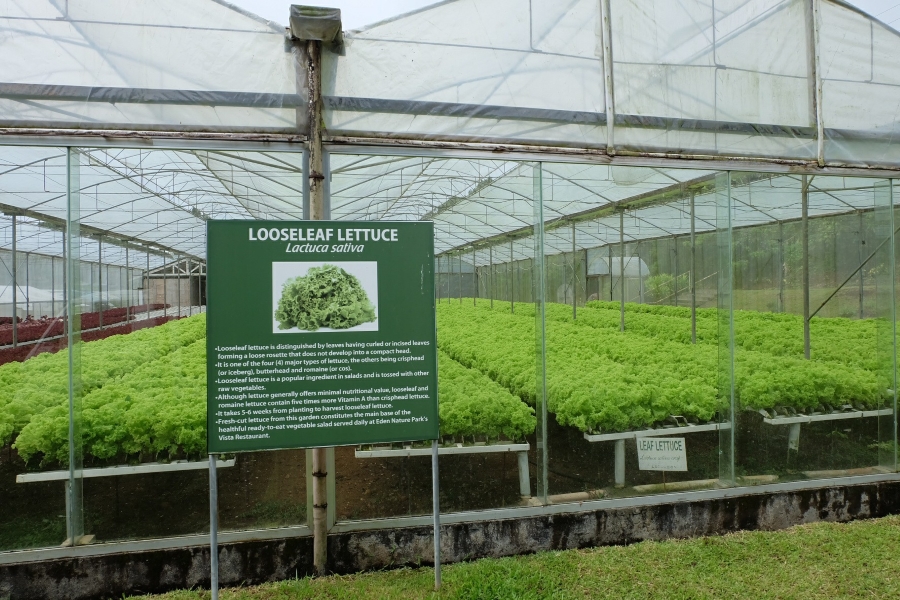 A herd of deer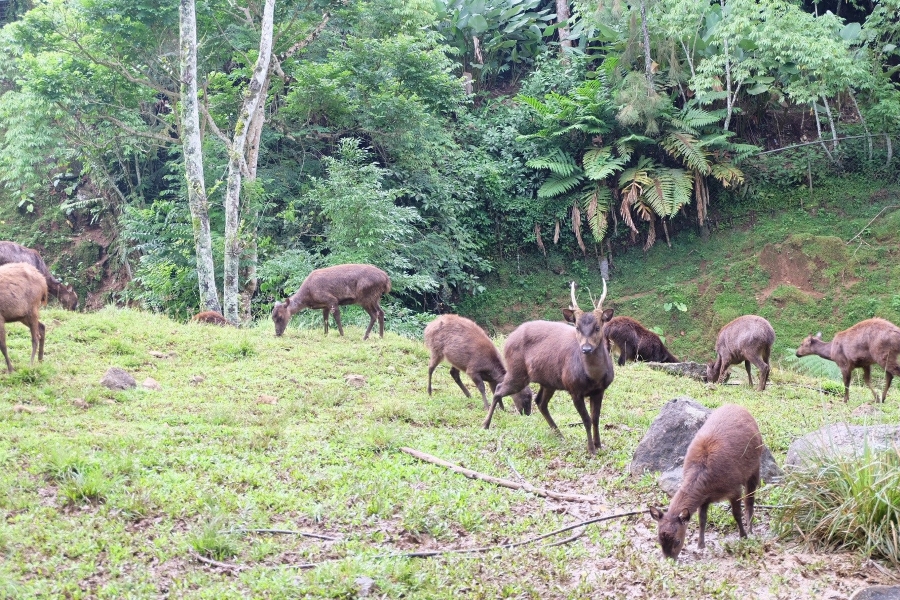 Mangosteen Plantation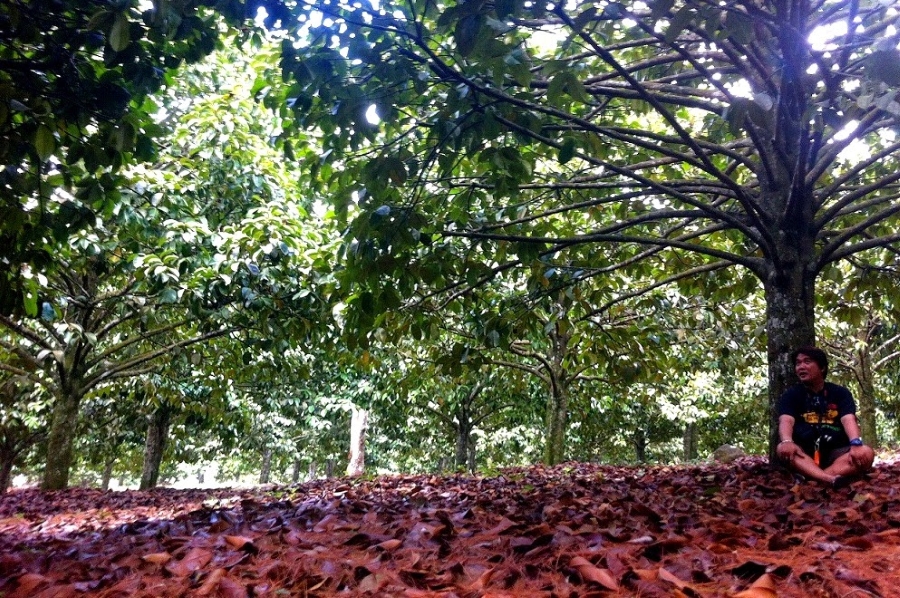 Rides
If you are dying to go extreme, that should not be a problem as the place offers a great selections of blood-rushing, heart-pumping rides, including the following:
Skycycling – Cycling in the air, 60 feet above the ground, through a somewhat inch-thick cable wire. Figured that out, folks? A quite challenging outdoor activity, indeed! The ride costs 200 pesos per person
Skyriding – Quite similar to zip line; you will be dangling in the air with a safety harness, accelerating through a 100-meter long cable wire. The ride costs 150 pesos per person.
Skyswing – You will be hoisted high above the ground (about 100 feet) through a swing platform and then let you loose for a free fall (of course with a safety harness); this ride costs 300 for solo, 400 for tandem.
Horseback riding – Your horse-back riding is guided by an expert; it costs 100 pesos per person.
Amenities
Function hall
Swimming Pool
Restaurants
Fishing Village
Accommodations
If you are planning for an overnight stay, you can choose from a number of accommodation options, including the following:
Vista Cottage – P 4,440 per day (good for 2 persons)
Holiday Lodge – P 4,440 per day (good for 2 persons)
Carmella – P 5,250 (good for 4 persons)
Gardenia – P 5,250 (good for 4 persons)
Begonia – P 4,350 (good for 4 persons)
With breakfast inclusion and use of the swimming pool

How to get there
You can ride a metered cab from Davao International Airport, taking you straight to Eden Nature Park – this is the most convenient and efficient. You can negotiate with your cab driver to take you to the resort and back to the airport.
Alternatively, if you are on a tight budget, you can ride a cheaper public transport (jeepney), from the airport, take a jeepney ride for the city proper via Quirino Avenue (drop off point – Davao Doc) and then from there, take a jeepney ride again for Toril (drop off – in front of Mercury Drug). From Toril, take a habal-habal (motorcycle) ride going to the resort.
Address and Contact Information:
Eden Nature Park and Resort
Address: Brgy. Eden, Toril, Davao City
Contact Numbers
Day Tour Center: (082) 286-0383
Front Office: (082) 286-0385
Resort Hours
Mondays – Sundays from 9:00 AM – 5:00 PM
Sales & Reservations Office
Matina Town Square
McArthur Highway, Matina
Davao City, Philippines
Tel. Nos: +63 82 299-1020, +63 82 296-0791
Fax: +63 82 299-0313
Mobile No.: +639189307590
E-Mail: info@edennaturepark.com.ph
Office Hours
Mondays – Saturdays 8:00 AM – 7:00 PM
Sundays 8:00 AM – 12:00 NN
Sample Eden Nature Park Day Tour Itinerary
9:00 AM – Arrival at the resort – Entrance fee: 600 per person
9:30 AM – Guided Shuttle Tour – 120 pesos per person
10:30 AM – Skycycle – 200 pesos per person
11:30 AM – Lunch – Buffet (included in the entrance fee)
1:00 PM – Fishing Village –
2:00 PM – Stroll around by foot (take great photos; buy organic vegetables)
3:00 PM – Swimming Pool to refresh – Entrance Fee: 80 pesos for adult; 55 pesos for kids
4:30 PM – Depart for Davao Airport
Travel tips:
Early booking is recommended to secure slots, most especially for activities in the resorts that are on a first come, first serve basis.
Ask and read brochure guide at the resort to ensure you do not miss the activity or attraction you most like.
It pays to preserve nature; do not litter (just a friendly reminder, guys 😀 )