Because another long weekend was coming, I thought it was an ideal time to do another review for meanttogo.com readers. And so as I was browsing the internet to look for inland resorts, I stumbled upon the page of Midori Ice-Cold Resort. To cut the story short, I took my camera out from hibernation and hit the road again, and visited the place.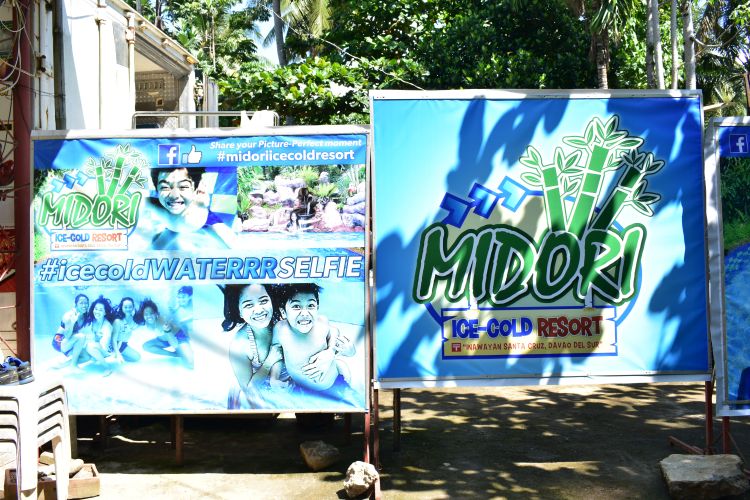 It was not actually my first time to have visited the place; however, the last time I went there, I was with some friends, so I was not able to check the resort in details. So, I hope, this time around, this can give you the information you need about the resort, guys.
So here we go…
Midori souds Japanese, right? Yes, indeed. It's a Japanese word for 'green', which is just fitting since the resort is surrounded by greenery. Trees and ornamental plants around the resort make the place relaxing to the eye.
When I asked their staff who conceptualized the name, they said it was the idea of the resort's manager who had lived and worked in Japan for a long time. However, the resort is owned by a couple who are from Bohol.
Midori: What this inland resort has to offer?
Anyway, what does Midori Ice-Cold Resort have to offer for their guests? Well, if you are looking for a high-end, luxurious inland resort in Davao, this resort most probably is not what you are looking for. However, if you are looking for a place that is pretty cheap, but can be a good place for family gatherings (e.g. birthday celebrations, reunion) or weekend getaway with friends, then this could be your ideal place.
Take a look at the video footage I have taken…
The resort offers three pools for visitors: one regular pool (for adults – deepest portion is 6 feet) and two kiddie pools. The size of the three pools combined is more or less 300 square meters. Yes, the resort can offer a place that anyone can enjoy (as I did).
The question you probably have in mind: Is it really ice-cold? Well, based on my personal assessment, it's not. But don't take my word for it; I could be wrong. Perhaps because I tried it at almost noon. However, when I tried it, it was definitely refreshing and colder than a number of inland pool resorts I had tried before. That came in no surprised since underground (spring) water supplies the pool. And the best part of it, the water is not stagnant, which also means it is not chlorinated!
Accommodations
Midori Ice-Cold Resort offers a number of accommodation selections for guests – be it for a day tour or an overnight stay.
Here are the options you can choose from:
Open Cottages (ideal for day tour)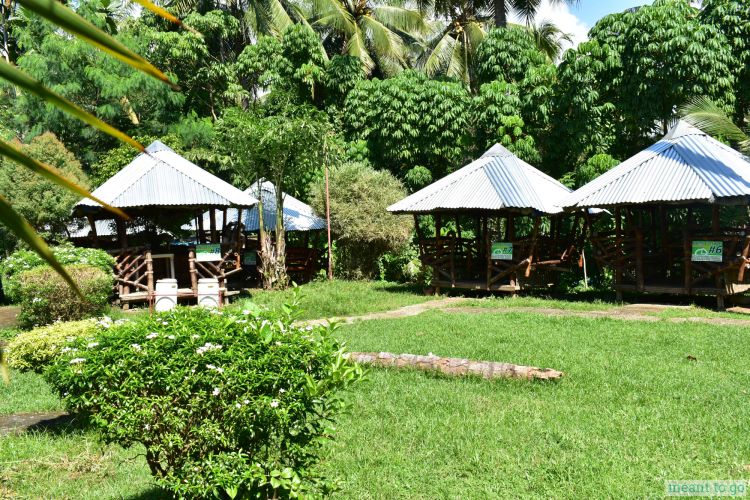 Rate: Php 500
No corkage on food and lechon
No corkage on drinks
Non-aircon Cottages (for overnight stay)
Rate: Php 1000/day
No corkage on food and lechon
No corkage on drinks
Air-conditioned Rooms
Rate: Php 2000/day
No corkage on food and lechon
No corkage on drinks
Table Set-up (2 tables; 6 chairs)
Rate: Php 500/day
No corkage on food and lechon
No corkage on drinks
Great Main Hall
Rate: Php 13,000/day
Maximum of 100 pax
Entrance Fee (waived)
Pool Fee (waived)
Free chairs and tables
Unli-videoke
Pavilion
Rate: Php 7,000/day
Maximum of 50 pax
Entrance Fee (waived)
Pool Fee (waived)
Free chairs and tables
Unli-videoke
Note: – Payment is non-refundable – Resort is open from 8am-6pm (for day tour) – Overnight curfew starts at 10pm
Entrance Fee
– Php 80 / person (Day tour)
– Php 160 / person (Overnight stay)
How to get there
From Davao City, ride a jeepney with "Toril" route. The drop-off point is near the Mercury Drug, Toril branch. From there, you can either take a 20-minute taxi ride to reach the resort or take another jeepney ride bound for Santa Cruz or Digos, Davao Del Sur (just tell the driver that you are going to Midori resort in Inawayan. The resort is pretty popular so the driver should not find any problem with it. But ask if he knows the place all the same just to make sure.)
If you are coming from the south, just ride a bus bound for Davao City or take a jeepney ride and disembark in Barangay Inawayan, Santa Cruz. Again, inform the driver or conductor ahead of time that you are going to Mindori Resort. There should be no problem with that as all public transport vehicles pass by the area.
Midori Ice-Cold Resort contact numbers:
Smart: 0998-977-3007
Globe: 0917 779-3007
Sun: 0917-877-3007
Landline: (082) 327-2727; (082) 286 4177
Assessment
What I liked
Accommodating staff
Cold and free of chlorine pool
Homey feel accommodation
Greenery
What needs improvement
Safety measure (no lifeguard available)
Bathing area / restroom need some fixing/improvement
Should have a designated place for smoking
They should offer individual food servings at the cafeteria