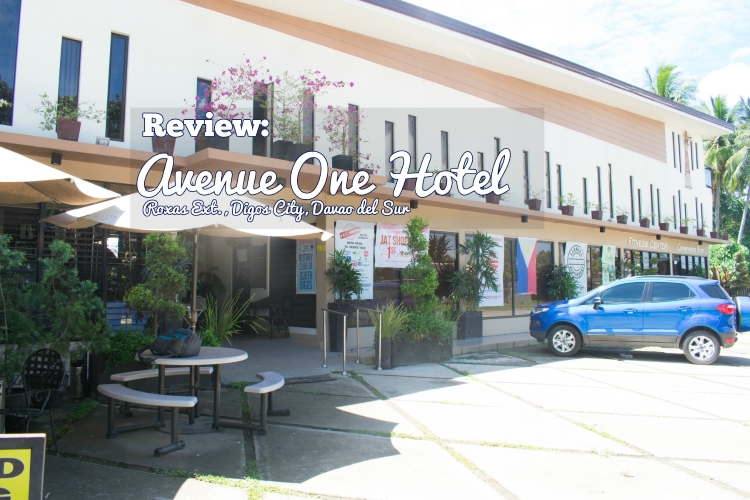 Visiting Digos City soon? If that is so, then part of your to-do list prior to your travel is to look for a place to stay in. There are a number of accommodations to choose from, but you might want to consider Avenue One Hotel as one of your options. This hotel is conveniently located along Roxas Ext., Digos City, Davao del Sur.
When I searched for accommodations online (as I was in all haste preparing a list of things to do in Digos City and a 2-day itinerary), this hotel was on top of Google search results in terms of customer reviews, so I tried this one. No regrets. My experience with this hotel was good – it's clean, cozy place, good food. Their staff were friendly and accommodating too; they were always willing to render help.
One thing, however, surprised me – when somebody knocked on my door randomly and said, "just checking, sir…" Wait, what? Checking for what? I thought. He then roamed  his eyes inside and then said, "all good, sir," and then went away (he did not actually go inside my room). Well, whatever…
Whether it was their protocol or not, that thing surprised me because it was my first time to experience that in a hotel. And it pretty disturbed me from my slumber. Thankfully it only happened once; the rest of my stay was all good.
So, if you are planning to stay in this hotel, perhaps, it is better that you notify the staff ahead of time not to knock on your door during your sleep (unless, of course, if it is so important).
Anyway, what does Avenue One Hotel have for its guests? Take your online tour below, guys. (check out some photos that I have taken)
The hotel check-in counter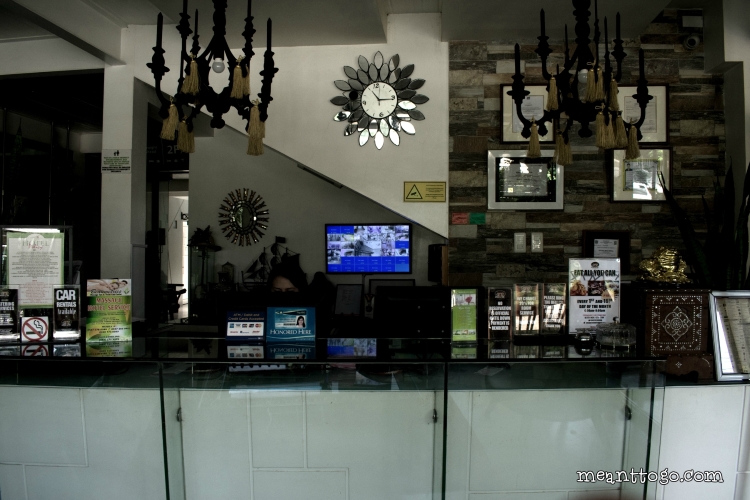 The receiving area; the main lobby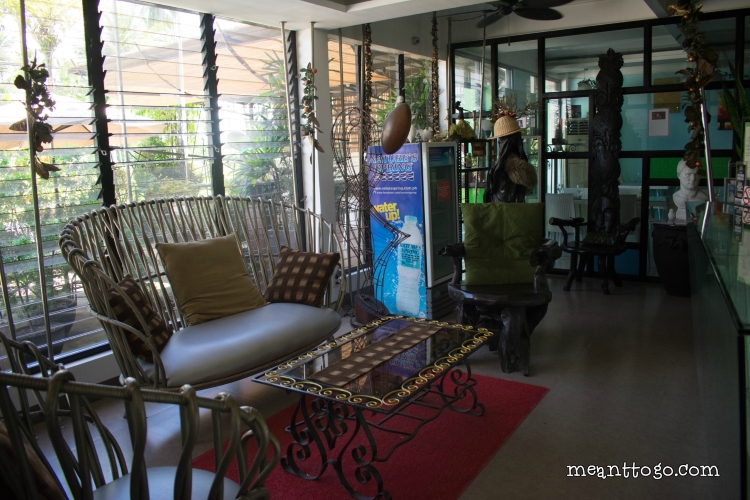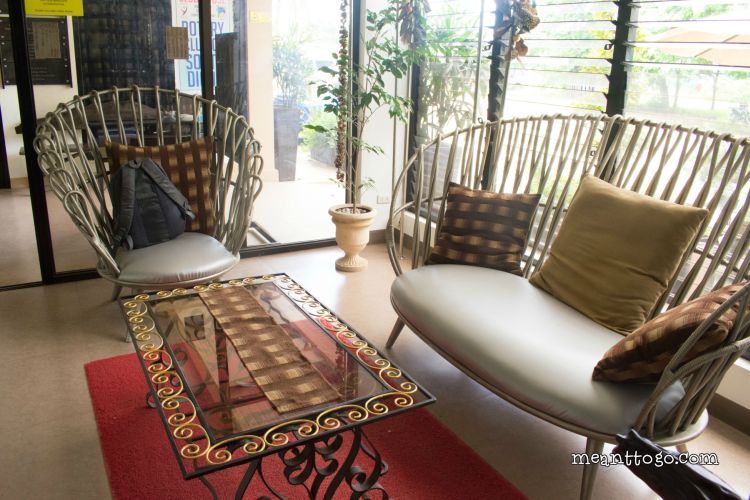 Pretty unconventional naming of rooms (they named them from famous streets)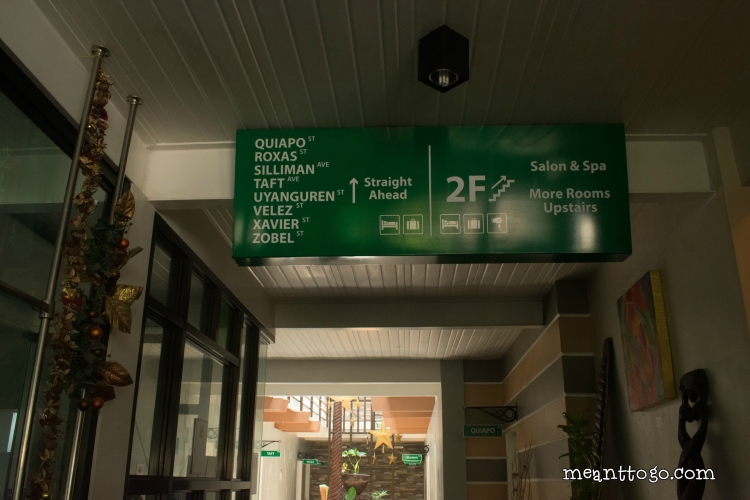 Leonida Restaurant (Yes, they have a restaurant inside too – serves good foods)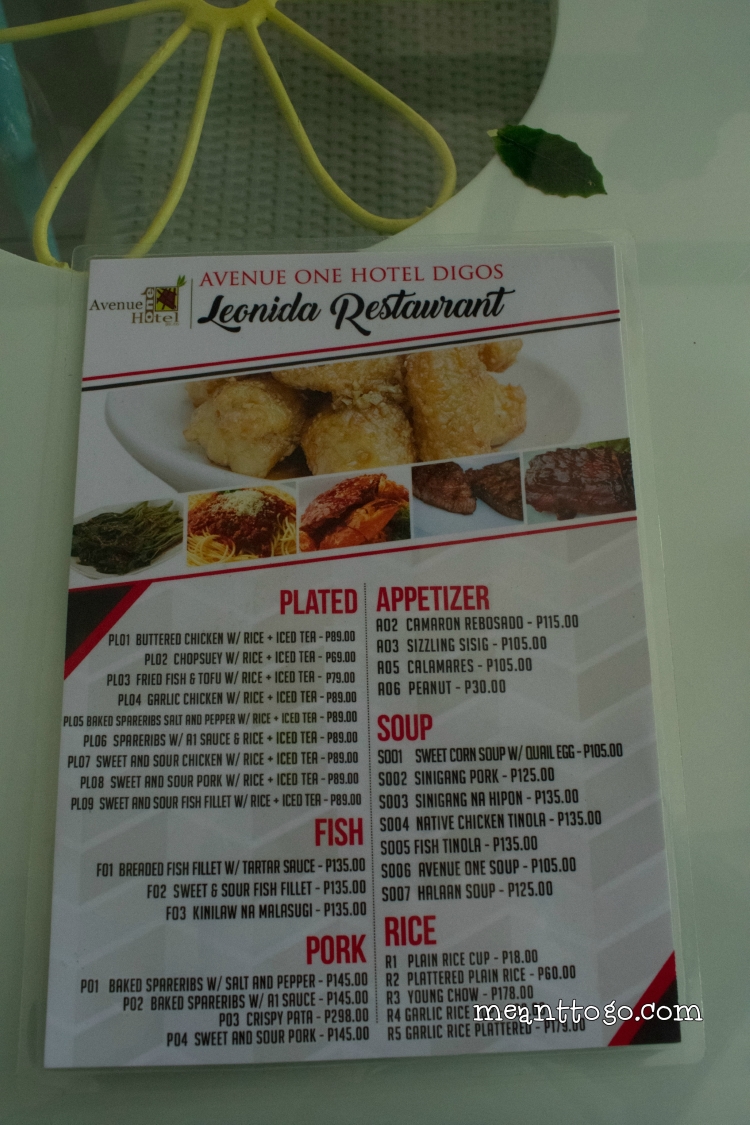 The interior of the restaurant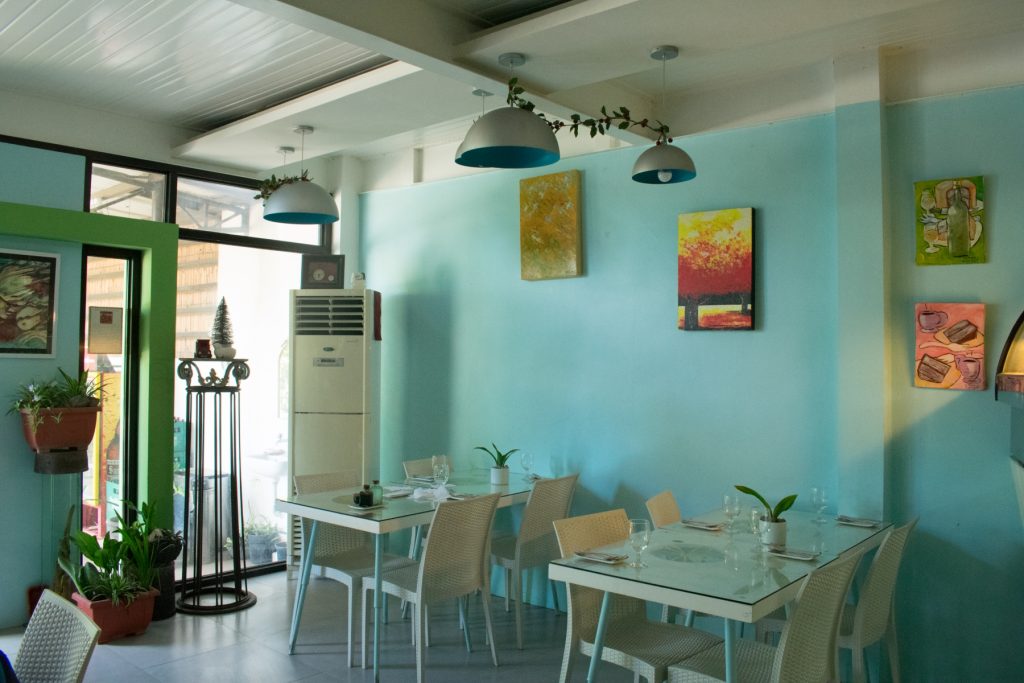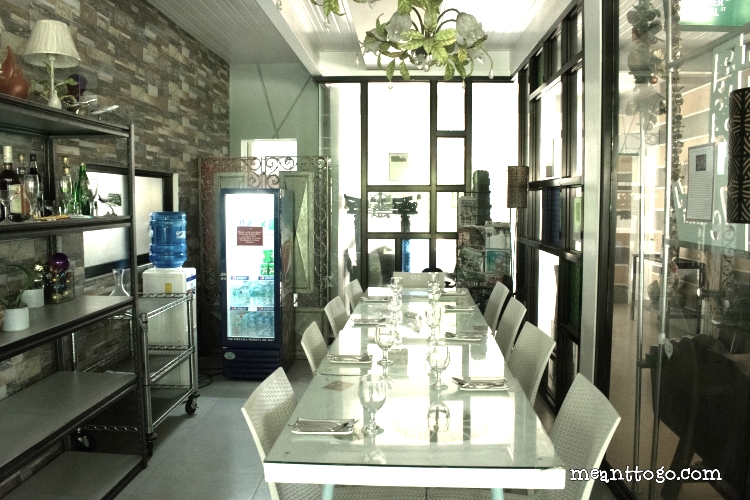 The food I ordered during lunch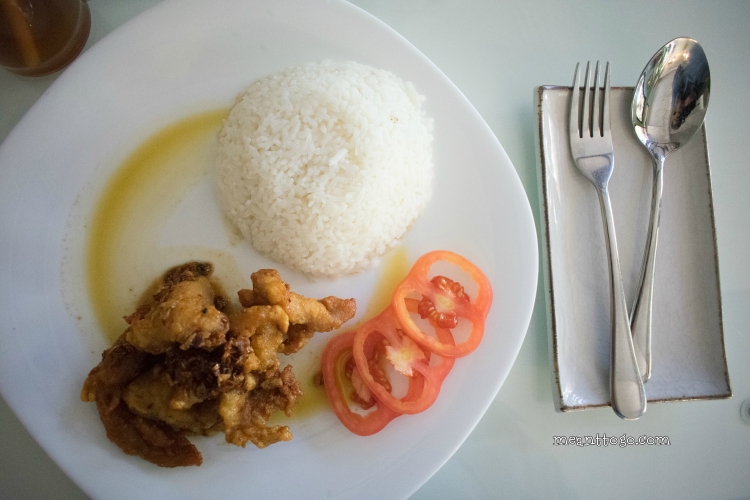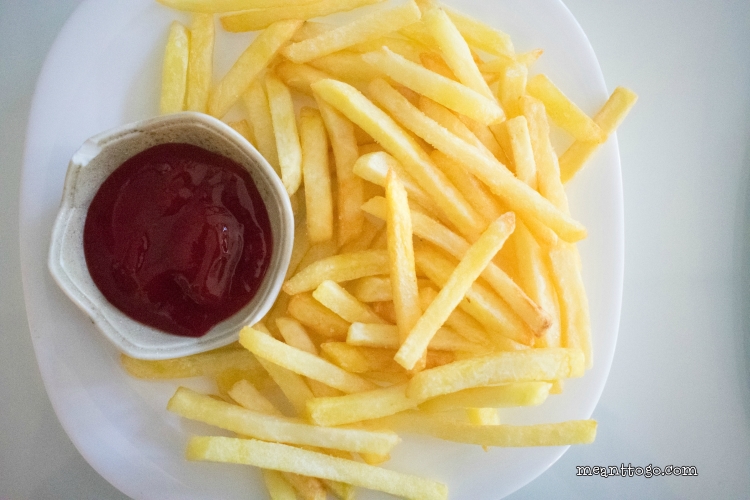 And my breakfast the following day at the front yard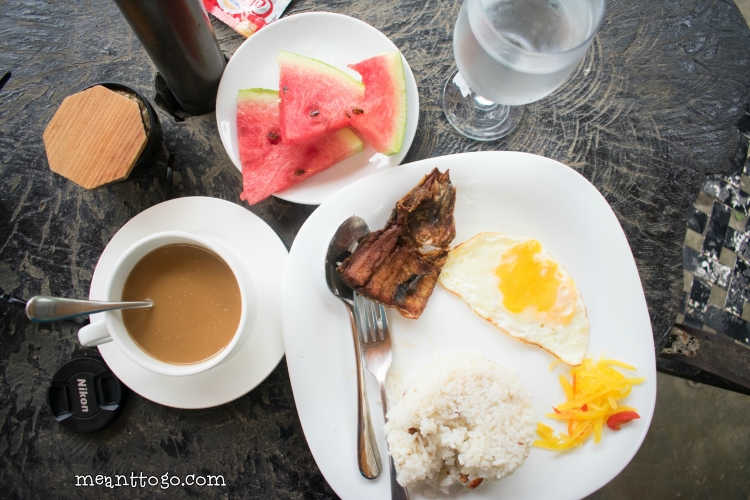 The front view of the hotel (yes, it's only a 2-storey hotel)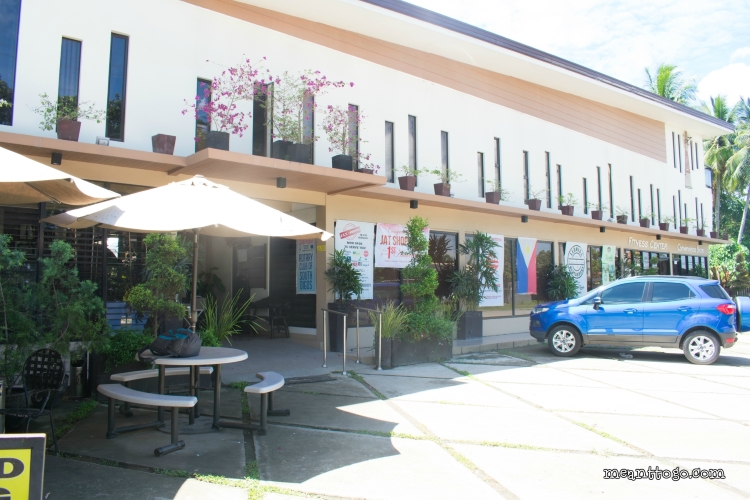 Pretty cool stuff inside – take a look at this one…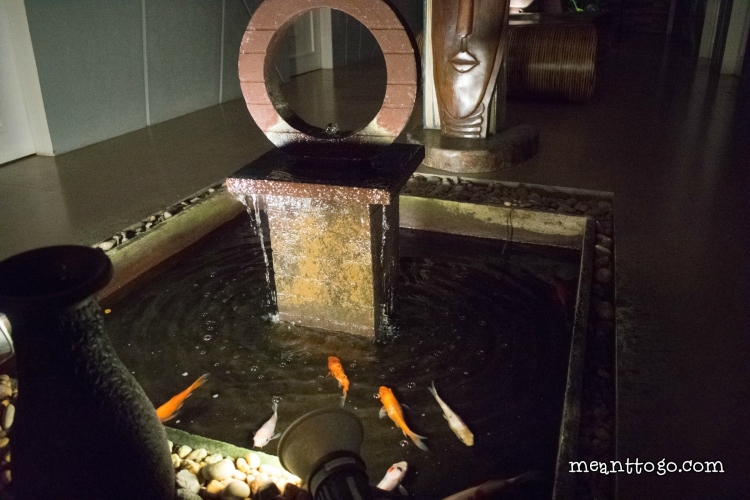 And how about this one?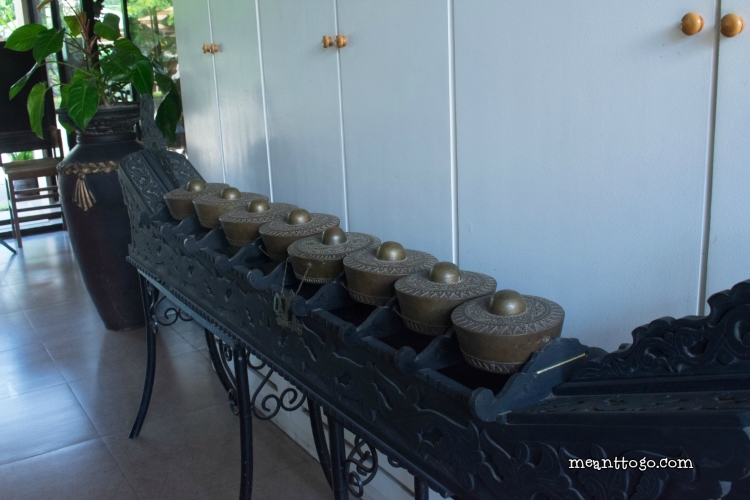 And another one 😀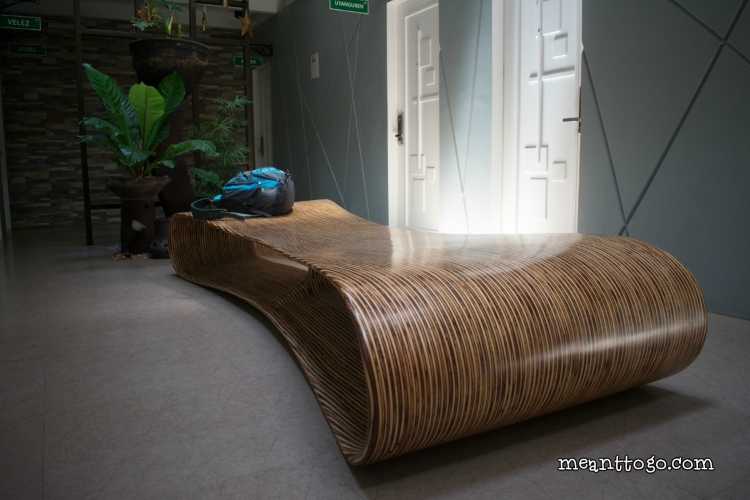 And this is their interior alley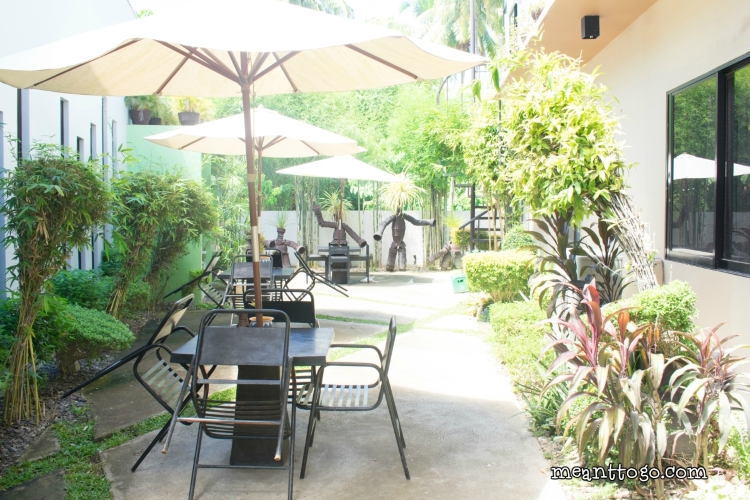 And some of their ornamental plants designs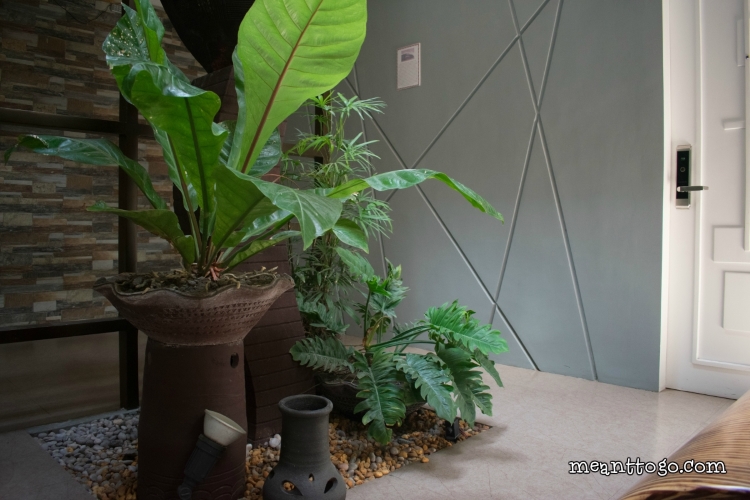 And, oh! Did I just spot some Christmas lanterns?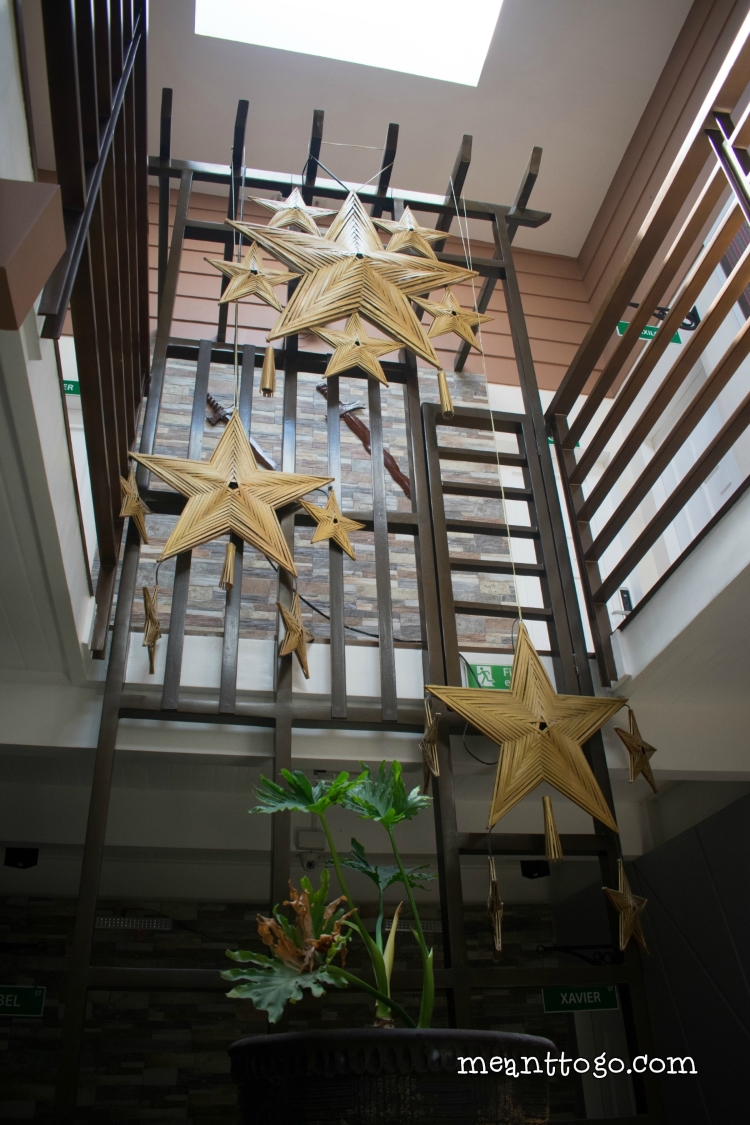 This was the room they gave me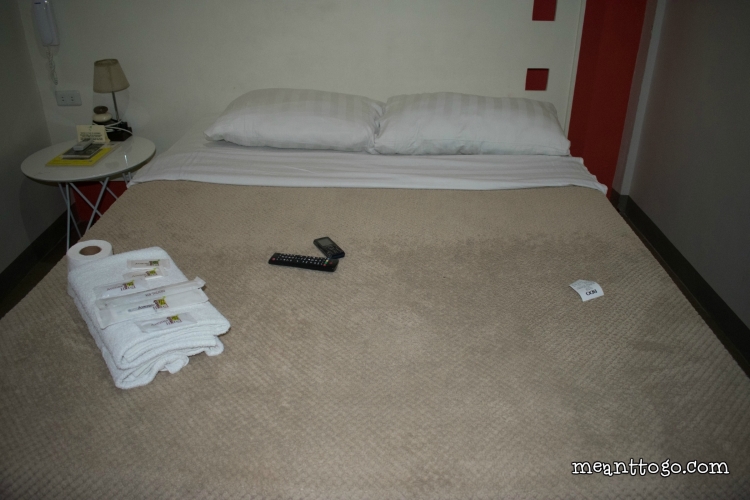 Clean restroom (no bathtub, but that is reasonable for a budget room)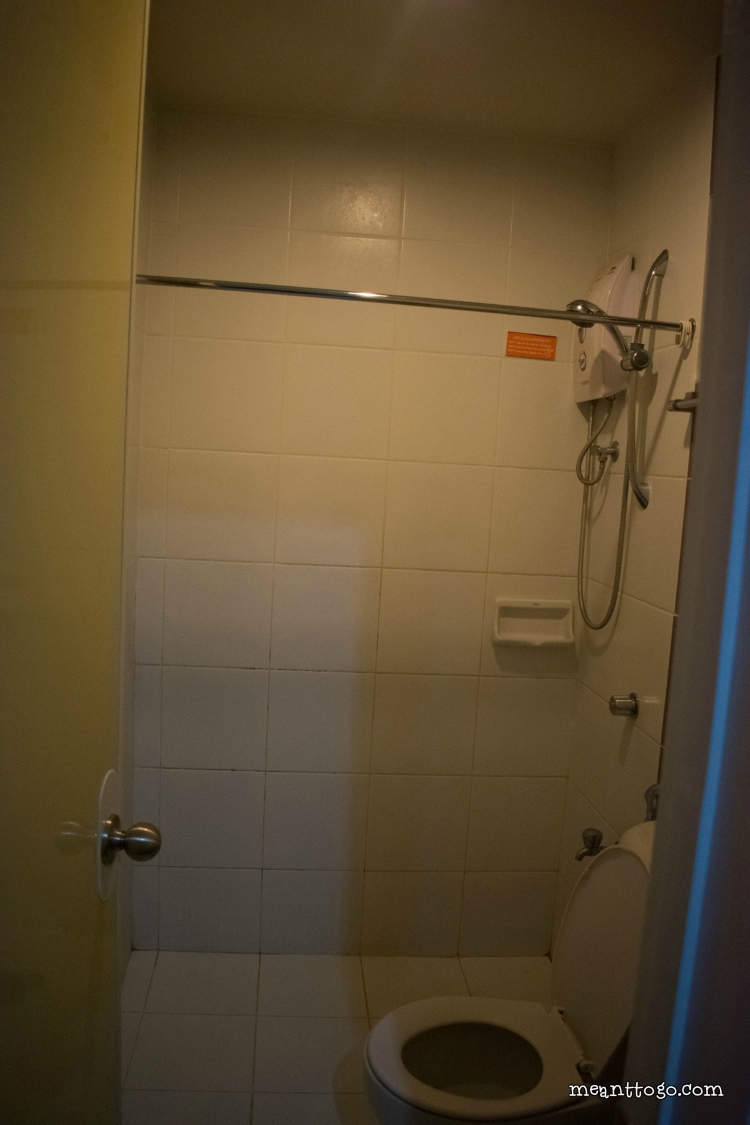 Surprise! They've got a fitness center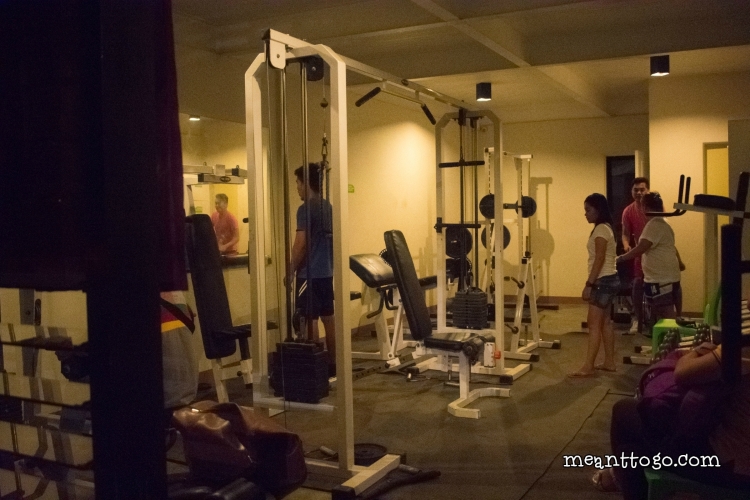 And a conference hall (The Red Box).

And another conference hall (The Green Box).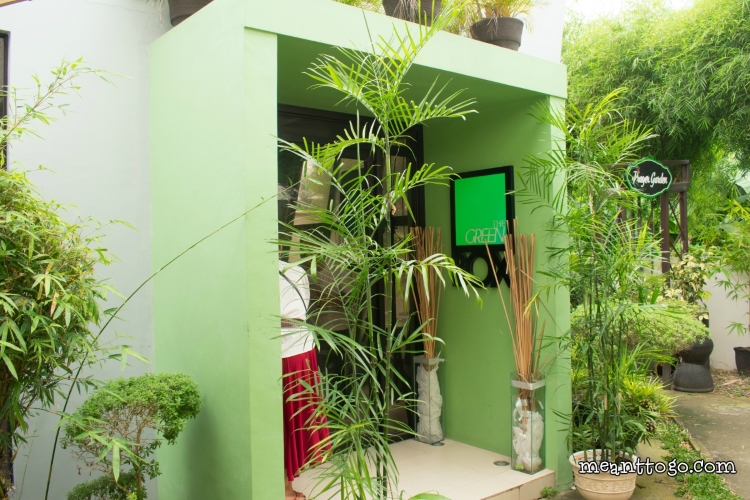 And one more…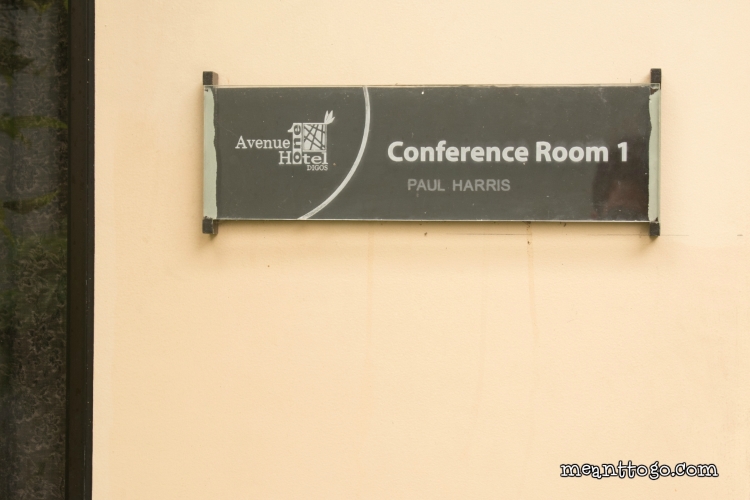 And they also have a prayer garden.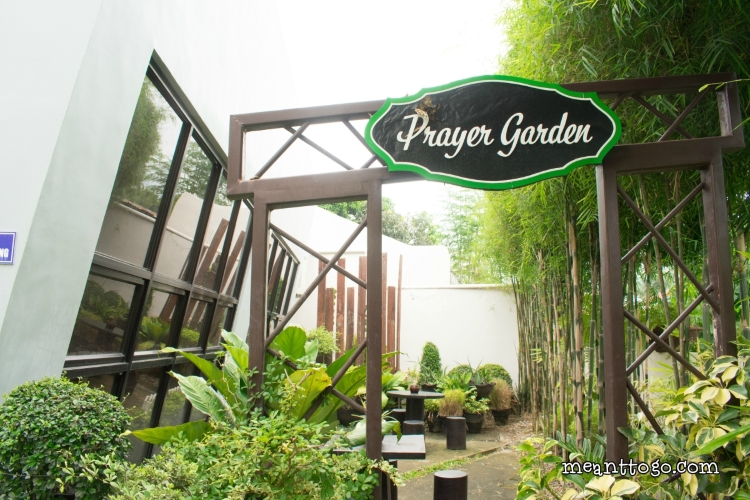 And more services – check out the rest in the list below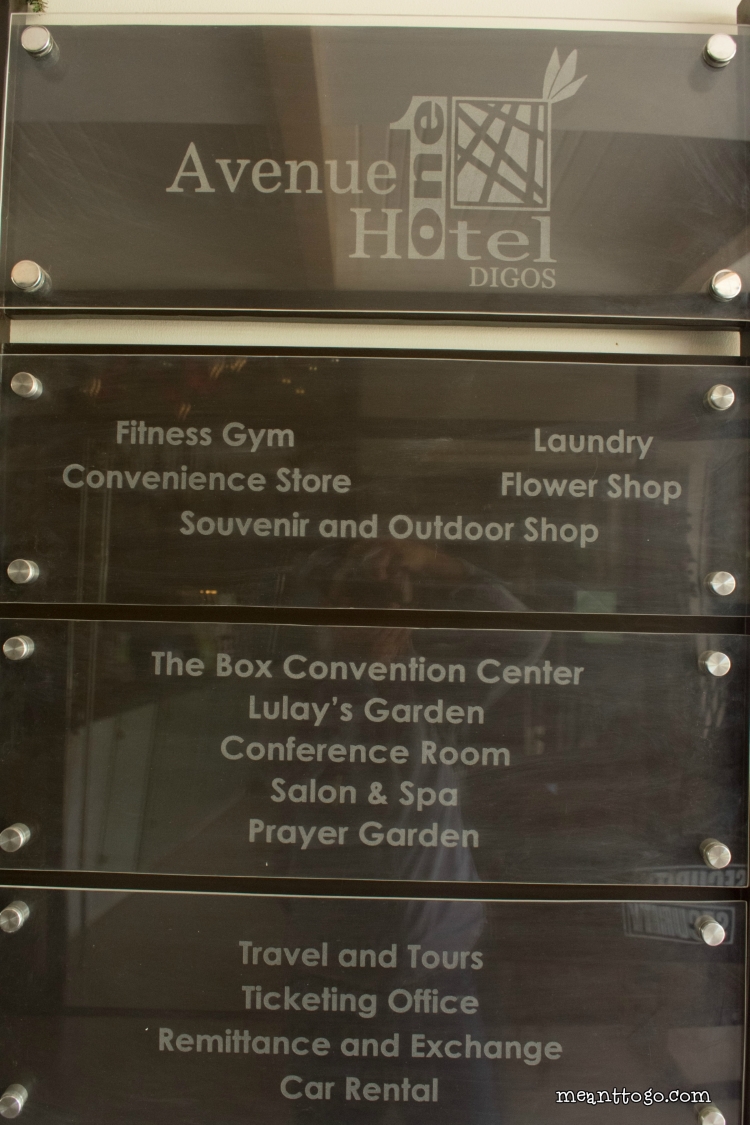 Room Rates
There are a number of room options to choose from – check them out below: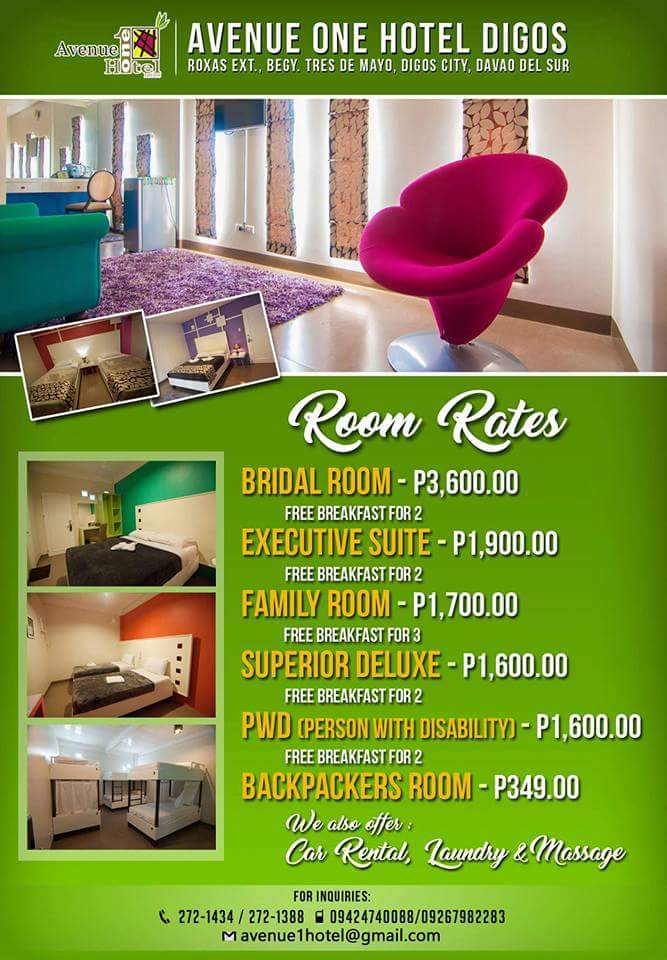 The Hotel Contact Information:
Avenue One Hotel
Address: Roxas Ext, Digos City, Davao del Sur
Phone #:(063) 272 1434
Website: http://avenueonehotel.com/
Facebook Page: https://www.facebook.com/avenueonehotel/
Assessment
What I liked the most during my stay
Good food
Clean room
Staff were friendly, accommodating
Homey feel
What should be improved:
Main lobby, receiving area (pretty hot – no air-condition unit, only ceiling fan)
Random checking ( doing it does not make sense to me most especially if the guest is taking some rest /sleep)
Rating
Overall, I'd say that they gave me the value of my money, though there are really improvements to be done (as mentioned above). So I am giving them 6.5 out of 10 (10 being the best)