Of all the waterfalls in the Philippines I have visited, this one located in Barangay Carmen, Baguio District in Davao City, called Curtain Falls, tops them all in uniqueness. Why? While the usual ones have waters flowing from the top, this waterfall is so unique as the stream springs out from its wall at about 30 feet above, creating curtain-like falling water; hence, the name.
---
WHY VISIT CURTAIN FALLS
---
The beauty of Curtain Falls is a given fact. So, no question on that. But here below are some other compelling reasons why you should visit this attraction:
No Entrance Fee
They say the best things in life are free. Perhaps, Curtain Falls is one perfect example of that. It is in the middle of a forest, surrounded by dense towering trees and tropical plants. However, the trail going there is through the private property of Tatay Sandro; he has given a portion of his land for access to the falls.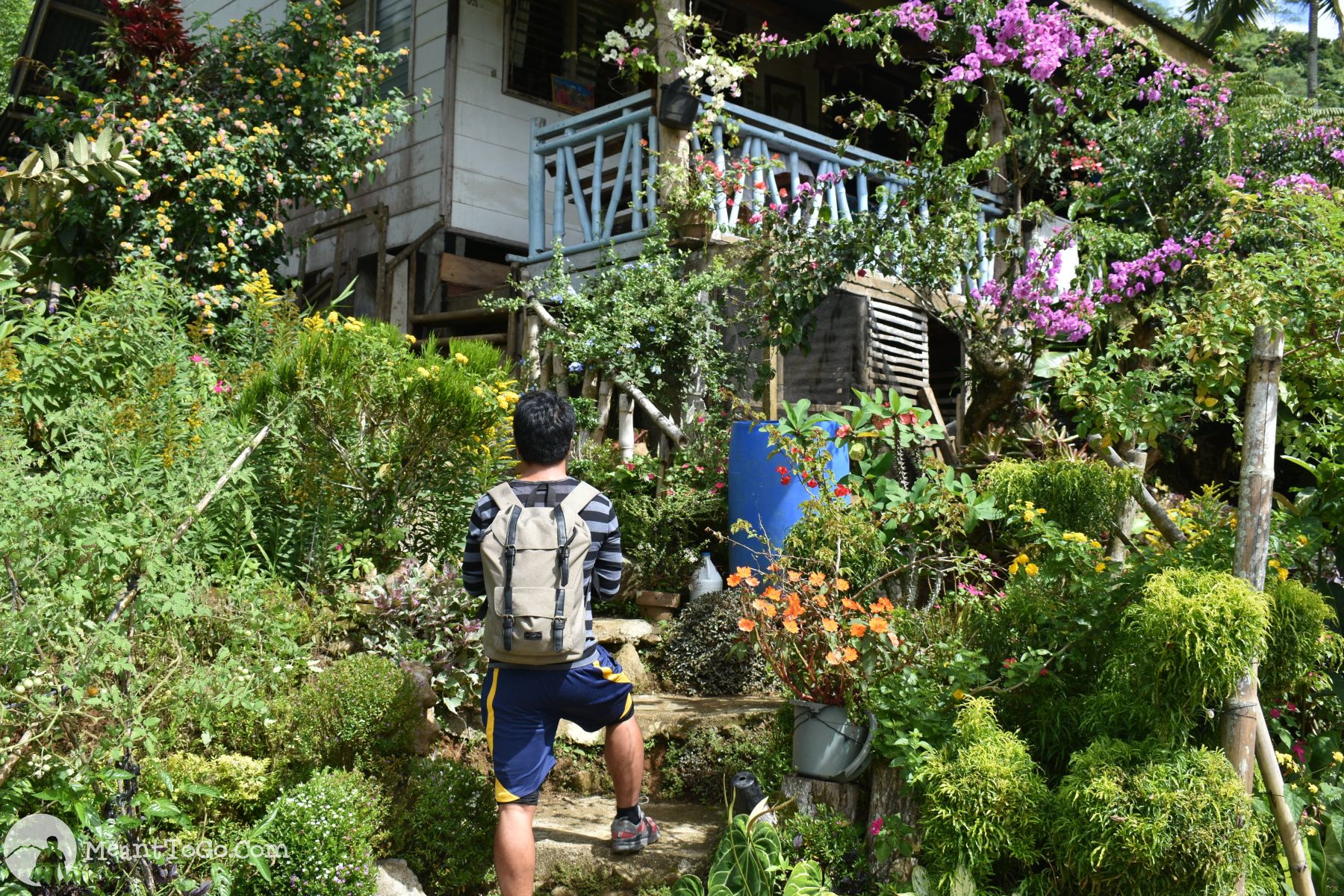 When we visited Curtain Falls, we dropped by his house to ask if he could prepare some food for our lunch when going back from the waterfall, to which he delightedly agreed. He also served us native coffee for just 20 pesos a cup, which we enjoyed sipping while listening to his some sort-of orientation about the place. (Update: Tatay Sandro already passed away, the people managing his property have been his relatives.)
The entry-level trail
In one of my previous blog entries, I told you that my Osmeña Peak climb, by far, was the easiest for me. Well, the trail to the Curtain Falls was comparable to that. Climbing up and down the slopes going there was relatively easy for me. While we had to hold on to some big roots during our final descent, it was an entry-level trail as, aside from a trekker-friendly terrain, you can reach the place from Sandro's Peak (the name of Tatay Sandro's residence, which I forgot to mention above 🙂 ) in 20 minutes. If it includes selfies along the way, well, 30 minutes – give our take.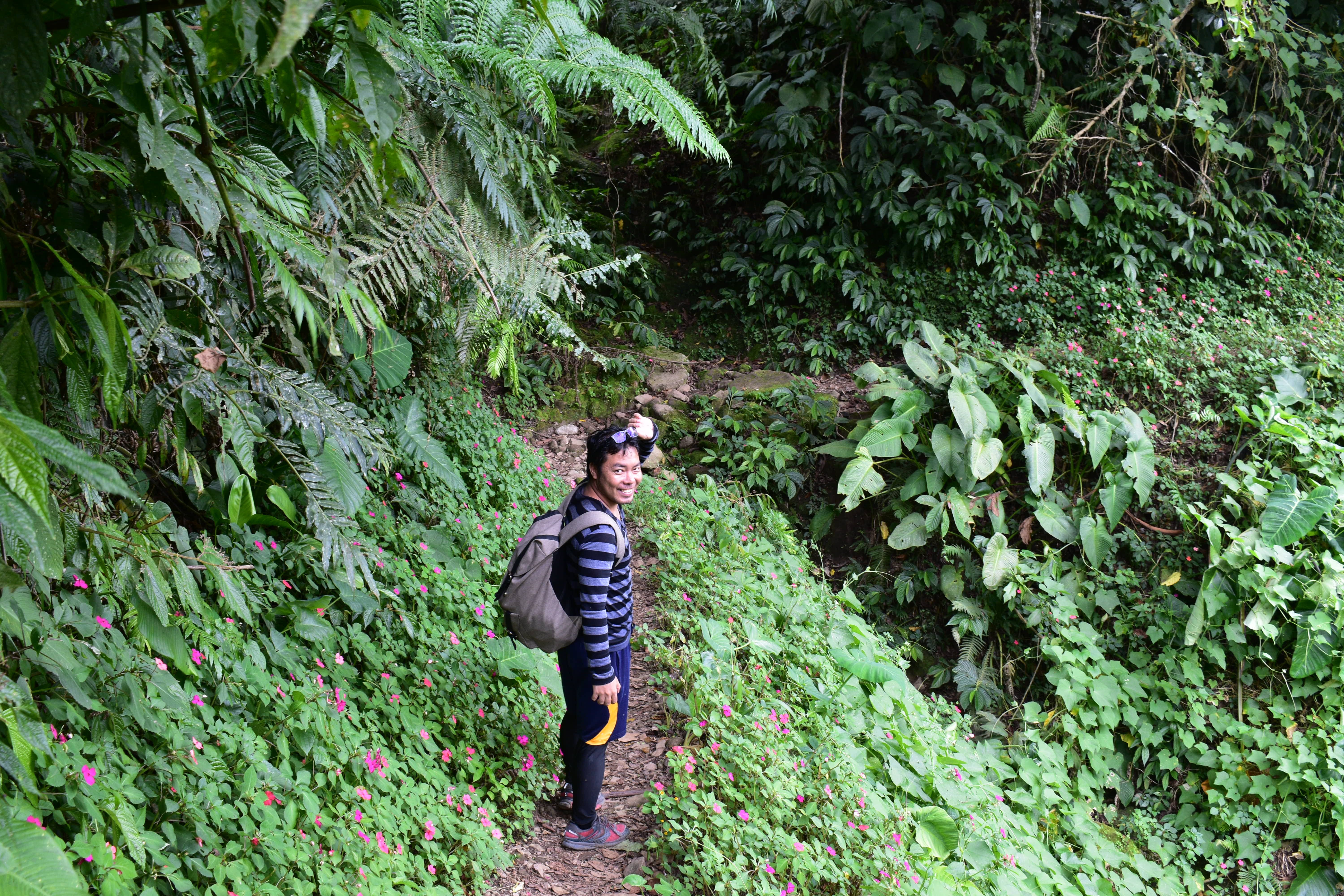 The trail is an attraction too
It took us about 25 minutes from Sandro's Peak to reach the falls because the other groups we were following were taking selfies (we did the same thing, I admit). I could not blame them. I mean, who could resist the beauty of the trail itself? Wildflowers, plants you seldom see, vegetable plantations – things we saw along the way. The whole landscape was just pleasing to the eye.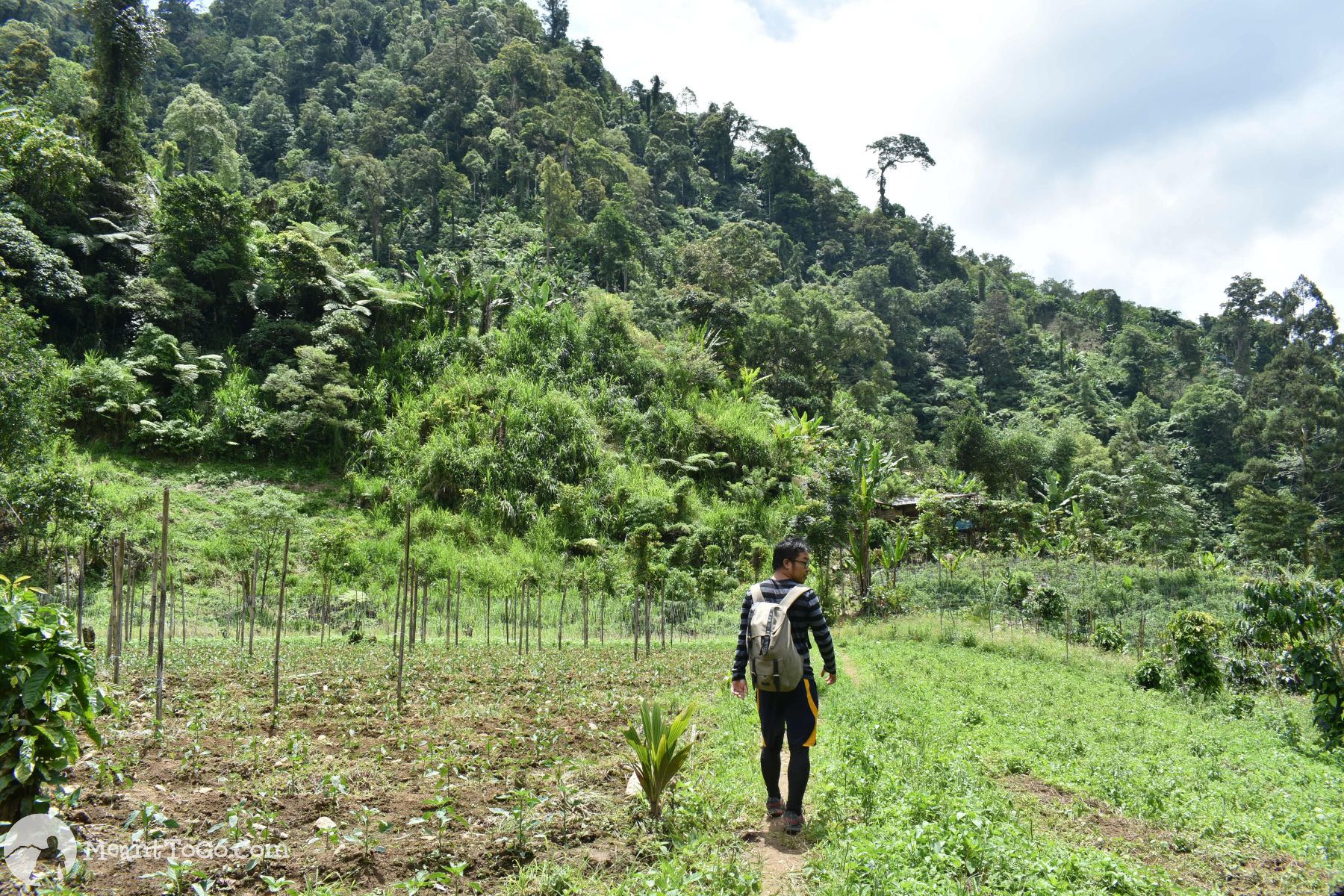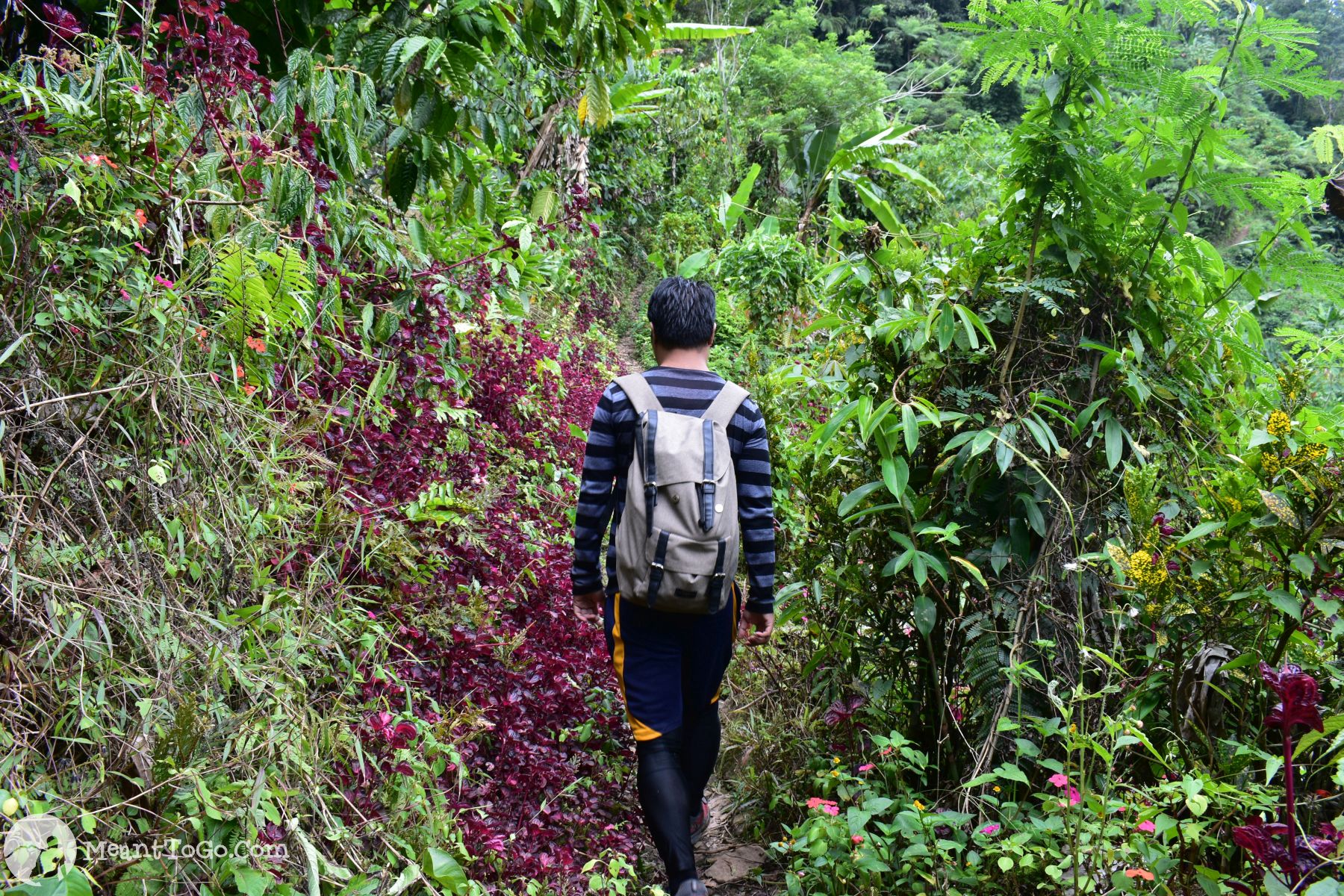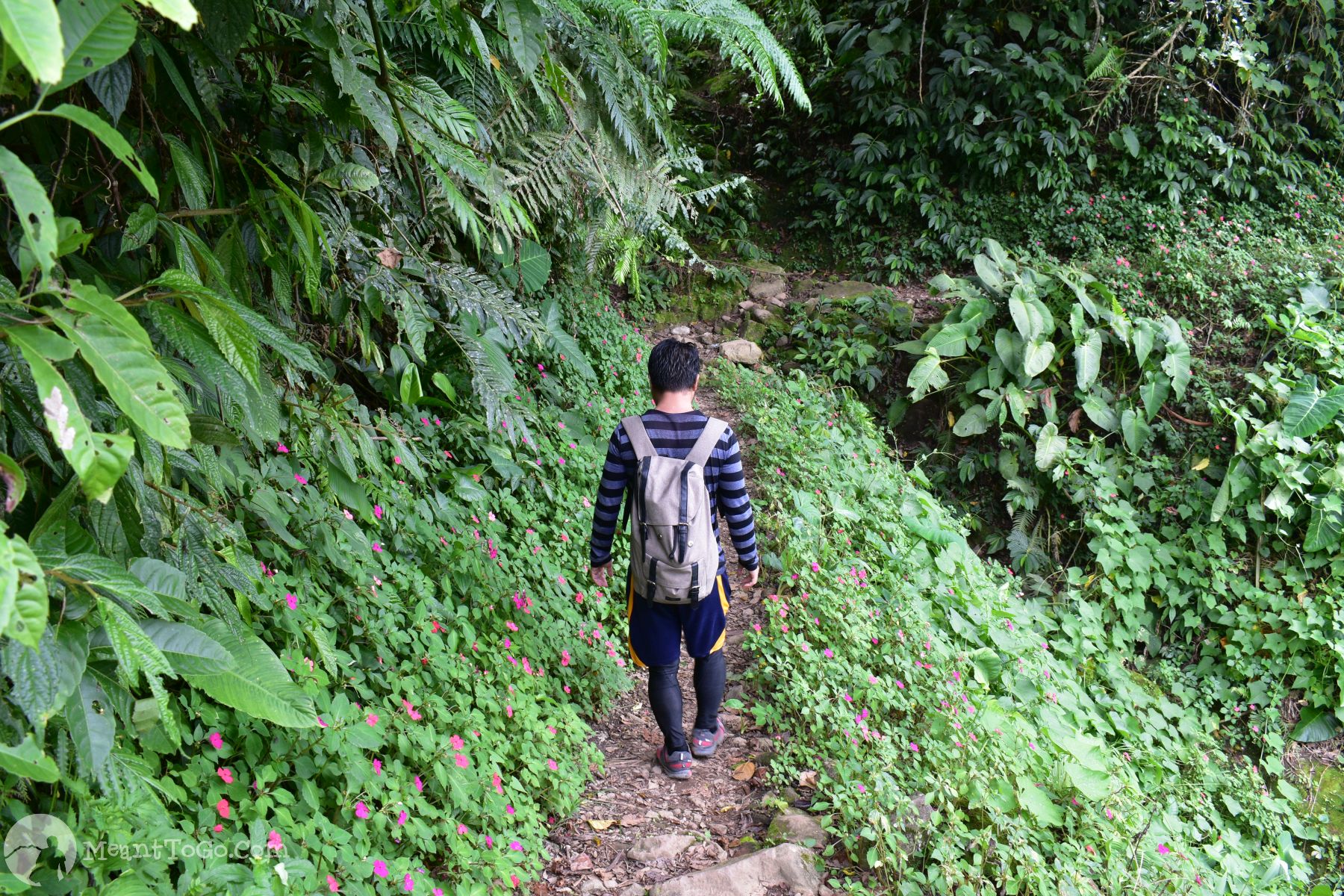 Speaking of vegetable plantations, our guide said (guide is not required, by the way) that if only we came in harvest time, we could bring home some veggies for free.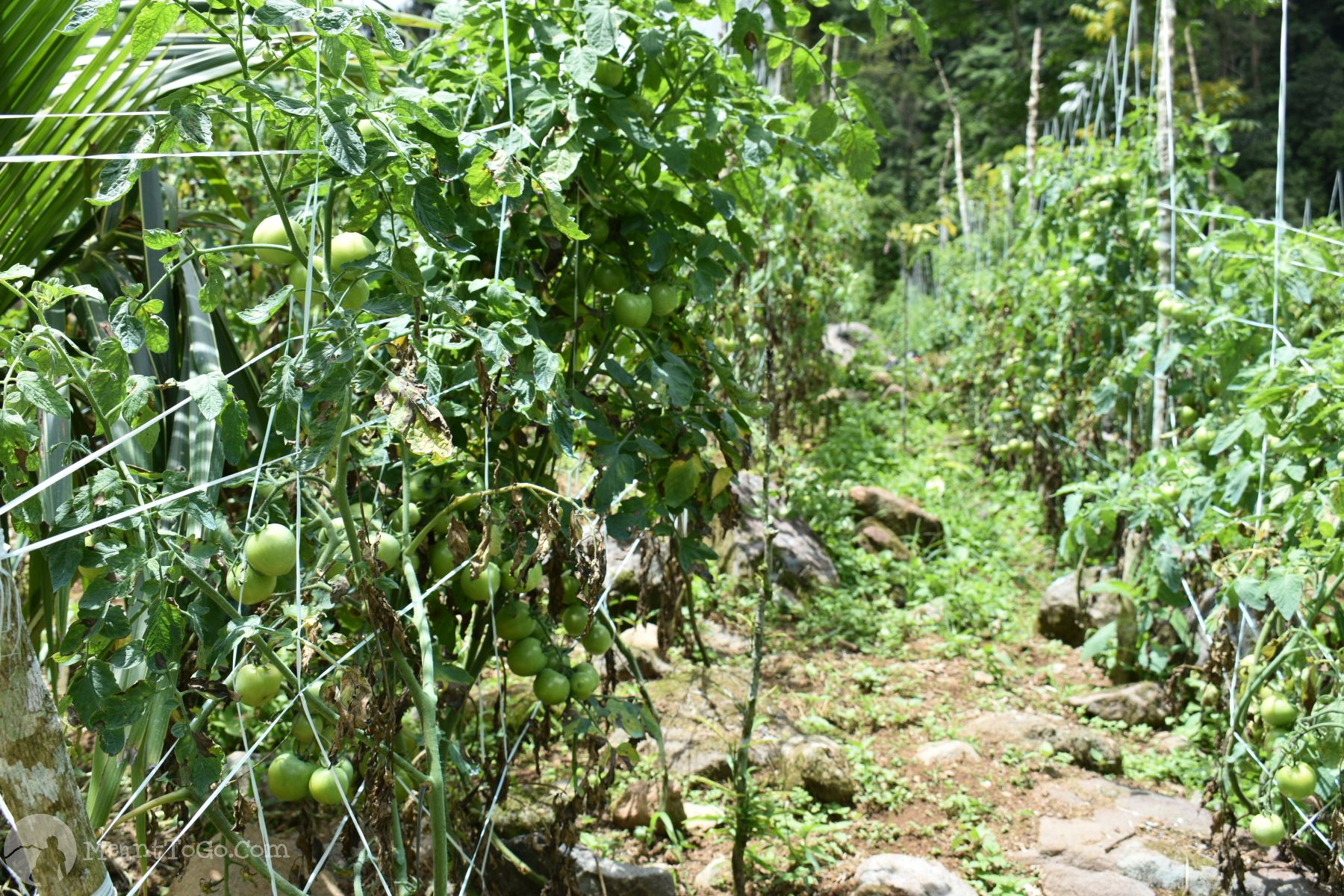 More than just a waterfall
Aside from the relaxing Curtain Falls (just listening to it sound was music to my ears), the river was clean, cold, and fresh. I could not find traces of garbage and other destruction in the area. I hope it will remain that way FOREVER. Aside from that, rocks and the surrounding land formations are a thing of beauty to behold.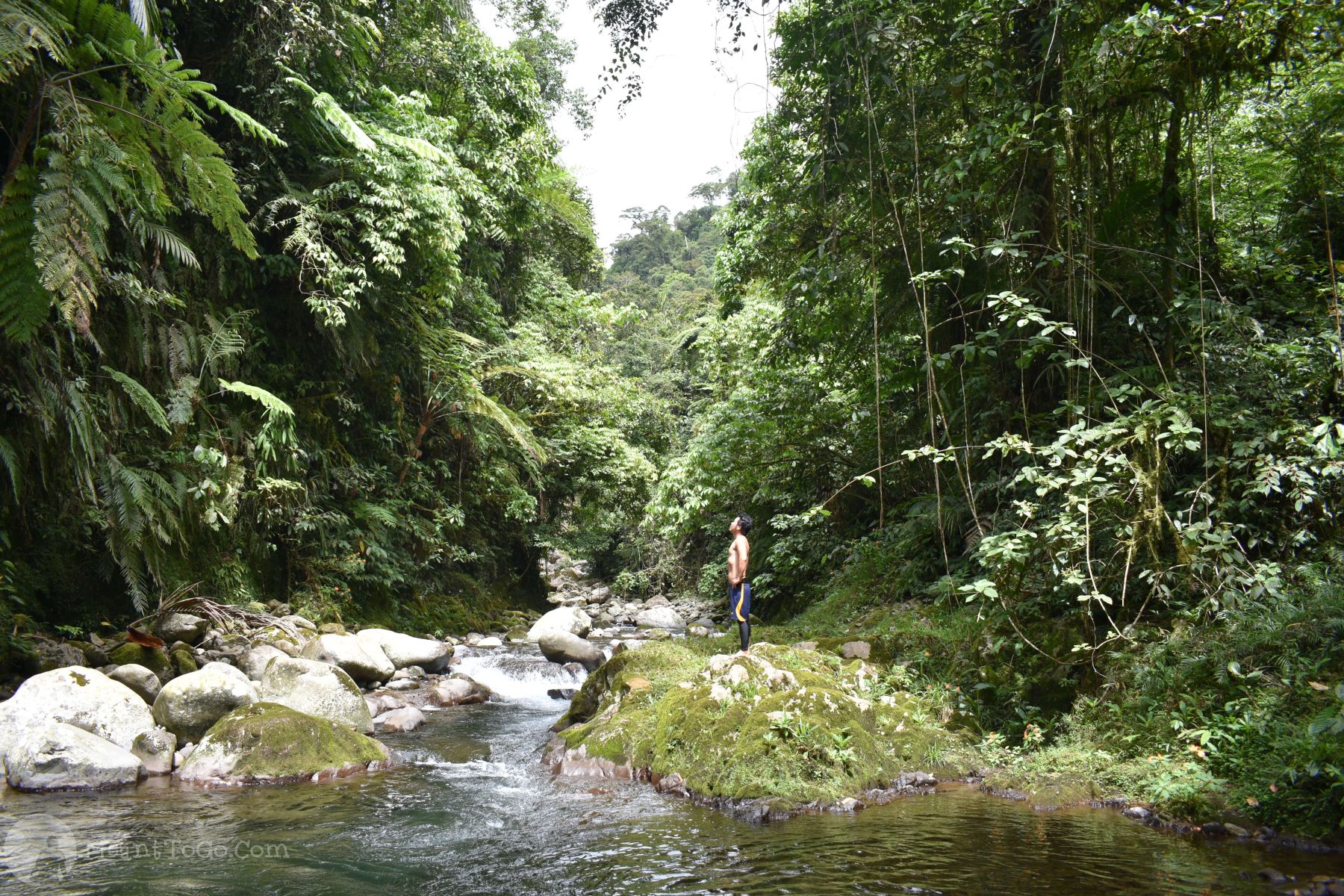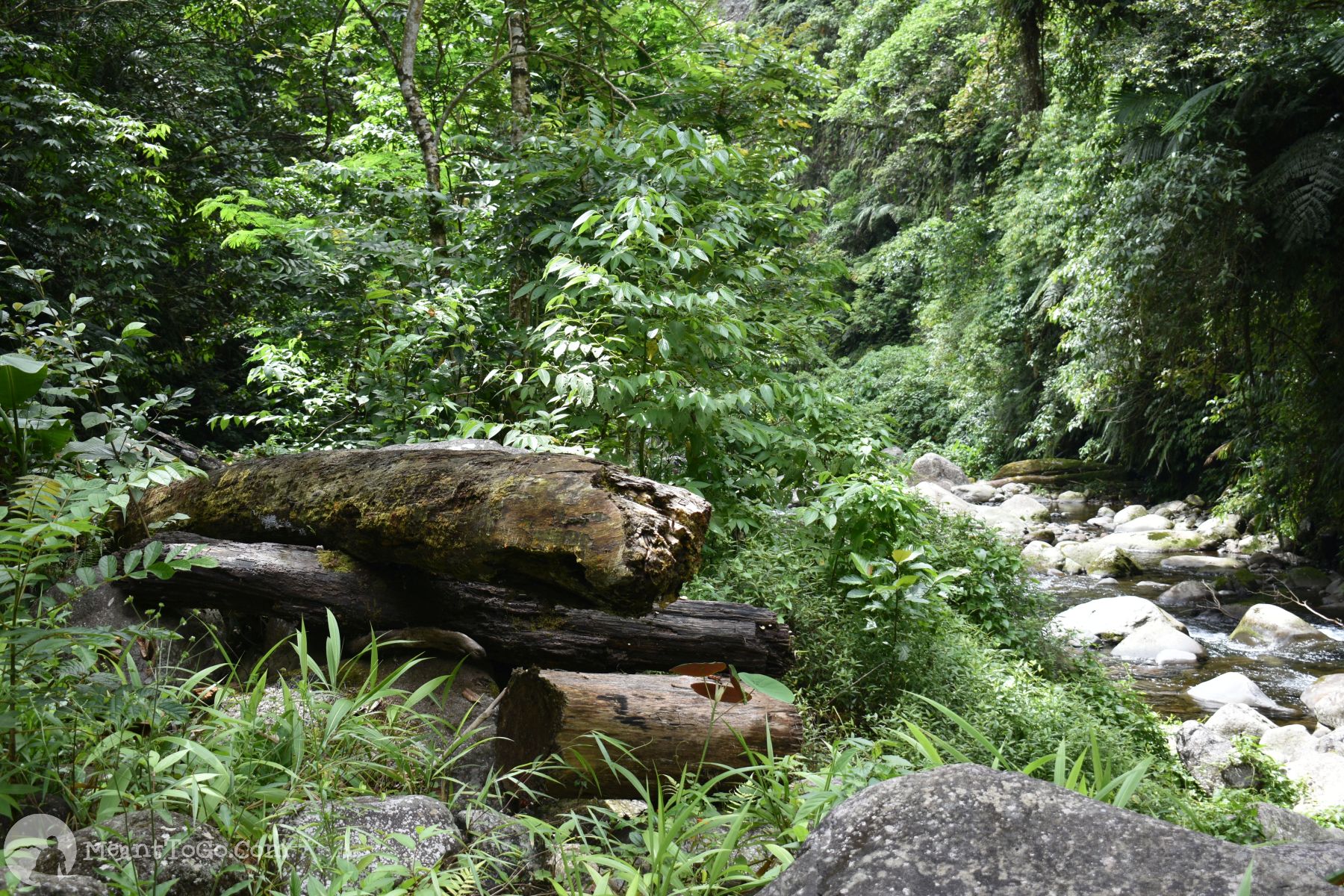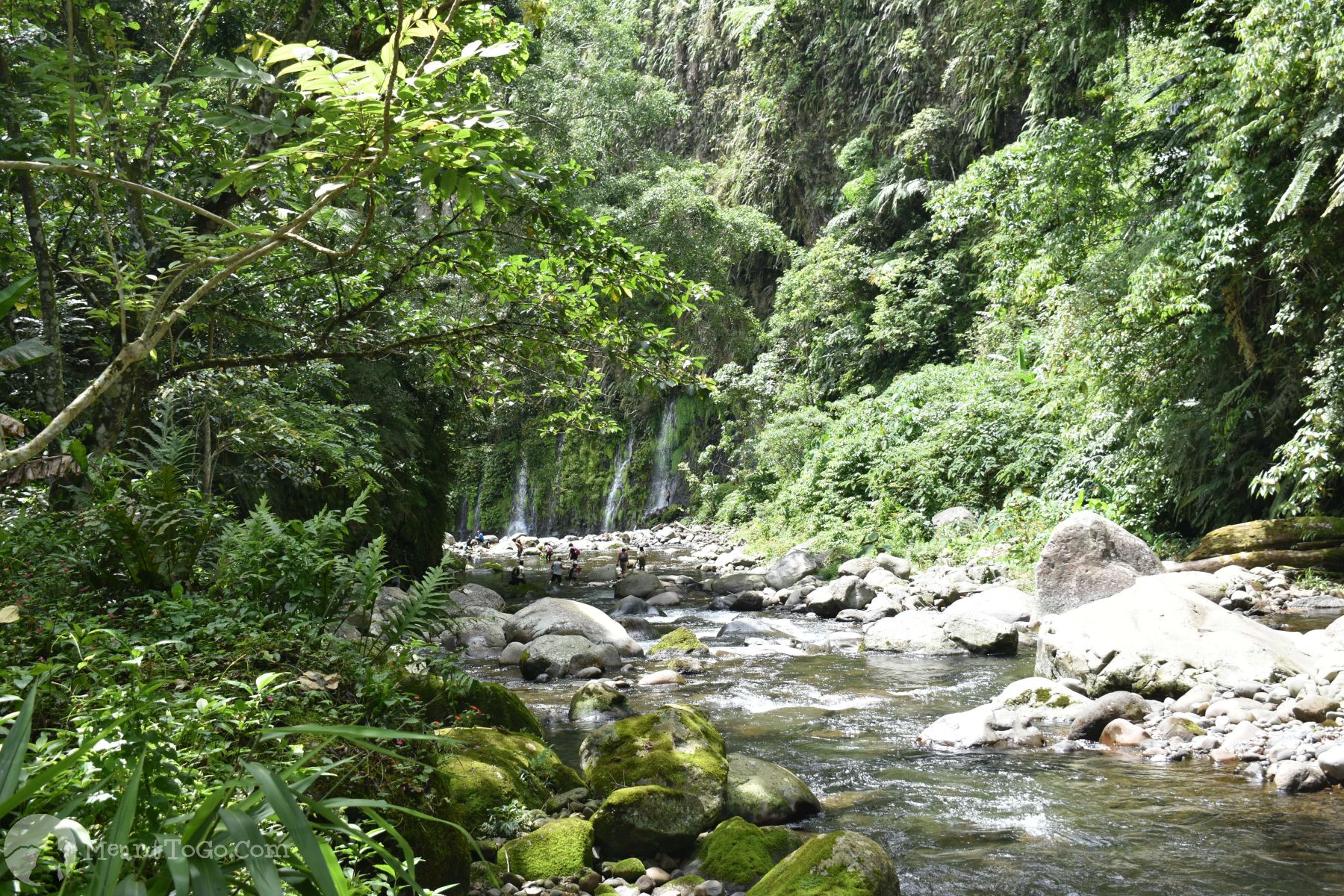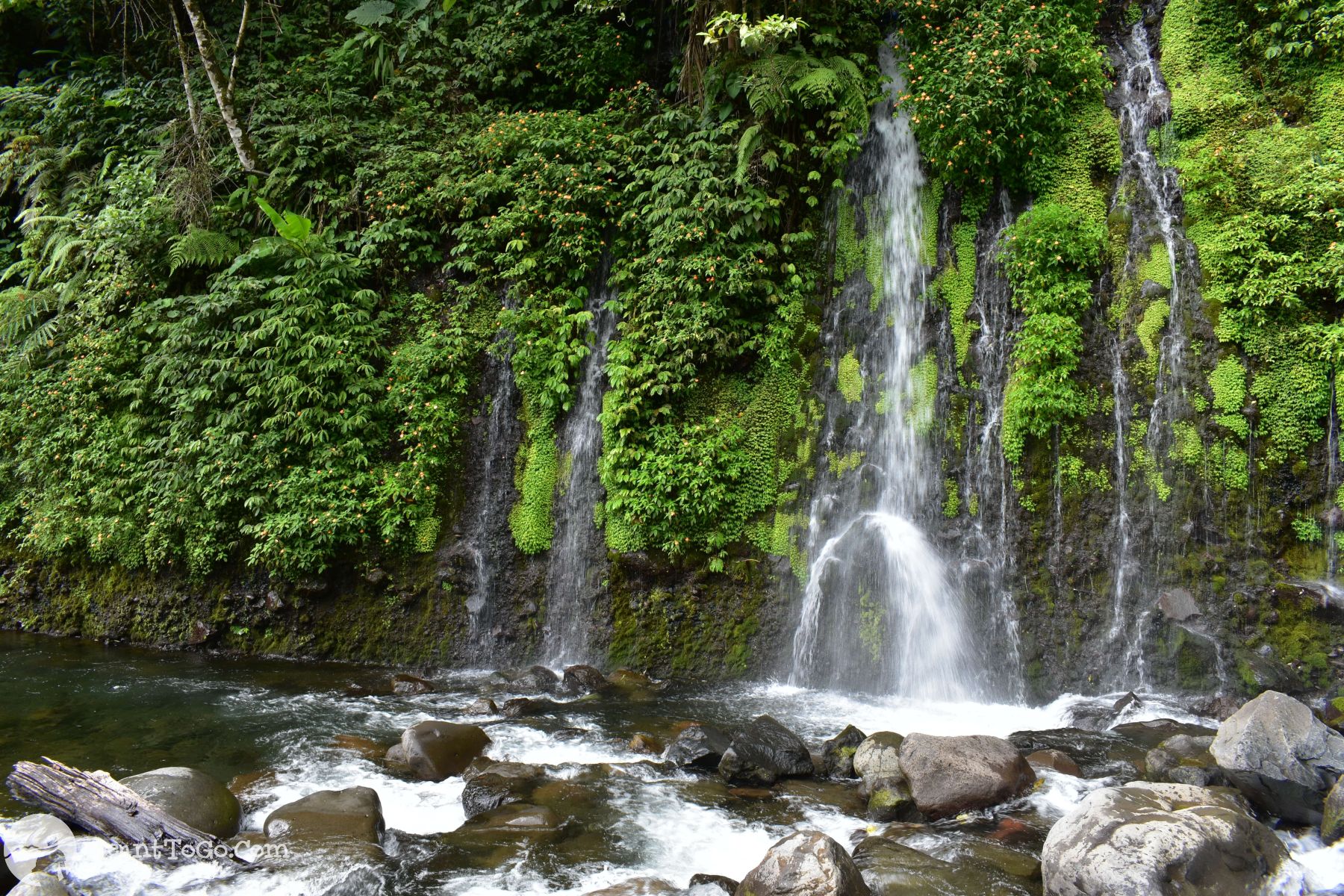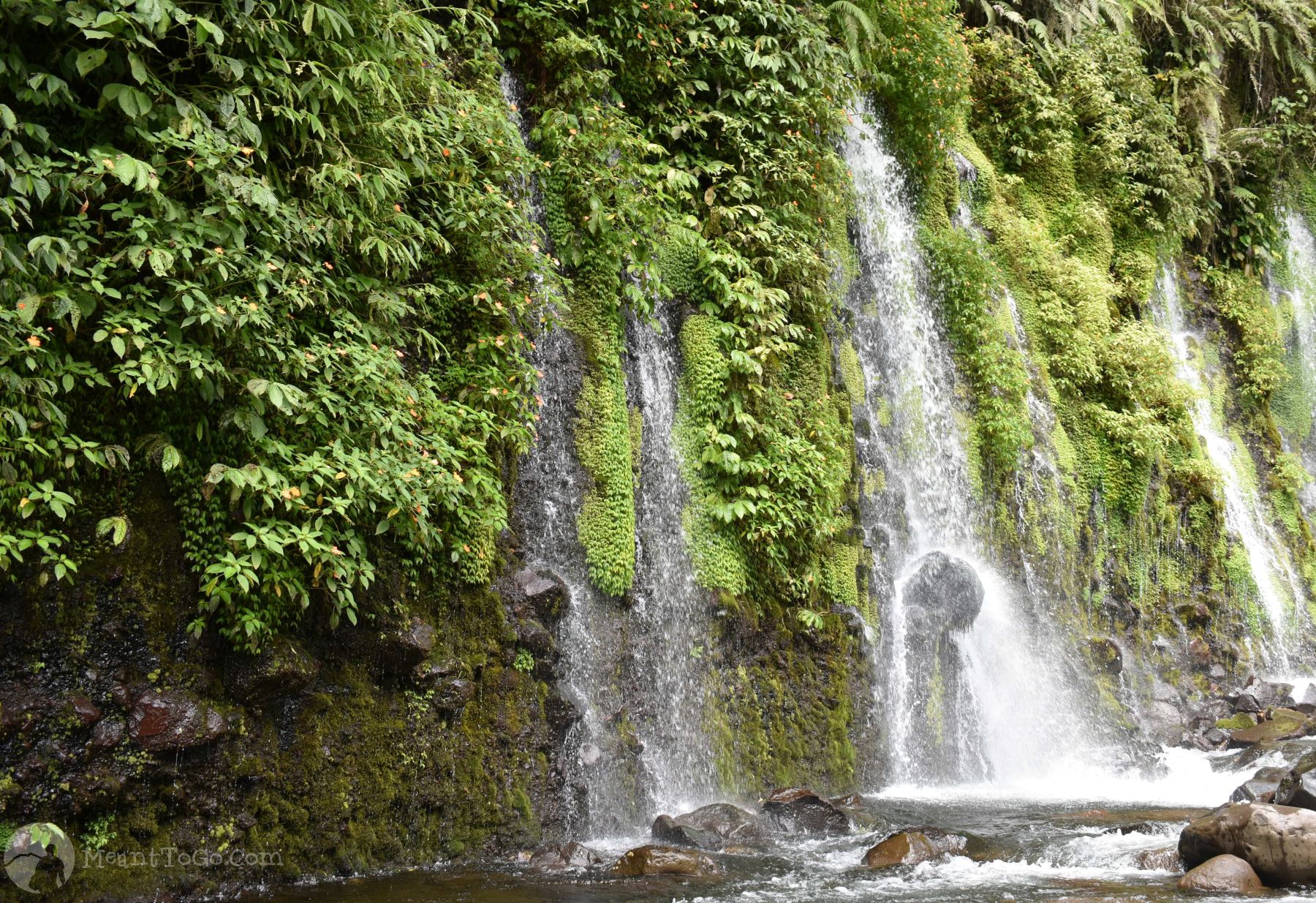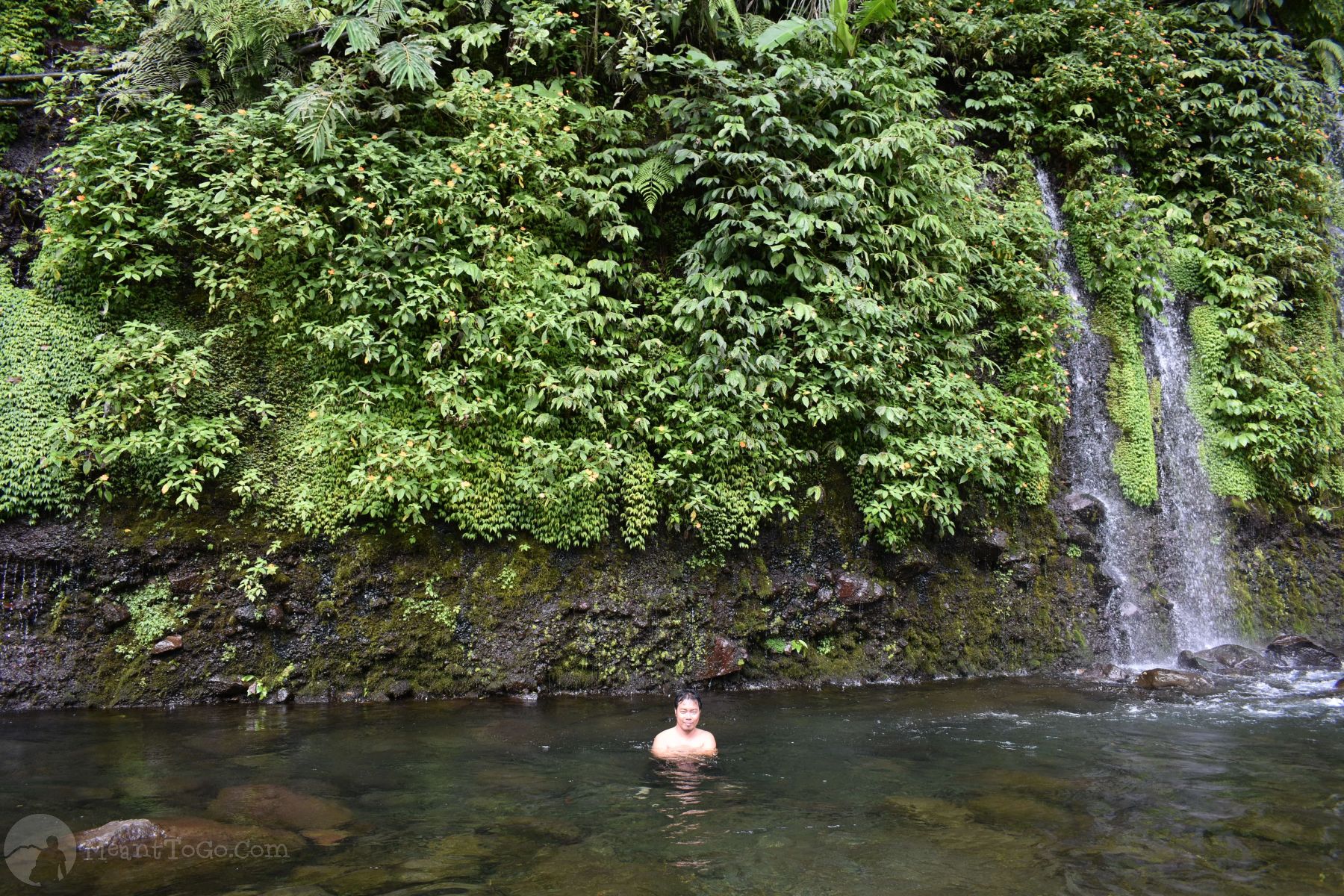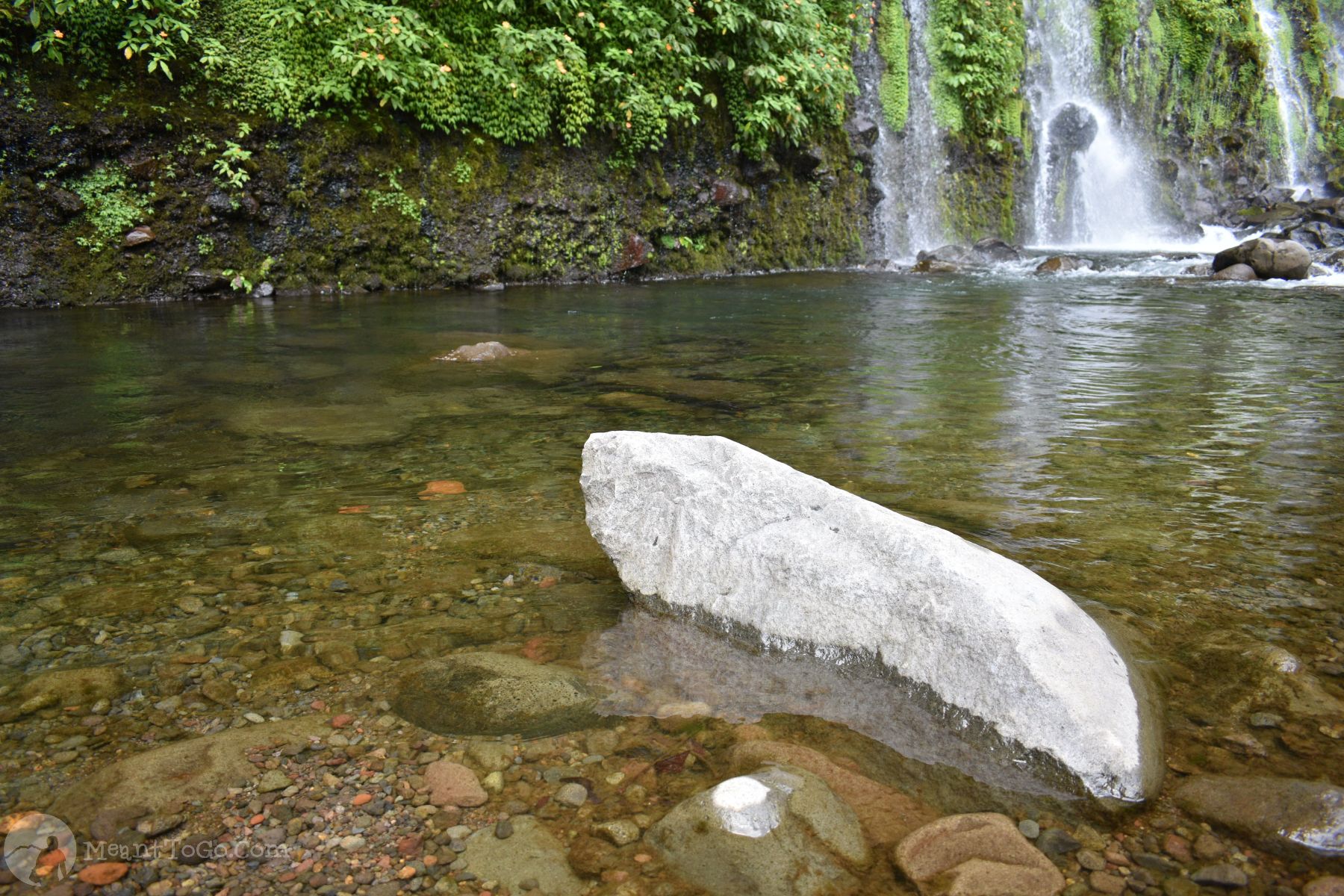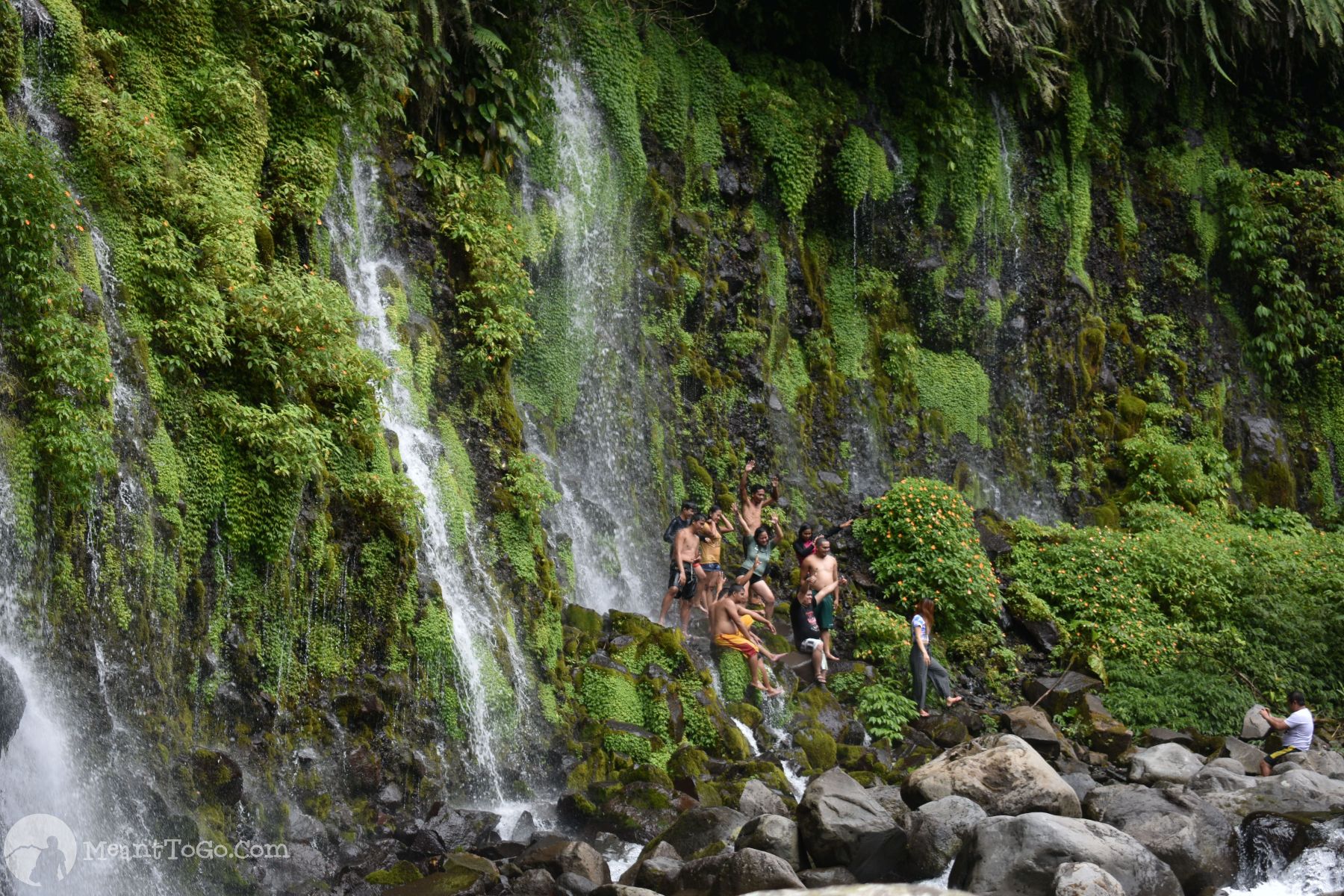 It is still to attract more tourists
Curtain Falls is not yet as famous as the Tudaya Falls in Digos or Tumalog Falls in Oslob, Cebu. You get to enjoy this unspoiled beauty. Again, no traces of human 'destruction'; no structures or buildings in the area yet.
---
HOW TO GET THERE
---
From Davao City, hop on an L300 van bound for Calinan (terminal is in Bankerohan) and disembark at Botica Carina in Calinan Proper, which is also near the L300 van terminal there.
Near Botica Carina, you can find a habal-habal (motorbike) that could ferry you to Brgy. Carmen in Baguio District. Tell your driver to drop you off the corner of the street leading to Sandro's Peak, which is about a hundred meters away from the Carmen Gym (no worries, Tatay Sandro is popular in the area so most probably, your driver knows him and his place pretty well).
From that corner, start your trek and just ask around from time to time to ensure that you are on the right way. (No worries as most part of the road from the highway to Sandro's Peak is paved.)
From Sandro's Peak, start your trek through the narrow foot trail leading to Curtain Falls.
A few things to note:
The single trail divides into two separate trails halfway through. The first trail is shorter; however, this one requires you to go through about 90-degree slope in your final descent. The second trail is longer but a lot easier slope. It allows you to see some other part of the river as well. However, you need to pass through boulders along the river and wade through water currents (not that strong) to get to Curtain Falls. You choose. Both are easy. :p
Some part of the trails are dense with shrubs so, if you have a sensitive skin, better wear something that covers most part of your body.
The wall of the waterfall, which is estimated to be 300 feet high, is 90° or even more than that. That is why staying near the falling water is discouraged as pieces of rocks might also fall with the cascades. Safety first, fellows.
Many stones in the river are slippery, so be careful. Be mindful of your steps.
---
SAMPLE BUDGET (IN PHP, PER PERSON)
---
Davao City Proper to Calinan Proper = 40 x 2 = 80
Calinan Proper to Brgy. Carmen = 50 x 2 = 100
Food (lunch, water, snacks) = 200 (bring food from home, if you want to spend less on food)
Guide (optional) = 50
Total: 430 ( with guide, food from Tatay Sandro)
Total: 180 (without guide, and if you bring food from home)
---
REMINDERS
---
MeantToGo is a strong advocate of nature and culture preservation and therefore we tirelessly remind fellow travelers to:
Leave only footprints, not garbage
Help plants grow and thrive, not cut them off for a silly reason
Engrave travel memories in your heart, not on stones you come across along the way
Respect local culture with good words and smile
---
Thanks for reading! If you like this post, please share!