I am always attracted to waterfalls. Whenever somebody invites me for a waterfall adventure, I'd usually say 'yes'. That is why, when one of my friends suggested that we visit Tudaya Falls, I accepted the invite without any hesitation. After all, it was one of the items on my bucket list.
If chasing waterfalls is your thing, and if you are planning to visit Tudaya Falls, then read on… as this post is for you. This could help you become better prepared as you embark on that adventure. 😀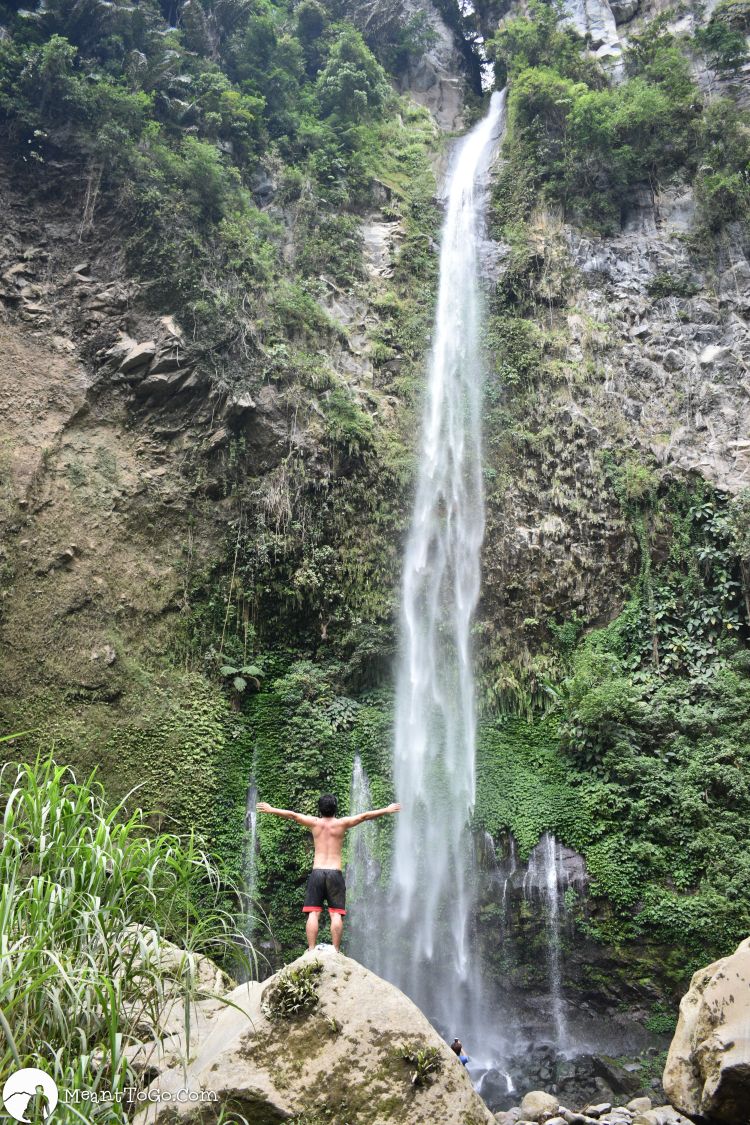 Visiting Tudaya Falls was unforgiving yet rewarding at the same time. Why do I say that? Well, here's what I realized from chasing this waterfall:
GETTING THERE WAS NOT EASY
We journeyed to Tudaya Falls via Kapatagan, Digos, Davao del Sur as they said it was the easiest way to go there. But, it turned out it was not that easy, after all. In fact, it was, by far, one of the most difficult trails I have ever had.
While it was true that our ride through the cemented highway of Kapatagan was a breeze, we struggled over the muddy, rocky, bumpy, and winding unpaved roads of Tudaya on our way to the jumping-off point. Several times we needed to disembark from our motorbike (locally known as habal-habal) and had to walk because it could no longer support our weight given the roughness of the road. In fact, we fell one time; we did not want it to happen again. So, we decided to walk in some parts of the road as it was more safe.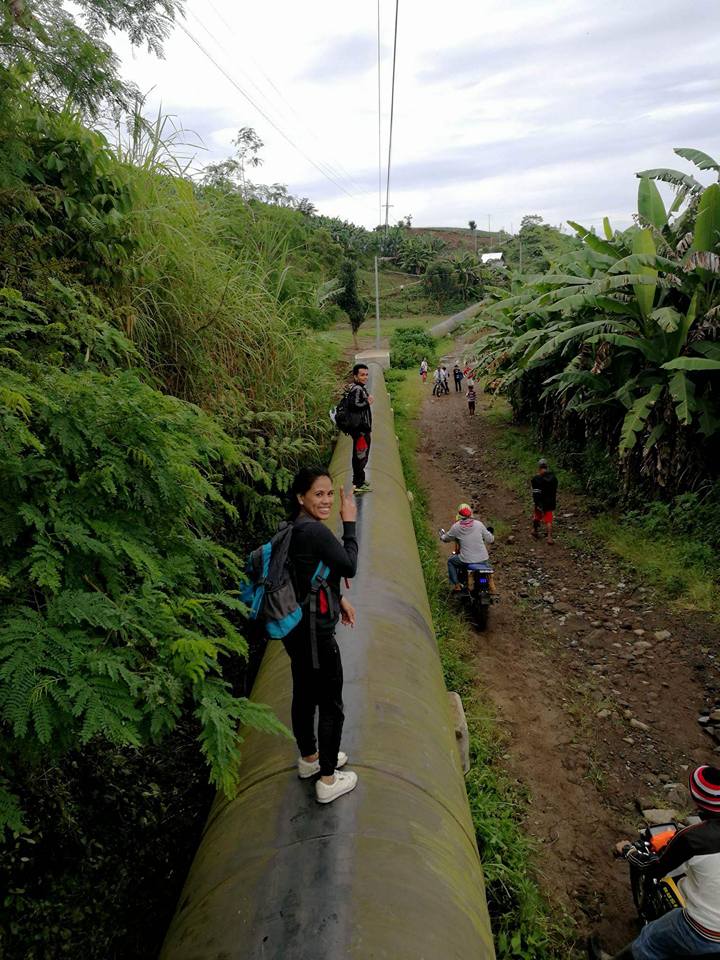 THE FOOT TRAIL WAS EVEN MORE DIFFICULT
We thought the most difficult was the earlier part of our journey i.e. the 'ordeal' we went through taking that habal-habal ride over the unforgiving Tudaya roads. We were wrong. We were surprised as the journey got even tougher as we moved closer to our destination. We trudged through a slippery, winding foot trail that we thought had almost faded through time.
"Yeah, this is what you want, right?" – The words I uttered, teasing my friends.
Indeed, it was an unfriendly terrain. One wrong step could make you fall down into a deep ravine just beside the trail. In some parts, our tour guide had to cut off some shrubs and tree branches to clear the way for us. He told us to avoid a very itchy plant locally called "alingatong"; and, he reminded us from time to time to watch out for the cliff that was just a foot or two away from our path. He said, since the installation of Aboitiz hydroelectric power plant in the area, fewer tourists visit the Tudaya Falls and that could be the main reason why the trail seemed to have faded.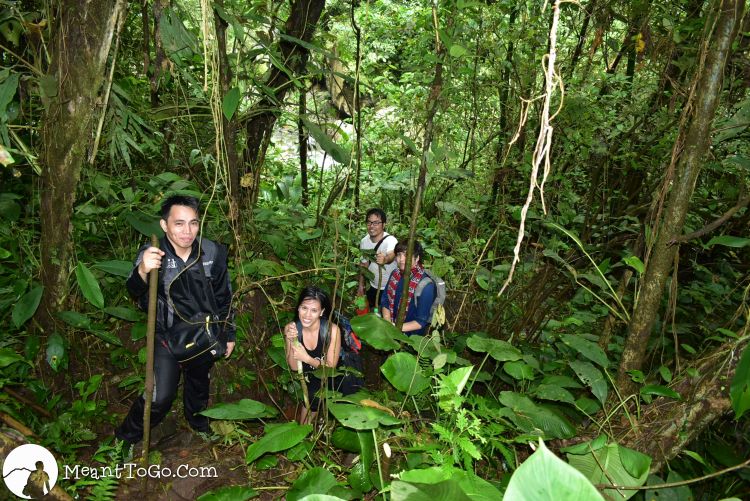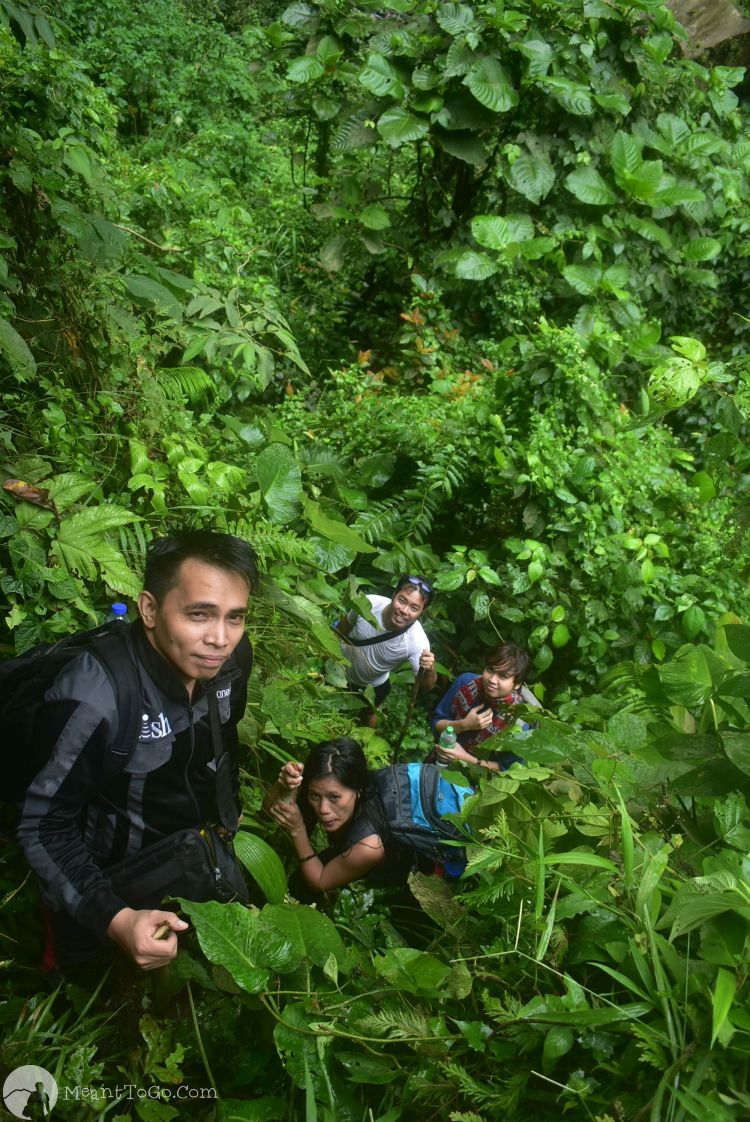 BEAUTIFUL SCENERY OFFERED US SOME RELIEF (IT BALANCED OUT THE PHYSICAL STRUGGLE AND POTENTIAL DANGER OF OUR JOURNEY)
Wild flowers, giant trees, unusual rock formations and sizes gave some relief while we were on the trail. We were amazed at how dense the forest and how green the foliage still, in spite of the fact that some modernization already reached the place. There were root crops, banana, and other edible plants along the way as well. From time to time, we took some rest beside giant boulders, and under the canopy of towering trees.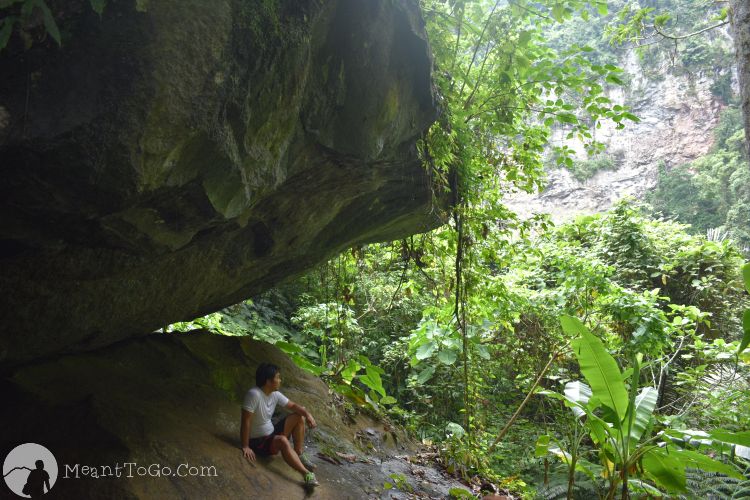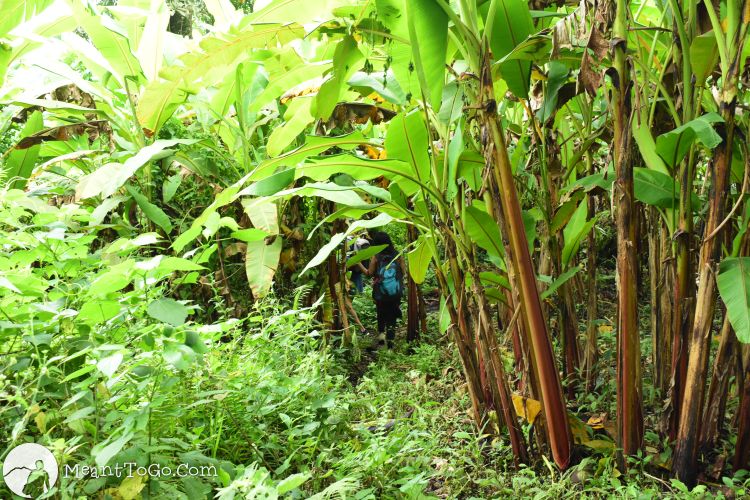 WILD CREATURES LURKING IN THE SHADOW, UNDER THE SHRUBS
After an hour or two of traveling on foot in what seemed to be a never-ending trail, I knew we were almost there, as the sound of stream and falling water became even louder. About 200 meters away, we saw, at last, the majestic Tudaya Falls towering before us. Everyone, I could tell, was in awe watching the waterfall in its entirety. So, what we did was to stop for a moment to savor the experience; we took some photos. I, with too much excitement, was searching for the best vantage point for photographing the view before us when I saw a python coiling semi-camouflage underneath some greens. Shivering, I slowly moved away and warned my friends. Jesus, I almost stepped on it, but thanks God I saw it first.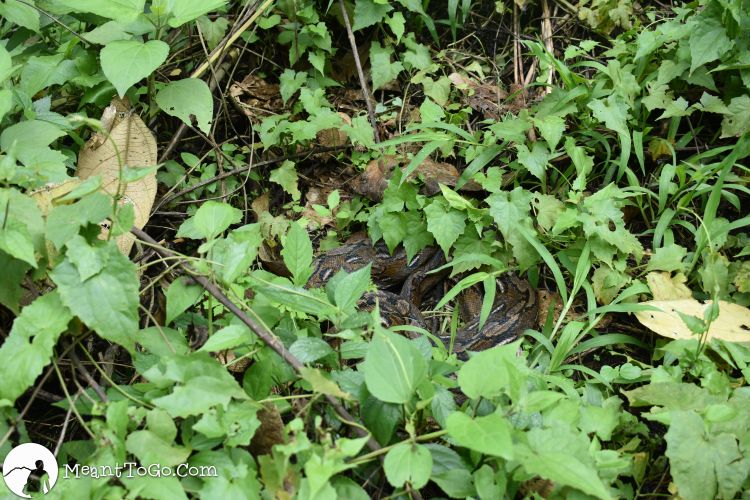 TUDAYA FALLS DID NOT FAIL (IT EVEN EXCEEDED MY EXPECTATIONS)
Prior to our visit, we were told that Tudaya Falls "has lost its grandeur." They said, after the installation of the said hydroelectric power plant, which draws water from Tudaya Falls itself, it no longer produces huge quantity of falling water. Despite that, I and my friends were still amazed watching the 150-meter high Tudaya Falls looming before us. We could not resist; it was inviting, so we did not leave without taking a plunge. We stayed a bit longer (about 3 hours) savoring the place, and then bid goodbye to this alluring gem of Davao del Sur.
I took the following photos to scale Tudaya Falls relative to human size.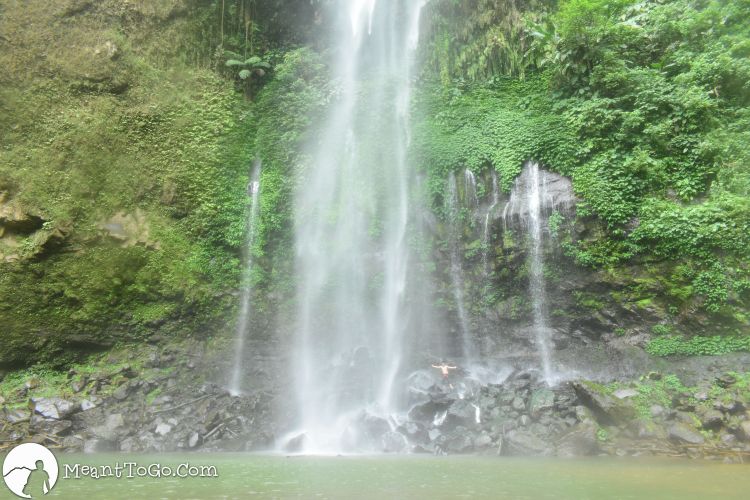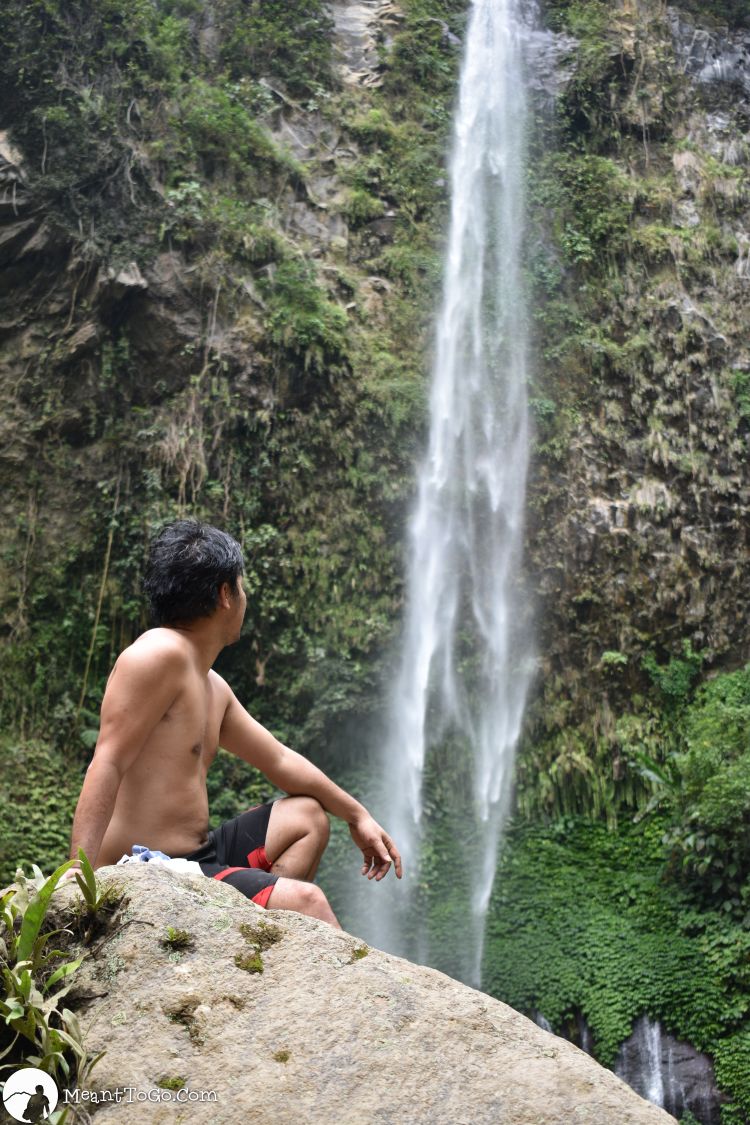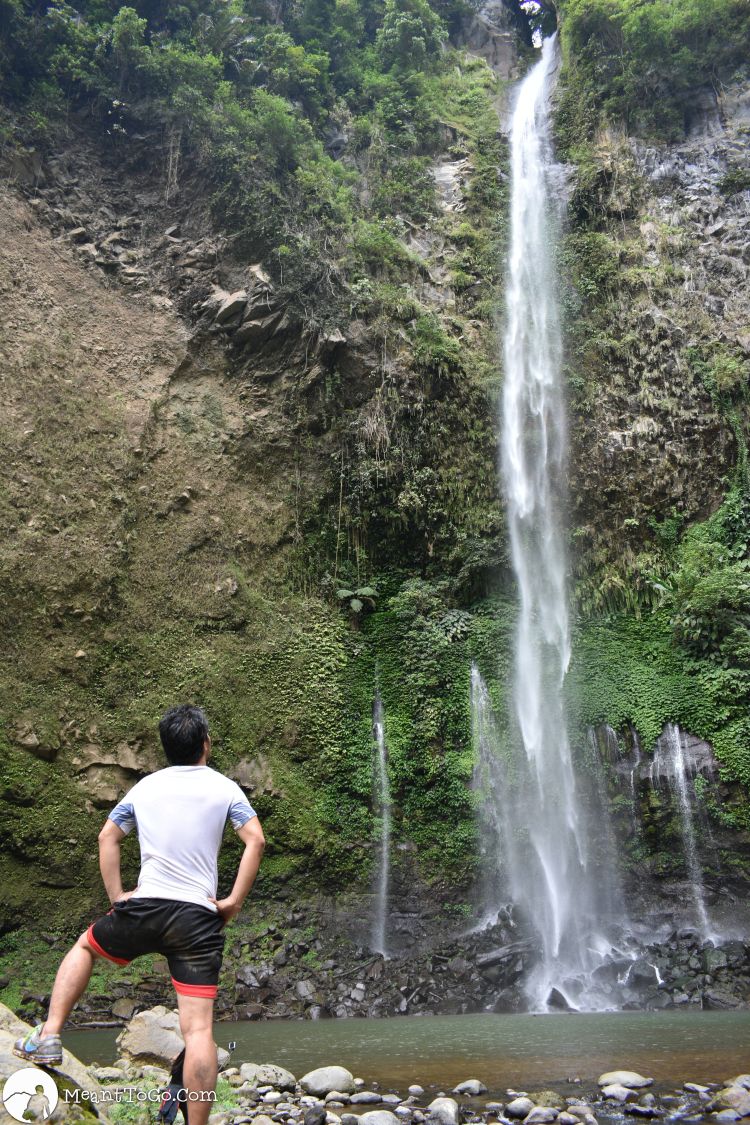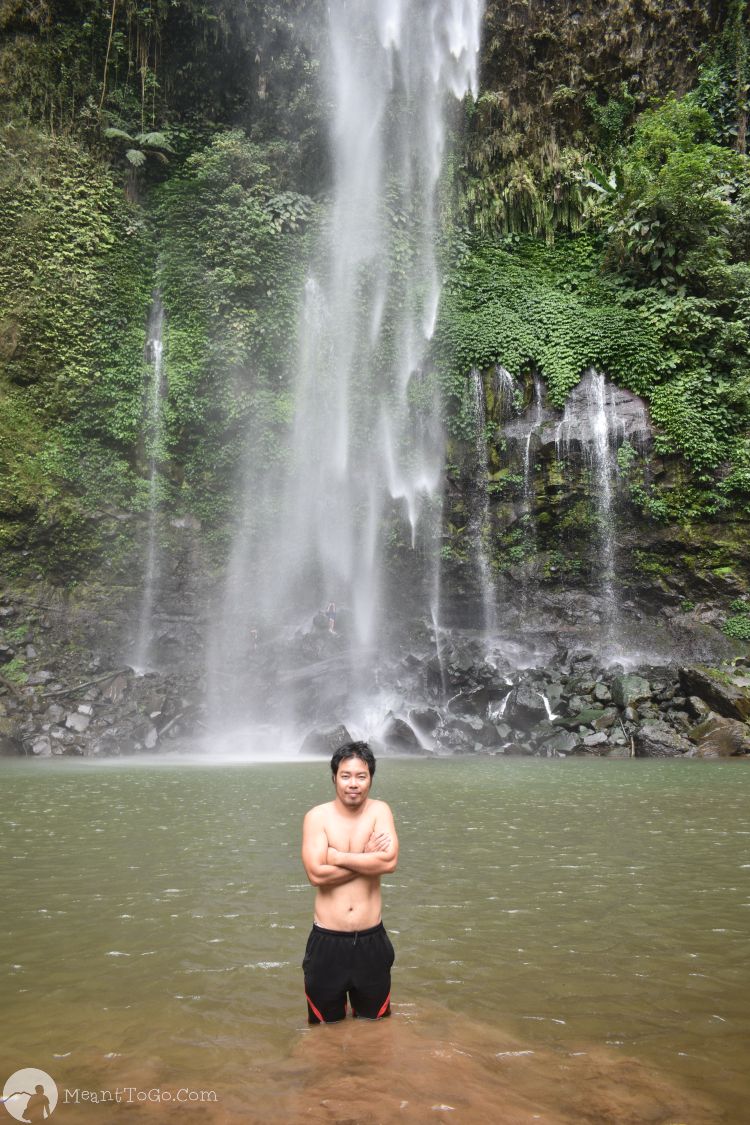 How to get there:
From Davao City, take a bus ride bound for Digos (Fare = 50 pesos, one way)
From Digos Transport Terminal, take a tricycle ride that will ferry you to the habal-habal terminal for Kapatagan (Fare = 15 pesos per person, one way)
From habal-habal terminal, take a ride bound for Kapatagan (Fare = 100 pesos per person, one way)
From Kapatagan terminal, hire a habal-habal that will take you to Tudaya jumping-off point (Fare = 100 per person, one way)
Note: Tricycle and habal-habal driver could charge you higher than that because they have this policy that if you ride alone, you need to pay the maximum passenger capacity (usually 2 persons). You can haggle if you want or wait for other passengers to fill the maximum capacity number
Expenses (in PHP)
Fare: 515 person
Tour guide: 50 per person
Meal: 200
Note: Our habal-habal driver was our tour guide (disclosure: he's my childhood friend); he actually did not ask for a tour guide fee, but we decided to give 200 on top of the fare; so the four of us contributed 50 each)
————–
Total: 765 per person
Tudaya travel tips:
While it is possible to travel alone, it is not recommended most especially if you are not used to trekking difficult trail.
Bring your own enough water; along the trail, you can pass by a spring but it might not be that safe for your body system.
Negotiate for a ride back to the town center earlier – even before you begin to trek from a jumping-off point; it can be quite difficult to find a ride when you do it later.
It pays to be friendly and courteous, respect local culture and tradition; the people there are friendly and helpful, so, reciprocate.
—
Thanks for reading. 😀
If you like this post, please share!