I was hooked by the stunning beauty of the Cadapdapan Rice Terraces that I barely noticed the sun already hanging low in the horizon, telling me that in just an hour or so, it would lose its golden glow to give way to the night. But my tour to Candijay in Bohol was not yet done that day; I still had two attractions left in my list. The next destination: Can-umantad Falls.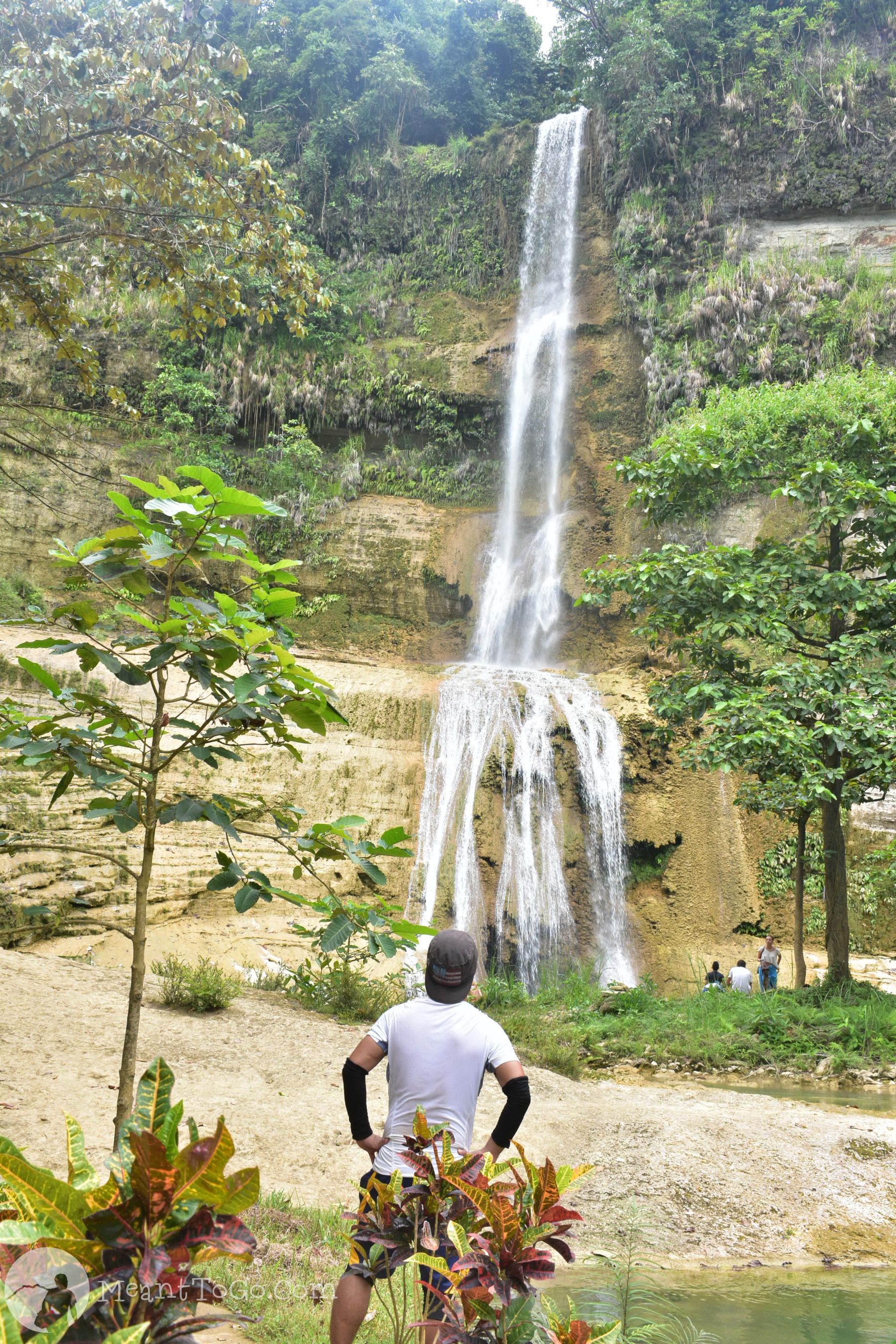 Riding a motorbike (locally known as habal-habal), my driver (who also doubled as my tour guide) just easily drove on through the winding road of Candijay going to the said spot. Before I knew it, we were already there. Soon after arriving, he was telling me to just show the passes I got prior in order to get into the vicinity.
Like the other attractions in Southeastern Bohol that I just visited, I knew nothing about the Can-umantad Falls except for the bits of information from other travelers I came across with. This was my chance to know whether or not all of those info were true. 🙂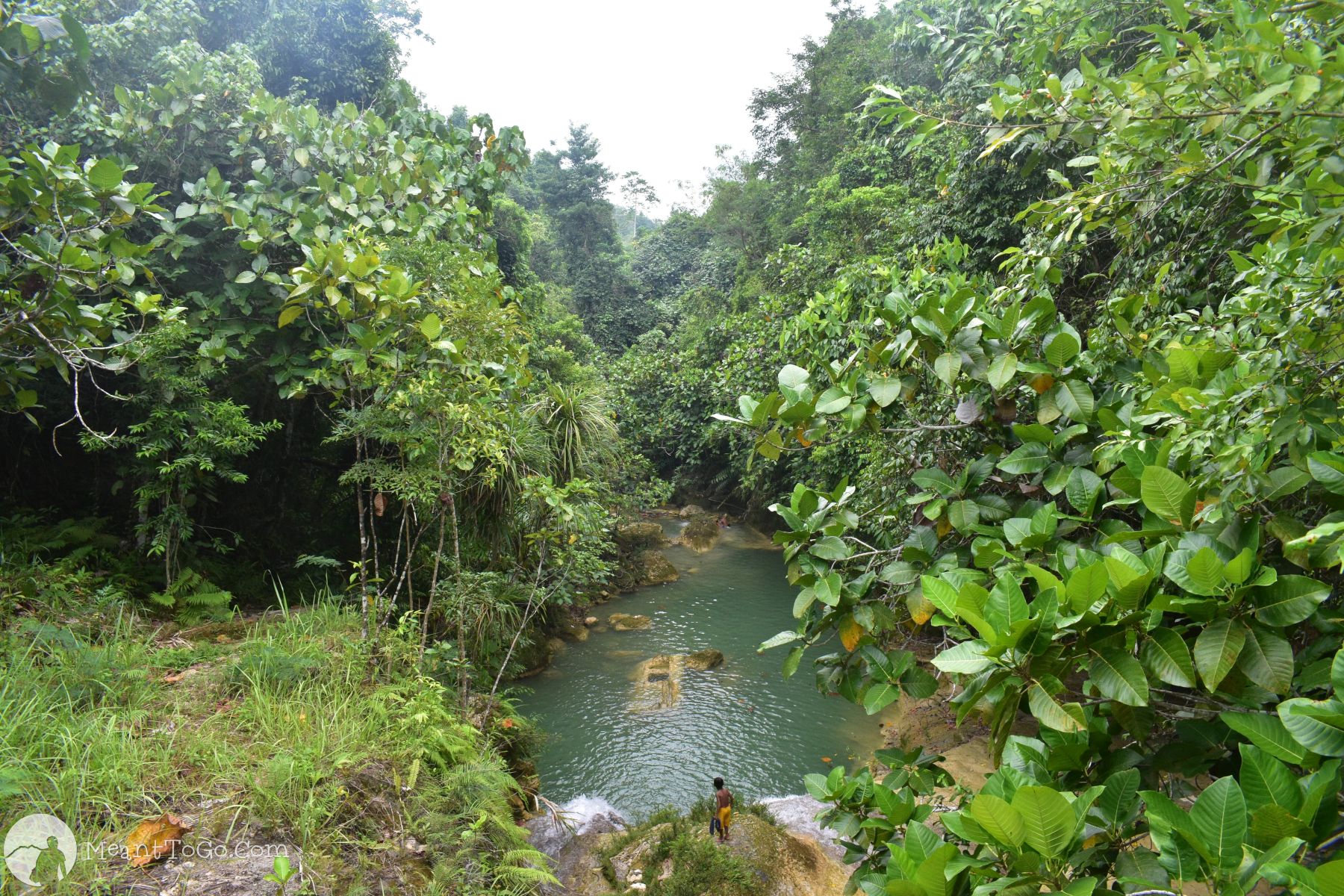 From the entrance, I needed to take a few minutes trek before I could get to the waterfall. It was easy; much more because I was accompanied by (later I found out was) my tour guide*. Together with my driver and a tour guide, I found myself enjoying the trail. Some parts of it were paved, some were not; some areas were pretty open and some were under the shade of towering trees. There were footbridges to cross as well.
*I didn't know she was a tour guide until I was told I had to pay for a tour guide fee; I thought she was just a very welcoming citizen who was eager to show me around.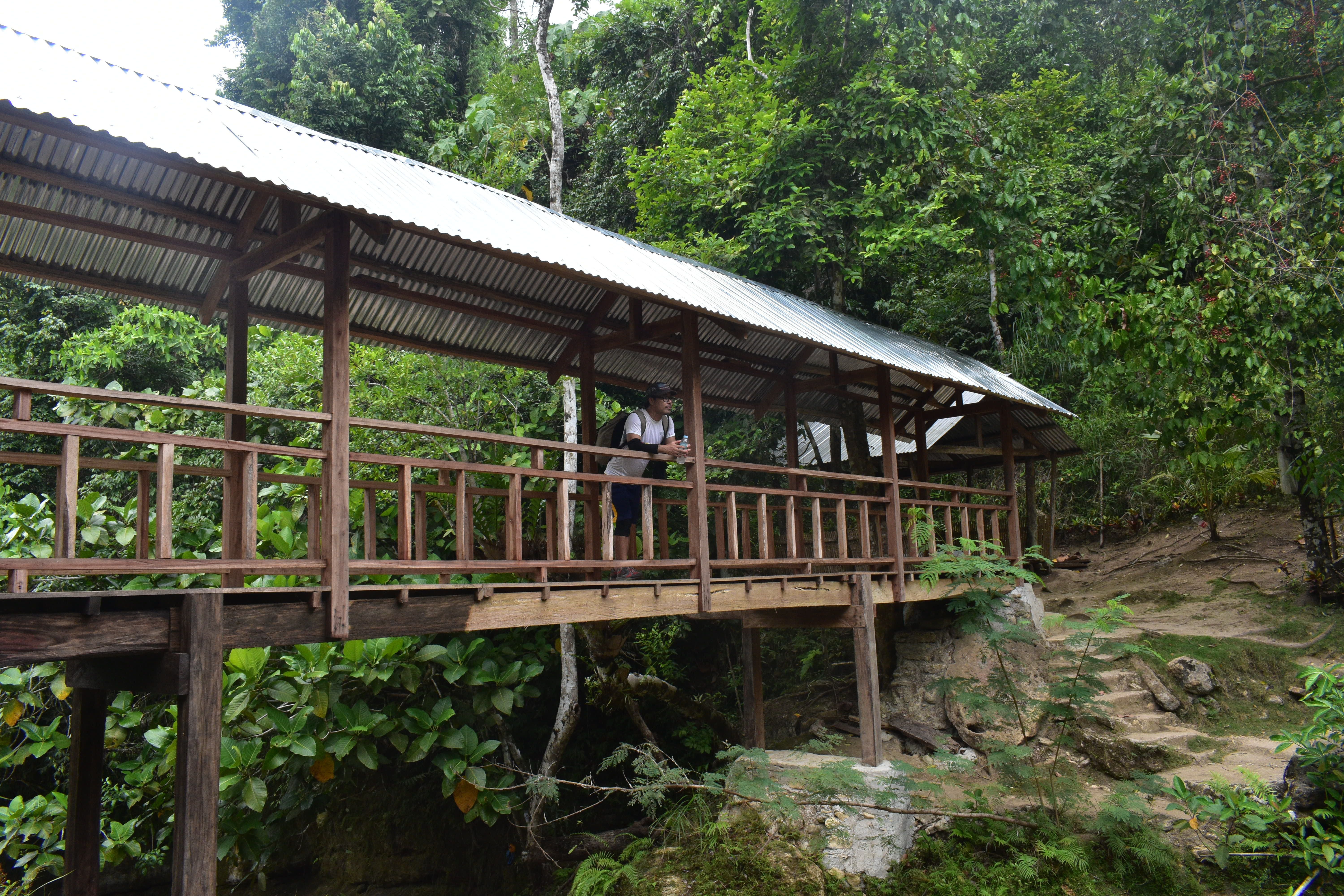 Again, the trek was short and easy. Easy because, unlike the other waterfalls that I was able to visit in the past such as the off-the-beaten-path type Tudaya Falls and Sicao Falls in Davao, the trail going to Can-umantad Falls was cleared from obstacles. Or shall I say, it was well maintained so that a trek becomes easier for anybody who is visiting this attraction. It can be expected from a spot that has become more touristy.
The surrounding area closest to Can-umantad Falls was open and free from obstructions, which was the reason why even if I was still hundred meters away, I could see this majestic multi-tiered waterfall in its entirety. It was beautiful. It was relaxing. It was such an awesome nature's gift that should be taken care of.
Other features that I noticed were the shallow waters below it and the unique wall from which the current drops. Those people swimming just near the falling water had it in their waistlines when standing. Also, the texture of the 'wall' of the waterfall reminds me of the Grand Canyon in the US I usually see it photographs.
What more? Beyond its beauty and grandeur, I found out later that the waterfall has more important function – it serves as a water source that supplies for rice farming irrigation.
Indeed, Can-umantad Falls is a must-visit attraction that tourists visiting the Southeastern part of Bohol should not miss.
Entrance Fee
10 pesos each for locals
20 pesos each for visiting tourists
How to get there
Via Cebu Airport
If you want to follow my route, here's what you need to do:
From Mactan-Cebu airport, ride a bus (MyBus) bound for SM City Cebu (Fare: 40 pesos)
Ride a taxi at SM City Cebu to Cebu City Pier 1 (80 pesos)
Take a fast craft at Cebu City Pier 1 bound for Tubigon Port (250 pesos)
From Tubigon terminal, ride a van bound for Carmen (40 pesos)
From Carmen, ride another van that will take you to Alicia (60 pesos)
From Alicia, take a habal-habal ride (or jeepney) bound for Candijay, alight in Lungsod-daan (30 pesos)
From Lungsod-daan, you can hire for a habal-habal ride going to Can-umantad Falls (100 pesos)
Via Tagbilaran Airport in Bohol
At the airport, take a tricycle ride bound for Dao Terminal (10 pesos)
At Dao Terminal, ride a bus bound for Ubay, alight in Lungsod-daan in Candijay (60 pesos)
From Lungsod-daan, you can hire for a habal-habal ride going to Can-umantad Falls (100 pesos)
Where to stay in Candijay, Bohol
Tour guide and Transport Information
Want to visit the Can-umantad Falls? Roaming around should not be that difficult as there are lots of habal-habal drivers (can double as tour guides) who are willing to take you to the place and to more attractions in Candijay.
Or, if you want, you may contact Kuya Edwin Balahay at +63912-405-9855 (the habal-habal driver who toured me around Candijay with ease; he was very nice to me).