A lot of tourists, local and foreign alike, are flocking to South Cebu these days. That should not come as a surprise considering the so-many attractions this part of Cebu has to offer for visitors.
If you have recently searched for places to visit in South Cebu, chances are that you have stumbled upon pages online talking about Kawasan Canyoneering (aka canyoning).
Kawasan Canyoneering is one item that you should not miss when visiting South Cebu, most especially if you are looking for extreme adventures. This adrenaline-rush, heart-pumping activity involves trekking, rock-climbing, swimming, and cliff jumping into the water (as high as 50 feet) that will surely test your physical and emotional strength (and your patience). You'll find it fulfilling most especially if you conquer tough challenges included in this activity.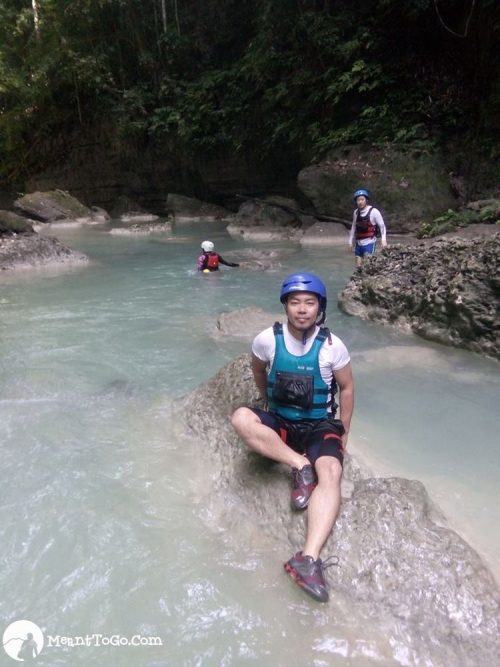 To give you some idea of what it is like to join in a canyoneering adventure, here are some facts about the activity that you might find useful:
Canyoneeering can start between 6am-3pm (no canyoneering activity is allowed to start beyond that specified schedules)
It begins with a 20-30 minutes habal-habal (motorbike) ride; the jumping-off point is far from the main road.
Registration is needed and this is done at the jumping-off point; you are not allowed to do the activity if you are not in their manifesto / logbook.
After registering, the challenge immediately begins as you are required to do a 30-minute trek through an unpaved, rough, bumpy trail, before you get to see the part of the river where you start your actual canyoneering activity.
Proper gear (e.g. life vest, helmet, outdoor shoes) is needed for your safety; gears are provided by the tour company where you avail your canyoneering package (except for shoes)
Canyoneering companies / organizers also provide free water, snacks that you can consume while doing the activity (it's included in their package too 😀 )
You can bring your camera with you; your guide doubles as your photographer (and they are pretty good at taking photos)
You can bring some amount as well as you can find a chain of barbecue/food stalls halfway through your canyoneering trail.
Expect quite a challenging terrain in the canyoneering trail, particularly those parts that require you to jump to be able to proceed; however, it also offers breathtaking scenery that are unique to the place (while you might be pre-occupied about how you are going to get though the challenges, please don't miss the views!)
You will pass by several waterfalls, including a man-made one (i.e. dam) 
A lot of tourists crowd the area particularly at your last stop or at the terminal point of your activity (this means, taking selfies without photo bombers is pretty a challenge there)
You'll have a delicious meal waiting for you at your tour organizer's place /station (yes, it's included in your canyoneering package)
Take a look at raw footage of our canyoneering activity…
WHERE TO BOOK YOUR CANYONEERING ACTIVITY
There are plenty of tour agencies, tour guides offering this activity, so booking should not be a problem. In fact, the moment you disembark from a bus ride, individuals come to you to make a canyoneering offer. But, if you want to book ahead of time to ensure a slot, you might want to consider the one I chose – Kawasan Canyoneering Group.
If interested, here's how to contact them: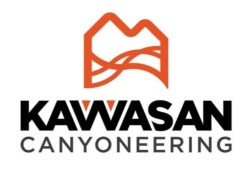 KAWASAN CANYONEERING
6021 BADIAN, CEBU, PHILIPPINES
+63-0918 654 4111 / +63-0905 333 2623
kawasancanyoneering@gmail.com
You can also follow them on their social media account here.
HOW TO GET THERE
From Cebu City
Catch a 4am bus trip at South Bus Terminal (Ceres bus – route: Bato via Barili) – Fare is 180 pesos per person (one way)
If you choose Kawasan Canyoneering, the drop off point is in front of Matutinao Church (Sto. Tomas De Villanueva Parish); Kawasan Canyoneering is just in front of the church
From Dumaguete City
You can ride a multicab from Dumaguete City Public Market going to Sibulan Port – Fare is 11 pesos per person
From Sibulan Port, take a boat/ferry ride to reach the Port of Liloan, Santander – Fare ranges from 40 to 60 pesos, depending on which type of sea vessel you are to choose)
From Liloan, Santander, take a ride for Bato Terminal – Tricycle fare is about 20 per person
Take a bus ride (at Bato Terminal) with Cebu via Barili route – Fare is about 60 pesos per person
Disembark at the Matutinao Church area.
—
A big shout of thanks goes to the team at Kawasan Canyoneering (the tour company where I subscribed the package), for guiding our group with patience and professionalism during the whole course of our canyoneering.